30 Little Known Stories About the 'James Bond' Movies From The Actors Themselves. Wow.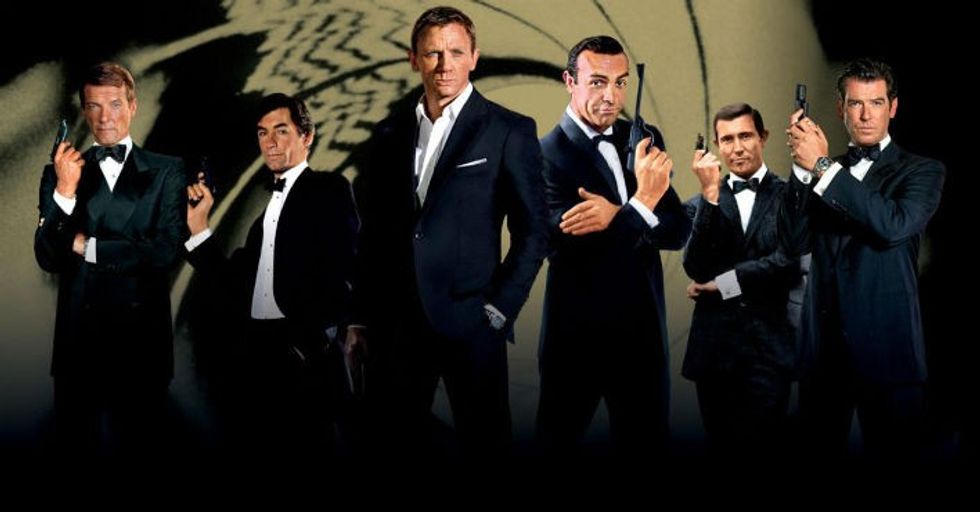 The 'James Bond' movies have always been a staple in entertaining movies, and the actors who portray 007 have gone on to become household names.
Here are 30 of the most amazing behind-the-scenes stories that were told by the actors' themselves. Check them out!
---
1. Daniel Craig revealed that after filming Spectre that he would rather break glass and slash his wrists than do another Bond movie.
2. While making 'Quantum of Solace', on top of getting stitches and screws, one action sequence sliced off a piece of Daniel Craig's fingertip. He joked afterwards: "Now I can get out and commit all sorts of crimes!"

3. Daniel Craig was offered the role of James Bond a year prior to him accepting it, but he turned it down at first because he hated the way the series had headed and didn't like the 'standard formula'. After reading the script of Casino Royale, he changed his mind.

4. Daniel Craig prepares extensively before each Bond movie. He said he begins working out six months prior to filming, for at least two hours a day. He's gone on to say that the role is getting more difficult as he gets older, and that he absolutely hates it when production is slow getting off the ground for a Bond movie.
5. When he first got the role of James Bond, he explained: "I was buying dishwashing tablets in Whole Foods. I promptly dropped them and went and bought a bottle of vodka!"
6. During an action sequence in Prague, Daniel Craig lost his two front teeth, and had to call up his dentist to fly in from London to replace them.

---
Keep going for the original Bond, Sean Connery!
7. Sean Connery told the story of when he was learning martial arts for Never Say Never Again, and how he angered his instructor to the point that the instructor broke his wrist. Connery stayed with the broken wrist for years before getting it checked out, thinking it was just a 'minor pain.'
His instructor was Steven Seagal.
8. Sean Connery is morbidly terrified of spiders. They once had to film a scene with a spider in Bond's bed, and for Connery's sake, there had to be a sheet of glass between him and the spider.

9. Connery was already wearing toupees when filming the first James Bond movie, as he started losing his hair when he was 21.

10. Sean Connery never got any rest while filming Diamonds Are Forever as he was enjoying the Las Vegas life. As he put it: "I didn't get any sleep at all. We shot every night, I caught all the shows and played golf all day. On the weekend I collapsed - boy, did I collapse. Like a skull with legs."
He was late a few times for filming because he was on the slot machines and was collecting his winnings at the casinos.
11. During the helicopter chase scene in From Russia With Love, Sean Connery said that he almost got decapitated when the inexperienced pilot flew the helicopter in way too close to him.
12. Of the actors who have played James Bond, Sean Connery is the only one who, like the character, served in the Royal Navy.

13. During news conferences that happened while filming You Only Live Twice, the press insisted on referring to Connery as 'James Bond'.
Local newsmen attempted to photograph him in a rest room. Thirty extra private security guards were hired to combat the excess noise and hindrance but even the guards started to take photos. Connery was allegedly photographed on a toilet and the picture published in a Tokyo newspaper.
Halfway through filming, Connery announced he would not be returning as James Bond. To ease the tension the producers removed his contractual obligation to do one more 007 movie, despite being offered $1 million.
After the film wrapped, Connery was reportedly asked whether he found Japanese women attractive to which he allegedly replied, "No," causing many Japanese to call him bad names. This faux pas turned out to be based on a mistranslation on a day when Connery was exhausted after an intensive day's filming.
Connery didn't go out of his way to be too personable with the interviewer who was aghast that the actor showed up in a casual T-shirt with baggy trousers and sandals, and not wearing a toupee. "Is this how James Bond dresses?" he asked, to which Connery replied tersely "I'm not James Bond, I'm Sean Connery, a man who likes to dress comfortably."
Things got so bad between Connery and the producers that Connery would refuse to act if the producers were on set.
---
That's crazy. Click on the next page for the more lighthearted Roger Moore!
14. Roger Moore decided to end his run as James Bond when he found the mother of the Bond girl in A View To Kill was younger than he was. Filming sex scenes with such a younger actress became too awkward for Moore, so he and the producers agreed it would be his last movie as Bond.
15. While travelling during the films, he would collect towels from the hotels he stayed in. However, when a newspaper printed an article titled "Roger Moore is a towel thief", he stopped immediately. He still has his towel collection at home.

16. He has been very open about never performing any of his stunts, unlike the other Bond actors. In fact, he suffers from hoplophobia, the fear of firearms.

17. Roger Moore had it written into his contract that he get an unlimited of amount Montecristo cigars while he filmed the Bond movies. This little stipulation led up to thousands of dollars of cigars being brought in.

18. He fell twice while filming the boat chase scene in The Man With The Golden Gun. The first was on purpose (because they told him not to do it), and the second time was by accident. On the second fall, Moore made the mistake of opening his eyes under water, and saw what the local undertakers did with the bodies of the less fortunate.
19. Despite appearing in seven Bond films, he never once ordered a vodka martini shaken not stirred, and he never drove an Aston Martin.

---
Click on the next page for the lesser known Timothy Dalton and George Lazenby!
20. George Lazenby said he solidified his role as James Bond when he broke a stuntman's nose during a screen test.
21. George Lazenby has stated that he regrets leaving the Bond franchise after one movie, citing bad advice at the time for his reasoning. Many people who worked on the movie said Lazenby could've been the best Bond there ever was if he stuck around for more movies.

22. George Lazenby held the distinction of being the only Bond to cry on-screen until Skyfall in 2012 with Daniel Craig. It occurs during the scene where James Bond's wife is killed.

He says the director originally didn't want to keep that particular take, stating "Bond does not cry" but Lazenby convinced him that it fit the circumstances of the scene.
23. Timothy Dalton was originally approached for the role of Bond in 1968 when Sean Connery left the franchise, but he turned it down because at the age of 22, he felt too young for the role.
He was approached again in 1980 but despised the light-hearted approach the movies had taken in recent years and declined it. He finally accepted the role in 1987, almost two decades after first receiving the offer for the role.
24. In 1988, there were media claims that the reason Dalton's Bond didn't have as many sex scenes was because of the AIDS epidemic happening at the time, although Dalton denied them.

However, in a 2007 interview, Dalton confirmed that those claims were, in fact, true.
25. While Timothy Dalton's portrayal of James Bond received mixed reviews, his is often seen as the closest interpretation of Bond to Ian Fleming's character in the novels.

---
To the last page for Mr. Pierce Brosnan!
26. Pierce Brosnan said that after the release of Die Another Day, he was approached by a man in a Dublin bar who asked to shake his hand. He complied, and the man said: "That's the closest my hand will ever get to Halle Berry's arse". Brosnan thoroughly enjoyed this.
27. He revealed that he is both the lightest and the heaviest actor to ever play James Bond. He weighed 164 pounds when he started filming GoldenEye, which made him the lightest actor at the time, and he weighed 211 pounds when he made Die Another Day, making him the heaviest actor to play Bond.

28. Brosnan got a scar on his lip from getting hit by a stuntman while filming Tomorrow Never Die. Brosnan went on to say that the production of this movie was like "pulling teeth".
29. He has high praise for all the actors who played Bond, except for George Lazenby. He once said about Lazenby: "George is just an angry, old, pissed-off guy. He was never an actor, but some pissed-off Aussie who doesn't know how to show his feminine side. I met him, and he's got that kind of brittle edge to him"
30. Brosnan hated the overblown special effects and use of gadgets that became common in his movies as Bond, and wished the series went back to its low-key, darker roots. Oddly enough, after they replaced Brosnan as Bond, they did just that when they made Casino Royale.
Sourced to IMDb.

---
Click below and share these with your friends!
Whether or not we liked going to school growing up, we can likely all agree that we had one of those teachers who really didn't belong in the classroom.
From terrible tempers, little patience, and other bad behaviors, there are qualities that absolutely shouldn't be exhibited by a teacher.
But at least in some cases, the teacher gets caught in the act.
Redditor Ok-Discipline-4312 asked:
"How did that teacher get fired at your school?"
Creepy Phone Calls
"In the early 90s, a female student at my high school was receiving obscene phone calls."
"When police interviewed her, she told them, 'He sounds kind of like my history teacher.'"
" The police put a tracer on her phone, and the caller did turn out to be her history teacher."
- mythrowaweighin
Passing the Torch
"My high school had a notoriously stoney gym teacher, who was also hilarious. Every year, he did a miscellaneous object raffle during a random lunch hour. He basically just gave away whatever was in the lost and found box."
"Well, my junior year, one of the objects was a large and elaborate 'vase.'"
"Basically, he handed a student a giant f**king bong. He retired a few days later."
- Forever_Man
Rolling with the Punches
"A teacher used a sick day rather than a vacation day to fly to Japan to fight in MMA. He got caught and was fired for improper use of time off."
"He lost his fight and chose a different career path afterward."
- flickmypoodle
Questionable Drinks
"They used alcohol on the job. They had a bottle in the top left drawer."
"It took years to catch them, though."
- ray458
"I had a few teachers like that. One lady had a can of Tab every day (remember Tab soda? laughing out loud)."
"Some kid made a mark on the bottom with a pen or something and found out it was the same can every day. She was refilling it from a bottle in her car."
- AdWonderful5920
One Word: Embezzlement
"Embezzling from the students. For quite a few years, she would collect money for this 'senior trip' that never seemed to materialize."
"She was arrested a few years after I graduated. I wonder if she's out of prison yet?"
- Aeolian78
"Holy s**t, I just had a repressed memory pop up in my head. We had a 'ski club' when I was in 8th grade, and the teachers constantly collected money from us for our 'ski trip' that we never took. I wonder where all that money went?"
- whimsy_xo
All for the Prom Queen
"S**t, there was a vice principal that wanted her daughter, who went to the same school, to be the homecoming queen super bad."
"So she hacked into dozens of parents' district portal accounts and stuffed the ballot for her daughter."
"Not quite 'steal the money' or 'embezzle' bad, but still 'go to prison and never work in education again' and also 'your daughter isn't going to college now' bad."
- thewrongbakedpotato
A Sweet Future
"My middle school choir teacher was a closeted gay man. He had a long-term boyfriend but none of us knew about it, until one day a parent saw them at a HOUSE PARTY making out."
"They spread rumors throughout the school and multiple parents immediately removed their children from his class. The parents complained to the school and got him fired."
"The good news is, he eventually quit teaching and opened up a bakery with his partner, which did very well and got featured on 'Cupcake Wars.'"
- xain_the_id**t
Sprinkled with Annoyance
"A teacher threw a donut at an annoying student."
- AdEffective3077
"What a waste of a perfectly good donut!"
- No-Swing-2099
Possible Repercussions
"Because of me, I think. Once in primary school, I was messing around with a classmate, and she threw a sponge at me, making me chase her around the classroom."
"The teacher tried to stop me and grabbed me by the neck, making me fall on my back. It didn't hurt, but I was surprised."
"I don't remember how, but the principal and my parents got involved, and we never saw the teacher again after that. He was sort of a substitute teacher, and from what I can remember, he was pretty well-liked even by me."
- jeremydeoderant
Incredible Road Rage
"He cut off my grandpa in an explosive road rage incident, pulled him out of his truck, and beat him to the ground so bad that my grandpa was in the hospital for weeks."
"Thankfully, my grandpa was okay, but his job (and his marriage, and social life) didn't survive."
- NykxMarie
High School Drama
"At my school, the new French teacher started screwing the old computer teacher, who was married to the geometry teacher."
"At the end of it, just the geometry teacher had her job and all the other two teachers' money because she divorced the computer teacher and managed to sue the French teacher as part of an alienation of affection suit."
"Then she hooked up with the metal shop teacher."
- mama_bear_740
Three Strikes, You're Out
"The teacher called up a female student to work a problem on the blackboard. The student didn't want to participate. After some verbal back and forth, the student went to the blackboard and muttered something under her breath."
"The teacher grabbed the student's hair with both hands and proceeded to slam her head into the blackboard. 'You (slam) will listen (slam) to me (slam)!'"
"About three seconds later, the teacher realized what she was doing and released the student's hair. The student looked at her, said, 'You are sooooo fired,' and left the room."
"We had a new math teacher the next day."
- reference999
The Dispassionate Teacher
"My memory of this is kinda hazy since this happened 10 and a half years ago."
"She was telling at us, I don't remember if anything specific triggered her episode but she said s**t like, 'I don't give a rat's a** what you think,' and 'I wish I could use the paddle.'"
"Although the one thing I'll always remember was before she sat down, she said, 'I'm going on Facebook, I don't care what the h**l you do.'"
"I guess she got fired the same day, because we had a sub after lunch, and we had a new short-term sub every few days before we got a long-term sub for the rest of the year."
- mariofan426
That Would Do It
"He taught me physics for three years and became principal for two years."
"Then they realized he didn't even have the teaching qualification."
- pol9500
It's obvious why these teachers were quickly removed from their roles as teachers and unable to ever teach again.
But the thought that these things ever happened in a classroom are deeply unsettling.
Working at a job where you get along with coworkers is ideal.
Strong teamwork can establish efficiency, and good rapport at the workplace can inspire friendships.
But not even the kindest person can vibe with everyone despite good intentions, and it could be due to toxic personalities.
Those types of coworkers can be ones who are unfriendly, manipulative, super arrogant, or completely lacking in self-awareness.
Annoying right?

Curious to hear about the latter, Redditor Woodchipper_AF asked:

"Who is the most insufferable a**hole you've ever worked with?"
These individuals did not look forward to showing up, due to individuals who've made their lives miserable.
Sweet Revenge
"At my old job, my boss would give me difficult projects from difficult clients. When I finished the project, she would go into the system and add her initials (whoever does the work has to initial after every step) and take off mine."
"Then she would go to her supervisor and be like, 'Look what I did! Hehe!' And she would get all the credit. When I finally figured out she was doing that, I wouldn't let her know when I was done, and I would personally submit my work to her supervisor."
"His mind was blown that I just 'magically picked up the work so effortlessly,' and I got promoted lol."
– i_am_dean

New VP In Town
"Matt, the new VP of operations decided that everything about our company needed to change, including undermining my role, essentially taking over my team, and started implementing these incredibly micro managing processes that nearly halved our productivity, then blamed it all on me. He then proceeded to place our junior as the team lead and left me on my own island. It really felt like he was trying to get me to leave and well, he got what he wanted. F'k you, Matt."
– Corgon
Her Way Or The Highway
"Sierra. Sierra knew the answer to every single question, had better ideas than you, had done more than you had done, tried everything that you thought of, seen more a problems than you had, and just all around was an insufferable know-it-all. Everything had to be done exactly the way she wanted it to be done even if it didn't need to be done that way, it still had to be done that way because that's the way she wanted it. She micromanaged everyone around. I was so happy when she moved to a different job."
– edgarpickle

Major Hypocrite
"Sounds like my insufferable coworker. Except mine is also a f'king hypocrite who'll rat you out for bending a rule that is flexible while constantly breaking rules she's not supposed to because she's been working this entry level job for 30 years."
"I look forward to the day she gets fired but unfortunately this is a union job."
– sketchysketchist

Sometimes, things backfire.
Called Out
"I had a coworker who would sh*t all over my ideas in meetings and then offer up the same solutions I'd just offered like 5 minutes later. Everyone watched her do it and I don't know if she thought she was getting away with something or had some kind of mental block where she didn't even realize she was doing it. After a year or so we had this guy Dave get hired and the first meeting she did that he blurted out, 'wait a minute, 5 minutes ago Joe suggested that and you sh*t all over it.' And she was kind of like, 'Oh,' and like mumbled something while everyone stifled a giggle."
– Homerpaintbucket

The Saboteur
"Lady tried to get me fired and was totally harassing me - it backfired and she was escorted out by HR. I've been with my company for almost ten years now. See you never✌️"
– natureismyhappy

Gaslighting
"Yeah I just went through 2+ years of hell because of a total abusive gaslighting coworker a-hole. She would say abusive stuff to me when no one else was around and then completely deny it with management. She would create weird situations to make me look bad or crazy and would like daily attempt to turn coworkers against me. She would straight up mock me in front of coworkers and customers. Also, many incidents of her mocking me for being a guy and being 'too sensitive.' Sh*t like 'You are too sensitive. You should be able to handle what I say.'"
"She even knew I was sober (25+ years) and on a couple of occasions managed to make me feel like sh*t as if I was some total scumbag. It was unbelievably frustrating and I had no idea how to handle all this. I managed to kick alcohol and drugs a long time ago and survive a very rough childhood but had no tools to handle something like this. It was like the twilight zone. She successfully convinced management I was the problem and that I was making the whole thing up for a long long time. I felt completely defeated and hopeless."
"Massive stress for something like 2 years. I finally broke and told management do something or I will sue. They first hired a mediator who took us through the mediation process. I was not told what the mediator thought of the situation but I definitely get a sense the mediator told management yes you have a problem here."
"Then the company called in lawyers who investigated my claims. Took about 6 months but it turns out several of her own employees (we were both foreman) backed me up and from what I know the lawyers told my company they were in serious legal jeopardy. Every one of the women I work with said I am kind and never have I ever been mean, snapped or been rude to them."
"Several of them said they love working with me and some actually witnessed some incidents. I was kept in the dark as to the whole timeline of the investigation but one recent Friday management walked in and told her to gather her things and they escorted her out of the building. I literally had to step out and weep. Not just because it was finally over but why did any of this have to happen? I still don't really know why I was her target and I don't think I ever will. My stress levels are 1000 times better but yeah I think I need therapy. Still processing it all."
– Quinnjb
These are the kind of work colleagues you don't go out for drinks with afterward.
The Thing About Dave
"Dave."
"Dave is a guy who thinks he's much smarter than he is. He's been with the same company for 20 years and has worked his way up the ladder at a small company, where he now leads Operations."
"He's a control freak and micromanager and this job is pretty much all he has in life. He will do anything and everything to block progress and innovation and will ruthlessly stab anyone in the back who gets in his way."
"Sometimes I have pity on Dave because this job is as good as it's ever gonna get for him. I'm gonna leave this job soon and move on to better things, but Dave's gonna be doing Dave things until a heart attack or kidney failure takes him out eventually."
– rockit454

Can't Be Pleased
"Guy that I worked with on a cabinet door assembly line. One night we got done about 30min early and this guy throws a fit. How is he going to pay his bills if they send us home early ect ect. Two nights later we had to work about 45min late. This guy starts throwing a even bigger fit. No one helps us, whining we have to work overtime ect ect lol."
– Munson4657

Working Quitter
"Got a dude i work with who always claims he will quit when it comes to OT. Thing is, its never mandatory unless dire. We usually always have volunteers to fill in. Its been like seven years. Quitter still works there, claiming he's gonna quit."
– hobgoblinreacharound
I've been fortunate enough to have worked with amazing groups of people throughout my performing career.
But my first job experience as a 16-year-old was not a positive one. I worked in retail selling video games at the mall where I grew up.
My trainer who worked shifts with me behind the counter was the boss's girlfriend. She was condescending and would often abandon her job duties when things at the store was slow and go shopping around the nearby shops and department stores.
Of course, whenever she was gone, I dealt with mayhem. I had to figure out how to deal with exchanges, giving refunds, which I had yet to learn.
I also had to call security on a kid who wandered in unattended and swiped an item from behind the counter, then later dealt with his irate mother who had to leave her job to pick up her kid from the mall and yelled at me for accusing him of stealing.
After two weeks, I quit.

We all have those moments when we want to have the perfect comeback, but we draw a complete blank.
Until three days later when we have an epiphany about what we should have said.
Well, maybe these bons mots can put some weapons in your arsenal.
Reddit user MirrorFunhouse asked:

"What's an insult that's been thrown at you (or you heard toward someone else) that you actually admired or just made you laugh?"
So many insults to choose from...
"You look like someone who would pre-heat the microwave."
~ triggamon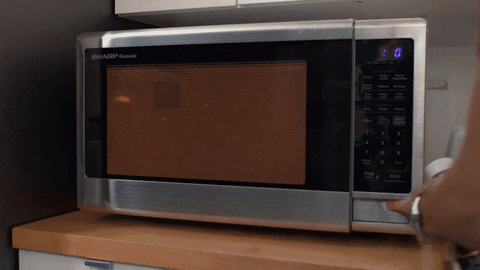 Giphy
Some are one-liners.
"It could be that the purpose of your life is to serve as a warning to others."

~ triggamon
Others require a little set up.
"My bestfriend and I were roasting each other.
"Me: 'What are you going to say to me that my parents haven't already said?'"
"Her: 'I'm proud of you'."
~ Normal-Kangaroo9209
"I would agree with you, but then we would both be wrong."
~ triggamon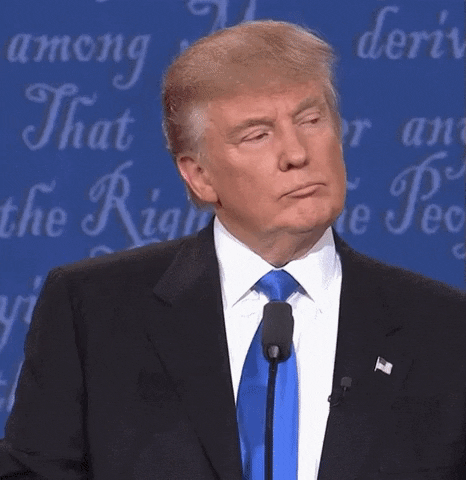 Giphy
"It's not worth insulting you as nature has already done enough damage."
~ triggamon
"Heard one of my sister's bullies call her fat and mock her weight at school."
"She just yelled back 'B*tch you're the f'king ugliest thing I've ever seen, I can lose weight, what the f'k are you going to do about that face?'"
~ ViciousFlowers
"You think in low power mode."
~ triggamon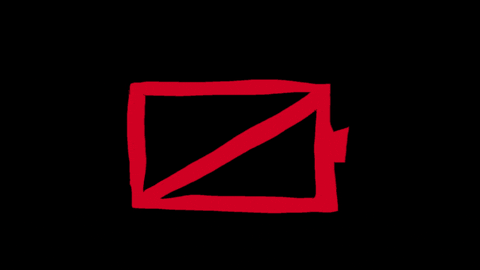 Giphy
"You've got two brain cells left and they're competing for third place"
~ kirbyourenthuasiam
"I like 'you only have two brain cells, but one of them is lost and the other went looking for it'."
~ MurderousButterfly
"Or 'you only have two brain cells left, and they're each trying to bum a smoke off the other'."
~ The_Lab_Rat_
"You are living proof that the education system needs better funding."
~ triggamon
"Wisdom has been chasing you, but you've always been faster."
~ triggamon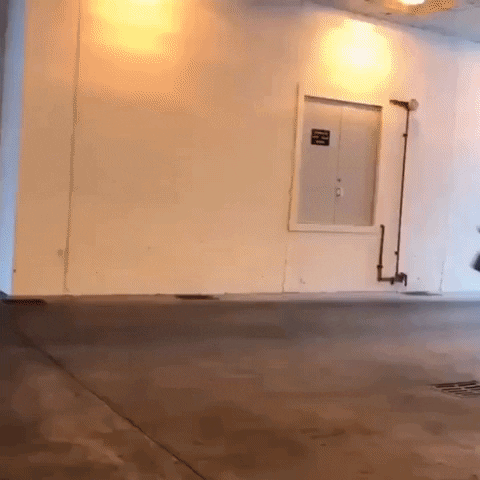 Giphy
"You're as smart as you look."
~ triggamon
"Random dude online told me to go back to Mexico when I made a joke about the US medical insurance costs."
"I corrected him saying I was Canadian, and he replied with 'stfu, you're just a snow Mexican then'."
"For some reason I just immediately imagined a dude removing snow off his car while wearing a sombrero and laughed for a good 3 minutes."
~ PleasingPotato
"Que pasa, eh?"
~ VolatileUtopian
"As a Canadian living in Texas, my stepdad would call us icebacks."
~ Dudhist
"I can only explain it to you, I can't understand it for you."
~ triggamon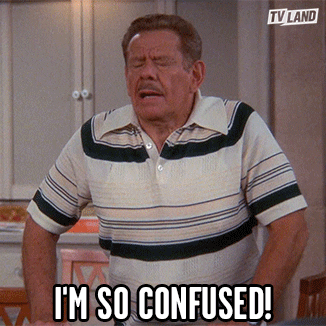 Giphy
"You're intellectually on the ground already and what do you do?"
"Begin to dig."
~ triggamon
Self owns are rife with opportunities.
"My friend got in a heated argument with her son (nothing new, they're both hot-tempered) and she called him a son-of-a-b*tch and he said 'that's right, I am!!' And they both cracked up laughing."
~ Sola_Bay
"My cousin jokingly called her teenage son a son-of-a-b*tch and I laughed and said 'You just called yourself a b*tch!' and then she told me to f'k off. It was great!"
~ Damn_Dog_Inappropes
"My friend once had the same thing happen and shouted back: 'At least we can agree on something, MOM!' His mom was pissed as soon as she figured it out a hot second later, but his dad tried his hardest to keep a straight face."
~ Lord-Redbeard
"You look like you have a favorite flavor of glue."
~ triggamon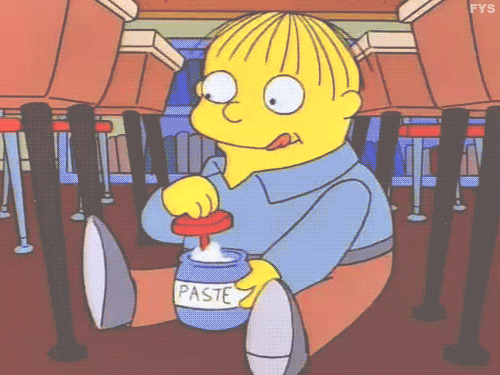 The Simpsons Eating GIF
Giphy
"I envy people that didn't get to know you."
~ triggamon
"In elementary a kid once shouted at me 'you're so weird, you probably were able to read the paper when you were THREE YEARS OLD!!'."
"Basically he called me 'smart' to my face."
~ kuunwiir
"Unintentional compliments are the best. You know they aren't lying because they tried to insult you."
"My brother said to me 'you look 16 at age 20' and I was like 'OMG THANKS'."
~ Easy_Set4108
"You behave like someone who snacked on lead paint too often as a child."
~ triggamon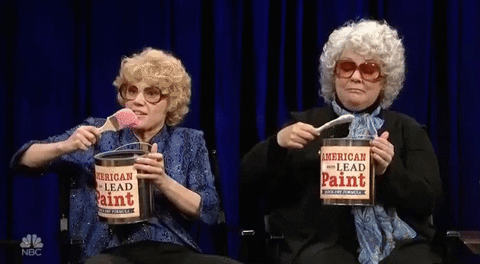 Giphy
"You're not the dumbest person on Earth, but if I were you I'd hope that person doesn't die soon."
~ triggamon
"In my early teens I told a good friend of mine (roughly translated) 'Dude, you're like the king of all dumba**es!'."
"Without missing a beat he asked 'Shouldn't you obey me, then?'."
"At that point I had to admit I had indeed gotten got. It's been over 20 years and it still burns a bit."
~ Celphii
"I'd explain it to you in a way even you'd understand, but I have neither the time nor the crayons."
~ triggamon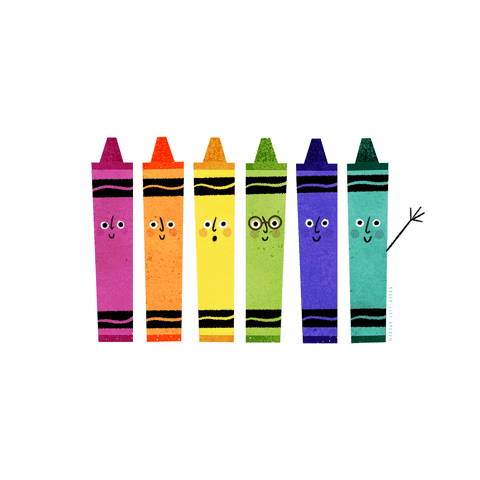 Giphy
"Your self-confidence contradicts your expertise."
~ triggamon
"My friend and I were at a place known for its clubs and drinking spots. We were waiting for our car when a man was hitting on us and inviting us to drink."
"Dude told us he's 47 and without hesitation, I asked 'Oh, so are you here with your kids?'."
"My friend was holding in a laugh while I was just clueless why, then I realized I pretty much called him an oldie."
~ kwirinkyy
"Some tree is woking its a** off to produce the oxygen you're consuming."
"You owe that tree an apology."
~ triggamon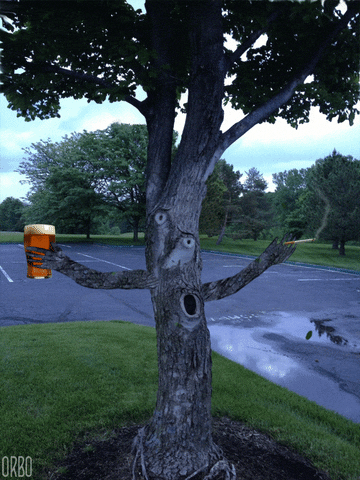 Giphy
"I had a Mexican girlfriend who was self-conscious about her bad grammar in English. She got into an argument with another girl in English."
"She suddenly turns to me and points at the other girl and says, 'she is a little b*tch', then just jumps back into the argument. I found it a bit odd, but whatever."
"Afterward I ask her were you trying to bring me into the argument by telling me she was a little b*tch? She said 'no, I just wanted to call her a little b*tch and wasn't sure if it was, you are a little b*tch or you is a little b*tch. I knew she is a little b*tch was correct so I said that, but I couldn't say that to her, so I just said it to you'."
"The delivery carried some weight, and there were many subtle elements, although unintentional. There was uninvolved 3rd party verification, and it felt like she was undermining her that she was such a little b*tch that she didn't even bother directly telling her."
"It was very effective. The other girl was visually dissed."
~ MoneyShotMalone
"My expectations towards you were low and what do you do?"
"The limbo."
~ triggamon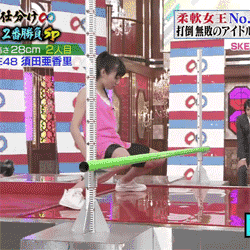 limbo belt GIF
Giphy
So do you have a favorite comeback?
If not, you have some to choose from now.