It's like people really have no filter in their brains. It is astonishing to witness what sort of verbal diarrhea will spew from the mouths of humans sometimes. I know that curiosity is a natural process but some questions beg to remind people that curiosity killed the cat. Also, too many answers are just a given, so it leaves you wondering how someone just asked what they just asked as they seem to function in life.
Redditor
u/MHK786
wanted to hear some of the "odd" questions many of us have been asked that made us to a face palm by wondering.....
They say there are no stupid question, but what's the most stupid question you have ever been asked?
---
Cold Please.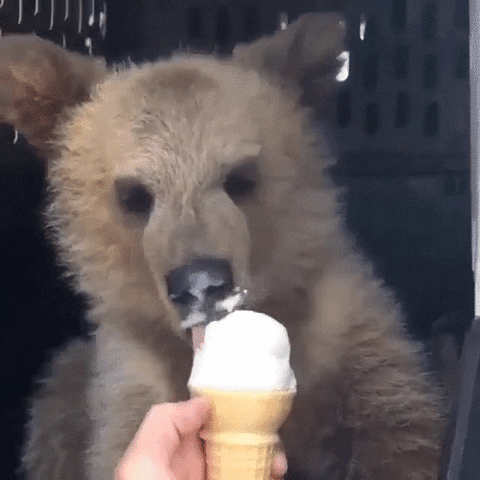 Giphy
"Is the ice cream served cold?"
Usually as a waiter, I can game-face almost anything, but there's no way my face didn't read "...the hell you just say?" InspectorDerp
Bye Mike!
I was out with friends once at a restaurant and we asked the waiter how the rack of ribs was. He replied "They are excellent" in a firm, confident tone. So I ordered them, while my friend Mike decided on something else. We get the food, the ribs are great, I shared a rib with Mike, he loved it. But when the waiter comes back to ask how everything was, Mike (being a Mike) says this crap:
"Well I would've ordered the ribs if I'd known they were gonna be that good" and the waiter looks at him bug-eyed and yelled, literally yelled "I SAID THEY WERE EXCELLENT. WHAT WOULD'VE CONVINCED YOU, 'EXCELLENT PLUS'?! WAS THAT THE ANSWER YOU NEEDED?!"
We left that guy a damn good tip and have never let Mike forget it. JeffTheComposer
That Mouse....
I work IT, asked a person if her mouse was wired or wireless. She said "How am I supposed to know THAT?! This is YOUR job!" KhaosElement
Tell her to grab the mouse and start walking away from the computer and see how far she can get lol. Heffeweizen
Why do I have to pay a late fee?
I worked at Blockbuster Video in 2004 for six months. I had three unrelated incidents, but the words and tone of all three were uncannily identical. They answered the question immediately before asking it... AND THEY STILL DIDN'T KNOW THE ANSWER:
"Yeah, I know my movie was late... Why do I have to pay a late fee?" ApexInTheRough
Target?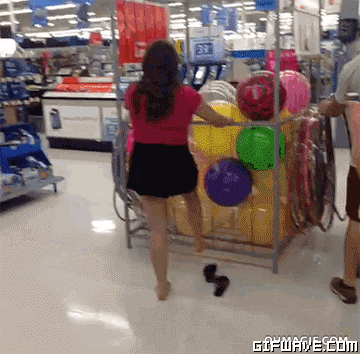 Giphy
I live in a very popular tourist town.
"Is there anything to do around here? We've already seen the Walmart." echo6golf
Who?
A friend once asked my other friend who was a history teacher, "What was the president's reaction to JFK's assassination." IFapToHentai42069
His mind was blown. Soviet__Comrade
To Be Mixed....
"Did you choose to be half Asian?"
Yes, this was an actual question that was asked of me.
I'm half Japanese and I look vaguely white/Asian. So no, I did not choose. I was born looking like a mix between a white person and an Asian person. Cheetodude625
 "oh that makes sense."
My sister once asked me if the humans killed all the Homo sapiens because they were stupid.
Also when she found out that you need more stamps to mail a big package, she asked how many stamps it would take to mail a car. My dad told her 50 as a joke and she just nodded her head and said "oh that makes sense."
She was in college when she asked both of these questions. Sam-1229
Give me my free cone.
I used to work at Ben & Jerry's. Someone came in at least once a month with a Baskin Robbin's coupon. Usually politely told them they were in the wrong place, then point to the b&j sign on the opposite wall if they looked confused.
One woman tried to argue it with me.
Her: This is baskin robins. Give me my free cone.
Me: I'm afraid not. Sorry. This is B&J, and we don't take competitor's coupons.
Her: I think I know where I am. This is definitely Baskin Robbins.
Me: Then why am I wearing a B&J apron? Sethrial
Shave the Ice....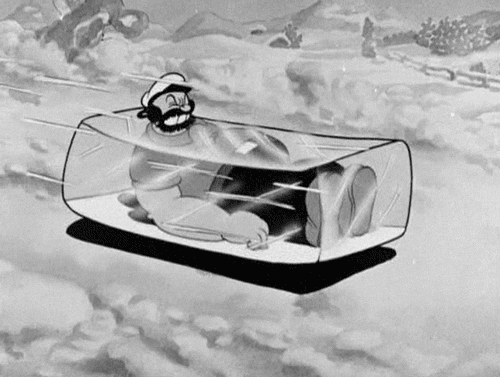 Giphy
Once a classmate, this was on year 10 or year 11, asked me how I had managed to put ice into a plastic bottle. A friend of mine proceeded to tell her that there were youtube tutorials on cut open and glue the bottle back together and that it was super easy. ritsload
Do you have something to confess to George? Text "Secrets" or "
" to +1 (310) 299-9390 to talk to him about it.