Those who work in our intimacy industry supply more than just sexy time. Sometimes it's just about connecting with another human. A simple touch of another can make you feel alive. And having a person listen to you as you cry, laugh, story tell or just sit together comfortably in silence can impact the entire course of your life. Sex workers often acts as therapists, who give people a moment of piece and contentment... and even with all of the clothes on.
Redditor u/medicalstudent18 wanted to know from those who work in the sexual world about certain client requests by asking.... Sex workers of Reddit, what was the saddest request you have ever received?
---
Beautiful Words...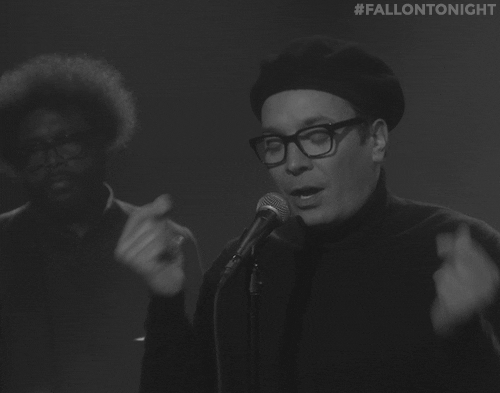 Giphy
This was a long time ago, but for a hour of his 90 min session he just sat their and talked about his ex wife who hated him. He also asked me if he should stop finically supporting his step son because he wouldn't stop smoking weed in his house. Then read me some poetry he wrote, about his ex wife. I never saw him again but he emailed me more of his poetry afterwards. wizardmuffin383
For safety reasons.
One client came in, he was married, all he wanted was for me to put on a wig (That matched his wife's hair) Wear a certain shade of Louboutin lipstick (That he brought me...and his wife wore.) And Dior perfume (That he also brought, and his wife also wore.)
And then have me compliment him while he told me about his day.
He was a client up until his divorce and remarriage.
Edit: To answer a few PMs. No, it wasn't his wife's lipstick. It was a new lipstick in her brand and shade. And no I didn't pay for it myself... as it's 120 dollar lipstick. I have my own cosmetics. But for special requests, they had to bring me Unopened cosmetics. For safety reasons.
The same applies for the perfume. I go fragrance-free unless given a requested fragrance. Same rules with the perfume for safety reasons it has to be an unopened package. They can take the products back after a session, but the next session they would have to bring me a new unopened package, so most let keep them for a future session. Faedan
Be Nice. 
Probably not the saddest, but it's the most recent one. Guy gave me $300 every two weeks just to text him and "treat him nicely". No physical contact, no nudes or sexting. Literally just wanted good morning and good night texts, and someone to encourage him as far as work and his hobbies went. HeCallsMeRoo
$250!!
I once had someone who gave me $250 a week to just talk and smoke with him. No sex at all. He was very lonely because his wife passed and just wanted female company. One day he broke down during one of our hangouts saying how much he wished his wife was here. I just let him cry while I held him. m033118b
​In my younger days.....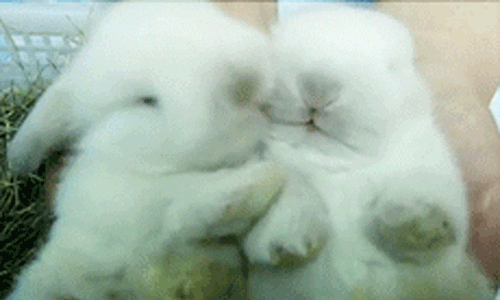 Giphy
In my younger days, I worked at a male review. I had this woman of about 40 something who would come in fairly regularly. She asked me to a dinner date, I obliged her request, as she was quite attractive. About 5 minutes in, she started bawling, and when I asked what's the matter, she told me I was an exact replica of her son whom she lost to cancer. She proceeded to show me pictures, and tbh the resemblance was uncanny. We chatted over the years since, but in 2018 she passed of cancer. R I.P. TheeRealJesseJames
The First?
He told me his Dad had cancer, and he took out a photo album and we looked at pictures of his Dad's youth. Tuyangtusenpo
For Everyone....
Not one in particular but I have had a few clients who were severely disabled. Like in the way that they were paralyzed and required mechanical ventilation. It makes me super frustrated and sad for these gents because they still need a physical touch that isn't a medical necessity. They still have desires and wants. But they are literally trapped because they can't go anywhere. smokeandshadows
Online.....
This is a different kind of interaction of similar tone. And i had a phone sex client. It became clear after a few calls that I think his only interactions were online and involved giving money for attention back. I don't know if he had the means to keep this up or not. But he got very weird around the fifth call. Upset I wasn't online as much to talk. Wanted to talk all throughout the day and when he couldn't afford it would try to haggle me lower in price.
I told him that this amount isn't healthy for the mind and he should seek therapy. I was diagnosed with PTSD and had wonderful therapy that changed my life around. He got upset at me and blocked me. Two days later. I wake up to text messages asking me to take him back. He sent photos of the front and back of all of his credit cards to "prove he was serious". I felt so bad for him. Tedbastion
The Regular.
Not me, but a story told to me from a girl I know who used to be a sex worker.
She had a regular client who'd come in every week, and just wanted to talk, be held or innocent things like that. Never wanted anything sexual. According to her this wasn't that unusual, as some guys felt guilty about going to a brothel or just wanted fetishes satisfied.
But she said this dude was different. From what she pieced together he had an extremely unhappy home life. It seemed the only happiness he had in life was the hour he spent with this girl.
She said one time he booked an appointment but never showed up, and they never heard from him again. goatwomble
Say Hi.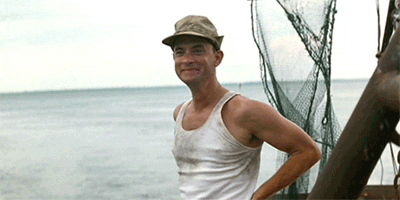 Giphy
I'm a guy who shoots porn, so technically a sex worker. I've got some requests of PH users who sent me some messages. One guy just wanted me to shoot a girl who would say "Hi, John (I changed the name), I love you John, I miss you John" and so on. I guess this guy has nobody who talks to him. Mars_Pornhub
Do you have something to confess to George? Text "Secrets" or "
" to +1 (310) 299-9390 to talk him about it.