People Share The Scariest Examples Of 'History Is Written By The Victors'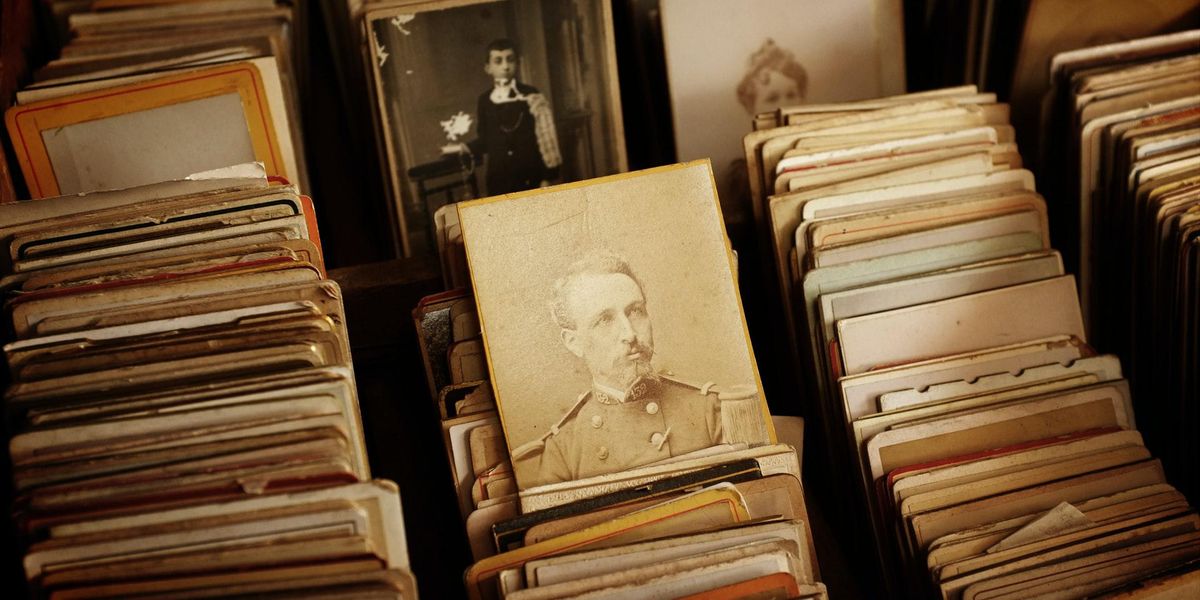 Mr Cup / Fabien Barral on Unsplash
We are in a cultural reset.
And it's not going as well as hoped.
It takes time to relearn.
And it takes a complete unplug and start over to accept that everything you've been told has mostly been fiction.
History has been woven by the those who needed us to see it a certain way.
That's called indoctrination.
We don't have time to get into to all of it.
We probably never will.
But let's scratch the surface.
---
Redditor Vo_Lair wanted to compare notes about whose been handling the truth about history. And maybe why it's time to re-examine a few things.
"What are some scary examples of 'history is written by the victors?'"
I think we're about to do a lot of learning. History has been riddled with fraud up until now.
Burn it All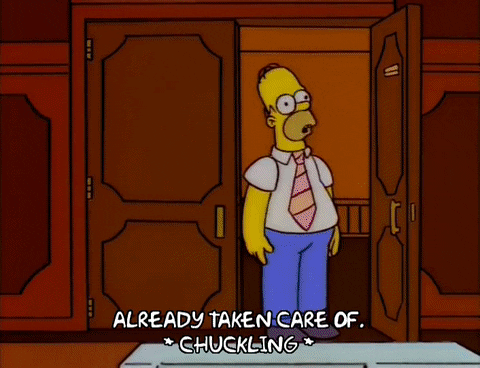 homer simpson evidence GIF
Giphy
"There is a bunch of Chinese history that is pretty much speculation because whenever a new King would conquer places, pretty much the first move was always to burn all the records and kill the historians to establish dominance."
SMG329
Romans won...
"Carthaginian Civilization existed for well over 600 years. They controlled large parts of North Africa, Spain, Mediterranean Islands, and had trade networks going All over the Mediterranean and even explored the African coast. They were powerful enough to bring Rome to the brink of defeat in two massive wars. Romans won, and as a result, not a single Carthaginian primary source exists."
DaemonT5544
Bad Guys
"WW1. Germany especially are always seen as the bad guys and in western films like Wonder Woman for example, that's especially the case. But in truth the war was far, far more complex than that and so there wasn't a clearly defined 'good vs bad' like WW2."
Pow67
"People in general view WW1 with less clear good guy-bad guy lines, but this leads to people thinking Imperial Germany was entirely clean of shitty acts."
Armored-Potato-Chip
Knowledge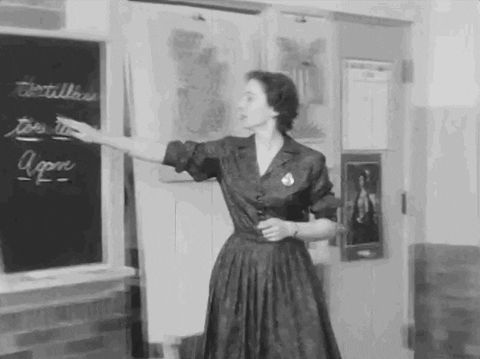 Food Vintage GIF by Archives of Ontario | Archives publiques de l'Ontario
Giphy
"After the Paraguay war, there were no losers left to write history… I guess Brazil, Uruguay and Argentina was what was left."
Much_Committee_9355
"If it helps any, they don't glorify this war when they teach us about it here in Brazil. They make sure to teach how ruthless it was and all the consequences to the Paraguayan people."
_Biaa_-
I have no idea of any of these stories. I am so behind.
Crushed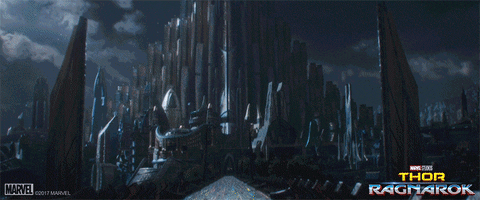 Thor Ragnarok GIF by Marvel Studios
Giphy
"Vanderbilt, Rockefeller, Carnegie, Astor, Mellon, Morgan, Schwab, Stanford. They were called robber barons for a reason. All those schools and music halls and community centers are all built on the backs of crushed men and named after the men who crushed them."
ForsakenPercentage53
In 1899
"The Philippine-American war. Because of WWII the Americans were portrayed as heroes who had the Philippines' best interest at heart. But few people know about the genocide during the Philippine-American war that started in 1899. Almost 200,000 civilians dead, with civilians dying to disease, famine and US troops wiping out villages."
cerulean200
1916
"The Kyrgyz genocide. In 1916 when Kyrgyz families of the north (tired of oppression) refused to join Russia's army in WWI, Russian soldiers massacred around 30% of population of the northern tribes. Now they present it as an uprising, which happened because of German-Turkish spies."
sultana_of_jazz
'they couldn't have known'
"Anytime someone says 'Well, by the standards of the time, it was okay.' When talking about an atrocity or horrific practice. It usually means 'By the standards of the people doing the atrocity.' For example, Slaves knew the Slave trade was evil."
"But when we say 'People thought it was okay' we aren't counting the slaves as being people. The victims of history are voiceless, even if our sensibilities have evolved over time. We try to justify things by saying 'they couldn't have known' and almost always ignore a large group of people who certainly did know."
Kenobi_01
The Gauls
"Surprised to see no one mention the massacres of Caesar during the Gaulic wars. He deliberately targeted certain Gaulic tribes to make them cease to exist, which straight up is genocide. Almost every time I hear someone speak of the Gaulic wars I see them either side lining them to the civil war that followed it or it is a heroic struggle from both sides. The Gauls are trying to remain free while Rome is trying to expand and civilize. Almost every time I read about it the atrocities are omitted which I find to be really bad."
Thubbe42
Guilty!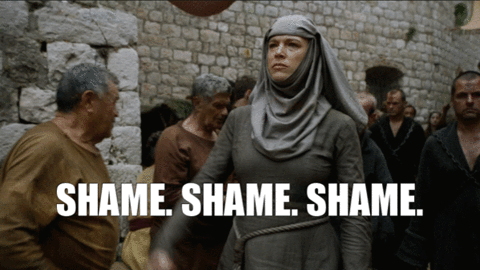 Embarrassed Shame GIF
Giphy
"Pretty much any indigenous population that got in the way of any colonial power. No single country has a monopoly on the violence and oppression that was done worldwide as the colonial powers expanded. ALL were guilty of it."
crockett5
'nothing bad ever happened'
"I knew when I saw this thread stuff like this would come up. I'm a Japanese person, and I would never defend any of the horrific things Japan did in the past. But I'd like to defend the majority of our citizens who are sick and tired of the revisionist fascist government we currently are stuck with. I sentiment I was so sick of I left. If you know anything about Japanese politics you know that the current party doesn't have a serious contender party and hasn't for a while."
"Racist boomers rally around the 'nothing bad ever happened' party, while the rest of us can't rally around a credible threat. I was a teenager when I learnt what our country really did, and it was horrifying. I wish I could do more than just post a reddit comment, I'm sorry I don't know what to say anymore."
toastybunbun
Aloha
"I mean, the US technically stole Hawaii from a legitimate government. But we have just normalized it as a state."
thedrakeequator
"And banned Hawaiians from naming their children in their native tongue until the 1980s."
jasper426
"The war on the Maori language and its revitalization despite, is honestly super inspiring. The same linguistic revitalization model has since been adapted for many other endangered (many of them Indigenous) languages as well. IIRC Maori is one of the most successful examples of language revitalization in the field."
overly_emoti0nal
Fire Bombs
"During WW2, the British firebombed German cities such as Hamburg (Operation Gomorrah) and Dresden with the express purpose of killing civilians. Mass-scale firebombing is especially dangerous for civilians, as it massively depletes the oxygen in a given area, causing many people to choke to death. Operation Gomorrah alone killed 37,000 civilians and injured another 180,000 over just 8 days."
"These fire-bombings were war crimes, but because the UK was on the winning side, no one was ever punished for it and now its never taught or mentioned here. I even remember my grandparents coming back from Cologne and commenting that they were disappointed there wasn't much of the old town to see, apparently unaware that that's because the British deliberately levelled the city. The Germans definitely do not forget it though. But they didn't win, so who cares right?"
tristanjff
Thieves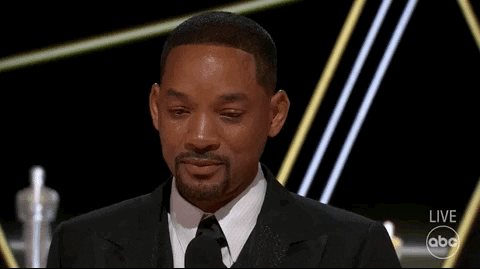 Will Smith Smh GIF by The Academy Awards
Giphy
"The UK's affect on India, and the 45 trillion dollars worth of material they stole from India."
Aromatic-Car-824
Damages
"The Bangladesh genocide caused by the fascist Pakistani army generals in 1971. It's the reason why Pakistan and Bangladesh relations are bad. 3.000.000 Bengalis got killed and 300.000 got raped."
KebabSahab
"Thanks ZA Bhutto for permanently damaging Pakistan and Bangladesh and still having PPP continue to be relevant to this day. Can't have any stable society in South Asia smh."
1creeperbomb
The Receipts
"Notice that everything people are pointing out is well documented. 'People don't care' is not the same as history being erased. It's a nonsensical thing people say. We have MANY records of people that lost conflicts. 'History is written by the literate' is a more apt statement. If history was only written by the victors we would have zero historical context for Jews even existing."
Time_Card_4095
The Monster
"Robespierre, one of the main figure of french revolution has been killed by political opponent, they tried to delete his name from history, accused him of all the kills during the Terror (3 years where a lot of people got killed because of a fear of a royalty return), they even used the body of a very ugly man to make ppl believe it was him (ppl still think its him except historian) and basically now he is seen as a monster by some ppl."
Agitated-Zebra-1764
The Army Card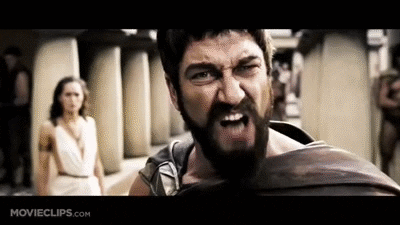 soldiers falling GIF
Giphy
"How Spain always claimed to have conquered the Americas by killing and fighting millions of native Americans. They did not. Most died of sickness but they played the bada** army card for quiet some decades. By today's standards it would be embarrassing to tell about how good of a genocide job you did."
SnooComics8268
"area bombing"
"In WW2, the American/British bomber command killed some 600,000 German civvies. The US Bomber command encouraged something called 'area bombing' in large civilian centers with firebombs which they supplied to British Bomber command."
"Many of the pilots were informed that they were bombing important railways/roads/military/industrial targets, and felt 'something wasn't right' when bombing cities like Dresden. America didn't lose a single civilian to German bombers, and Britain lost 60,000. Thats 1/10 the amount they killed in their combined bombing campaign."
SkyHighTigre75
Negatives
"Not really a scary one, but I've always found it interesting that the word 'barbarians' is used in such a negative way. It simply means people of different language and culture. But if you're the one writing history it gets a very negative connotation."
-The-Oracle-
Time to do some rewrites people.
Want to "know" more?
Sign up for the Knowable newsletter here.
Never miss another big, odd, funny or heartbreaking moment again.
Reddit user DGex asked: 'Reddit. What will you never order at a restaurant?'
Be it an old familiar, or a new establishment that has been the talk of the town, restaurant diners are always faced with a challenge once they are handed a menu.
Do they stick with what they know, and order the burger and fries or spaghetti and meatballs, which are both difficult to screw up?
Or do they get a little adventurous, and try the restaurant's specialité, even if it's something they've never tried before in their lives?
Generally speaking, it tends to be on a case-by-case basis based on the restaurant they are dining in.
Of course, some people have such an aversion to certain ingredients or dishes, that no matter the location, they will never order it.
Redditor DGex was eager to hear the things people absolutely refused to order in any restaurant, leading them to ask:
"Reddit. What will you never order at a restaurant?"
Not What, But When...
"I'll never order 10 minutes before closing."- bearstrugglethunder
Speaking From Experience
"Ice in my drink."
"After decades in the industry, I've only ever seen one change the ice machine filters and clean the bin regularly."-Anna_Namoose
"I have almost twenty years of experience managing bars and restaurants."
"What do you think I won't get? "
"Stylish or not?"
"Ice."
"In everything."

"I can assure you that I have saw far more appalling ice machines in back of houses than immaculate ones."- Tricky_Routine138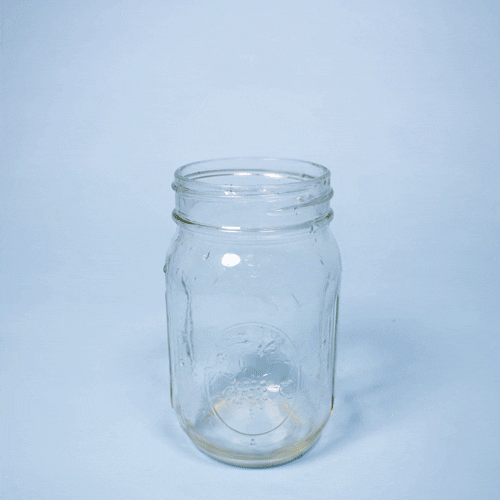 ice waiting GIF by tarninabarn
Giphy
Stay Consistent
"Anything outside of what their core business is."
"Not ordering fish at a steakhouse, a burger at a Mexican restaurant etc."- KinkyPTDoc
Why Pay For What You Can Make Yourself?
"Quesadilla."
"I'm not paying for tortillas and cheese."
"I always have that sh*t at home."- DGex
"Pasta."
"I can make it at home, I'm a decent cook and can make most pasta dishes at home."
'I eat out to have foods I can't make."
'I'm usually disappointed when I do order it."- bensmom2020
"Tuna fish sandwich."- Limp-Persimmon-5729
"A grilled cheese sandwich."
"There's just no way a restaurant can elevate it to make it worth the cost."- manderifffic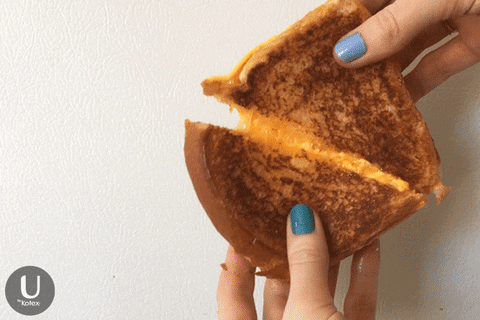 Hungry Grilled Cheese GIF by U by Kotex Brand
Giphy
Casear, Cobb, Waldorf...NOPE!
"Salad."
"It's so cheap to buy the ingredients and most restaurant salad comes from a bag."
"It's just dumb in 85% of the cases."- humancalculus
"$17+ salad."- Monowakari
Split It, Maybe?
"Oh, I've got a good one."
"Do not order the lasagna if you visit Brio Tucsan Grille."
"It's not awful, fantastic, or extraordinary; it's just normal."
"But why, you say, would you advise against eating a typical meal?"

"Considering that it contained 5200 calories. calories for two days."
"When I removed empty dishes from the table in front of guests, I would shudder."- KeyPersimmon445
If You Can't See The Sea, Maybe Avoid Seafood...
"In a location not known for its seafood, lobster."
"Where are they going to get lobster, anyway?"- WillingnessInner9666
"Rocky Mountain Oysters."- Rollin_Soul_O
Eight Is A Few Too Many Legs...

"Anything cephalopod."- FarewellMyQueen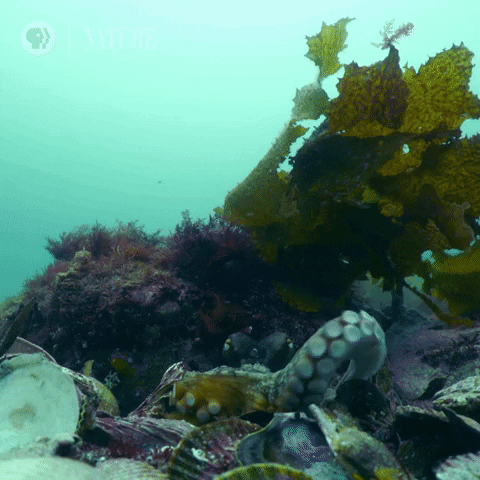 Pbs Nature Sea GIF by Nature on PBS
Giphy
Unless They Pick The Leaves Themselves...
"Tea."
'Compared to how much it costs to make at home, it's stupidly overpriced at restaurants."- Pure_Block_5309
There's nothing wrong with being a picky eater.
That being said, it's always worth trying something new before deciding you don't like it.
Even if no one should blame you for refusing to order sushi at a pizza counter.
"Never dip your pen in the company ink."
An age-old cautionary saying urging people not to get romantically entangled with their coworkers.
Doing so used to be illegal at many companies, whereas now it's grown to become a bit more commonplace, and often results in some cases of wedded bliss and happily ever afters (as demonstrated by The Office's Jim and Pam.)
Of course, when entering a relationship with a coworker, be it a one night stand or a committed, multi-year relationship, there is always the risk that it might not end well, resulting in your being forced to see your ex every day at the office (Bridget Jones anyone?)
Redditor Headbobby was eager to hear from people who became involved with their coworkers, specifically the aftermath, leading them to ask:
"People who slept with a coworker, what happened after?"
Well, That's A Success?
"We became friends and she donated a kidney to me lol."- Headbobby
As If Nothing Had Changed...
"Got married 2 years later."
"'Co-worker' can mean different things and different circumstances, for instance:"
"Our company had 130,000 employees world-wide."
"Our group was housed in a building with 1,000 employees."
"We were not in each other's chain of command."
"It could have been somewhat awkward if it did not work out, but not awful."
"It did work out."

"Later on, saved money by carpooling!"- SyntheticOne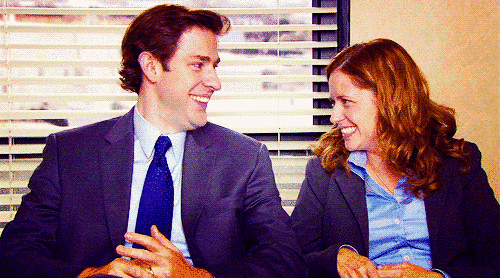 The Office Laughing GIF by NBC
Giphy
Just Couldn't Fight The Chemistry
"We were both working as actors in a small film, cast as romantic leads."
"She noticed I got tense when we had to kiss... and suggested we go on a date to practice kissing."
"We played mini-golf and practiced kissing."
"Then we continued practicing in her car in the parking lot after the mini-golf place closed until a cop came to investigate."
"Then we got a hotel room and practiced other stuff."
'I guess I'm a slow learner because she's still giving me remedial lessons."- Jake_Science
Nothing Personal, One Hopes..
"She had to fire me."
"Poor performance."- bilvester
Consider Long Term Goals First
"Fun."
"Highly recommend if you have a job."
"Do not recommend if you have a career."- bluegiant85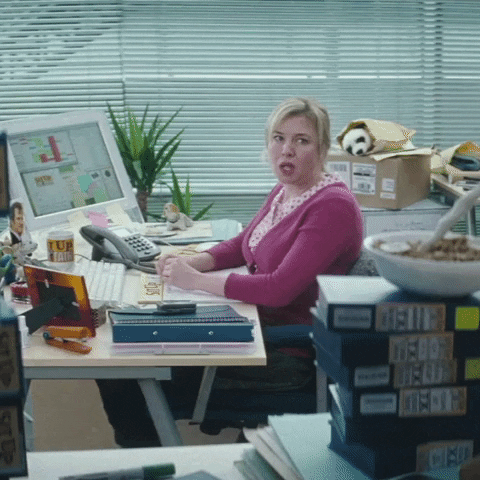 Renee Zellweger Office GIF by Working Title
Giphy
On To Bigger And Better Things
"Dated discreetly and after four years we got engaged."
"We then both told our supervisors we were leaving in the summer."
"At our last meeting as they were doing their good bye lunch for both of us with about 30 coworkers, they had us say a few words."
"I went first and said I was moving to a new city."
"Then it was my fiancés turn and she said she was also moving to that city, with me, because we're engaged."
"It was glorious."
"We are happily married for 13 years and have an awesome daughter."
"Life is goooood."- lmc227
Jealous Much?

"I had a supervisor that I really hit it off with and had great chemistry."
"As soon as they found out we were dating, she got fired and immediately found a better job."
"We've been married for almost 13 years now."
"I feel I should clarify a little bit while still keeping the details as vague as possible because quite a few people worked there."
"She was my boss in the sense that if she told me something needed taken care of, I was expected to take care of it."
"She didn't actually have the power to fire me if our relationship went south, but she probably could have gotten me fired if she had been that type of person."
"We worked there for two years before anything remotely physical happened."
"Our lunch breaks lined up."
"After a few conversations, we became friendly and started spending most of that hour shooting the sh*t with each other."
"I was crushing on her hard, but didn't think she'd be interested in dating one of the janitors, so I didn't say anything in an effort not to make things weird at work."
"One day I let it slip to one of the other janitors that I had a crush on her."
"He thought it would be hilarious to immediately go and tell her what I said."
"The next day, she asked me if I had really said that."
"I was really embarrassed but admitted that I had said it."
"She basically told me she was feeling the same way and gave me her number."
"11 months later, we were married."
"There were two guys in upper management that had asked her out and been rejected."

"Their egos obviously took a hit when they found out she chose me."
"She was fired after being blamed for someone else's mistake."
"Then they refused to show the proof that she was the one responsible."
"It was bullsh*t, but it only took her two weeks to find a job that paid a lot more."
"Once they did that to her, I immediately became a terrible employee and openly talked sh*t about everyone in management until they really had no choice but to fire me."- Imahorrible_person
Nothing Lost, Nothing Gained
"We did it a couple of times then both went on with our lives."
"It was just something we both wanted to do temporarily."
"Neither one of us wanted it to be serious or long-term, and so it wasn't."- Listening_Heads
No Regrets Whatsoever
"We moved in together, got engaged, bought a house and had a baby."
"Don't let a job get in the way of your life."- AllSonicGames
Who'd Have Guessed...
"I slept with my boss back in 93."
"She instigated it."
"She's sitting beside me."
"30 years later and two adult kids."
"Worked out!"
"I should add we did NOT care for each other at first. It was definitely not a case of 'will they, won't they' but more of a 'will he quit or won't he?'"
"Funny how life works."- Uncle_Bug_Music
Proceed With Caution
"Fun while it lasted, but very awkward after."- BrianH-84
Love cannot, and should not be denied, even if it is a coworker.
Anyone looking for a one and done, however, might want to look beyond the walls of your office.
Unless you like constantly being reminded of your past mistakes.
It can take a lot of courage to put yourself out there and let someone know you're interested.
As long as they're not creepy, aggressive, or crazy, it should be flattering, right?
If you're straight and a person of the same gender as you flirts with you, this should be easy to deal with.
In most cases, it took a lot more courage for them to ask than for you to hear.

The following question has been asked to many a straight guy over the years.
Let's see how the times and reactions have progressed.
Redditor FregeanCoder wanted the heteronormative gents out there to share with us, so they asked:
"Straight men, how would you react if a man hit on you?"
I've flirted with many a straight guy, and 99% of the time, it's all gone over well even if they turned me down.
Be Polite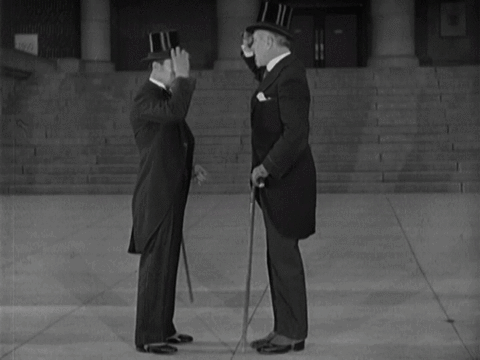 buster keaton GIF
Giphy
"I've told them thank you but not interested."
twinturboboosted
"Pretty much this for me as well, no need to get scared, but at the same time I did have one super creep, not a comfortable experience."
Empty_Jellyfish_1995
Happy Endings
"My response was, 'I'm flattered, but it's not my thing.' Guy insisted on buying me that drink anyway as an apology. Thirty years later, we're still friends. I was best man at his wedding, and now they're both like brothers to me."
ElectricTurtlez
"Wow, an 'apology' - for flattering you!? Maybe he felt that he made you uncomfortable. Sounds like a generous and humble person."
BoringBob84
"I wish men could do that when women reject them. For some reason, if a woman rejects a straight man he thinks 'being friends' is like a punishment."
Joygernaut
Aww Shucks
"My wife and I were at a gay bar with some friends and one time while alone a young man offered to buy me a drink… it was the most flattering feeling, which I of course told him as I politely declined. He must have been having a rough patch since he was very attractive and had no business hitting on a guy like me. Or maybe it was late and he was drunk."
corona-lime-us
"You could have been his type. Never know."
twinturboboosted
"Haha. Perhaps. I'll cling to the possibility. I'm just grateful my wife agreed to marry me before I discovered IPA's and how to smoke meat!!!"
corona-lime-us
Keeping it
"I had a man I thought was hitting on my girlfriend and telling us both multiple times he was into threesomes tell me in a forceful way at the end of the night was gay. I said ah, that's cool man good for you! He walked away looking kind of sad and defeated. It wasn't until the next day that we realized he was hitting on me and we all had a chuckle at my obliviousness."
Gettinrekt1
No Harm
"Well normally at first I'm polite and say no thanks in some way or straight out. If it ends there it's amusing no harm done. But just like with women if they are overly aggressive after then it's a lot different. Ashamed of how common that type of stuff is. It has nothing to do with people's sex life. People are capable of all kinds of things. We know this but seem to act like it doesn't happen."
_Dirty_Deedz_
OHHHHHH!!!!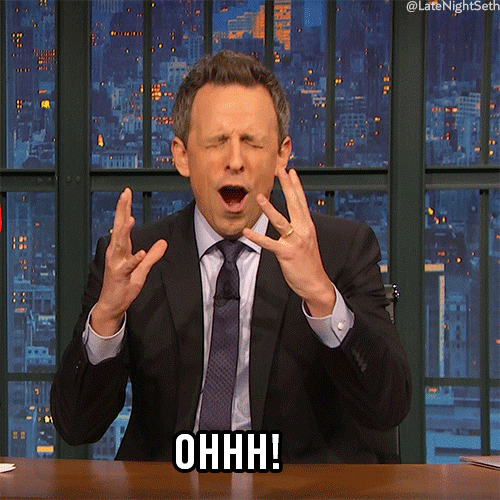 Seth Meyers Pain GIF by Late Night with Seth Meyers
Giphy
"Probably the same way as when a woman hits on me - be oblivious to it until weeks later when it suddenly dawns on me."
Eccentric_Fixation
I always hate that A-HA moment.
Like, where was my mind at in the moment.
SEE MEEE!!!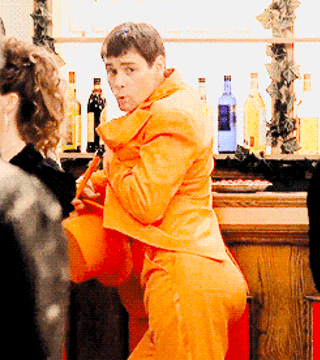 Jim Carrey Flirting GIF
Giphy
"I'm gay, my oldest friend is straight. Took him to a gay bar once. He got very offended that no one tried to hit on him."
J8766557
Why not?
"I'm a straight, bearded, short but pretty muscular guy living in (very liberal) Berlin. Apparently, that's attractive for a lot of gay men so I'm getting hit on by men pretty regularly, a lot more than by women. I usually just tell them I'm not gay and then it depends on their reaction."
"Keep talking, do more drinking, keep dancing... Why not? I've been on the opposite side after a rejection by a woman and it's nice to just keep having a good time instead of an awkward exit that you'll cringe about 10 years later randomly."
Magnetobama
Back when we danced
"Not sure how it works nowadays with apps like Grindr but in the late 90s/2000s, we had a gay club in our city (no longer exists and there's not another one unless you drive 30 min to a town over). Anyway, I was the straight friend in a group of gay guys because I loved EDM and I think by association, other gay men thought I was gay."
Always flattered, politely said no and they would turn to the next guy waiting in line for a drink and hit on them. Rinse and repeat. I think what I learned is that men regardless of sexual preference are all horny and will try again and again until they find someone down to clown."
irn
Thanks, Corey
"I was at a house party and he started hitting on me. I kind of panicked and said I was dating one of the girls at the party. Went over to her after and asked her to play along because he was hitting on me and I didn't want to start a fuss. Ended up hooking up with her later that night and 16 years later were married with 2 kids. At our wedding speech, I thanked him even though he wasn't there. Corey wherever you are, thanks bud."
reload88
Beautiful Hair
"Happened to me by a coworker. I very politely explained I wasn't gay but it never changed my opinion of him. He eventually thanked me for dealing with it the way I did and I explained it wasn't necessary to say thanks. I asked him why me though. He replied, 'You've got one hell of a head of beautiful hair!' And he was right."
Particular-Paper-558
Be Fair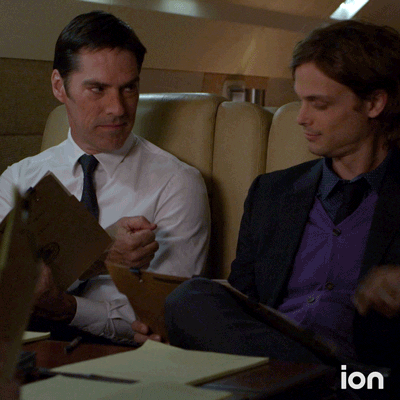 Criminal Minds Fist Bump GIF by ION
Giphy
"I flirt a little but make sure he knows I'm straight and there is no opportunity for us to be anything but friends. Gay dudes are some of the best friends a straight guy can have and I don't give a f**k what anyone thinks about that. Just don't lead them on, it's not fair to them."
somedoofyouwontlike
Well it does sound like we've come a long way.
It's nice to know.
Let's flirt.
Whether we realize it or not, we have certain "tells" that will signal to other people what life is like at home, whether we're hard workers or parents or travelers.
Even single men, despite their age, have certain characteristics that can be spotted from a mile away.
Curious, Redditor hamsterdumpster asked:
"What screams 'single male lives here'?"
Questionable Decor
"Anything but a curtain acting as a curtain."
- Some-Nice-Basil
Minimalist By Nature
"When I first heard the description of a minimalist I was confused because as a single male, I had been living like that for years..."
- jnd_photography
A Glimpse into the Bathroom
"Three empty bottles of head and shoulders still in the shower, prob another bottle half full with tons of excess shampoo dried all around the outside."
"A small pile of leftover Irish spring soap bars maybe we can smash 'em together and make a full bar one day."
- Omnivore_Omri_23
Very Elaborate
"There's just a mattress on the floor in the bedroom."
- gambito705
Bottle Collections
"Empty liquor bottles lined up as decor."
- miranda_alexis
No Place for the Garbage
"There's no trash can in the bathroom."
- Iilsmokey
Key Characteristics
"Empty fridge except for a random beer and leftovers. White plastic chair. Everything black...black couch, black picture frames, black desk. Etc."
- elvishranger
Central TV
"A really big single-seat recliner in front of a massive TV with game consoles under it. Not that there's anything wrong with gaming, but there's a certain level of being committed to staying single when you have just one chair in your loungeroom, lol (laughing out loud)."
- Totallycasual
Shaving Day
"Stubble in the sink."
- Ok_Wave_7358
"And behind the sink faucets."
- Urrrsagrrl
National Pride
"A random flag hanging on the living room wall."
- bucktop
New Standard in Bedding Sets
"Using tee shirts as pillowcases. Lol (laughing out loud)."
- Ok-Mood9454
"Can confirm, have done this. They're about the same size and sometimes I can't (be bothered to) find a pillowcase."
- whyamionfireagain
Stereotypical Decor
"According to 90's romcom/sitcoms: Lava lamp and a beanbag chair."
- sorentomaxx
"Can confirm: I love lava lamps."
- ithinkoutloudtoo
External Closet
"Speaking from experience. I got tired of having a floordrobe so I got an absolutely giant clothes drying rack where all of my clean clothes go."
- Bribase
"'This pile is clean, that pile is dirty.'"
- GSturges
"'...That pile is dirty but wearable.'"
- wageslave645
The Single Man Starter Pack
"Bare white walls or a s**tty poster on them... A large TV with no furniture other than a futon serving double duty as a bed... Beer everywhere, even on the ceiling."
- Barmacist
Enough Said
"All of the pizza boxes."
- somedream
"I called it the leaning tower of pizza."
- TheMohawkMan
While there's nothing wrong with being single, a guy should be mindful of what he keeps in his home, how he behaves, and even how his clothes appear, if he for some reason doesn't want to disclose to others that he's single or living alone.