Just when a person thinks they've met someone who is an ideal match, something inevitably goes wrong and they find themselves back to square one.

But the turn-off isn't always because of what the other person did while in the budding relationship.
Sometimes, all it takes to call it quits before pursuing a deeper relationship with someone is because of their past sexual exploits.

Curious to hear from strangers online, one Redditor asked:
"Men and women of reddit, have you ever rejected or broken up with someone due to their past sexual history, and if so, why?"
There are some things that should simply not be shared with a family member. Like exes.
Going Through The Family
"She f'ked my brother and was my sister's best friend. Felt like she was collecting the infinity stones of our family and decided to pass on hooking up."
– Lowdog00

Age Deception
"i found out that he lied about his age and had hooked up with my sister about a month before."
– Annual-Bumblebee-258

Revelation Before The Deed
"Was about to have sex with my crush. Seconds before insertion, she says 'Now, I can compare you to your brother.' Nope. No you can't. Bye."
"Edit: I sat back and made sure that I heard what I thought I heard, making me flaccid. I facepalmed, said 'that's f'ked', and left."
– ottoman76

Someone with a history of infidelity is not marrying material.
A Warning
"Not really dating, but I met this girl in college. We were interested in each other. And one of the first things she told me was that she had never been faithful to any previous boyfriends."
"Obviously, We did not get further than fwb."
– WiseFool4

The Red Flag
"I'm from Ireland. My house mate in uni (complete tool) went to Texas for a summer and worked on a farm there, met a girl and started going out with her. I met him heading into our second year of college as he was just coming back from this summer trip."
'Guys, she the best thing in the world, I might marry this girl. She had a boyfriend when we met but couldn't keep our hands off each other. It was crazy hot sneaking around.'
"Red flag, talked about it a bit more and she had several boyfriends over the years and cheated on every last one of them."
"Tried telling him, maybe this girl isn't the one. He literally tried to fight me so I shut up and went cool, she's the one. So around Halloween he paid to fly her over to Ireland and go see some sights in Ireland (blowing the last of the good money he made in Texas on her)."
"End of the trip rolls round and you'll never guess what happened. She was seeing someone else but decided to go through with her all expenses trip to Ireland with a tour guide to see if maybe she was wrong about this guy. She wasn't and she went home to her new boyfriend (who she cheated on with this guy while in Ireland)."
– RavenBrannigan

Target Demographic

"Sorta similar situation with me and a girl I used to work with. We talked a bit, and she said something peculiar. She said she liked dating married guys because they were just looking for sex."
"I was single so didn't fit her target demographic. Between that and some other things she said I decided that she also didn't fit my target demographic."
– OldBob10

Preferences
"I dated a girl for 2 years that would tell me things like 'I don't date white boys', and 'I always thought I'd be with someone more muscular', along with other similar things."
"She would also talk about her past partners 'size' to my friends with me in the room, but never alone with me. That was weird too."
– Accward
These Redditors recalled relationships with people who were extremely toxic.
The Rebound
"A girl I dated used me as a rebound and would always brag about the awesome sex her and her ex would have."
"This went on for months and I had to learn that sh*t was just not acceptable."
– mjohnsimon

Using And Abusing
"Once, she seemed nice but once I learned more I realized a history of getting back with this one guy time and again and had cheated on several boyfriends with him till he tired of her and tossed her aside again, I figured maybe I'm worth more than that."
– Lostboxoangst
The Confession
"I met a girl a over a decade ago I really liked. But started to catch her in lies. We fooled around but didn't have sex."
"She then told me that throughout her childhood she was abused by her dad and his friend. I started out being supportive, but it got weird when she had him on facebook and talked to him often."
"Eventually I spoke to her older sister who told me that she'd accused multiple men in her life of abuse. I stuck it out because I didn't believe anyone would be that twisted. Turns out, she lied. She confessed that she told me it so I'd stick around and protect her."
"I ran far and fast... Every few years she reaches out to me and tells me she loves me, but I don't buy it now."
– Zeus_vs_Franklin
Used
"Once."
"She made it obvious I was just a rebound, wanting her ex to see us together, and she wasn't that into males anyway."
"That girl was all kinds of messed up now I look back at it. Hope she found a nice guy or girl once she sorted out her problems."
– Hattix
Partners discussing their previous great loves all the time was considered a huge turn off.
Reliving Past Victories
"I dated a girl who 'wanted her lover to be her best friend' so she would talk about everything EVERYTHING about her past love. Particularly the ones she had great sex with. What she love about them, their bodies, the size of ther penis, etc. She'd also talked about her co-workers that were hot and 'suspect would be great lovers.'"
"It just gotten too much. It felt like there were 20 men in the bedroom."
"The last straw was that she wanted to take it slow with us. I'd try to do things she'd talk about with past love and she'd say 'were not there yet.'"
– shaka_sulu
Bad Timing
"Never broke up with someone over it but I did once reject my wife's sexual advances once when, literally right in the middle of foreplay she blurts out that her ex husband had a 10 inch dick. Like seriously, here I am with a not small but definitely not close to 10 inch dick and she just blurts out that his is giant. She tried to save face but bad timing is bad timing and it wasn't happening."
– dfieldhouse

While it must have been unsettling for these Redditors to hear about a crush's reckless sexual history, it was probably a blessing in disguise.
There will always be someone else more suitable as a romantic companion who won't repeatedly have sex with an ex or go down the family line to hook up with your siblings.

Want to "know" more?
Sign up for the Knowable newsletter here.

Never miss another big, odd, funny or heartbreaking moment again.
Keep reading...
Show less
It's a shame that so many people think history is boring.
If they think that, it's probably because they had to spend so much time memorizing names and dates, and no one actually likes that, do they?
No, history is best understood in context. It's important to remember that historical figures were people just like us – and that some of them had sordid lives.
Whether it has to do with sex, murder, or even urine, people showed us their stuff after Redditor Distinct_Bluejay_738 asked the online community,
"Historians of Reddit, what is the most NSFW thing in history you have ever heard about?"
"In the 1700s..."
"In the 1700s, a poet and a pimp got together to write a catalogue of all the sex workers in London so that you could find any sex workers address, age etc and it would rate their performance and describe their appearance. It was called Harris's Lists and they ran it annually for decades."
prettyaspoison
This is true! A whole index was available... you might call it the Yellow Pages for sex workers.
"Herodotus surmised that the reason..."
"Herodotus surmised that the reason female mummies were more decomposed than male mummies was because they were kept at home longer before being sent to the embalmers to avoid necrophilia."
crosstitchwizard
Oh, dear.
What is wrong with men??
"In the 1960s..."
"In the 1960s, the KGB tried to blackmail the Indonesian PM Sukarno with tapes of him having sex with a Russian flight attendant. Sukarno not only disregarded their blackmail, but asked them to bring more footage of the video to show his countrymen."
kevirtual
Now this is what I call a total power move. A legend.
"Pope Alexander VI..."
"Pope Alexander the VI liked watching horses have sex because he thought it was hilarious."
A-Fellow-Gamer-96
Ummm... I don't see why, to be honest. Someone explain his thought process to me.
Well, this is a first for me.
I think I need to take some Latin.
"Urine..."
"Urine from public urinals was a valuable commodity in ancient Rome and was used as a stain remover in laundries."
p38-lightning
Don't think that just your urine will do. Businesses needed urine en masse!
"After..."
"After Anton Van Leeuwenhoek invented the microscope the first thing he did was ejaculate into a slide to see it under the microscope to see 'tiny men.'"
Hot-Low1910
Men and their obsession with their penises (and their semen) is something that has affected history for millenia.
"He is perhaps best known..."
"The death of Pope John XII. Pope John XII was one of the more promiscuous popes of the Catholic Church, reigning from 955 to 964."
"He is perhaps best known for the circumstances surrounding his death, which occurred in the middle of an adulterous sexual encounter. The most popular story goes that the husband walked in on the two lovers, and proceeded to defenestrate the Pope in a fit of anger."
Redskulzzzz
+1 for use of the word "defenestrate."
Needs to be used more often.
"He had to go through several wives..."
"Ferdinand VII had such an enormous penis that he had to penetrate his wife using a pillow with a hole in it. He had to go through several wives until he found one who could handle him. His doctor wrote in his diary in a very graphic way how big and malformed his penis was."
aversimouro
So what you're telling me is that this man actually needed a silencer for his penis.
"Apparently..."
"Not a historian, but a close friend of mine is. Apparently, if something is named as 'a device in a fertility ritual,' or something along those lines, 90% of the time it's just a sex toy"
BetaTheOmega
And you thought history was boring, didn't you?
It's really not. It's full of fun (and sometimes disturbing) facts like these.
Show off at your next dinner party – people will love you for it.
Have some facts of your own to share? Feel free to tell us more in the comments below!
Want to "know" more?

Sign up for the Knowable newsletter here.
Never miss another big, odd, funny, or heartbreaking moment again.
Keep reading...
Show less
History, as taught in most schools, should be considered a crime against children.
If Hamilton proved anything, it proved that history can ABSOLUTELY be interesting if you serve it with a little spice. Leaving out the juicy interesting bits is a disservice to us all.
So we're adding them back in.
Hamilton covered the romance, the beefs, and the rapping - so we're going to go in a different direction.
How 'bout a side of mystery with your history? (uh-uh. Stopping myself right there. There will be no rapping.)
Reddit user Apart-Scale asked:
"What historical mystery is unlikely to ever be solved?"
True crime lovers, history geeks, awful-sh*t aficionados and wizards of weird - this article is definitely for you.
Heads up, though, we need to add trigger warnings for:
harm/death of a child

murder

war/enslavement
domestic violence
... yeah humans are awful.​
"Hun, Can We Talk?"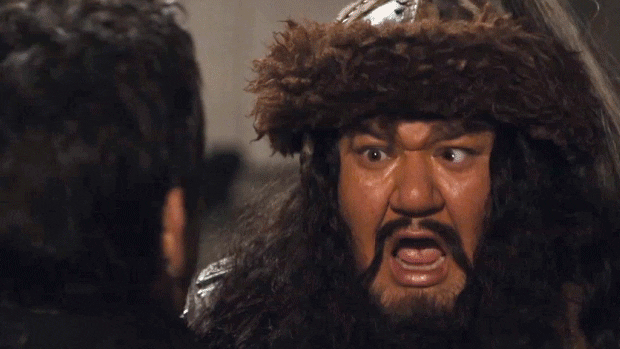 confused night at the museum GIF by 20th Century Fox
Giphy
"What Pope Leo said to Attila the Hun."
"Attila was taking over the world and made it to Rome and the Vatican. Leo rode out alone and spoke to Attila and convinced Attila to not destroy Rome and the Vatican."
"What was said, only the archives of the Vatican has any idea."
- Xikkiwikk
"Unfortunately the answer is probably really mundane and disappointing."
"Like a lot of miraculous historical events, it probably boils down to 'the story is just bullsh*t we made up later cause it sounded good.' "
"They could've just bribed the Huns."
"Italy and Rome weren't particularly rich by that time, so throwing a bunch of gold at the Huns and being like 'here let me spare you the time and energy of sacking it all' could've ACTUALLY worked because there wasn't enough there worth sacking for yet."
"Or no conversation ever happened and it's a story developed later as a way for the Church and the Pope to take credit. The Huns could've left for any reason."
"Maybe the Pope did try to negotiate, it failed, but the Huns left after that anyway. Pope and Church still take credit."

- pyrhus626
After Alcatraz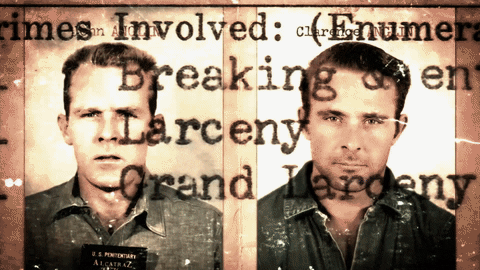 anglin brothers alcatraz search for the truth GIF by History UK
Giphy
"Whether Frank Morris, John Anglin, and his brother Clarence Anglin survived their escape from Alcatraz Federal Prison."
- onefinegander
"The History Channel has a great documentary about this."
"The two brothers families claim they survived by tying a rope onto a boat and holding on, which they used to do for fun as kids. Their friend claims he took them to Mexico and they lived to old age there with families and everything. They even offer evidence; Christmas cards they received and even a photo of them old."
"I'm convinced it's true."
- Crepes_for_days3000
"Freezing waters, rumors of sharks, handmade boat from vests that they probably had to inflate again and again throughout their trip."
"I saw a picture somewhere which was taken in or around 1985 and there were 2 people which pretty much were the Anglin brothers (you can find it if you search)."
"A body was also discovered by the Norwegian Navy, and it matched the description of Frank Morris."
"To me, the Anglin brothers made it and Morris drowned. Maybe they couldn't carry so much weight and the brothers conspired against Morris? Who knows."
"Fascinating nonetheless."
- CookieAdmiral
Where's The Prime Minister?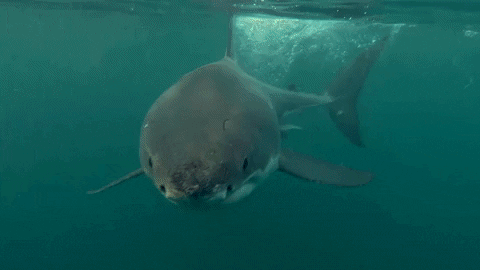 coming discovery channel GIF by Discovery Europe
Giphy
"One of Australias Prime Ministers just disappeared when he went for a swim in the ocean, so probably that."
- hulloiliketrucks
"There were suspicions the CIA had a hand in his disappearance because the US was royally pissed at him over his refusal to allow a US military installation in Australia."
"There were also rumours he was kidnapped by a submarine but those were most likely started by the CIA."
- Spookyrabbit
"Wasn't it assumed he was eaten by a saltwater croc?"
- Pyroclastic_Hammer
"Shark got him."
- SuperTrojan
"Probably just drowned and sunk into the ocean."
"The ocean has a tendency to completely an entirely delete corpses once they sink to the bottom. This is why it's rare to find the bodies of plane crash victims and sunken boats."
"Everything at the bottom is evolved to eat corpses with increasing efficiency. Not even bones last most of the time."
- jerrythecactus
"So the mystery is what Australian sea monster had Prime Minister for lunch?"
- CRANSSBUCLE
Not Too Neighborly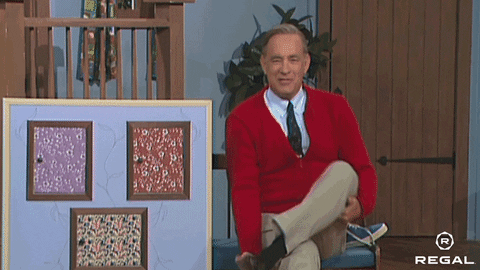 Happy Tom Hanks GIF by Regal
Giphy
"Not a huge historical event, but one that will haunt my local history for a long time to come, I'm sure. My neighbor killed his whole family, buried them in his house, then went for a trip."
"Nobody knows if he's dead or hiding somewhere; and if so, where? The police kind of screwed up the start of the investigation, so he had a good head start on them."
"I went to the same school as the kids but we weren't the same age, so we didn't end up in the same class. He sent increasingly strange letters to family and friends before he disappeared."
"We didn't really knew them beside living nearby and frequenting the same places as a result."
"His name is (or maybe was if he is dead?) Xavier Dupont de Ligonnès. This was about ten years ago and he was since then featured in multiple TV shows and books."
- deadalnix
Before The Ancient Egyptians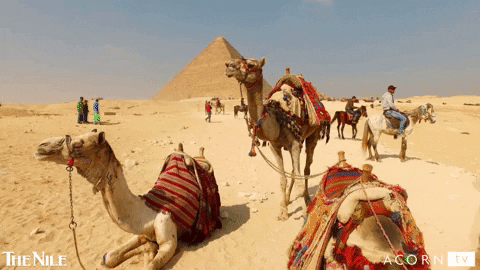 Middle East Egypt GIF by Acorn TV
Giphy
"The disappearance of the Lake Fayum nomadic people that predated the pharaohs."
"They had no writing, no records of any form, and lived solely near the banks of the Nile and an ancient lake. They had a community for a long time that included bakeries, agriculture, weaving, and some precursor to religious or artistic elements."
"One day, the people vanished. But I mean JUST the people."
"They left their fish in the cooking pots, dry food stored under the floorboards of their houses, and pottery still on the wheel. It was like they were picked up and carried away or the people suddenly left in a hurry and left everything behind."
"Then shortly after, the material culture of early Pre-Pharaonic Egyptian kingdoms arose."
"Some believe the fayum people migrated north to become the early Egyptians because of unusually arid conditions - but you don't leave food cooking if you're going to migrate. They were nomads, packing up and moving on was their thing. This wasn't how it was done."
"Others say they were killed or captured, but there were no signs of struggle and they possessed and left no weapons. Also, that doesn't make sense. Why would the invading people leave their entire culture and settlement intact and just poof the people away?"
- Squaragus_Asparagus
"I'd suggest that they may have died suddenly and were then buried by survivors or visitors. Similar to what happened at Lake Nyos?"
"Hypothetical, of course, but not impossible."
- Scottzilla90
"I'd assume some other folks came in to town, highly outnumbered them, and enslaved them all without giving the chance to take anything but the clothes on their backs."
"Egypt was built on the backs of slaves after all."
"This could have been common practice since before the pharaohs, and the people in that village knew it would've just meant their death if they fight back, so they all complied and no one died on site."
- shastaxc
These Low Effort Jobs Have Surprisingly High Salaries | George Takei's Oh Myyy
Have you ever worked one of those jobs that paid you to kinda sit there? If you have, you know the joy that comes with watching the entirety of Breaking Bad ...
Read The Room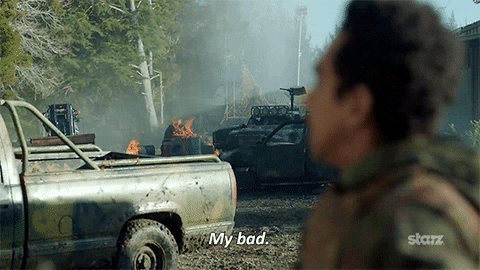 Season 1 Starz GIF by Ash vs Evil Dead
Giphy
"What happened to the Amber Room."
"It was a big room in a Russian Palace that was covered ceiling to floor in sheets of amber and gold. The Amber Room was dismantled by Nazis and then all the pieces 'disappeared.' "
"Supposedly it was in a train carriage, hidden in some abandoned tunnels somewhere in Europe. The search continues even now."
"Germany helped build a replica in 2003, but the original panels and pieces are still missing."
- SweetieLove
"Sadly it was almost certainly destroyed during the burning of Königsberg Castle. It was its last known location, and a few non-flammable bits were found in the ruins."
- TheMightyGoatMan
"I had a Russian history professor at college who said that given the amount of debris from World War II in Russia that haven't been found yet - he said that they continue to find train cars and other artifacts - he wouldn't be surprised if it was just sitting around undiscovered in a lost train somewhere."
"I find it hard to believe, but it's not like I have a PhD in Russian history to back anything up."
- Reasonable_Trash5928
"I think it's just been broken down and scattered to many parts."
"They just found a sunken ship off the coast somewhere in Norway that supposedly has some pieces. On its way to South America with the rest of the Nazis stolen stuff."
- ksnizzo
Rasputin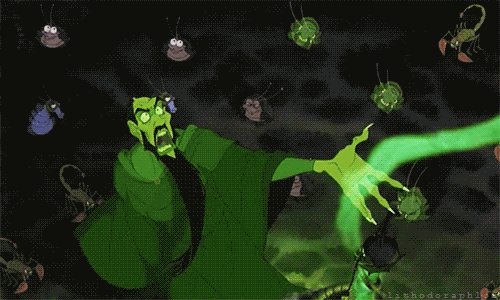 del mal GIF
Giphy
"Rasputin."
"Even if he took the kings son off his asprin to help his hemophilia, how did he know to do that?"
"How did he even get so close with the royal family without anyone raising an eyebrow until it became completely public."
"Did Tsar Nicolas's advisories see nothing wrong with a homeless wizard being associated with the tsar?"
"How did he really die or how did he survive the shot and poison if that story is true? Just so many questions lost to time..."
- alexander_the_ok-
"The answers probably aren't lost to time; they are just ... kinda stupid."
" 'How did he know to do that?' Happy accident."
"Rasputin was a holy man who believed in the power of God over medicine, so he tried to cure the son with prayer. It's what any extremist would do."
"To the uncritical eye, it appeared he had cured him."
"How did he get so close? Alexandra."
"She was so insistent that he had healed her son and he became a confidant to her, even a best friend. She relied on his guidance and wouldn't listen to any bad words about him."
​"When the Duma confronted Nicholas about how influential Rasputin appeared to be to his decision making and how bad it was making him look, he simply replied that he would rather deal with the bad press than feel his wife's wrath."
"Yes, advisors absolutely did see something wrong and speak up - but Nicholas was an autocrat so his decisions were final."
"As for the story of his death; the cyanide that Felix Yusapov had bought for the poisoning was later tested to be an inert powder."
"It's likely that a lot of the myth surrounding Rasputins death was invented by Yusapov himself as a way of making him sound like he had won some heroic battle rather than just shot an unarmed man 3 times and had him carelessly dumped in a river."
"Sadly, a lot of the stories that you hear about Rasputin are like this; tales that have been inflated over time to make him sound more like a mythical creature, rather than just a sexual predator and high powered manipulator hiding behind the fake persona of a man of God."
"There are a lot more Rasputins - manipulative predators hiding behind the persona of a man of God - out there."
- ImSigmundFraud
Mystery Men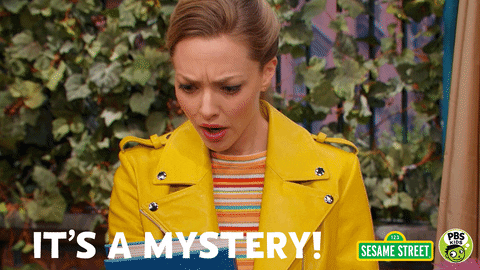 Sesame Street Mystery GIF by PBS KIDS
Giphy
"The missing men of Bermagui, NSW, Australia."
"Five men disappeared in the 19th century. Like completely vanished off the face of the planet, with some very confusing things left behind."
"So few people know this story, yet it's such a baffling one."
"The men, one of which was a geological surveyor, went on a trip to scout new gold mines along the coast. Three days later the boat was spotted sitting stationary with only one man aboard."
"Later that same day along the beach people found the boat and things got weird."
"From what I remember:"
"On the beach now called Mystery Bay (due to this mystery), there was a doused campfire with a meal for one, not quite finished."
"There was a boat nearby, which had been deliberately scuttled with holes made from the inside, rather than from the outside. At least some of the holes were confirmed to be bullet holes."
"The hull was also stuffed with rocks - but also pillows and clothes and everything was dry."
"Inside the boat were some papers belonging to one of the missing men, who was supposed to be taking a boat trip with a local policeman instead."

"Also inside the boat was at least one bullet cartridge and vomit, as though someone had maybe been seasick."

"The bay was right below the hilltop where two of the men had been camping, and the other three men who disappeared were boatmen."
"The problem is that there's no real evidence of a crime, so it's not considered an unsolved murder case. Five men vanished and there's all this confusing stuff, but it's not a crime. It's just... a mystery."
"Honestly, I'd believe alien abduction or sea monster over a crime, because I don't see how anyone could've killed that many men and not left evidence of it behind, even if it was a gang."
"There's a monument at the bay, but I've never been to that part of New South Wales. Would love to go, though."
- CeliaEquus
Baby Beauty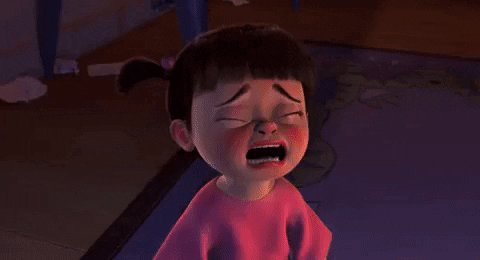 Monsters Inc Reaction GIF by filmeditor
Giphy
"Jon Benet Ramsey."
- lukovdolboy
"I don't remember the channel or program (I want to say PBS) but it was on child pageants and contestants. Jon Benet and another girl were the main ones because of all their wins."
"I swear it was PBS because I caught it at a weird hour and it all played back to back. It followed their circuit for maybe a year or so?"
"I mostly remember how pretty she was and learning words like 'flappers' (for hiding teeth) and just how much they go through to keep such a hectic schedule (the ones that went to lots of them) as far as school and even the practice and makeup and all that."
"It was such a blur."
"And I remember parents that didn't understand, or care, that their 4 year old had simply had enough."
"Not all were bad situations, many enjoyed it so it wasn't like an undercover or shockumentary or anything - but you could tell in some instances that being unhappy may be a norm for some of these babies."
"I remember the parents being especially cruel at times to the kids because of their frothing desire to always have winners. I remember Jon Benet saying she didn't want to do them anymore."
"It was uncomfortable to look at at times and it sure did stick with me. Next I had heard, that poor child was dead.
"I can't stop myself from believing the mom did it or had it done. I stay wondering about that baby."
- bonafidebunnyeyed
"Jon Benet and I were in pageants together."
"I knew her from age 3 til 6 and only a few things stand out from that time. Her whole family was always weird."
"We often stayed in the same hotels and her mom tried to control everything, I remember slipping her pieces of my waffle at breakfast since her mom only let her eat yogurt."
"I distinctly remember seeing her face and the words 'dead' and 'murder' on tabloids in the grocery store and asking my mom what murder meant."
"It was very upsetting and still breaks my heart."
- clarissaswallowsall
"Agreed. Whoever really knows what really happened has been keeping their secret(s) for a very long time and will likely take those secrets to their grave if they haven't already."
"I also think the truth is likely something we could never think of because it's such a unique situation."
"Web sleuths and journalists seem to have a very hard time figuring out what's important and relevant and what's not. I think many people point the finger at someone in the family, while others still think it's an intruder."
"I still have no idea what really happened but I wish someone would just come forward with the truth already."
- Hotlikessauce69
The Vault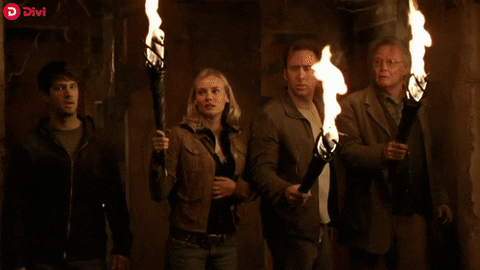 National Treasure Gold GIF by Divi Project
Giphy
"There is a huge ancient temple in south India with vaults full of treasure that have been locked since God knows when."
"Historians tried opening a few and it is said that those who entered the vault were never the same after they came back."
"Some people believe it was cursed. I'm pretty sure it has nothing to do with superstition and everything to do with stuff that may have grown or been trapped inside coz it was undisturbed for many hundreds of years."
"I read on it and it appears they opened 5 small vaults and there is one massive one which holds around 1 trillion dollars worth treasure but it is sealed and they are not able to open it without destroying the 500 year+ old monument."
"The problem is that the temple is covered with gold so any damage would cost a fortune. I would love for someone to solve the mystery but for now government has sealed it away forever."
- Venomally
Reddit has had their turn, now it's yours.
What unsolved-something are you pretty sure we're never going to know the truth about?
Want to "know" more?
Sign up for the Knowable newsletter here.

Never miss another big, odd, funny or heartbreaking moment again.
Keep reading...
Show less
Do we really forget or do we choose to ignore the less pleasant parts of our history? That is the real question. The crux of how America deals with history.
There are so many vital details and so much fascinating information about the forging of this country that we often just study for a moment, then file away in the dead lands of our brains.
Maybe this is why we repeat history, we never learn from it because we choose to forget it.
Thankfully we have historians, teachers and people who crave random knowledge in hopes of one day ending up on 'Jeopardy.'
They'll never let us forget.
Redditor Prestigious_Ad_2322 wanted everyone to share some details of this country's past that we need to be reminded of, so they asked:
"What part of U.S.A. history is easily forgotten?"
My pencil is ready.
Well, my fingers at the keyboard are ready.
I'm here to learn and hit up Wikipedia.
New Land
"Conquest of Mexico. Which is how we got Texas, New Mexico and Arizona." ~ amahtez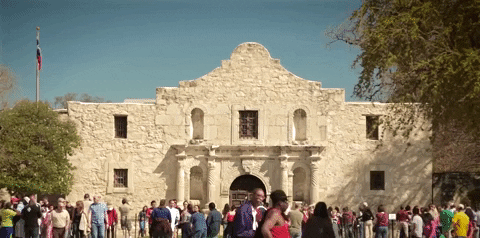 Giphy
The Great Lakes
"The naval battles on the Great Lakes, piracy on the Great Lakes, and the nazi plot to destroy American aluminum plants during WW2. There was a plot that was failed by the nazis once the soldiers made it to the US. They were dropped off from a submarine off the coast with bombs, guns, and tons of money."
"They were supposed to infiltrate several key locations, such as power plants, damns, bridges, and most importantly a couple of aluminum plants. At the time we produced more aluminum than anyone else in the world and that allowed us to put produce anyone in airplanes by 5:1."
"Anyway, the nazi soldiers fell in love with everything in America and just spent the money acting like average Americans, one of them was caught at the movie theater. It's a very funny story all together, but lots of people don't know about it." ~ kudos1007
Casualties
"The Battle of the Wabash in 1791, AKA Little Bighorn on steroids. The Federal Government tried to claim and sell the land of Indians in the Northwest Territory (modern day Ohio, Indiana, Michigan, etc.) to pay off its massive debts. They sent a force of 1000 men to evict the Indians but were met by 1100 warriors of the Northwestern Confederacy. Casualties for the American force was over 97%, about 25% of the entire US Army. Native casualties were about 5%, or 61 casualties in all. It was the worst defeat ever suffered by the US at the hands of Native Americans." ~ Ranger176
An Important Era
"The period between 1790 and 1860." ~ Washpedantic
"Agreed, this period is where a lot of our political and societal norms were established. I had no idea now critical decisions made then impacted the nation. Not to mention the half dozen or so times the nation almost imploded. Heirs of the Founders by H.W. Brands is a great book on the subject." ~ Gregnif
This Little Piggy...
"The Pig War." ~ Ok_Butterscotch1549
"It ended in like around 1860 when the British and US presented their case to the German Empire." ~ JesusHacked
"MyAccountAmerica and Britain asked the German Empire who the islands belonged to, and Germany said America so now they belong to America." ~ NoWorries124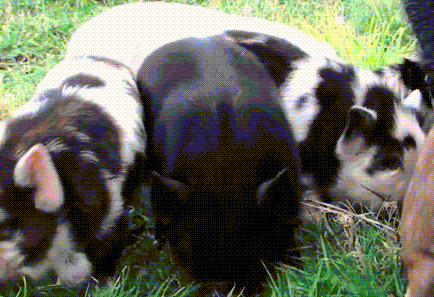 Giphy
Fascinating.
I remember none of this.
Except maybe the pig war thing.
Though I may be confusing stories.
Devious Plans
"The story of the Cherokees! The U.S. took Cherokee land through essentially rigged treaties, disobeying the Constitution in the process. Note there were many people opposed to this taking of land, but still many more who promoted it." ~ The--Morning--Star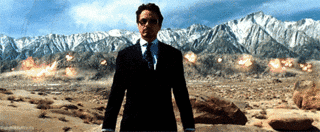 Giphy
Aloha
"That Hawaii was a recognized sovereign country, the Queen having been received by Queen Victoria of England in 1887. In support of the Dole Corporation and other businessmen, a contingent of US Marines staged a coup and overthrew the Hawaiian government. Queen Liliuokalani submitted peacefully, expecting the US President wouldn't stand for such imperialist behavior. Grover Cleveland did nothing, and his successor annexed Hawaii in 1898." ~ bdbr
"ORGANIZE!!"
"The Battle of Blair Mountain. Strikers and labor organizers in the coal mining industry were attacked by lawmen and strike breakers and eventually the West Virginia National Guard was ordered in to break the strike. This is the story I mention when people say we don't need unions. Real people gave their lives for the right to organize." ~ abe_the_babe_
These Low Effort Jobs Have Surprisingly High Salaries | George Takei's Oh Myyy
Have you ever worked one of those jobs that paid you to kinda sit there? If you have, you know the joy that comes with watching the entirety of Breaking Bad ...
Welcome Everyone
"Scottish, Irish, Welsh, and English indentured servitude in the mid 1700s while US was still the colonies and then early 1900s when there was a lot of immigration from Ireland and Italy through Ellis Island. Still don't understand how people were so mean to them back then when a lot of the citizens at the time were descendants of immigrants. Guess that still stands today." ~ tgmarie137
It All Repeats
"Before the Civil War where northern congressmen were often subject to emotional abuse, death threats, duels and assassinations so that they would not legally question slavery." ~ Vidhara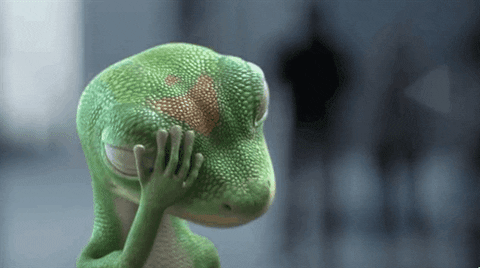 Giphy
"Here's an over view. It's public record that he took out ads in newspapers calling for bohemians, occultists, and free thinkers to come party at his house. He also left behind detailed journals pertaining to his magical rituals. I also left out that Hubbard essentially ruined his life, stealing his money, his girlfriend, and ruining his already dubious reputation. Parsons died under odd circumstances involving nitroglycerin." ~ CityofCandles
In Philly...
"In 1985 the Philly Police Dept. dropped a bomb on a residential neighborhood murdering 11 American civilians who lived there. Sixty one homes were destroyed. The fire department let it burn. Google the "MOVE bombing." ~ butchstache
CRUEL
"Sharecropping, Carpetbagging...this was a willfully CRUEL time that KEPT African-Americans disenfranchised that NO ONE mentions. In some ways (very few, I'll stress because slavery was obviously horrific) it was WORSE than slavery because during this time, the landowners had no real incentive to keep their indentured 'sharecropper' workers healthy or alive- when they died, they were just replaced and were effectively 'enslaved' by debt."
"THAT'S when people discovered that invisible chains were cheaper that iron ones. This was also the time of the 'robber barons' like Carnegie who ran RAMPANT expanding their wealth pretty much in the same proportion that billionaires are doing today during the Pandemic." ~ PhoenixNamor
Killer...
"That Christopher Columbus was an idiotic mass murderer who thought the world was pear shaped and did nothing but go from island to island slaughtering the native inhabitants." ~ urukslayer13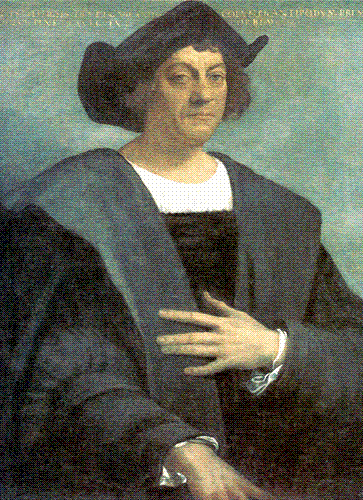 spanish day GIF
Giphy
Red Dead
"Coal Wars. Series of conflicts between miners and the corporations that owned the mines in Appalachia and some in Colorado culminating in 1921. Miners wanted things like safety regulations, a union, and to be paid with US currency so the coal companies hired essentially a small army ran by Baldwin-Felt. Think the Pinkertons from Red Dead. Instead of giving up the miners armed themselves and made fortified locations in the mountains and armed conflict started."
"Ended when the coal companies asked the government for help so the US army started bombing the miners and the towns the miners families lived in. Also just throwing in that the miners didn't fortify the towns just the army making a point I guess." ~ WeavBOS
Must Know
"Tulsa massacre. I never learned about it until I was in my late 20s. Such a huge and disgusting part of our history and it is almost never taught." ~ GonnAvomit
"This one I think has finally become common knowledge, at least on Reddit, since they made a show about it and it always comes up in these topics. AP history taught it to me in HS but all my friends in the general history classes never learned it." ~ uss_salmon
"Seven Years War"
"The french and Indian war. What even is that?" ~ NoAlternative2913
"A smaller part of the larger 'Seven Years War' which was a global war between Britain and France. The 'French and Indian War' was the British and French using their North American colonies, with both sides also drawing help from various Native American tribes. It was basically a huge, costly war over territory." ~ azizinator25
Forgotten
"Almost all of USA history is forgotten. Burning down stamp distributors houses in a form of violent protest, Whiskey Rebellions, Barbary Coast Wars, that time we thought we could sit out the Napoleonic Wars until the British started snatching up our sailors and the Canadians burned down the White House."
"When we fought Mexico, when we fought Spain, that time William Walker tried to conquer Nicaragua with an army of mercenaries and got his ass thumped after a month or so." ~ Poorly-Drawn-Beagle
Genocide
"The genocide of Native Americans followed by all the interventions in Central and South America for the sake of corporations. America's border/illegal immigration problems were created by those interventions and propping up right wing dictators." ~ Viker2000
'Let me tell you a story…'
"I highly recommend listening to History That Doesn't Suck. It is a podcast by Professor Greg Jackson. He is a professor at a university in Utah and does a phenomenal job of delivering a well researched, accurate telling of American history in the form of stories. His catch phrase at the beginning of every episode is 'Let me tell you a story…' He does a good job of keeping it fair and balanced. Lots of focus on the nuances of controversial figures." ~ wtn06
We have so much to relearn.
And unlearn and learn again.
We need to get studying.
Let's not keep repeating mistakes.
Want to "know" more?
Sign up for the Knowable newsletter here.

Never miss another big, odd, funny or heartbreaking moment again.
Keep reading...
Show less
Life is moving on and some parts of the world are just getting the message, or are trying to ignore it.
Certain industries and careers are falling off as life goes on, thanks to technology, somethings become obsolete.
Let's discuss...
Redditor urklegrue3 wanted to discuss the breeds of labor that are falling away, by asking:
"What's a dying industry that no one realizes?"
So much has changed over the years.
We have to roll with it.
Does anyone remember the Cabbage Patch Kids?
They were a whole mega industry. Dead.
Just saying...
Inked Out
"Printers. Which is weird to say as I'm a printer repair tech. But yeah they are slowly dying out. My company has started diversifying into other areas because we literally had a drop of like 60% last year." ~ dreamnightmare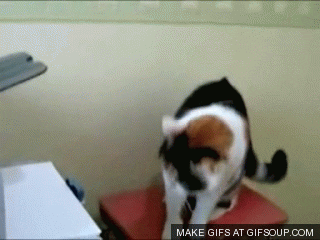 Giphy
Teenage Dreams
"The teen magazine industry. I used to read them and they were so many, but now they're just gone. They're either online or non-existent. I really think that due to the Internet and social media, the purpose of those magazines is obsolete., to say the least." ~ lilasketching
"I used to have subscriptions to so many of the teen magazines…CosmoGirl, Seventeen, YM, Teen Vogue…now I can barely focus on magazines. It all seems so trite." ~ degrassipurist
The Arcade
"Also one no one thinks of is arcade game technician. There are already very few of these around and it's a dying breed. I know a few and they are older and ready to retire and there really aren't any that are young, if there are some that are young, we are talking very few and far between."
T"his was a very common job in the 1980's when arcades were booming. Someone had to keep the machines running. It's also very difficult to become an arcade game technician, you can't exactly go to school for it, there is probably only one traveling school in the USA that teaches this sort of thing."
"And even now it's more like being a casino slot machine technician. If you want to learn old school arcade game repair techniques you have to find someone who is older who is willing to teach you, and that will be very difficult." ~ SaraAB87
Death Becomes Us
Cemeteries. I think it is up to about 70% cremation and hardly anyone buys plots anymore. It really is a dying industry." ~ Afraid_Opportunity40
"I wont say cemeteries are dying since someone still needs to maintain these places, they're just not expanding, worked at a cemetery for a couple years as a side job and we had loads of burials in that time but only a handful were in new plots. As you said most people choose cremations nowadays but they still bury the ashes in an urn for the most part."
"They tend to just put them in the family plot on top of grandma and grandpa so no need for any new land. The cemetery I worked at had like 2 acres mapped out for future expansion but at the rate we were going with selling those plots it'll take them 1000 years to fill it up."
"I for one am not at all upset with this because let me tell you full burials are a pain in the ass. Most people probably don't think about it but digging a grave is pretty much everything they tell you not to do when digging a hole. A 6 foot hole straight down with straight edges is extremely unstable so you're constantly battling cave ins and often times have to jam some kind of shoring in there."
"Then you'd better hope the funeral home talked the family into buying a concrete grave liner or vault, otherwise when you bury the casket it'll eventually break and cave in on itself again and you'll have to go back and fix it cause you'll have a sinkhole. A cremation burial is just a 2'x2' hole dug with a shovel, takes up less space and is so much easier on the cemetery staff." ~ kg1206
The Strangest 'Wrong Number' Stories | George Takei's Oh Myyy
Before we all had caller ID, wrong numbers phone calls were commonplace. But now that almost everyone screens their calls, it's wrong number texts that have ...
Shine On
"These shoe-shining stores in NYC, can't understand how they afford the rent." ~ infomaticaddict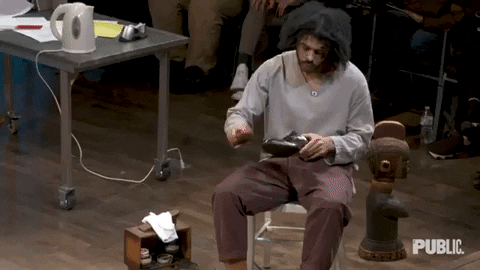 Giphy
Those shoe shine people work hard.
I wonder about how they make it work.
Who stops for a shoe shine anymore?
pass the test...
"Standardized tests companies. There are many of them because they used to send out 10's of thousands of paper copy tests. School districts are leaning more towards online testing, meaning one company can cover 100's of thousands of people." ~ PM_ME_UR_PAYROLL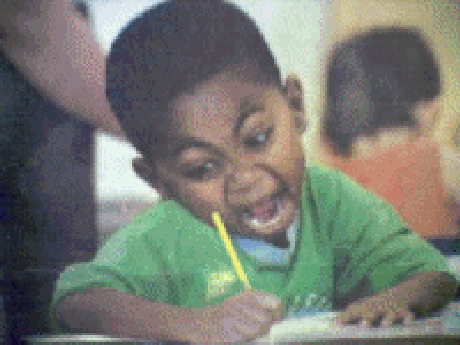 Giphy
Lost Balance
"Driveshaft repair/balancing. The one repair man we had in the city closed his doors because he had a HIGH demand but no one else works there and no one has the patience it takes to learn it and do it. He got tired of his customers not being patient enough to sit on his wait list." ~ ThisonetimeinNewYork
Into the Woods
"Forestry. Last I heard in the US the average age of a Forester was over 50+." ~ TeamCam8
"It sucks because I really wanted to get a degree in ecology and work at a national park, but when I researched the wages and looked into how many permanent jobs were available, the math just didn't add up for me. I'd owe too much in student loans, and I would have to move constantly because all of the work was seasonal. It's very unfortunate." ~ _AquaFractalyne_
Show me the light...
"How can Lamp Shade stores pay the rent?!?" ~ BigBl3uu
"My family friend just retired and closed her lampshade shop. Sure she sold individual lampshades and did repairs on lamp shades, and could even custom make lampshades, but their bread and butter was hotels, office buildings, interior design agencies, etc." ~ PDXgoodgirl
In Death
"I think the funeral business has priced themselves out of the market for the traditional embalming and burial that costs five figures. I know some conservative, religious family members that opted for cremation just because of the cost." ~ p38-lightning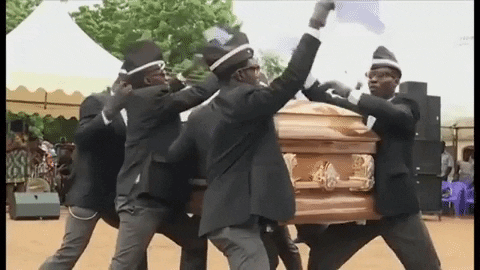 Giphy
Funerals are a mess. And burials even messier.
It feels like cremation is becoming the way to go.
Life is moving forward. Industries evolve, as must we.
Want to "know" more?
Sign up for the Knowable newsletter here.

Never miss another big, odd, funny or heartbreaking moment again.
Keep reading...
Show less