History is all a fabrication. That is a sad truth that we seem to be learning more about day by day.
We have been manipulated by those in power and historians. So much of history has been about the narrative of the time.
And Lord only knows if there is any way to fix the mess. There are some secrets only witnesses can attest to, and those facts are in a grave.
Truth is basically a farce at this point, at least that's what it feels like. I know I can't be alone in this thought.
Redditor u/Onitsukaryu wanted to dissect and discuss the power points of life's background that are not as solid as some believe by asking:
What widely believed historical "fact" is actually totally false?
There are sides to every story. That is an important life mantra. I just never thought it could also apply to the historical facts that were suppose to be concrete. I mean we have built society and cultural norms on lies. That's unfortunate...
Helmet Fashion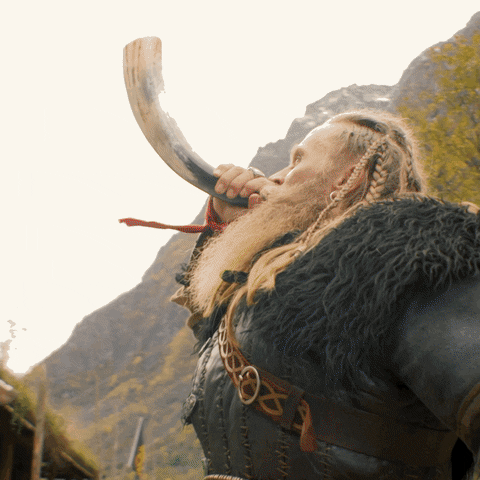 Thor Vikings GIF by THE BEARD STRUGGLE
Giphy
"There has never been a viking helmet found that had a horn attached to it."
"There are several horned helmets In the Danish National Museum, but they are from the bronze age and very obviously ceremonial."
the big circle
"For most of recorded history people knew the earth was spherical."
"Yep, the ancient Greeks already proved this long ago. Also, the reason nobody initially wanted to fund Columbus is not because they thought earth was flat but because for all they knew it would be a very long voyage across a huge sea which was super risky and costly."
Fiddle Me This
"Nero played the fiddle, the fiddle wasn't even around while he was alive."
"There are also reports that while Rome was burning Nero ran into burning buildings to save people. One man even offered to pay him because he was covered in soot and unrecognizable as the emperor."
"It's believed that after the fires had died down one of his aids told him to make a song to uplift the populist. Someone over heard him playing the lute (more than likely) and singing about the fire and misunderstood what he was doing."
Phonies
"Cleopatra was actually not am Egyptian and belonged to the Ptolemaic dynasty, a family of Greek origin that ruled Egypt after Alexander the Great. Her family actually refused to speak Egyptian, and she was the first to learn the language."
"A lot of the Pharoahs were not of Egyptian ancestry. Ancient Egypt got taken over a couple of times. I think at one stage there was probably even a red headed Pharaoh."
Friends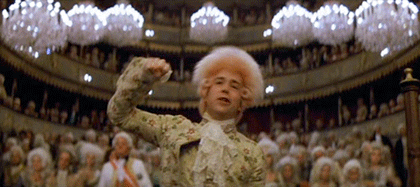 Tom Hulce Amadeus GIF
Giphy
"Salieri and Mozart got along quite well. All the available evidence suggests that Salieri was very supportive of Mozart's music."
"Furthermore, he didn't promise his chastity to God... or if he did he didn't follow through because he got married and had kids. Furthermore he didn't need to manipulate the emperor because he was one of the richest composers in the world, whereas Mozart was broke for most of his adult life. Amadeus is a great film, but it's more fiction than fact."
I'm going to continue to believe Amadeus and Salieri had drama. The play is too good to go and fiddle with that narrative now. Also, I'm glad to know everyone isn't as dumb as we thought. The Earth is round, science prevailed early.
It's all Gross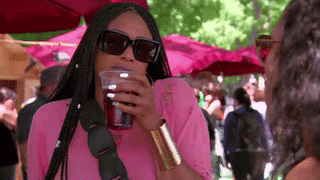 Basketball Wives Ugh GIF by VH1
Giphy
"Catherine The Great didn't have sex with horses. That was some dude in Enumclaw, WA."
- jdward01
The Seat
"That Rosa Parks was sitting in the white section of the bus during the encounter that made her famous. She was actually sitting in the front of the coloured section (where black people were expected to sit) but refused to give her seat to a white man (which is what was expected of black people at the time)."
Witches
"That witches were burned during the Salem Witch Trials."
"The Salem witch trials were a series of hearings and prosecutions of people accused of witchcraft in colonial Massachusetts between February 1692 and May 1693. More than two hundred people were accused. Thirty were found guilty, nineteen of whom were executed by hanging." Thanks Wikipedia."
Birth Places
"Hitler was born in Austria. We actually don't even know exactly where he was from as his dad had confusing origins. Marie Antoinette was Austrian as well. Napoleon was French by citizenship but Italian blooded. Stalin was Georgian and didn't even speak Russian until he was an adult."
Fire Non-Starter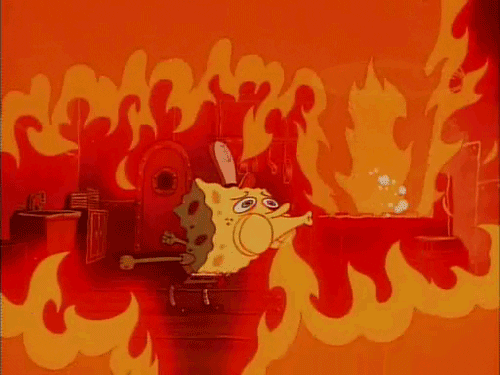 Scared On Fire GIF by SpongeBob SquarePants
Giphy
"Mrs O'learys cow didn't start the great Chicago fire. A newspaper guy made the story up because it sounded good."
- bljbmnp
Well now I don't even know if the sky is actually blue or just an illusion. The farce is strong in those "history" books we keep reading and peddling. Oh all the things we'll never know.
Want to "know" more? Never miss another big, odd, funny, or heartbreaking moment again. Sign up for the Knowable newsletter here.

Keep reading...
Show less
Everybody loves to hate a villain.
Usually, we think of villains in relation to novels, television shows, comic books, and movies. But history books and popular culture have a knack for drawing lines between good and evil too.
But, as we know, history is full of bias and injected with human emotion. Subtle exaggerations or scapegoating ploys add on to one another over years and years.
And eventually, even good people can be labeled as the scourges of our past.
Redditor blackwraythbutimpink asked:
"Who is seen as a 'bad guy' in history but was actually ok?"
Keep reading...
Show less
It's often said that first impressions are everything. When we all come face to face for the very first time, what one can gleam says all we'll ever need to know about another's intentions. But in actuality first impressions can be tricky. There is a lot to learn about a person over time. And when eyes are first locked, we're strangers, and you never know what is happening in a stranger's life. Food for thought, or, first impressions are spot on.
Redditor
u/sideacc64642
wanted marrieds out there to share some love details about their beginnings by asking...
Married people of reddit, what was your first impression of your spouse?
How much can really be told when eyes meet from across a room? That is the question. I will say that I've been pretty spot on from what I was able to immediately deduce from my past paramours. Most of them were who I thought they would be, and, for the most part, that was a good thing, until it wasn't. Let's see who can relate...
Ouch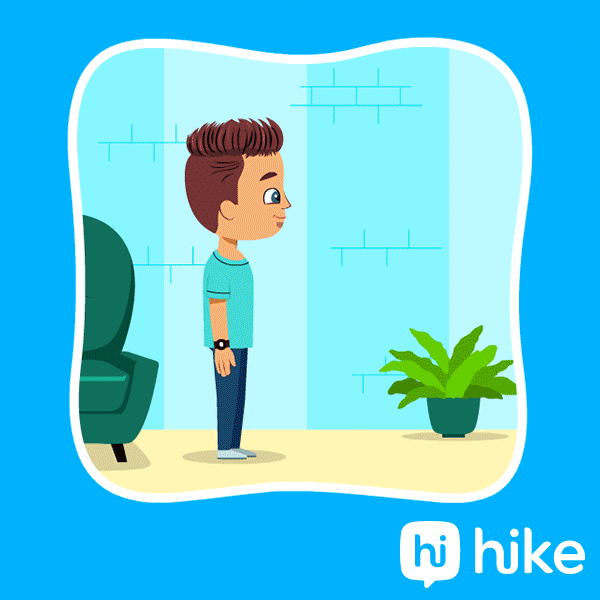 Romance Love GIF by Hike Sticker Chat
Giphy
"I just know this guy is going to be a GIANT pain in the butt."
We were coworkers. I was right.
Say Cheese
We found each other on Tindr (yes, I'm aware we were using it wrong). I ran into him on the way to the restaurant we were supposed to meet at and the first thing I thought was "Wow, he looks so much better than his profile pics. Thank God he can't use a camera well or else he'd probably be snatched up already".
Hooked
"Wow, that guy is cute and quiet. He's so mysterious! I have to talk to him!". My husband and I met working in a bookstore. I asked him if he ever talked, he looked me in the eye, nodded, then walked away. I was hooked! We had lunch at the same time about a week later, so I asked him if he wanted to get lunch together. We started talking about elementary school and discovered we went to school together from 3rd grade until sophomore year in high school, although we didn't know each other. It's a small world!
The Eyes have It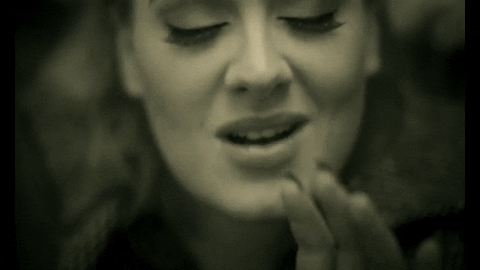 GIF by Vulture.com
Giphy
She has beautiful eyes and she was so pretty (still very much so).
I was so nervous, I went to bathroom and gave myself double finger guns and said don't screw this up. Still married 5 years!
Edit: thank you for the award!! Also, we met on tinder and yes she looked like her picture.
That Guy
"Oh hey, It's that guy I met in the cafeteria. He seems smart. I'll sit by him so I can cheat on tests." We started to become good friends so I felt guilty and ended up telling him. From then on out, he made sure to not flip to the next page or turn his test in until I was done copying. :,)
It was a required health class & not at all relevant to our majors. I had a hard time with those tests for whatever reason and he aced them with no effort... So he didn't mind.
I drew him funny pictures and comics as thanks and we hit it off from there. :)
Now see there, love does still exist in this cruel, cold, mad world. Not only must we open our eyes, but also our hearts and minds. (I should write for a lesser version of Hallmark. No?) If only we were aware of the impressions we're making ourselves. I also forget, people are watching.
"Hairy" Situation
The very first impression was pleasantly surprised.
For context, it was my first day at my first (student) job, and my boss was showing me around and introducing me to everyone by going to all office rooms, one after the other.
My now-husband was in the very last room, and I was "warned" that that team was a bit "special", mainly because of their very direct and sometimes weird/harsh sense of humor. What surprised me was his hair color, as my now husband was the only one in this department of ~50 people with brightly colored hair.
So while I didn't get to talk to him much that day, I remembered him for his hair color alone. It took us a few more weeks getting into contact and to eventually start dating, last weekend was our ten year anniversary (and third wedding anniversary), and he still rocks his brightly colored hair.
Not so Scary
I thought he was an ex-convict. He's super muscular, tattoos covering every inch of his body; all around just a very threatening looking guy. He came up to me and told me "I think you're adorable. Can I have your number?" I was petrified because I have never dated or attracted anyone of this type. But he charmed me. Turns out he's a huge softy with a goofy personality. He cracks up at the smallest things, he loves sweets like a little kid, getting tucked in at night and is scared of the dark. I love him to bits!
A Lasting Impression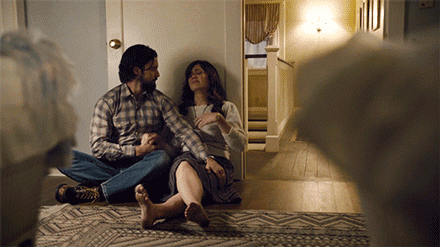 mandy moore love GIF by This Is Us
Giphy
"OMG she's beautiful when she's annoyed" Good for me, cause I annoy her a lot. 9 years in and I can't imagine annoying anyone else.
Coming Back
I was a bartender and he was one of the first to get a drink from me that day. So I didn't think much, I was still trying to screw my head on and jump into the shift. He kept coming back tho, not always to get a drink sometimes just to stand near my bar while I made drinks. His friend brought him there for his birthday, yet he spent most of his time with me. Once I noticed him, I thought he was a lovable dork. I needed to a have a conversation with him where I could be myself and not in working mode.
Same Mindset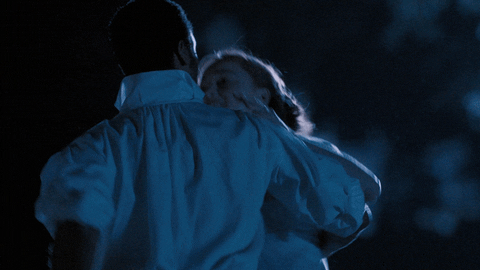 Lovers Kiss GIF by NETFLIX
Giphy
I thought he was so cool. We had talked online for a few days but it wasn't until I saw him walking towards me when we met for our first date that I realized he was way out of my league. Luckily he thought the same thing about me.
So from now I''m going to enter every room with my eyes forward and bulging. I want to put forth a grounded presence and also I want to survey for connection. Hopefully I can add to this thread years from now after an anniversary. In a good way.,
Want to "know" more? Never miss another big, odd, funny, or heartbreaking moment again. Sign up for the Knowable newsletter here.

Keep reading...
Show less
With a few thousand years of existence under our belts, human beings have endured plenty of crazy stuff by now. Truly, we've had the good, the bad, and the ugly.
Today, we talk about the ugly.
We're all familiar with the big wars, despots, and ideological movements throughout our time. Wikipedia power users may even have some military history or archaeological know-how under their belts.
But a recent Reddit thread gathered people to share some very niche events and incidents from a time.
The kicker? People were prompted to share the most devastating, often unmentioned moments of our time. Strap in for a close look at us at our worst.
Barfy_Bag asked, "Historians of Reddit, what's a devastating event that no one talks about?"
The worst thing? There are probably countless examples out there that weren't even mentioned in this list. Perhaps you even know a few.
Want to "know" more? Never miss another big, odd, funny, or heartbreaking moment again. Sign up for the Knowable newsletter here.
Keep reading...
Show less
What our history teachers tell us isn't always accurate. For example, I remember being told that Henry VIII executed all of his wives. Now, I've seen Six the Musical and know better, and while that show SLAPS, it's sad when I learn more from Broadway musicals than I did in history class. Looking at you, Hamilton.
Whether by pop culture, the media, or just our own research, sometimes we learn that our school curriculum was kind of BS. Here are some tales from history class.
U/info_cellar asked: What did you learn about history that turned out to be a complete lie?

​Let's start out with some more weird ones, shall we?
That was a good Simpsons episode.
That Edison was a brilliant inventor.
Edison was a cheat, a thief and a con and TESLA DESERVES JUSTICE.
And took credit for Homer Simpson's automated hammer.
Australia is wack, man.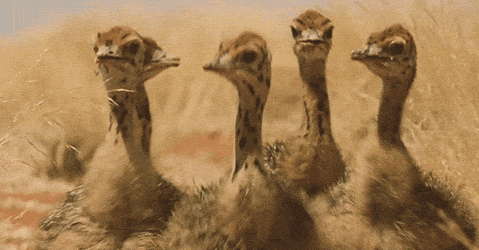 emus GIF
Giphy
The Great Emu War wasn't the only war that Australia lost to the Emus.
They also lost the Second Great Emu War.
​Ok, now that we got our token ​Simpsons ​reference out of the way, let's get angry.
That does get played down a lot.
That "The Japanese mistreatment of POWs was exaggerated, what it is that they fed them the same ration their own soldiers got and that was not an adequate diet for the larger Americans."
I had a teacher in highschool who actually said that! Tell that to the guys who somehow survived captivity by the Japanese! The guys marched for hours in sweltering heat and marched right past wells that they were forbidden to drink from and were beheaded on the spot if they drank from them anyway.
BTW, they did not feed the POWs the same ration their own men got, not even close!
Sooo many kids were misinformed.
That Christopher Columbus discovered America. How the hell do you "discover" a place that already has over six million people living there?
I'm not sure if the lie about Columbus "discovering" America is worse or is it the sanitization of Columbus' monstrosity. We start our children out with these lies and complete fabrications around the first Thanksgiving and Columbus and it makes it easier for them to fall for lies about slavery, American empire, the purpose behind wars, ongoing racial issues, etc..
My teachers definitely said this.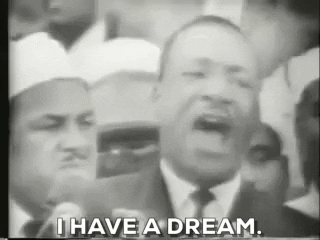 Martin Luther King Jr Mlk GIF by Identity
Giphy
That Martin Luther King ended racism in America.
"Once upon a time white people were awful to black people for hundreds of years, and then one day MLK gave his 'I Have a Dream' speech and was shot, and then there was no more racism.
Nope.
The freed slaves in America were given 40 acres of land and a mule. No, they did not. But it's still talked about as if it happened...
Those were white freed slaves in states with a charter. Virginia and Pennsylvania are two of them. The slaves were transported criminals and indentured servants who were sold to colonists for a fixed period of time. When that time was up they were granted "40 acres and a mule".

That charter did not extend to black slaves.
No, we definitely existed.
LGBT+ people are a new thing and didn't exist in history. (they absolutely did exist, but homophobic/transphobic historians do all in their power to cover it up).
I remember watching a documentary on Pompeii. If I remember correctly, the queen had these bath house things where massive bisexual orgies would take place.
"Homosexuality is a modern 'issue'". Tell that to a kinky queen who lived almost 2,000 years ago.
​A lot of these cases, however, are just plain misinformed.
You mean Hamilton lied to me?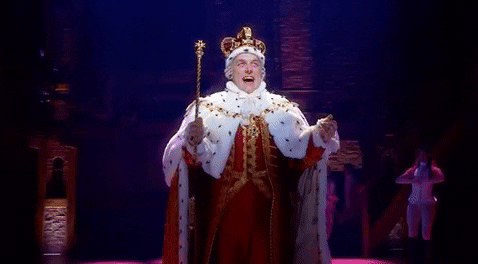 King George Broadway GIF by Hamilton: An American Musical
Giphy
This is a fact that a lot of us Americans like to deny, King George didn't tax us just to be an a**hole. We technically were at least one of the reasons the French and Indian war and by extension at least part of the 7 years war happened. King George put taxes on us because he wanted the people who caused the war to pay their debts.
Also George Washington's army was not completely made up of white people, native americans and free black men were a part of the army too and the guy who turned George Washington's ragtag group into an effective fighting force was a gay man. Also only 1/3rd of the colonists actually wanted independence, the rest were either loyalists or didn't care. Also we would not have won the war without help from the French and the Spanish.
Very similar to recent events.
Ronald Reagan.
Although I consider myself a liberal I actually grew up in a conservative family and I was taught growing up that Reagan was one of the greatest presidents America ever had. As I grew older and did more research on him I came to realize how destructive his policies were and how much damage he did to liberal ideology. He pushed the Republicans to the far right and the Democrats pushed themselves further right as a result.
He also had the most corrupt administration in US History. 138 people were either indicted, convicted or had to resign due to involvement in one of the many scandals his administration had. That's right his administration was more corrupt than the GW Bush or Trump administration.
All notable tidbits.
Native people couldn't build boats, and the underestimation of the trade network between them. If they were just like us who says that they couldn't do those things? Polynesian artifacts have been found in California.
And this isn't a lie but there was a Chinese voyage that basically described the coast of California and the local flora and fauna. There's also those Japsnese people that sailed to South America after a volcano erupted, seriously, there's genetic evidence.
And speaking of Asian people, Asians were present in the west when it was a Mexican territory. There was a Filipino presence as well. They all just didn't show up when we needed people to build the railroad.
There is, or there was, I don't know if they're still there, a noticable Jewish population in Charleston. The oldest synagogue in America is there I think. I don't know why they chose Charleston though, but hey.
​It's amazing how much actual history is neglected in history class.
Not how that works.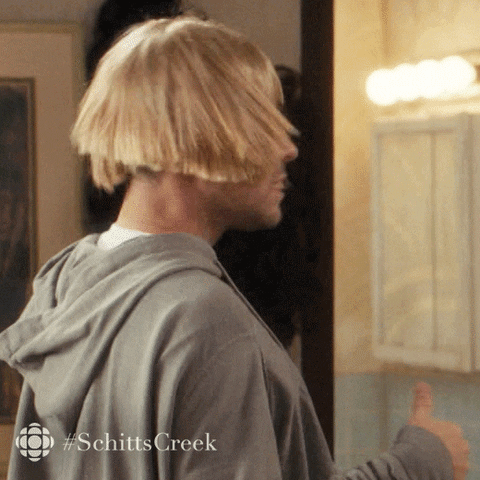 Oh My God Omg GIF by CBC
Giphy
That lack of sunlight is why humans in Europe developed white skin, blonde hair and blue eyes.
One, all those things developed at different time periods for different reasons
Two, sunlight or lack thereof had nothing to do with skins turning white. Europeans were still mostly black / dark skinned in 10,000 B.C....this is after they had already been living in Europe and its lower sunlight levels for 35,000 years.
Interesting.
That the parties in the USA switched.
People portray it as the Republicans becoming evil and the Democrats becoming the good guys, but it was more of a relative switch. The Republican positions basically stayed consistent in absolute terms and the Democrats finally got over the Civil War and went really far to leave their past behind. It's an unpopular opinion, but just look at the platforms now vs. today. Some examples:
Republicans back then: free trade, small government, and cut taxes (Coolidge), segregation is bad, women and minorities should vote, buy American (Mckinley's protectionist tariffs), National Parks & strong military (Teddy Roosevelt). Those are all still pillars of the Republican party today.

Democrats back then: segregation is good, states rights from federal power, and the KKK. Compared to the nowadays Democratic party that favors a bigger federal government over state powers, seeks out voter suppression like a hawk, and is largely supported by minorities.
I'm no Republican, but you'd have to be trying not to notice that one party was more consistent while the other just changed a lot from it's awful past. This isn't to mention issues that both parties moved on like prohibition and gay marriage, for example.
Yikes.
Not sure if this counts because I already knew the correct version of history when she tried it, but my 10th grade world history teacher gave a long winded presentation about how the Germans bombed Pearl Harbor.
It was about how no matter what it looked like, it was actually the Germans who were 100% to blame for the tragedy. It was a confusing week for my entire graduating class.
Regrettably a few of them weren't quite as capable of agency as others and took her misgivings for facts and the rest is small mid-west town history.
Ummm who is teaching this?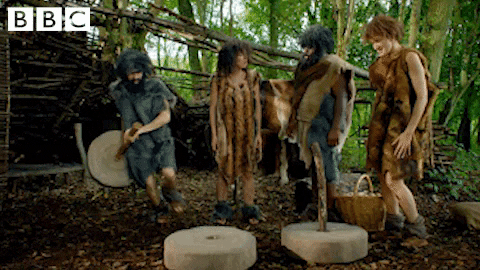 horrible histories gym GIF by CBBC
Giphy
Cavemen had to fight dinosaurs.
I was 10 when I found out dinosaurs were long gone when the cavemen arrived.
Well, I hope you all learned something today. And hopefully in the future we won't get all of our historical facts from Hamilton.
Goes to show that a lot of school curriculums are really misguided, and hopefully with future generations of teachers, that will be fixed.