During a recent taping of LIVE With Kelly and Ryan, Co-Host Ryan Seacrest showed some seriously admirable dedication when he took a nose dive off his (very tall) chair.

He was trying to catch a large balloon at the time.
The man is a consummate professional.
---
For anybody that hasn't seen the show, each episode features a short trivia game show portion where travel trips are given away as prizes to a lucky caller from somewhere across the U.S.
Before the person's gets on the phone and takes the question, there's a whole lot of hoopla.
Think confetti, costumed dancers.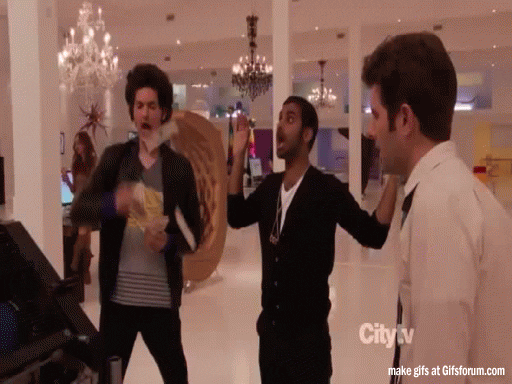 Giphy
On this particular occasion, hoopla meant gigantic New Year's Eve themed balloons. It's those balloons we have to thank for this wonderful Seacrest moment.

Behold, friends.
Cue the meme response to the plight of celebrities.
Aaaand this is why we have Live TV folks.
Good news is that Seacrest seems to be unscathed and clearly supported by co-stars and producers alike.
He even had some more fun shortly after his initial post.
It's important to note that if this were still the Live! With Regis and Kelly years, it could have been Regis Philbin in that chair, reaching for a balloon, flying to the ground.

Here's to a healthy Reege!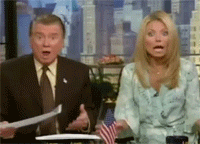 Giphy