Nothing is ever what it seems. Life is pretty much always going to throw you a curveball or a surprise. Which is fine, the unexpected can be fun, but It would be nice if the things we were really looking forward to turned out to be fabulous and beyond our hopes and dreams, and not a dismal failure and disaster. There is so much build up and anticipation for what we believe is going to be a success or a good time; so it's that much more disheartening when the result just makes you cry.
Redditor
u/cttonbrze
wanted to know about the things people thought were going to give them glee but left them with the opposite feeling by asking....
What did you think was going to be amazing but turned out to be horrible?
---
On the palette...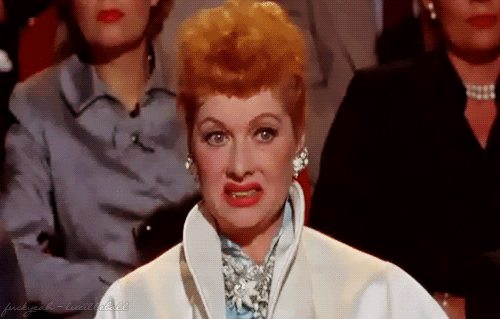 Giphy
Tasting vanilla extract on its own. immortal_cupcake
I relearn this every few years because even though I know it is terrible it just smells so good so I have to try to again. NebulaMammal
with benefits....
Friends with benefits situation. I fell in love, she did not, now we're nothing and it will stay that way forever. NagyonMeleg
Human sexuality is weird. People aren't all wired the same way. Some practices seem great in theory, but the reality is much more complicated. Group sex, FWB, hate sex, one nighters... it's not all for everyone and finding out what you can and can't handle can be a terribly painful experience. BigOldCar
Location. Location.
Relocating from Ireland to Beijing on my own. Was more excited than I ever was before at the prospect of moving to and exploring Asia for a while.
It got extremely lonely extremely quickly, and there were issues going on at home that made me feel helpless being on the other side of the world.
I didn't last very long. david_of_rivia
Unholy....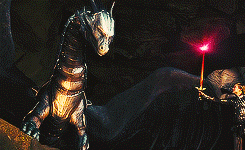 Giphy
The Eragon movie. The_Power_of_E
Unholy trinity of movies which thankfully never happened. Eragon, The Last Airbender and Percy Jackson. FinitoHere
All Together Now. 
Traveling with people you're only alright with. It's like the perfect storm for every single problematic/annoying trait they have. People wandering off from the group, fights/conflicts, whining about plans, acting entitled, etc. We had someone neurotically booking dinner reservations at expensive/bad restaurants because they were trying to make sure we didn't starve or hit a tourist trap. I realized solo/close friends/family travel is all I can tolerate. Misshapenguin
BLEH!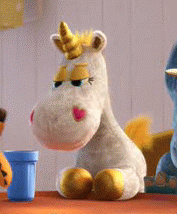 Giphy
The unicorn frappuccino from Starbucks. Tasted like absolute crap. Dabears1289
'get to know you' 
Moving to Hong Kong. All 'get to know you' work events were canceled due to protests. Then Covid hits in January and I've been stuck in my 400 square foot apartment ever since. I have no friends and am bored as HELL!!! Mooseontheloose16
Super sorry to hear that. I used to live in Guangzhou and having HK a short train ride away was the only thing that kept me sane. It was a breath of fresh air from daily China life. Everything thats gone on with HK in the last couple years has broken my heart, as it seems one of my favorite places ever will be irrevocably changed. Tortuga917
Gross.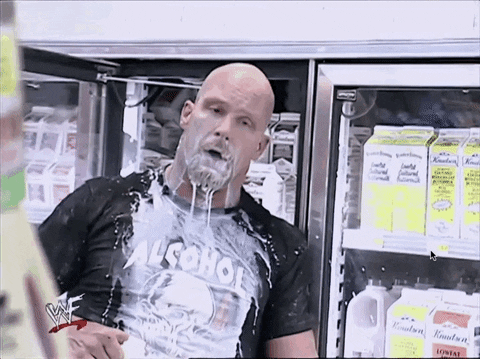 Giphy
When I was little a put milk in a ice cube tray and thought I'd get milk flavored ice cubes but ended up with some gross chunks of dry creamy milk. Master_Of_Pun03
Fancy!
My first professional job. I was just a secretary, but it was for the state, paid well, and I had to wear a suit. Fancy!
Turns out the boss was an office hoarder obsessed with happiness. She spent most of her employee's work hours being a social director. I was having an exceptionally difficult year, failing to have a baby, even though I was seeing a specialist, while my grampa, who raised me, effectively my dad, was dying due to medical neglect.
I wasn't raging or crying at the office, just reserved from being sad, and introspective due to big life grief.
She finally told me if I couldn't come to work with a smile on my face, I should find another job. Believe me, I was trying my hardest to do just that! raisinghellwithtrees
End of Times....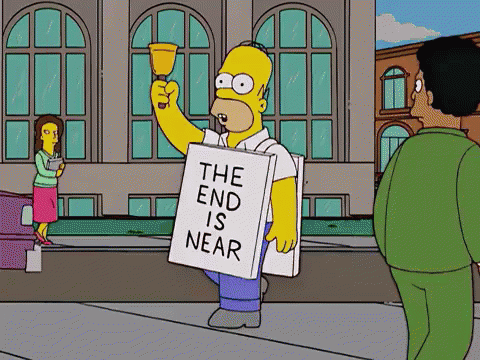 Giphy
2020!!! djvegas
This is some straight genie-level crap interpretation of us wanting it to be the 20's again. Skipped all the fun parts and went straight to all the bars being closed, food shortages, global pandemic and economic collapse. Keithinator89
Do you have something to confess to George? Text "Secrets" or "
" to +1 (310) 299-9390 to talk to him about it.