Musical tastes are subjective, obviously, with lyrics and tones hitting everyone's ears in different ways. What may be a beautiful piece of music to one person might be an annoying jingle to someone else. Still, it's important to expand your tastes outside what you've been listening to since high school and, fortunately, we have the internet to help us with that expansion.

---
Reddit user, u/nerdbird68, wanted to know what lyrical licks to listen to first when they asked:
What is the most beautiful piece of music you have ever heard?
A Voice To Soothe The Heavens
Voice of the Soul by Death
Sweden by C418
Sweetness by Yes - seriously John Anderson's voice is amazing.
They're Called Classics For A Reason
I adore Beethoven's Moonlight Sonata.
If I had to pick only one piece of music to listen to for the rest of my life, this would be it.
Only third movement does it for me, although I hear a lot of people say that the 2nd is most beautiful.
"Moonlight drowns out all but the brightest stars."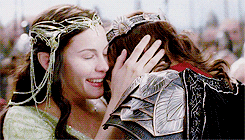 Giphy
The Lord of the Rings soundtrack songs are hauntingly beautiful. Into the West, Passing of the Elves, Evenstar...even Ride of the Rohirrim is beautiful in a majestic way
Horses For Courses
hm. i suppose dance yrself clean is probably the height of music for me
edit: beautiful does not need to imply some elitist high art classical picks from artists i know, he knows, she knows, we all know you don't actually listen to very much. beautiful songs are those masterfully woven together with a powerful sense of journey and progression, and they can be of any genre.
I'm surprised I saw this song on here. It's the perfect song to play at parties, there's not usually anybody who doesn't like it, and the build is rhythmic enough that you don't really notice the growing energy of the music. It guides people to bust a move. 10/10 good song.
Also it's a good song to play when you're sad or nostalgic or just had a good day. 10/10.
In Agnus Dei-oh
Samuel Barber's Angus Dei.
The Adagio for strings is good, but the vocal arrangement is so much better imo
For Everyone But The Cellists
Canon in D always makes me feel at peace. Almost every version I've heard.
Yeah, the hook brings you back.
Her Voice Can Make The Angels Cry
Cosmic Love by Florence and the Machine is beautiful.
So the first song I ever heard from her was Heavy In Your Arms and I was blown away by her voice. It was so strong, so emotional. I asked a friend who I know who was a fan what other songs whe recommended (this was before Spotify) and she told me Cosmic Love. Been in love ever since. Was able to see her play it live in 2018 and cried like a baby. :)
No. Seriously.
Minecraft's original theme song
It's so simple and yet so evocative. Bittersweet. It's like a sunrise and sunset all at once, and it's amazing how it can do so much just repeating the same two measures the entire piece.
Further awesome ambient Minecraft music includes:
Calm 3 (AKA 'Sweden', the more popular of the Calms)
Subwoofer Lullaby, which evokes all sorts of nostalgia, and
C418, the composer, did this all when he was a literal teenager.
Something No One Else Will Ever Hear
A lot of good music has already been posted and I agree that these are wonderful pieces that everyone should have listened to at least once. That being said, the most beautiful piece of music I have ever heard, I will never hear again, sadly.
I had a good friend, lets call him M, who was extremely musically gifted. He was also severely depressed and spend more time in his teens inside of Mental Clinics than outside, in fact I met him when I myself was being treated for depression. We instantly bonded and spent a lot of time together and he is to this day the only person not related to me who I paid a hospital visit to.
Music therapy did wonders for M and on his 21st birthday he got out of the clinic for good. We stayed friends after that and one time I went over to his house he played a few pieces on piano for me. I requested some of the stuff I knew and loved on Piano, Moonlight Sonata for instance, but at the end I asked him to play me something he himself had composed. Just to see if he could not only play well, but write music too.
He called it "Mirror reflecting a mirror" and it was hauntingly beautiful. I don't know nearly enough about music to say how good it actually was, but it was real in a sense that I have never heard someone play music like this before. He poured his soul into it. He later told me that he wrote "Mirror reflecting a mirror" back in therapy and that it was his attempt at communicating what was going on inside him during his depressive episodes.
M died about three years ago in a car accident and, to my knowledge, has never written down this piece anywhere, nor was it ever recorded. That's probably not the answer OP wanted to hear, but I just want to tell this story, so that at least a few people know that M's music existed and was, at least to me, the most beautiful piece of music that ever existed. Thank you.
A Lack Of Drums But No Lack Of Emotional Resonance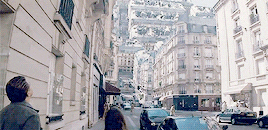 Giphy
Time by Hans Zimmer from Inception
Do you have something to confess to George? Text "Secrets" or "
" to +1 (310) 299-9390 to talk him about it.