Kids start going to school from the age of five, and for the most part, they spend more time at school than at home. Because of that, teachers can become very important figures in the lives of their students.
Some students don't have the best home lives. Some keep it to themselves, but others confide in their teachers.
Curious about various situations, Redditor Delicious_Mastodon83 asked:
"teachers of reddit what is the saddest thing you found out about a student?"
In Need of Parents
"Not a teacher but was a school-based therapist. Had a student (7 -8 y/o) I didn't know knock on my office door and ask if I'd adopt her and "if you have room, my brother too, but if not, that's ok, we can be split up. We're split up now. And I don't take up space. I just need a sleeping bag". Broke my heart."
– secretkpr
Heartbreaking, But Industrious
"My mom taught at a school in a bad neighborhood in Chicago in the mid 90's. There was a second grader that would save his milk and ketchup packers from lunch for his mom so she had something to eat when she got home from work."
– PowerstrokeMe
Big-Hearted Mom
"Not a teacher but a parent with a 9 year old son. Every day I pack extra in my sons lunch because he tells me he has a friend that never has anything to eat. It's winter and my son came home and told me his friend was turning up with shorts and shirt and holes in his shoes. So I sent in a jumper and long pants for him to wear and some slightly used but good condition shoes. I have been up to the school recently and the teacher pulled me aside and thanked me profusely for helping this child. Apparently teachers are not allowed to aid kids they teach here in Australia and they have already reported the issue 3 times to child welfare without results so I was the only one helping this child. The teacher told me before I started sending in more food and clothes, this child would steal others food from their lunches and look through the bins because he was so hungry. They doubt he gets fed at home. So now I make sure to always send an extra lunch and some school clothes/supplies when I can. I can only hope child welfare eventually does something but it breaks my heart."
– spetzie55
Amazing Big Sister
"It was right after winter break and before class started I was just talking with some students and asked if they got anything fun for the holidays. One girl said on no, I don't ever get presents, my mom is a drug addict. But I went out and got some stuff for my little sister so that she can have a real Christmas."
"She just said it so matter-of-fact. She was so used to being the parent to her little sister that she didn't even care about her own childhood. It totally broke my heart."
– tonydanzascaulk
The Importance Of Human Affection
"Second hand story from my mom, elementary teacher for 30ish years. She had a hug or a handshake out the door policy, just some small contact and a proper goodbye, and had this young boy who always picked the hug. She wondered why he always went for it, most kids would go back and forth depending on their mood that day, so she asked him why he was always so excited for the end of day hug? His answer, "It's the only one I ever get.""
– needsawholecroissant
Coming Out The Other Side
"Two teenage boys (16/14) with learning disabilities were on my caseload, they never missed school but often ditched class. They were homeless mid-year after they went home from school to find the locks changed, their Mom had abandoned them for a new boyfriend. She didn't leave an address for them to find her."
"*Edit: both eventually dropped out, however a couple of years later the younger brother came back to visit. He and his brother were both working construction, and his brother had gotten married, had a child, and was living with his wife's family."
"The younger had roommates and was saving for a car. He told me it was a shame I didn't have kids, because I would make a good Dad."
"People often persevere, even with the odds stacked against them."
– Kursch50
True Parentification
"Not me but my daughter is a teacher, she has lots of stories but one that stands out for me is one of her kindergarten kids saying she was tired and her asking why, the little girl explained that she had been up all night with her mums newborn baby. She did this every night, fed her bottles and everything."
– lb47513343
​Luckily, He Was Resilient
"This year I had a 17 year old kid enroll at my school. He was sitting in my math class and I could tell he was struggling. After class I took some extra time to go over a concept with him. I asked him to read the question to me, and he sat there silently. He then looked at me and said "I'm not going to lie to you, I cannot read. I have no idea how to say these words""
"Turned out at age 17 he was illiterate and had been kept out of school by his very religious, controlling parents. Over the past few months he has worked very hard! Now he can finally read at an 8th grade level and he is STILL improving!!"
– User Deleted
A Heroic Teacher
"I worked in an inner city charter school. One of my students (`M10) had a sib (M8) in a lower grade. The mom was there every day in the beginning of the year encouraging them, helping them and generally being very supportive... until a CPS agent spoke to me asking about her behavior. After CPS left things went downhill. The boys showed up late to class even though they lived a half block away from school. When in school both boys were tired from sleeping in the car while their mom "went fishing". She also had two very young girls which she dragged around making the boys take care of them. One day the boys didn't show up and their teacher walked over to the house to find the mom had loaded up the fridge, paid the rent for the month and abandoned them. The teacher (a candidate for sainthood btw) took them in, adopted them and grew them up to be great men."
– mopedarmy
This is really heartbreaking stuff! Luckily, teachers aren't just another adult in your life; they can be your saving grace as well.
Want to "know" more?

Sign up for the Knowable newsletter here.

Never miss another big, odd, funny or heartbreaking moment again.
Keep reading...
Show less
Thanks to shows like 'Glee' and 'Boston Public' we know that schools can be a hotbed of salacious drama.
The amount of teachers being arrested for being in love with students is staggering.
Kids are violent and cooking meth in class.
It's a miracle one makes it out in one piece.
So let's share some stories.
Redditor Born-Dimension6705 wanted to hear all the tea and crazy about everyone's days as a student.
What went down?
They asked:
"What was the worst scandal of your school?"
I think my school was pretty scandal free.
So tell me some sordid nonsense.
WHAAATTT!!!
"High school teacher slept with a student who was also her daughter's boyfriend."
grieserl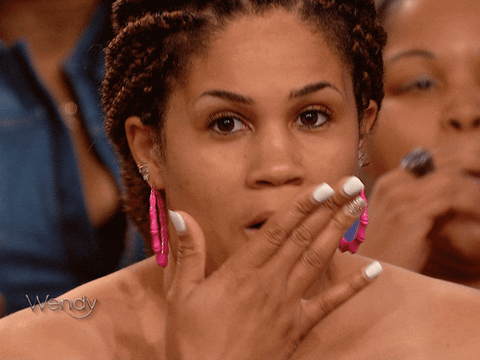 Giphy
Scary
"A dude stabbed someone in the lunch hall. Same guy later went on to murder and partially cannibalise his best friend. He was killed in prison, I think."
DonatingToWallStreet
In 11th grade, 4 guys went on a murder spree one night killing I think 4 people. One was grown."
"One was his brother (my age at the time). One was a guy that started bullying me. Even started trying to run me over with his car. And one was a hilarious guy that had a great boxing career going for him and had planned on going professional after graduating. They are all in prison now."
Competitive_Lab_3924
Lock your Drawers
"If you want a porn scandal, my wife's got one. I've posted this before on a similar thread, but here it goes. At her high school there was a really nice old physics teacher who was very smart but taught in a poor public school to make a difference to the kids."
"He was really helpful all the time and would stay after class to review the material and talk kids through their outside problems when they were having a bad day. Then, during one class, a girl found and stole a flash drive from his desk. (My wife says that this girl was an annoying brat)."
"It turns out the flash drive had a video of him and two other old men masturbating together. It got spread around the whole school, and pretty soon everyone was laughing at and kind of disgusted by the teacher (this was in a very conservative place). The teacher never got fired but my wife says that his demeanor changed completely, like a 180 from who he was before."
"He never made jokes or stayed after class to talk about problems at home. He was my wife's favorite teacher until this happened. Now, it's really irresponsible for a teacher to keep that kind of stuff in his school desk. At the same time, it's really unfortunate that that one incident ended up taking a lot of great resources away from current and future students."
RowBowBooty
Too Interested...
"Art teacher was arrested for being too interested in young girls. Looking back he always had his favourites that he would sit on his knee to 'teach' them art stuff."
shinyhappycat
"When I was in high school, one of our physics teachers was notorious for getting a bit too comfortable and friendly with the female students."
"He would regularly walk around the classroom as he taught and always found his way behind one of his preferred female students so could 'casually' rest his hands on their shoulders. It was creepy as f**k. We also had a Biology teacher who would always lift his leg and rest his foot on one of the lower tables or chairs as he taught - best way to describe it is the Captain Morgan pose."
"This would've been fine and dandy, except this teacher was packing serious meat and every time he struck the pose it created a painfully noticeable bulge in his crotch/thigh area. We had more than a few female students suddenly start paying attention whenever he did that."
shaoting
Somewhere
"The girl playing Anita in West Side Story slept with the choreographer the school hired to teach us how to dance. Choreographer was fired and as a result we never learned to dance the way real gang members would."
KapnQueasy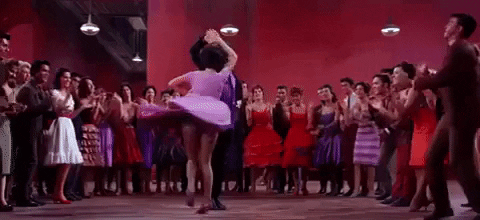 Giphy
West Side Story is always problematic.
Do a different show.
Violence
"A teacher nearly stabbed the eye of a student by slamming his face on the desk while he was playing with his triangle ruler."
iAmVonexX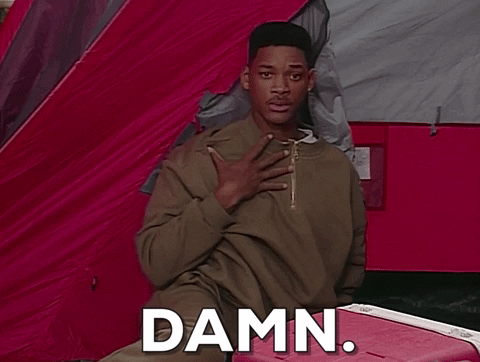 Giphy
Psycho
"Multiple girls accused same teacher of getting them pregnant, teacher is fired without investigation due to the sheer number of accusations, girls give birth, teacher demands paternity tests, none of the kids are his, girls admit to lying and make up story as revenge, teacher sues school, and most of those babies have grown up without knowing their biological dads. Some of them have claimed that the teacher bribed the lab that did the paternity test and threatened them into admitting they'd lied."
Hubbyof5
He didn't survive...
"A teacher lost control of a class which just wouldn't settle down, I don't know to what extent, but it resulted in him storming out to get the (pretty feared) principal to intervene. Unfortunately before he reached the principal's office, he collapsed in the staff corridor of a heart attack. He didn't survive. His son was in the same year as the class in question, just not in the same room. I can't imagine what he thought about his peers for the next two years in the school."
DKoala
The Shooter
"Some kid in middle school threatened to bring his dad's gun to school and shoot another kid. He was taken to the principal's office and the principal took out his own gun, pointed it right at the kids head and asked him if he still felt like a tough guy. From what people said it was a fake airsoft gun another teacher had confiscated and they thought it would scare him straight or something. He told his parents. Parents filed a lawsuit. He 'resigned' shortly after. Idk what happened after that."
supertoilet99
Leader!
"Elementary school principal was a leader of a heroin ring!"
LogjumpGas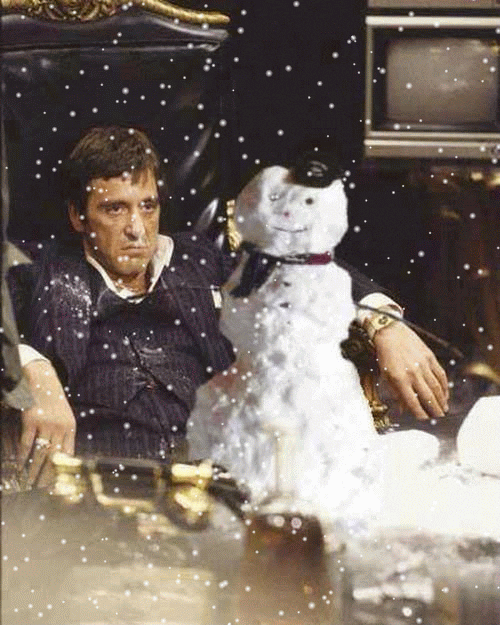 Giphy
Wow.
My school was boring.
Some of these schools need a TV series.
Want to "know" more?
Sign up for the Knowable newsletter here.
Never miss another big, odd, funny or heartbreaking moment again.
Keep reading...
Show less
Teachers will be the first to tell you that their job is a drain, both physically and mentally. Putting your all into crafting lessons to help kids get to the next level in their learning can take a toll in the long run, burning out many who enter the field. Fortunately, the accomplished look on a student's face is enough to keep even the most exhausted educator's going.
Most of the time.
Those who hit their burnout quota sooner, or thoe who maybe never should have stepped foot in the classroom, soon gain a reputation for being "that" teacher. And their exit from the classroom can be as glorious, or horrifying, as are their antics leading up to it.

Reddit user, Dr_sus172, wanted to know the teacher's lounge drama when they asked:
"Redditors, what did "that teacher" get fired for at your school?"
Teaching is hard, sure, and sometimes you need to have a little something-something at home to take the edge off.
Just make sure it stays at home.

Unable To Keep Their Vices At Home
"For passing out drunk in the middle of class."
"He passed out, student ran to the office to get the principal and when she came in she couldn't wake him so she called paramedics. Then she sniffed his coffee mug, and starting going through his desk and pulled out a bottle of vodka. Worst part was, his daughter was a student there."
kzwaiz
In the Same Vein
"he turned up to school hungover 2 days a week and stoned the other 3. the students all loved him but he didnt teach sh-t"
Distinct-Visual-226
They Just Wanted To Enjoy Their Fun Day
"Two teachers went on the 8th grade school trip to an amusement park and while there, they were seen drinking beer at lunch. It got back to the school and they were canned."
optigon
Teaching is an art form, requiring many hours and lots of failure to get it right.
That being said, don't do either of these things.
Not The Kind Of Modeling Good Teachers Typically Do
"She had apparently been doing this for a while but this girl was the first one to report it."
"She taught home economics. While studying childcare she would demonstrate stuff for us. How to feed a baby, burp a baby, change their diaper, calm them down. She demonstrated this on one student instead of a doll. It was really bizarre."
"At one point she had the student in her lap and simulated breastfeeding her."
cleaning-meaning
Sounds Like The Student Is The Lame One
"Teacher let a student borrow her phone to call their parents. The student went through her phone and found some nude or revealing photos of her and sent them to friends. The teacher was fired and I feel bad for her."
unablejoshua897
And then there's these individuals who should have never been given the "teacher" moniker because, wow, they're all terrible people.
Truly terrible.
Wow...
"Had a highschool teacher overhear an overweight girl talking about committing suicide. Instead of getting her help he told her and the whole class that the rope would break anyway. Teacher was fired that same day"
wassupd21
"Guys we have a winner for biggest douchebag. Wtf is this"
Draleon177
Just Asking To Be Caught

"He wasn't a teacher when I knew him but this guy I went to school with ended up working there as a music teacher after we graduated. He was the band director I think. Anyways he would have the girls in band change in and out of their uniforms in one of the classrooms while the boys changed in another. Apparently practice was pretty physically demanding so alot of the girls would change from regular bras into sports bras. One day a girl noticed a laptop on the desk open with a camera connected and pointing right to where they changed. Thinking it was odd she notified another teacher, who contacted someone in IT to log into the laptop and make sure nothing fishy was going on. Well, they logged in and found GBs upon GBs of video files of girls changing in that room for the past 5 years. He's now serving 19 years in a state penitentiary."
OMGi_hafta_poop
Frowned Upon? That...No...
"A teacher was "asked to leave" after having sex with a student (who was the daughter of another teacher). She was 18 so it wasn't illegal, but definitely frowned upon."
WarblingWalrusing
"Even if legal, isn't that still banned as a condition of the job?"
thomthehipposlayer
"That's why he was asked to leave."
WarblingWalrusing
This One Wins. Terrible.
"He was exposed as part of a huge prostitution sting operation and was recorded trying to negotiate services with two very young girls (undercover detectives) when he was arrested. He was a high school chemistry and very involved in the community."
"It divided the church, school and community and obviously heavily affected his family (which is all I should say because they deserve their privacy). There was considerable gossip about him and his wife divorcing and her leaving him/town very shortly after ridding herself of his crap."
s-p-a-r-k-e-r
Working with students is a gift. Don't waste it if you're one of the lucky few.

If you or someone you know is struggling, you can contact the National Suicide Prevention Lifeline at 1-800-273-TALK (8255).
To find help outside the United States, the International Association for Suicide Prevention has resources available at https://www.iasp.info/resources/Crisis_Centres/Want to "know" more?
Sign up for the Knowable newsletter here.
Never miss another big, odd, funny, or heartbreaking moment again.
Keep reading...
Show less
One of my favorite things about working with young kids was that they have no idea how hilarious they are.
Their lack of filter, genuine lack of knowledge, and the kid-confidence to just go on ahead and say/do the thing combine for comedy gold.
Reddit user Smoke1000Blunts asked:
"Teachers, what was hilarious at the time that you absolutely 100% could not laugh at?"
The "problem" (and I use that term loosely) is that sometimes you're in a position where laughing isn't okay. You don't want to laugh in a crying child's face because the reason they're crying is the cutest thing you've heard all week. You don't want to reward certain behavior with laughter.
You don't want to risk your safety like this first-person:
The Tantrum
"I had a kid who got extremely angry because I told him that he couldn't do something - I honestly don't remember what."
"He started stomping and screaming and became so angry that he dropped his pants and stood there in his underwear glaring at me."
"I wanted to laugh so bad but it would have just pissed him off more and that would not have helped the situation. I knew from experience with this child."
"This kid was crazy smart. He taught himself to read before he went to kindergarten - like full on books, not just sight reading. I was his preschool teacher and realized he was actually reading books on his own, not just reciting them from memory or using sight words."
"I brought it up to his parents - they hadn't taught him how to read. He taught himself because he wanted to know."
"He was also crazy manipulative."
"His mom is great about holding boundaries and not giving in, his dad on the other hand..."
"This was years ago and the kid's got confidence out the wazoo, still. It'll be interesting to see where he ends up in life."
- talibob
He Meant Gong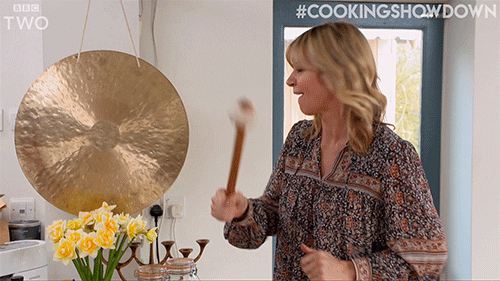 bbc two bang GIF by BBC
Giphy
"The time a fourth grader asked me to show him my dong. Loudly. In front of his entire class."
"I'm a music teacher. And a female."
"He meant he wanted to see a gong."
- urbancowgirl42
"I taught middle school band."
"My student came to me to let me know he couldn't find the bong."
"When I asked if he meant the GONG he totally realized what he had said and his face got so red."
- MustangSmilie
Ye Olde Phone Numbers
"I'm a history teacher."
"We were looking in the textbook at a section on the founding fathers. Several of them had their own subheadings and a little paragraph about them. Like this:"
"George Washington (1732-1799)"
"Thomas Jefferson (1743-1826)"
"Benjamin Franklin (1707-1790)"

"I then had a student raise their hand and ask, completely serious, 'If you call these numbers, do they still work?' "
"She thought their birth and death dates were their phone numbers. I teach high school, the class lost it, and it took everything in me to keep a straight face."
- snapdown91
Going Bald
"5 year old starts randomly bawling. Quite concerned, I rush over and ask what's wrong."
"She holds up a single hair and says her hair is falling out and she's going bald."
"I had to - with a straight face and with sincere concern to validate her feelings - explain that hair falls out naturally but new hair takes it's place."
- snoobsnob
"I had this fear as a child 🤣"
- KamuSugo
"I… no one taught me about this. I had to find out last year (I was 25)."
- LilLovelyLilly96
Virgins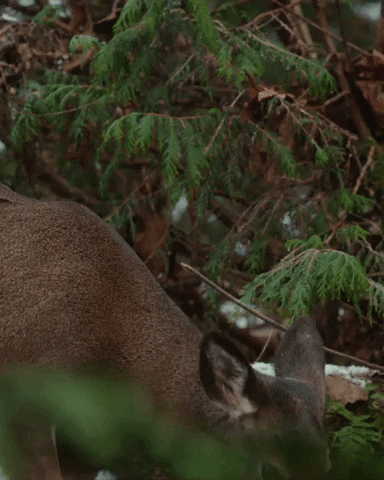 Busch Beer GIF by Busch
Giphy
"Field trip instructor."
"I was leading a discussion on food chains with some 4th graders and asked what we call animals that only eat plants."
"The answer I got was 'virgins.' "
"I was looking for 'herbivores,' would have taken 'vegetarian.' I was not prepared for 'virgin.' "
- Evolving_Dore
"I used to think virgins are nicknames for people from Virginia."
"It was very confusing reading a Dear Anne newspaper section and all I could think was:"
" 'Why does it matter where you're from? Why do you keep repeating it?' "
- AlienBeingMe
Easy To Remember
"My first year teaching, I was going over the parts of a parabola."
"So I had my boring ole parabola up and I drew a dot at the vertex. Some kid goes:"
" 'That is the easy one to remember, it's the nipple of the titty.' "
"I had to keep facing the board for a bit so push back the smile."
"Unrelated note: This is the exact thing my classes learned about this week. And I can't look at a parabola anymore without seeing a droopy boob."

- Makenshine
Candy What?
"Oh man, I was the kid and it was like 18 years ago and I STILL cringe/laugh at myself."
"We had to pick stories to read out loud in front of the class, and I picked this cute one about Candy Stripers - you know, volunteers for hospitals who get to wear the cute striped apron."
"My dumb kid self kept mis-reading it out loud MULTIPLE TIMES. So it came out like:"
" 'And when I grow older, I want to be a candy stripper!' "

'I can still hear my teacher wheezing with a red face in the back of the classroom."
"For the life of me at the time, I could NOT figure out why she kept laughing. But as an adult it kills me."
- AntipatheticDating
Phlebotomy Flub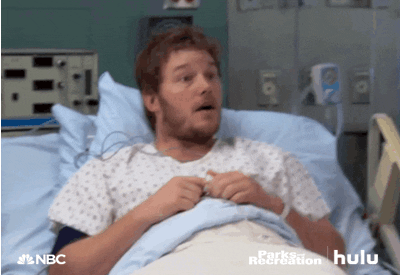 Parks And Recreation Thumbs Up GIF by HULU
Giphy
"I was a phlebotomy instructor (sorry not a 'teacher teacher') and one of my students (fresh out of high school, so she was young) was practicing on an elderly patient."
"He asked her if she was going to take all of his blood. She responded quite joyfully 'Yes, I'm gonna suck you dryyy!' "
"The old man got the funniest surprised look on his face and I about lost it but somehow kept it together."
"Oh man, the look in her face and the 50 shades of red she turned after she realized how that came across… absolutely priceless."
"Will never forget that."
- Secret_Squirrel97
Never Learning Subtraction
"I was helping a third grader who didn't want to work on his subtraction of three digit numbers that required borrowing."
"I told him, 'Fine. Never learn to do this. Then I'm going to open a store that sells things you absolutely love. And when you give me your money, I'll just randomly hand you back change that is less than you should actually get because you can't do the math to figure it out...so I'll just take all your money and you probably won't even know.' "
"He looked at me dead in the eyes for a few seconds before stating, 'That's bullsh*t.' "
"I had to hold back laughter for about a good 20 seconds before I could reply, 'You're right, so learn to do addition and subtraction and you won't have to worry about it.' "
- DawgHogger33
'You' Isn't The Bad Word?
"I used to teach 3rd graders who were non-native English speakers."
"One time one of them ran up to me to tattle on his classmate and said 'Teacher, Teacher, Tunwa just said 'F*CK YOU!'!!' "
"Tunwa, who was running behind him goes 'No teacher, no!! I only said 'F*CK' I didn't say ..." *looks around and starts to whisper* '...you...' "
"I was like, 'No, no! That's not the bad word, it's the other one!' "
"I was dying, I had to turn around and go laugh behind a corner."
- nickbkk
Parents, teachers, childcare providers, people who have spent more than 4 minutes and 28 seconds in the presence of a sassy-kid:
What's the funniest thing YOU'VE tried not to laugh at?
Want to "know" more?

Sign up for the Knowable newsletter here.
Never miss another big, odd, funny or heartbreaking moment again.
Keep reading...
Show less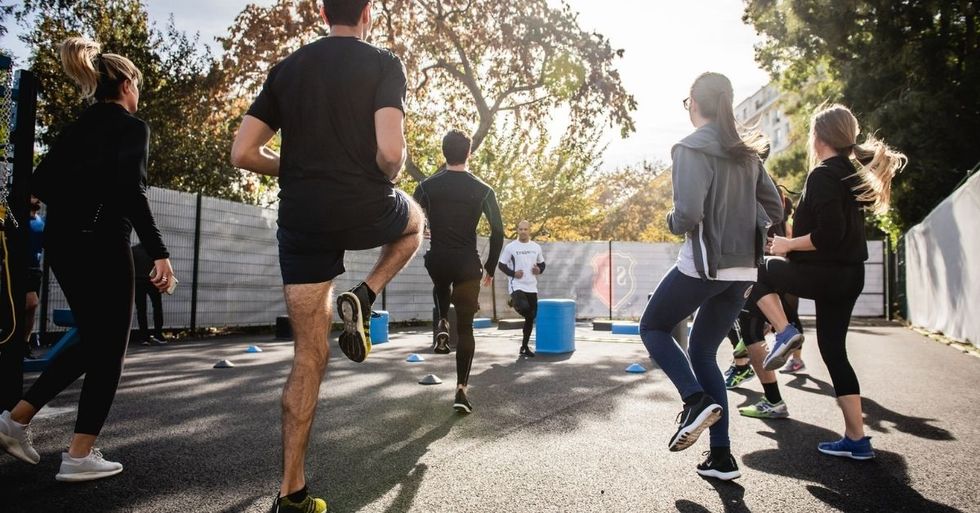 Being a teacher is difficult and an often thankless job. And certain situations often arise, we're as an educator, you're not completely sure the best course of action. This can often lead to many, awkward, and volatile situations. Case in point… Redditor Existing_Ad_9509 wanted to discuss his story for some feedback. So naturally he came […]
More