Disney is preparing to release the newest in its line of live-action reimaginings of its animated classics: a remake of 1992's Aladdin.
Fans have been chomping at the bit for more information on the new film.
---
The live action film stars Mena Massoud as Aladdin, Naomi Scott as Princess Jasmine and Will Smith as The Genie. The role was portrayed by the late Robin Williams in the animated version.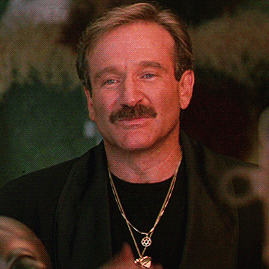 media1.giphy.com
Finally, on October 11th, Disney released the first teaser trailer for the film and...
Disney fans.
Were.
HYPED!
Disney's Aladdin Teaser Trailer - In Theaters May 24th, 2019 youtu.be
People are stoked.
twitter.com
twitter.com
Hearing the instrumental arrangements of "Arabian Nights" and "Friend Like Me" sent Disney fans into overdrive.
twitter.com
twitter.com
twitter.com
Will Smith got in on the action too, sharing the first official poster for the movie:
twitter.com
The only major complaint people seemed to have regarding the trailer is that there should have been more in it!
twitter.com
twitter.com
twitter.com
Fans wanted to see Will Smith's genie more than simple words could express.
twitter.com
twitter.com
twitter.com
Fortunately, longer trailers will surely arrive as we move closer to the movie's premier.
twitter.com
twitter.com
Although there will always be those who have some sort of complaint.
twitter.com
2019 is shaping up to be a gigantic year for the house of mouse.
twitter.com
Keep your hands and arms inside the carpet at all times, because we're heading straight for an Aladdin extravaganza!
twitter.com