People Share Which Movie Villains They Think Are Misunderstood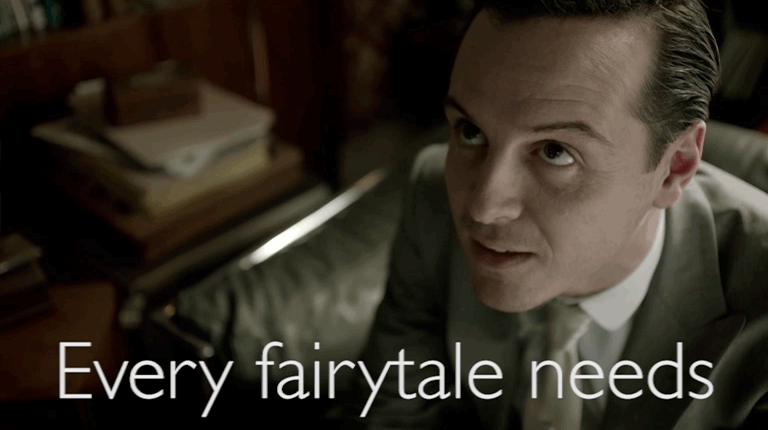 There are two sides to every story, and it's pretty easy for the bad guy to be the hero when you change your perspective. Even the consummate "bad guy" Judas is the hero in some versions of the story - a hero willing to be the fall guy for Jesus's master plan. He's the Snape of the bible to some people. One Reddit user asked:
What movie Villain was just misunderstood?
And honestly, we have some serious questions about Peter Pan...
Healthy Anger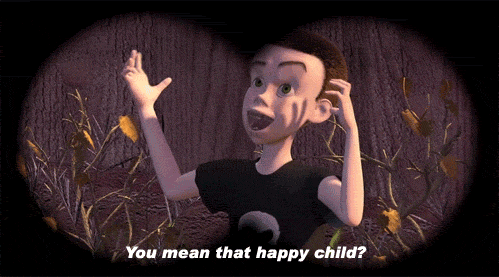 Sid from Toy Story. The kid has no idea that these toys are sentient, is probably neglected, has no friends, and instead of hurting something living (akin to the trademarks of a young serial killer) he takes his anger out on inanimate objects in a creative way. Kid should be commended for directing his anger in a harmless way.
Minding Her Own Business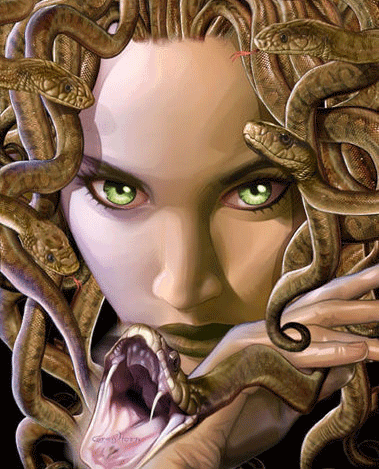 Medusa. She is minding her own business hanging out in a cave away from everyone so she doesn't turn people to stone after being seduced by Poseidon. It wasn't her fault but then sh!t got worst and she got turned into a hideous monster by Athena as punishment!
And then along comes Perseus who lops off her head. And she's the bad guy? Nope. She's the victim.
We've Lost That Lovin' Feelin'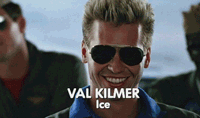 Ice man in top gun. Maverick is really the worst kind of pilot and ice man goes out and executes flawlessly every time he flies. Aviation is something where if you mess up, you'll die, so it's important to follow safety rules 100%, having a flagrant disregard for them like Maverick makes you a dumbanot a bada.
I remember years ago, our vice commander told us about Lt Col Bud Holland, who, having a very similar personality to Maverick, tried to pull off a very risky low altitude turn, and unsurprisingly, crashed, killing himself and his 3 crew members. It wasn't just a freak accident, he had a long history of flagrant safety violations that were just swept under the rug due to a combination of Holland's personality and his commanders being unwilling to take real action. 4 people dead because someone thought flying was just a game.
"There are old pilots and there are bold pilots. There are no old bold pilots."
Wicked?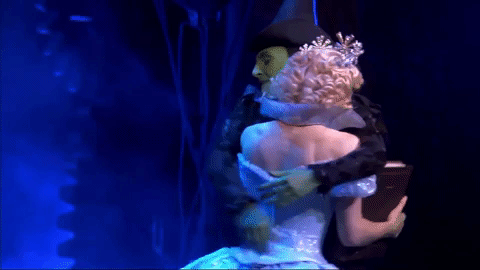 If someone ran over your sister and then stole her shoes you'd probably want revenge, right? I'd say the "Wicked" Witch of the West was pretty justified in going after Dorothy and her goons.
Peter Pan The Murderer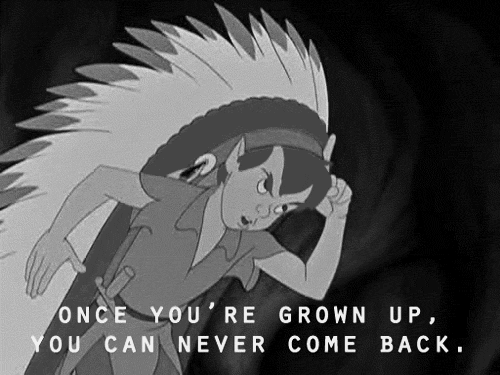 Captain Hook, especially in the book, he really worries about whether he's shown "good form" or "bad form." Peter Pan never fights fair, always flies off, it seems like most of their fights were harmless until Peter Pan cut off Hook's hand and took things too far.
There's also a theory that Hook was one of the Lost Boys that escapes before Pan could kill him. For those questioning, it is highly implied in the books that Pan kills the Lost Boys when they get too old or too tall to fit in the trees. They don't just stop aging like they do in the movies. The pirates might all be banished or escaped Lost Boys for all we know.
Protecting Lilo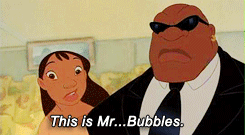 Cobra Bubbles. Yes, he was going to take Lilo away, but Lilo was shown to be VERY emotionally disturbed from her parent's death and Nani was unemployed and unable to take care of her properly.
There's a theory he made himself the bad guy in purpose to test the girls by giving Nani and Lilo a common adversary to work against. Other than his first visit, for the rest of the movie Lilo and Nani are pretty much on the same page.
If they couldn't manage that, it simply meant that Nani (all of 19) wasn't ready to raise a child, and there's nothing inherently wrong with that.
High School Jerk-sical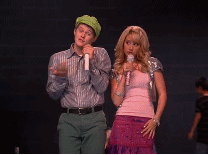 Sharpay from High School Musical.
She is in the drama club and only her and her brother are seemingly the only talented ones and it's her life. None of the school is into drama until Troy the jock joins and steals her show.
In the second one, she helps him with college recruiting for basketball. She uses her connections to boost his resume and help him make relationships with other college athletes. And he pays her back by stealing her show... Again!
Wish Granted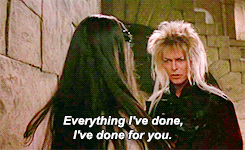 Jareth the Goblin King from Labyrinth
He's just out there existing, doing what people ask of him and fulfilling wishes. If you call on him and ask him to take your baby and he does it, somehow he is the villain. I'd argue it's the wisher, depending on the circumstance.
He also offers people their dreams and an easy way out where families would "forget" their missing loved ones.
Scar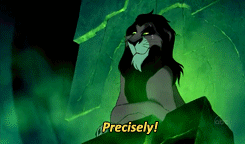 I think Scar in the Lion King saw inequality and wanted to do something about it. He was misguided into thinking that making lions and hyenas equal would solve the "problem" he perceived in the Pride Lands. He took the throne from Mufasa because he genuinely thought his brother was a tyrant. It's not surprising. In the canon, Scar's name before he got the scar was a word that literally meant trash. His parents named him Trash and raised Mufasa like royalty.
Yeah, his perspective on the situation was understandable.
He was wrong, and his plan failed, but I like to think that he threw the fight against Simba because death was better than ruling a dying kingdom (I mean, Simba hadn't been eating meat, he had to be pretty scrawny too). Scar wanted what was best and when it didn't work the way he thought, he just kind of gave up and rested on his laurels turning into exactly the thing he hated.
Titanic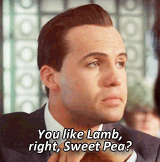 Cal from Titanic. His fiancée was cheating on him on a luxury ocean liner. He knew it, but she wasn't being forthcoming with him, so he reacted with jealousy and violence to the man that was sleeping with his fiancée. Regardless of all of this, he still tried to do everything in his power to save Rose from the sinking ship, and even tried to find her amongst the survivors.
He was a typical early 20th century guy! Yes, he was a little snotty (as many rich people are), but I think he may have actually loved Rose. Rose's mom was trying to make Rose leach off of his wealth. Meanwhile Rose was whoring around.
He was also right to check her for smoking at a fancy dinner party.
H/T: Reddit