Pizza is one of those things that we all sort of hold sacred - but are willing to be flexible about. Some people prefer deep dish, others thin. Some prefer New York or maybe Chicago. Everyone has toppings they love and toppings they hate. Some folk are really into vegan pizza, white pizza, or even Hawaiian pizzas. We mostly just roll with it because hey, it's pizza! It should be personal and wonderful! Having said that, just as pineapple on pizza has divided us in the past - and don't even get us started on that peas and mayo pizza - this new trend coming out of New York is causing a schism in the pizza loving universe.
---
Lions & Tigers & Squares (points for an amazing name) is a pizzeria in Chealsea. They're already made a name for themselves serving up Detroit-style deep square pizzas - but their newest twist has the internet in an up-roar. Get it, roar? 'Cause lions & tigers? Okay we'll stop. Sorry.
The pizzeria has taken that classic New York staple - a corned beef sandwich - and turned it into a pizza. The pie is topped with corned beef, sauerkraut, and about a half a pound of cheese. Unique, but not worthy of an internet war ... yet. The toppings are all well and good, but it's what's underneath them that has people talking. Lions & Tigers & Squares has opted to ditch the tomato sauce that would normally be found in a pizza and replace it with mustard.
Like so.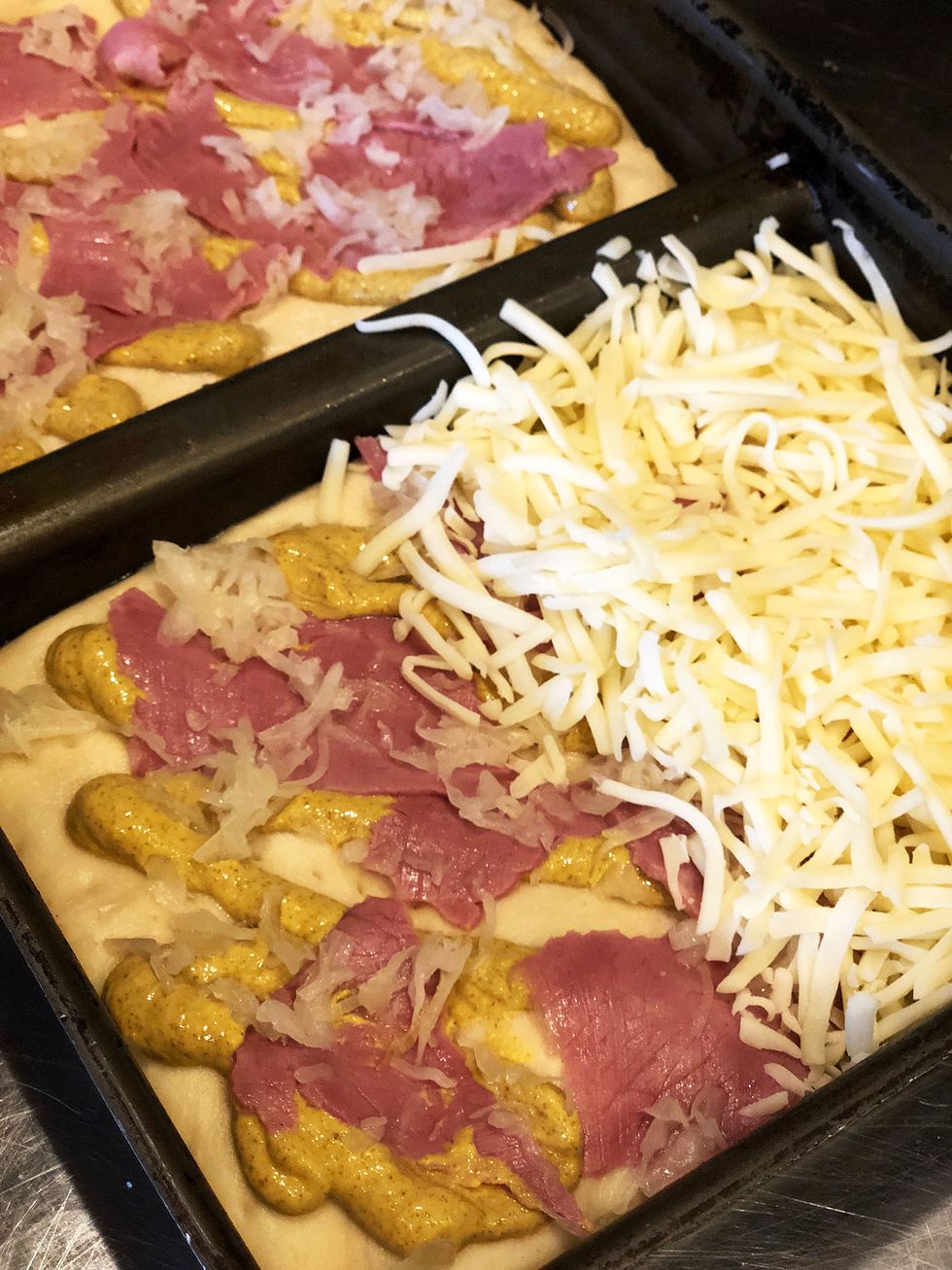 Us Food
So ... we're not going to give our opinions on whether this is an Oh Myyyyyy or an Oh My God No... we'll turn to Twitter for that.
Well ... would you try it? Let us know!
H/T: Us Weekly, Twitter, Mashable