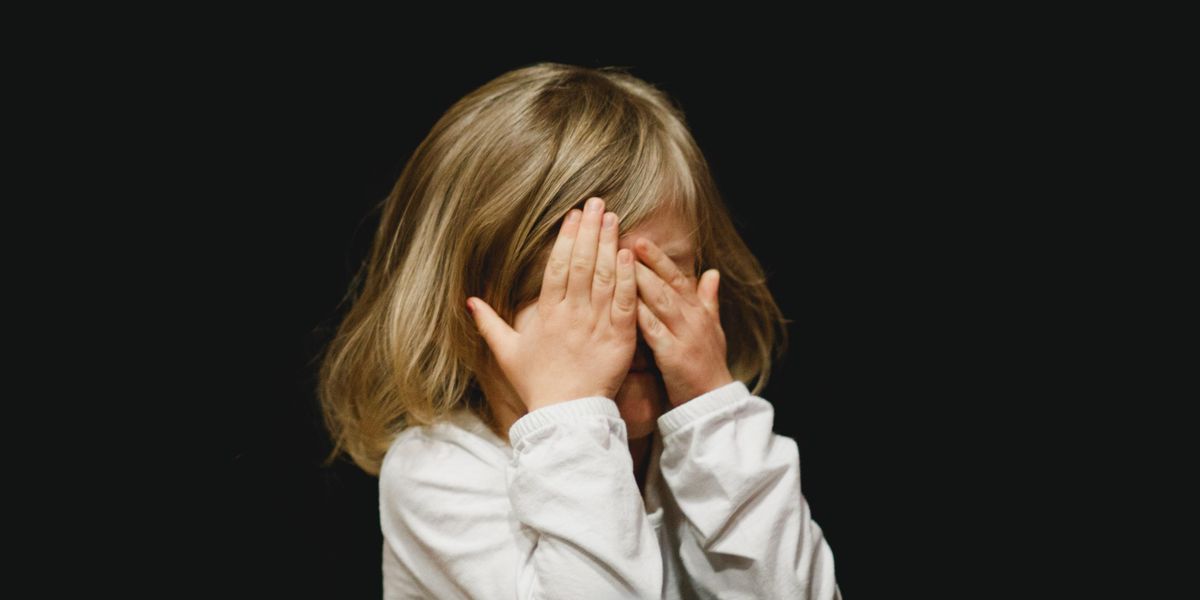 In the heat of the moment, we can say some of the cruelest things ever to someone we love.
It's a mortifying situation knowing you've hurt the person who thinks the world of you and the resulting guilt afterward can be too much to take.
But we've all been there.
And it's especially worse when regretful things are said to your kid.

---
Curious to hear examples of atrocious adult behavior, Redditor Few_Reading_4822 asked:

"What is the most toxic thing a parent can say to a child?"
They say sticks and stones and all, but words can hurt and their effects can be traumatizing.
"Useless"
"that i'm f'king useless and can't do sh*t because I couldn't open a jar of tomato sauce for my mom at 1am."
– ianKenzo

Not Being Valued
"You're worthless."
– [deleted]

Divorced Parents
"In my experience, divorced parents that say stuff like :"
"Don't talk about that to your [other parent]" "Tell your [other parent] this" "Your [other parent] is trying to manipulate you." "You see what [other parent] did ? I'm not saying you should hate them, but isn't bit f'ked up that they did that ?"
"It really screws with the kid's head. If you're ever going through a divorce and have children, please find a way to sort your sh*t with your former spouse without involving your children more than necessary."
– Loa_Ex_Machina

Parents have issues. But maybe they should keep them to themselves.
About Your Mother
"You know, my parents never divorced, but my aunt, who had an awful sibling inferiority complex, would always tell me these sorts of things about my mom and it's kind of a similar dynamic. 'I bet your mom doesn't love you because she always gave me and our sister a cold shoulder', 'your mom's an awful woman,' 'I feel bad for you that she's your mom,' etc.
"She was totally right about my mom, but still, keep it to yourself, you sad wino."
– Jmrwacko
Scene At A Pizza Parlor
"We're moving and you're not welcome"
"This is what my dad said to me while blackout drunk, after he took my sister's pizza that I made, ate it in front of me, and then threw the pizza at me after I asked him why he's like that and walked away. We were supposed to be moving to a new place the next couple weeks after this fight."
– LiaLovesCookies

Nowhere To Go
"My sister's childhood best friend lived with us for several years because her mother made good on that very threat. Her parents were divorced and her father lived out of the area. Her mother decided she wanted to move and told the girl that her bother was moving too but she wasn't welcome and could go live with her father instead."
"My sister's friend didn't want to move to were her father lived so she moved in with us and lived with us until she went away to college 5 years later."
– DeaddyRuxpin

You're Next
"i kicked your mom out and i can kick you out as well."
– Mandrake_m2
Some people just aren't fit to be parents.
Cases in point...

The Accused
"'So you're saying that I'm a bad parent' in response to any form of help-seeking of constructive criticism was the worst for me."
–Derpchieftain
Passive Parenting
"My mom laughed at me when I said that I most likely have a mental illness or a disorder. Then she asked me if my grades were okay and I said yes, then she replied that it's okay."
"I've been asking her to get me therapy for almost 7 years now :)"
– shyshyshy014

Siblings Pitted Against Each Other
"Constantly comparing you with your older siblings, and extremely different treatment. It makes you feel inferior to them and like no matter how much you try or do, it will never be enough."
– [deleted]

It's Not Okay
"Okay"
"Over and over again for years and years. Any accomplishment any trial passed any challenge won."
"Just 'okay.'"
– Evergladeleaf

Whether you've meant them or not, the negative things you've said to a child because you were frustrated over a fleeting moment, will never be fleeting in the mind of a child.
As many of these Redditors have shared, some scars last a lifetime.