A library in England recently found a strange surprise in one of their books.
---
The University of Liverpool Library went viral after calling out one of its patrons.
According to their viral tweet, a very unusual bookmark was found in one of their books: a slice of single-wrapped cheese.
The tweet shows a picture of the cheese, paired with the words "this is not a bookmark."
It's apparent that the cheese was long forgotten before being discovered, judging by the condition of the slice. This cursed photo led many people to wonder: who the heck would ever do something so blasphemous as to use cheese as a bookmark?
Whoever maintains the social media for the library clearly had a sense of humor about the whole situation, stating in a follow-up tweet that they had "no idea" why there would be mice in the library.
The situation quickly went viral on Twitter, gaining over 100K likes on the original post.
As a result, the library challenged the people of the internet to come up with their most cheesy puns.
It didn't stop there, though.
One of the library's fans decided to create a photoshopped issue of TIME Magazine- with a picture of the moldy American cheese on the cover.
A lot of Twitter users chimed in with their own jokes and puns.
One person boldly declared that the library had a future beyond a viral Twitter post.
Which the library followed up with a perfect Simpsons reference.
Other libraries chimed in with their own puns.
Whether or not the unknown perpetrator meant for this to happen, it's clear that this little slice of cheese has broken the internet.
If only it was a slice of real cheese! Come on, cheese bookmark, guy!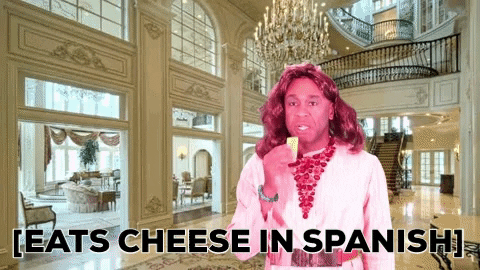 Giphy