Kids' Best 'Weird Flex, But OK' Moments According To Parents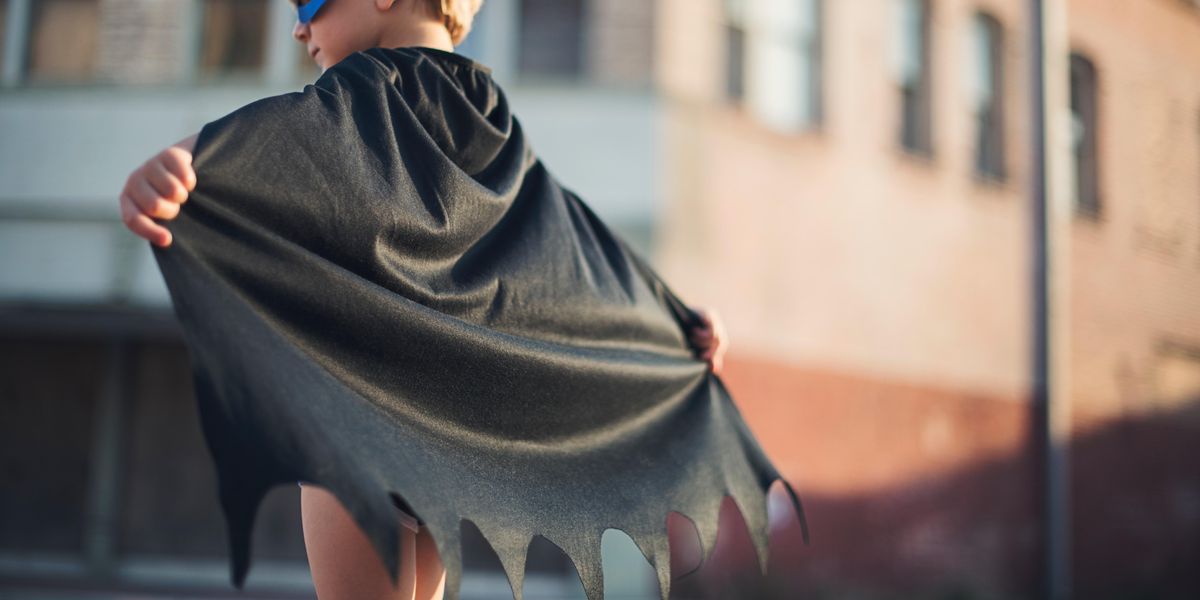 Parents love to brag about their kids, and who could blame them?
If their pride and joy wins a school art contest or places first at a sporting event, any accolade warrants boasting rights.
But what if kids are so extremely proud of their own accomplishments, big or small, and want to go around and exaggerate their victories, who are we to hold them back?
---
Curious to hear from parents who witnessed questionable moments exhibited by their very confident children, Redditor donut_pickle asked:

"Parents of Reddit, what is the best 'weird flex but ok' moment you've seen from your child?"
Where kids and potty are concerned, it's a winning combo that makes for lively conversations.
Potty Pride
"When my kids was potty training, he was in a phase where he loved temporary tattoos. We used tattoos as a reward for a successful potty trip. He got so he was covered on both arms, back and chest. We didn't think much of it, living in Seattle, until one summer day we took him to the wading pool. For one of the first times in public, we took his shirt off, and he strode out into the pool with his toddler abs, and Thomas the tank train shorts, looking like he had just finished a hard set of reps at the free weights in the prison yard."
– THSSFC

Potty Like Daddy
"When my son was about two and a half, we thought it would be a good idea to start potty training him. We sat him down, talked to him explaining to him when he pees/poops in the potty he can a reward. He was less than thrilled. It was pretty clear he was not interested."
"We start the process of putting him on the potty, every morning, at regular intervals, etc. After 2 days, he hasn't done anything on the potty, with the added bonus of not having ANY bowel movements, at all (and this kid was REGULAR). After 4 days we begin to panic, prune juice, oatmeal, apple juice, anything to get him to poop."
"At day 5, we are at the Dr.s, who tells us to use suppositories. You guys we gave him suppositories for 3 nights, still nothing! Day 10 rolls around and we're thinking it's time for the hospital,he's got a blockage, he's sick, something is seriously wrong here! Take him to the Dr, one last time before the hospital."
"This time we see a different Dr, who looks at us and asks if we are potty training him, we shake our heads yes, wondering why it matters, since he hasn't even pooped for 10 DAYS! He barely needs a diaper, let alone a potty. He kind of smiles and says, 'well, stop.'"
"He told us that he thought that the potty training was causing him to hold his bowel movements. And that when he was ready to be potty trained, he would let us know. Sceptical, but willing to give it a shot, instead of the hospital we went back home. We made a big show of putting the potty chair up, and told him that if he pooped, he could have any toy in Target (we were desperate!) and no more potty training....... ---20 minutes later he took the biggest sh*t of his little life, and we took our weary, but, relieved a**es to Target to buy him his dream toy. ---A Hotwheels Carwash. Best $29.99 we ever spent. ---3 months later he wakes up, says 'I want to go potty like Daddy' and has been potty trained ever since."
– Sweetjaybird

Backyard Potty
"My daughter (3) can poop in the back yard without anyone knowing. I picked it up for weeks wondering why the dog's poop looked so weird. I looked out of the sliding glass door one day while my girls were playing. I saw my 3 year old pooping in the middle of the yard. Her older sister (5) sprayed her with the water house as soon as the log hit the ground. It was a spectacular scene, and I will never let them forget it."
– ONCETWICENEVER

Kids exerting their superiority like this is adorable.
Fist-Bump Hesitancy
"While leaving a family gathering, my cousin asked my little boy for a fist bump. My child refused, cousin said 'come on, why no fist bump?' My kid, 5 at the time, looks him straight in the eye and says 'I don't want to break every bone in your arm'."
– dark__star

Like A True Champ
"My 7 y/o daughter didn't want our houseguests to go in her room because that might see her awards (good grades, tae kwon doe belts). She worried they would think she was famous."
– Gatorphan

Dinner On The Floor
"When my son was about 6, he was in the back seat with a friend, and he boasted that he had once thrown up his entire Chinese dinner on his bedroom carpet and you could see the food and everything."
– ThaneOfCawdorrr

Power Play

"My oldest told me she used to control me from the inside when she was in my tummy."
– NobodyBallad
Confidence at a young age is a good thing...to an extent.
Member Confirmation
"When my brother was two or three he rolled down the car window to get the attention of the gas station attendant and shouted 'hey mister, I got a penis!' He had a mullet, if that helps paint a better picture."
– PrincessOtterpop

Voice Of Reason
"My 5 year-old son woke up with his voice hoarse from a cold."
"Me: oh, you've got a cold."
"Him, solemnly: no, I think i'm a man now."
– sparksparksparkle

Lollipop
"My 8-year-old son's doctor was trying to make him comfortable during an EKG by telling him he had to leave his ear with the doctor. They went back and forth for a while and finally the doctor said he would trade him the ear for a lollipop. My son said he would not give up his ear but wanted the lollipop. The doctor said, "What! That is not a fair trade. What will you give me for the lollipop?" My son answered dead serious, "I get the lollipop and you get my respect."
Reddit
Amber Alert
"Had an Amber Alert hit my phone one night while my then 6yo was playing a game on it. She asks what that was and I explained it was a message that gets sent out of a kid getting kidnapped. She looks at it again and sees it's for a town over two hours from where we live. She then asks me why they sent to if it's so far away. I said because they want everyone to look and find the kid, wouldn't you want everyone to look if you got kidnapped? They want to find the kid so they don't get killed. She leans over close to my ear and whispers "I'm very difficult to kill"
sweetxexile
"I had to mute the Amber Alerts on my phone. My son saw one when he was five years old, and asked me about it, so I explained it. Every hour or two, for almost a week afterward, he'd ask me, "Did they find the kid yet? Mom, were you even looking at license plates when you were driving? You have to pay attention in case you see her!"
"When her body was found, my poor kid was devastated."
"He still writes down the license number whenever he sees an Amber Alert on one of those LED road signs, and sets it on the dash where I can see it."
Insertcaffeine

Trash Day
"Not my kid - but a friend of mine was trying to teach his daughter to pick up her toys when she was younger. When she didn't do it one time, he told her he was going to throw away everything that was still on the floor. She picked them up and put them in the trash can for him."
xJeffmanx
"My son did something similar. When he was being punished my wife took everything (every toy) out of his room with him screaming and protesting the entire while."
"When she was done he had the fucking temerity to say "you forgot my books."
"I thought my wife was going to stroke out."
"My son was four and couldn't read by himself. As they get older taking books away is a more serious punishment (as it was for me as a child). But at this point, and especially since he was going to bed anyway, he was just being a di*k."
angryundead
At seven years old, I bragged about my dancing ability at a Christmas party, even though I've never taken a dance class or busted a move that resembled any sort of technique.
I don't know where the impulse to demonstrate my moves came from, but there I was–up on a stage of the venue where the party was held–and boogey-ing the night away without a care in the world.
I remember seeing my gobsmacked parents, nervously clapping and wondering what was wrong with me.

We didn't find out until later, but the punch bowl I kept getting refills from was, you guessed it, spiked...with what must've been gallons of rum.

That magic juice fueled my dancing shoes, non-stop, for about an hour, I was told.
I remain grateful this was years before the advent of social media and blackmail footage available for all to see. I'm more grateful my liver didn't shrivel up and did me in that night.