History isn't a story you can write, it is a story that completely wrote itself.
And just like the Real Housewives, history is wild. There is no predictability. It just... is.
And just like the Real Housewives, the plot twists come when you least expect it.
---
u/tanvirk321 asked:
What was the biggest plot twist in real history?
Here were some of the answers.
The Fate Of 20th Century USA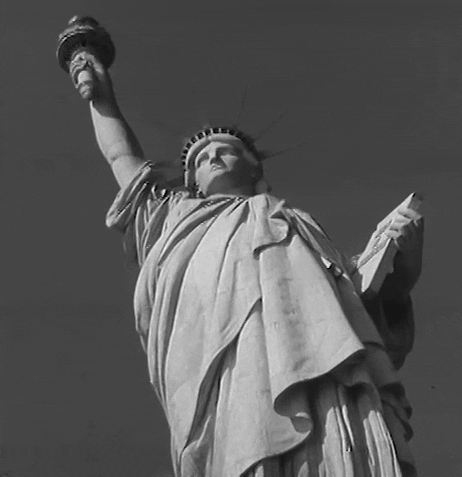 Giphy
Theodore Roosevelt.
He was made vice president to reduce his profile, take away his power and get rid of him. Then William McKinley dies, and a man who probably couldn't have been elected president, with radical political views very different from most of hls party becomes president and shakes things up more than anyone in 2 generations.
Impostor Syndrome
Probably the time during WW1 the Germans disguised one of their ships, SMS Cap Trafalgar, as the British liner HMS Carmania, and by sheer coincidence and bad luck the first ship they came across was the real HMS Carmania, which ended up sinking them.
Moving Backwards
The 1944 Democrat vice-president nominations. Henry Wallace (very popular at the time) was replaced by Harry Truman as Roosevelt's vice-president due to efforts by party leaders because they believed that Wallace was a little too far to the left and didn't want him running once Roosevelt stopped.
Kween Of Scots
Every single thing about Mary Queen of Scots.
She was born and plot twist, her dad died and made her queen. She goes to France and marries. Plot twist, the king dies and leaves her husband as king of France. Plot twist, he dies right after.
Enjoy some drama and end with her getting captured. Plot twist, she escapes and flees the country to her cousin for help. Elizabeth jails her until killing her. Plot twist, turns out she was really coming to overthrow Elizabeth, not just seek refuge.
When Suspicion Goes Wrong
Richard Jewell. He was at the 1996 Summer Olympics in Atlanta, working as a security guard. There he spotted a suspicious backpack which had 3 pipe bombs inside. He alerted the police, and helped evacuate people from the area. 2 people died, one woman was directly injured by shrapnel and a Turkish cameraman had a heart attack. But he saved around 100 people in getting them evacuated.
Things took a turn when he was considered a suspect. The FBI had him as a potential suspect and this, of course, leaked to the media. Suddenly the media turned on Jewell. They began hounding him, suggesting that he was guilty of the crime and staged it all to make himself look like a hero.

In the meantime, more bombings occurred.
Eventually it was discovered that the bomber was Eric Rudolph, who committed more bombings in the 90s. He admitted to it publicly, and Jewell's name was cleared.
Up until his death, he still, anonymously, placed a rose at the Olympic Park memorial where Alice Hawthorne died.
Stop Promoting Him
Vice-admiral William Bligh, when he was a lieutenant his crew mutinied and cast him adrift after leaving Tahiti and Bligh started making excessively worsening punishments for lacking the discipline the crew had before arriving at Tahiti and being allowed to slack off.
Not at the twist yet. 17 years later he became governor of New South Wales (at the time that's all Australia was, no other states existed yet) to try and stop rising rum trade. Learning nothing from the mutiny, he was an jerk to everyone he could and the local military rebelled and arrested him, which the British declared a mutiny. He was mutinied TWICE for the same reason, and still got promoted to rear admiral and later vice-admiral!
Мы везде
Kim Philby, one of the most senior members of the British intelligence service, MI6, turns out to be a Soviet spy.
20 years later, Oleg Gordievsky, a high-ranking colonel in the KGB and former Rezident of their London office turns out to be a British spy.
The revelation of most spies is basically a plot twist in history.
By Accident
The assassination of Archduke Ferdinand.
The group messed up the attempt, the grenade they threw didn't go off as expected and blew up the car behind the target. The assassin panicked after the failed attempt, wallowed a cyanide pill, and jumped in a nearby river. Except the cyanide pill just made him vomit, and the river was only 6 inches deep... so he was caught pretty easily

Following the failed attempt, another member of the group went to get some food at a local restaurant. Around the same time, Archduke Ferdinand told his driver to head to the hospital where he and his wife could visit those injured from the failed plot earlier. The driver got lost and tried to reverse the car; it stalled right in front of the restaurant where the assassin was finishing lunch. He walked outside, saw the Archduke standing there, and fired into his neck.
Essentially, (one of) the most revolutionary events of the 20th century was a do-over.
It Just Got Weird
I'm no Revolutionary War buff, but I distinctly remember my history professor teaching us about a time where England should've undoubtedly won the war, but it rained that day and the English general (Gentle Johnny) decided to postpone. My understanding is there were a few key moments where the colonies sidestepped crushing defeat by pure luck.
Saved By A Reputation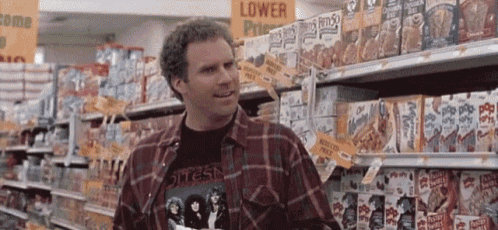 Giphy
Prussia not losing in the Seven Years' War.
It was France, Austria, Russia and Sweden surrounding Prussia on all sides. Frederick the Great of Prussia was an amazing commander who scored legendary victories but that still wouldn't be enough to win against such overwhelming odds.

Then the Empress of Russia died and the new Tsar was basically a fanboy of Frederick so he just pulled out of the war and had Sweden do the same (while their side was winning).
This allowed Prussia to hang on against Austria and France and this stalemate on the continent which was a resource drain allowed Britain (Prussia's ally) to dominate overseas, which eventually turned into a world hegemony empire. All because of ultimately not military might but admiration.