One of the most important things that we often seek at the end of a relationship is closure.
But rarely do we get an answer that feels anywhere close to that, and we're left wondering what happened.
---
So when one woman recently received an unexpected text from an ex of hers, it left her stunned. Especially considering that he sent it to her the day before his wedding.
Alexsa Sanchez Aguilar shared the emotional text exchange that left her "speechless" on Twitter:
It all started innocently enough: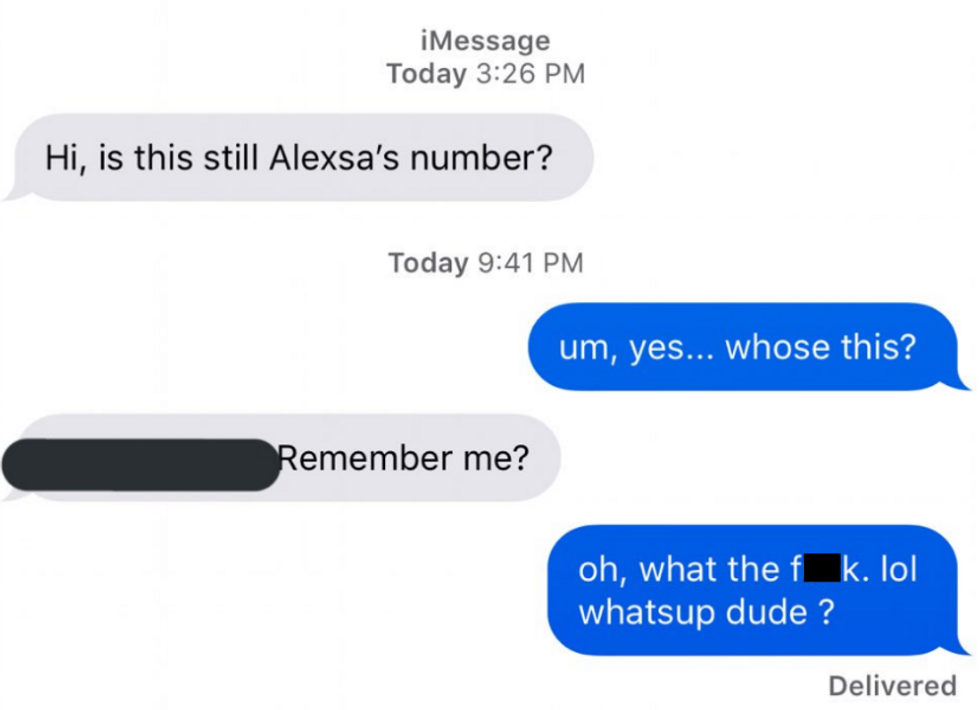 @_xolexc/Twitter
And then her ex laid it all out there: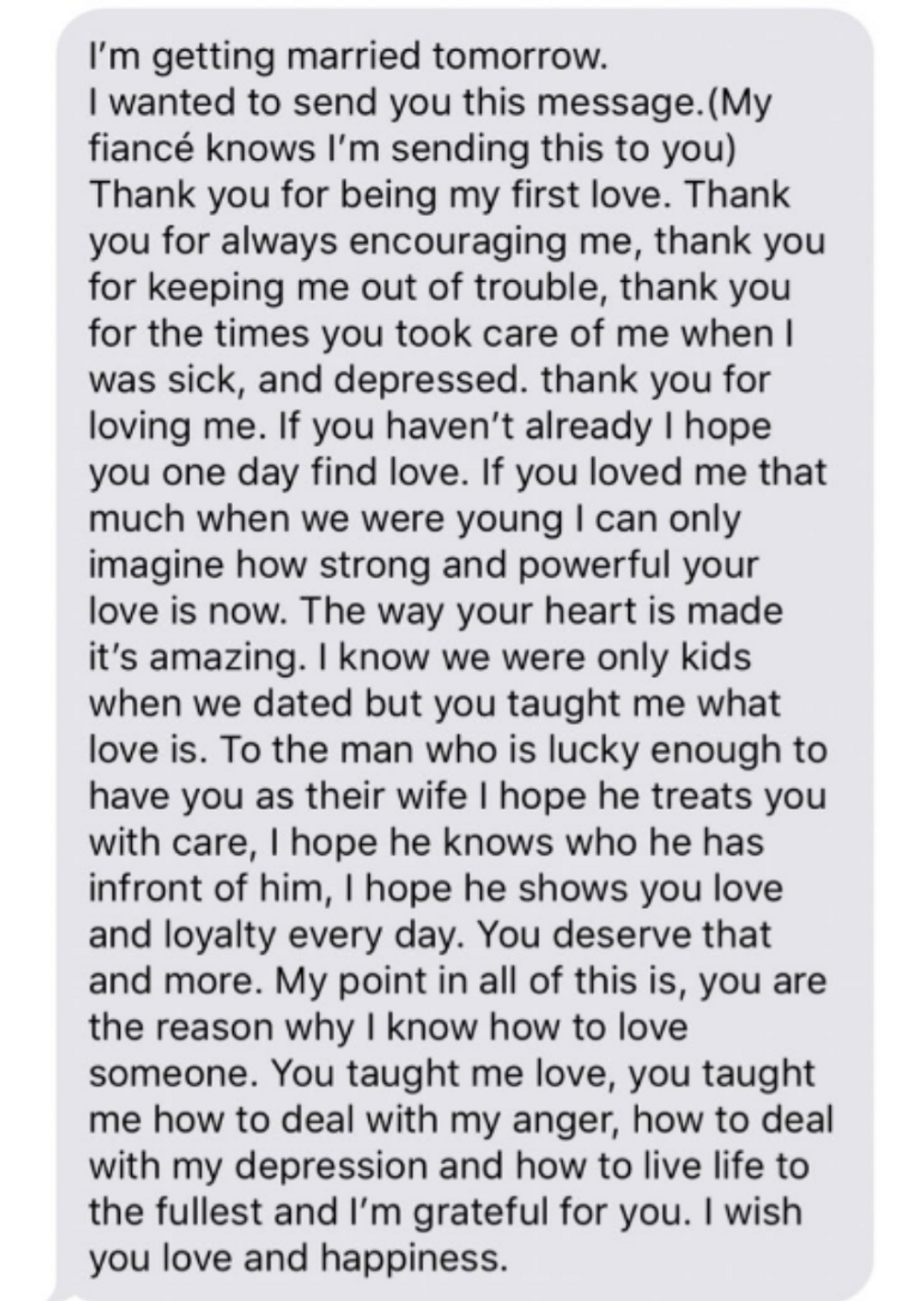 @_xolexc/Twitter
Not exactly the kind of thing you expect to receive from an ex who you've lost touch with, let alone the day before they're about to tie the knot with another person.
Many people were genuinely impressed with Aguilar's ex.
Admit it—you totally thought this was how the message would go.
But there were a lot of people who were kinda weirded out by the whole thing.
Aguilar explained to one commenter just how close she was with her ex and why his honesty wasn't all that unexpected.
And for those wondering, Aguilar did respond.
Here's what she said: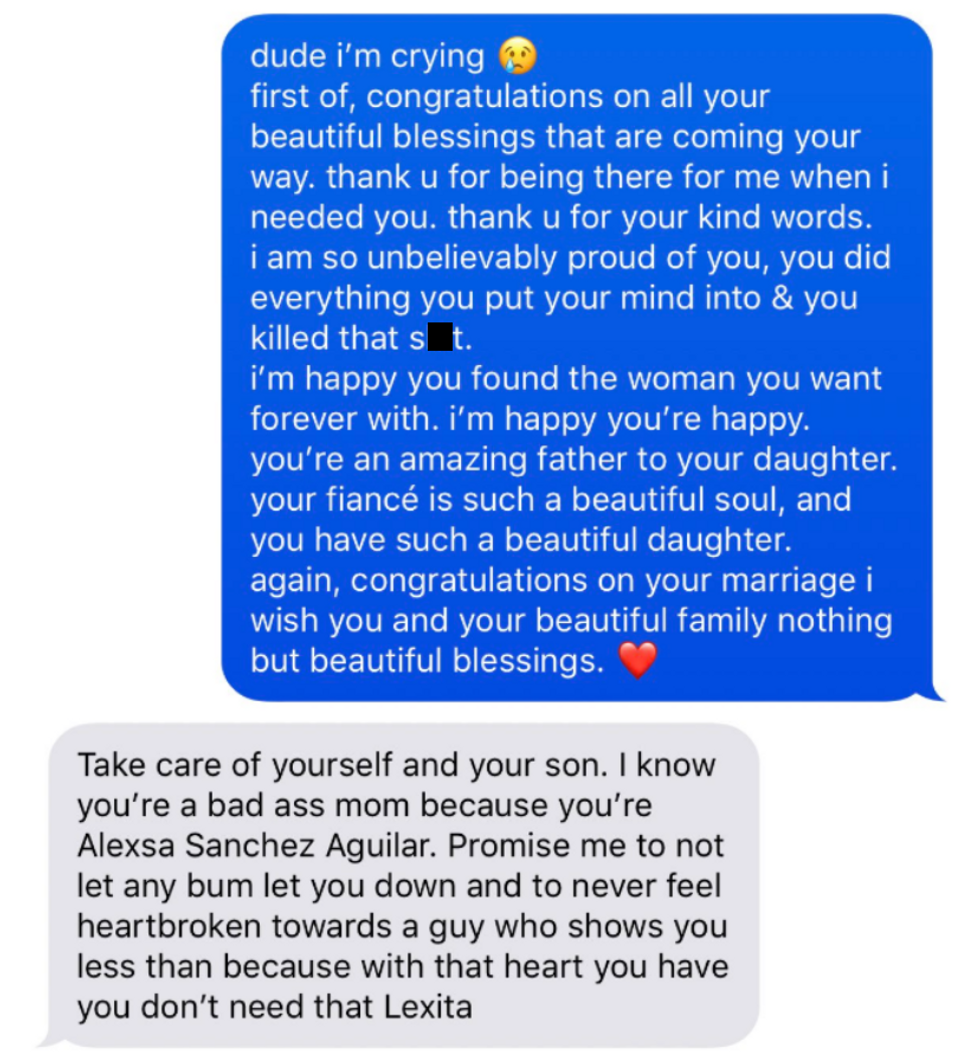 @_xolexc/Twitter
In an interview with Buzzfeed, Aguilar revealed why she shared the texts, saying:
"I wanted to show that just because things don't work out with someone, that doesn't mean you should have hate towards them. Regardless of everything, you were meant to be a part of that person's life, and them, yours."
Now that sounds like some solid advice.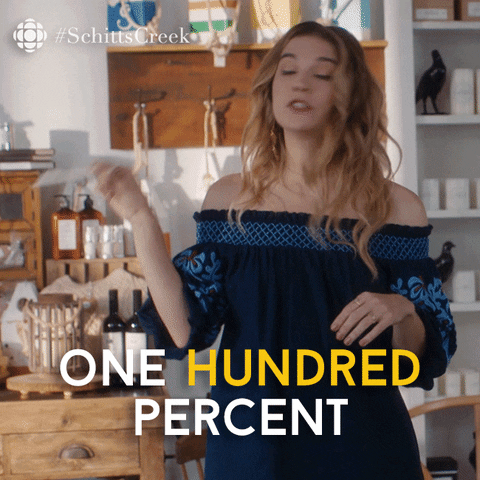 Giphy
The book No Regrets: How Loving Deeply and Living Passionately Can Impact Your Legacy Forever, available here, tells the story of one person's decision to live regret free.
"After facing the possibility of death, Robin Bertram took inventory of her life, and realized she was given a second chance: a chance to choose joy and to live life with no regrets."