Gullible People Reveal What They Mistakenly Believed For Far Too Long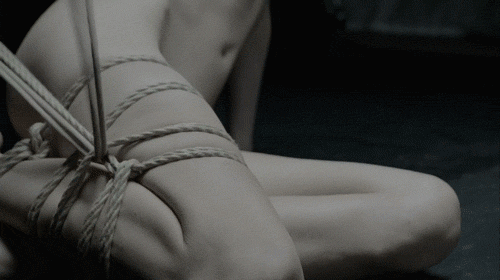 They say some people will believe anything... boy is that true. With enough charisma and conviction people can be sold just about any fable. However, eventually the "truth" will always out. We've all been there haven't we? We've all been fed a little white lie that seemed plausible or an urban myth that because of it's mythology had to have some practical source. Of course in the end most of us learn we're just a tad gullible and naive. Keeps us grounded.
Redditor _u/Guuzmen asked everyone What nonsense did you believe for way too long before you found out it was made up?
YOU MUST BE POPULAR...
I once asked my older cousin what BDSM meant and she said "Beijos Da Sailor Moon" (portuguese for Kisses From Sailor Moon). So 10 year old me started using BDSM ? as my online signature.
WINTER ISN'T COMING?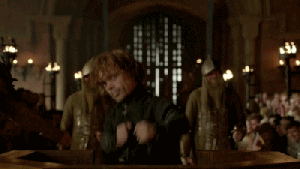 Medieval times never happened. Nobody told me that they didn't, I just thought that since dragons were fictional so was everything else. 4th grade blew my mind.
THANKS DAD...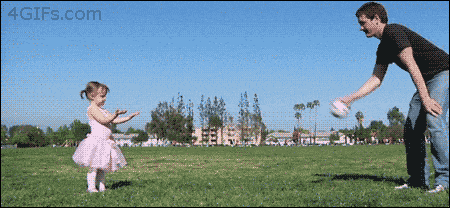 When I was younger my dad told me that horses were called "cows" and that cows are called "horses." I went by this terminology until third grade where I got into a heated argument with one of my teachers which led to my first and only school suspension. Thanks dad.
WHAT'S YOU BLOOD TYPE?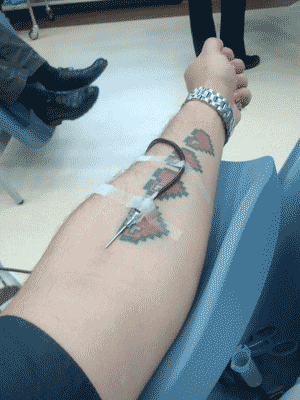 I was told when I was a child that blood wasn't replenishable, so any time I got a cut or slice I would bandaid up for days, thinking about how I'm probably still about 98% full of blood and how long I can make it last.
BIRDS & THE BEES...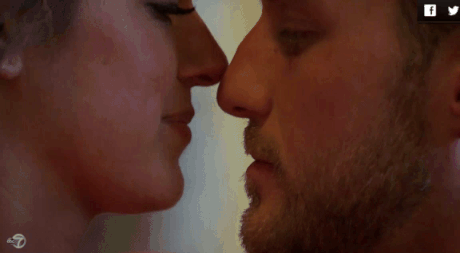 Until I was in 5th grade I thought you could get pregnant from French kissing. It was very traumatic when a boy French kissed me at the Roller rink and I had to go home and tell my mom, I think I'm pregnant. Lol
BAZOOKA OR BIG RED?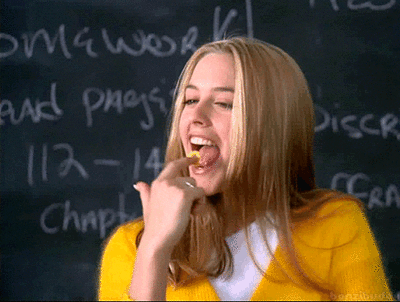 I was always told if I swallowed my gum it would not digest and get stuck in my intestines forever.
WOOF OR WOF?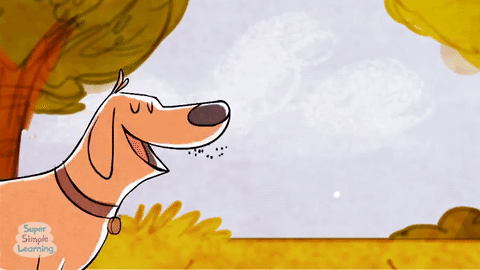 Thought that dogs were 'sprayed' rather than _'spayed' _and that there was a special castrating spray you could buy. Raised this once to my girlfriend with the worry that _"someone could get this and use it on people"_ and she proceeded to laugh until she almost vomited. I was doing a masters degree.
ALL MY SINGING!!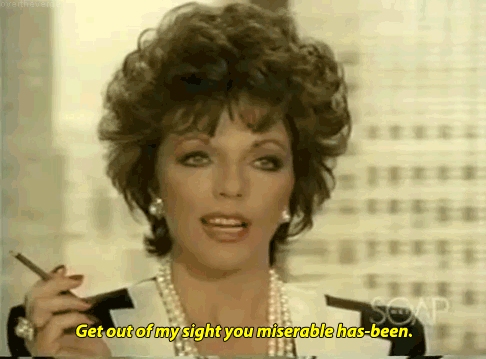 When I was a child I believed that the term "soap opera" referred to when people sing in the shower.
OH THE "JACKSON" DYNASTY!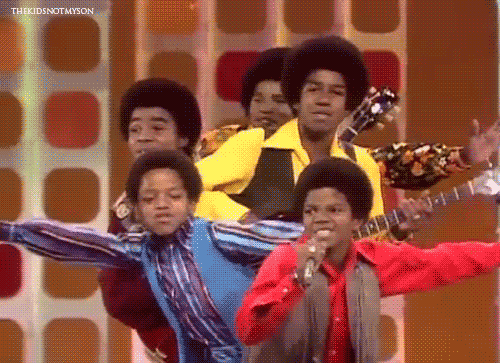 I thought President Andrew Jackson was black because his last name was Jackson and everyone with the same last name must be related, so surely he was black because the Jackson 5 were all black.
I learned differently in about 4th grade when the teacher couldn't stop laughing when I explained why the picture of Andrew Jackson was wrong in our book.
LAY OFF THE NIP...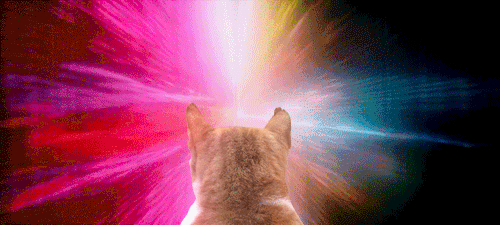 As a kid watching Shrek, seeing Puss in Boots get in trouble for having catnip on him I always just assumed cat owners had to go to some pet black market to get ahold of the crap. I didn't find out catnip was not an illegal substance until I was 23 years old.
JUST KEITH RICHARDS & CHER!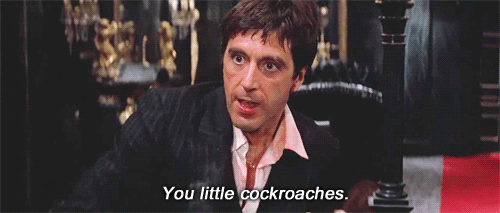 That cockroaches could survive a nuclear war.
I thought it meant any one roach was nuclear resistant.
They're way more scary that way.
OH LORD. REALLY?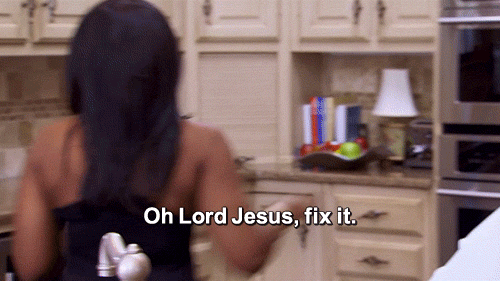 When I was a kid, one of my friends told me that black people pooped white since white people pooped brown. It didn't help either that all my black friends went along with it.
MARBLEANNE? NO!!!!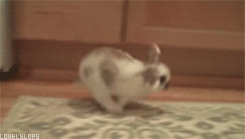 We had pet rabbits in our backyard when I was about 6-7 and it was mine and my younger sisters (5-6) job to help with the rabbits. We would even spend hours picking clovers for them and carefully taking them out one at a time to let them hop around the yard. But our rabbits ket escaping at night when we were asleep, one at a time, never to be seen again. My sister and I we're mystified. We had trouble with the locks, how did the rabbits possibly escape?? Before winter, a whole.lot of them escaped and according to my mom, the dog spooked them and we'd never see them again. Cut to my being 16, on the phone with you get sister and get on the subject of our beloved shared rabbit, Marbleanne._"Hey ma, whatever happened to Marbleanne? Did she take part in the great rabbit escape?" "She made great stew." "we...ate my pet rabbit?" "We ate all the rabbits. Cheaper than chicken." Sister and I were traumatized.
FOREVER HOLD YOUR PEACE!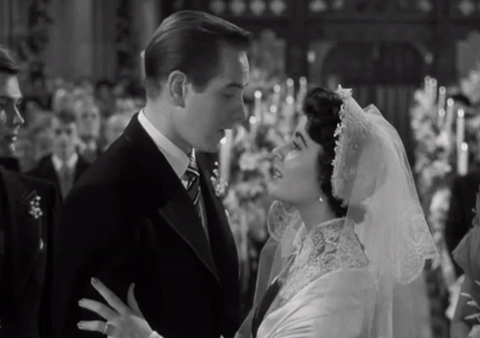 I thought the wedding kiss was what got the woman pregnant. Like, not just any kiss but only the one where the minister says "you may now kiss the bride."
I didn't think about the fact that people have multiple children, multiple years apart.
FEEL THE ROAD...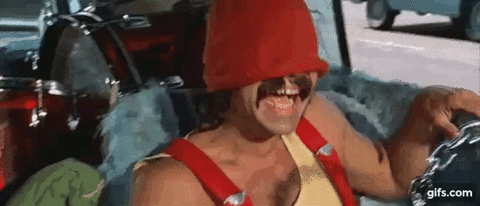 My dad told my sister that the bumps in the road (lane dividers) are "Road Braille" for blind people who drive... she believed well into adulthood.
JUST LIKE CANDY...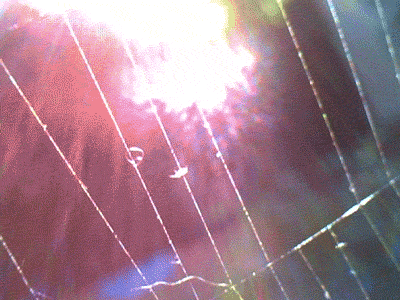 When I was 3 or 4, my cousin told me cotton candy was made out of spiderwebs. I'm in my thirties now. I KNOW it's not spiderwebs, but I still can't bring myself to eat it.
TRUTH FIRST MOMS!!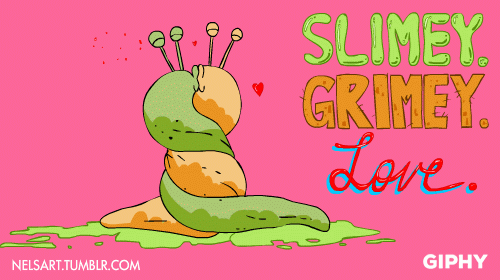 My mum used to say that slugs could swim.
I picked up a bucket, filled it with water and went around dropping slugs into their watery grave.
After i collected as many as i could i sat there, staring at them, waiting for them to swim around.
No Bueno. When I found out that they were dead I cried my eyes out. "How could you let me do this!? I'm a murderer, a slug murderer!"
SLOW DOWN!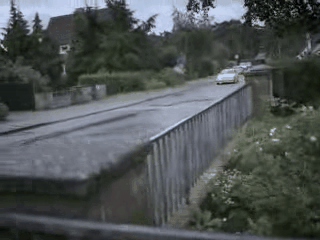 That speed bumps were actually the resting place of the deceased, and basically they'd lay some bodies down, pave over them, and you had a speed bump.
I was a naive kid, and my uncle was as jerk.
FOLLOW THE CURRENT...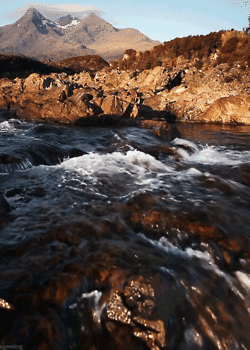 That rivers flow from north to south, and not otherwise.
ON THE RADIO!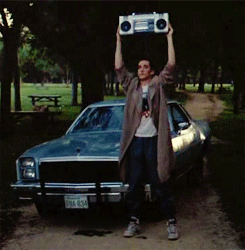 When I was a kid, my mom had this old car with a turn knob dial for the radio. She told me it only got oldies radio stations because it was so old. When they gave that car to my brother he immediately ripped the radio out and put in a new sound system. I always assumed he just wanted the new radio stations.
Then I was in college riding in a friends old beater car and we were listening to a top 40 type radio station and I was like, "Holy crap, how is your car able to get modern radio stations!"