A bride posted on Facebook her frustrations about all the questions she is getting asked about her upcoming wedding and people have mixed feelings.
---
The unknown bride is certainly done with questions about her wedding, but we can't help and wonder how she would feel if no one bothered to ask her anything. Sometimes we forget that when people take an interest in our lives, it's because they care. The easiest way to tell when someone doesn't care about you is when they aren't asking or talking about you.
Clearly this bride doesn't feel that way, and she let her feelings be known in a Facebook rant.
In the post she says:
The amount of questions I have been asked about our wedding is getting ridiculous and by people who won't even be invited. Before anyone else asks I am going to wear my glasses and you know what I don't need to tell you why. Also to answer further questions.... Yes, I am changing my name, Yes I have picked my bridesmaids (they know who they are), Yes [redacted] did pick the ring all by himself and yes it was a complete surprise. No we aren't getting married in Scotland, children will be invited but only selected ones, only Scottish people can wear kilts and yes there will be dancing.

If you have to ask one of these questions and aren't a member of the family or a close friend you can go take a hike.

Also [Redacted] and I are the last people who need advice on how to plan and deliver an event so kindly take your 'helpful advice' and stick up your a--!'"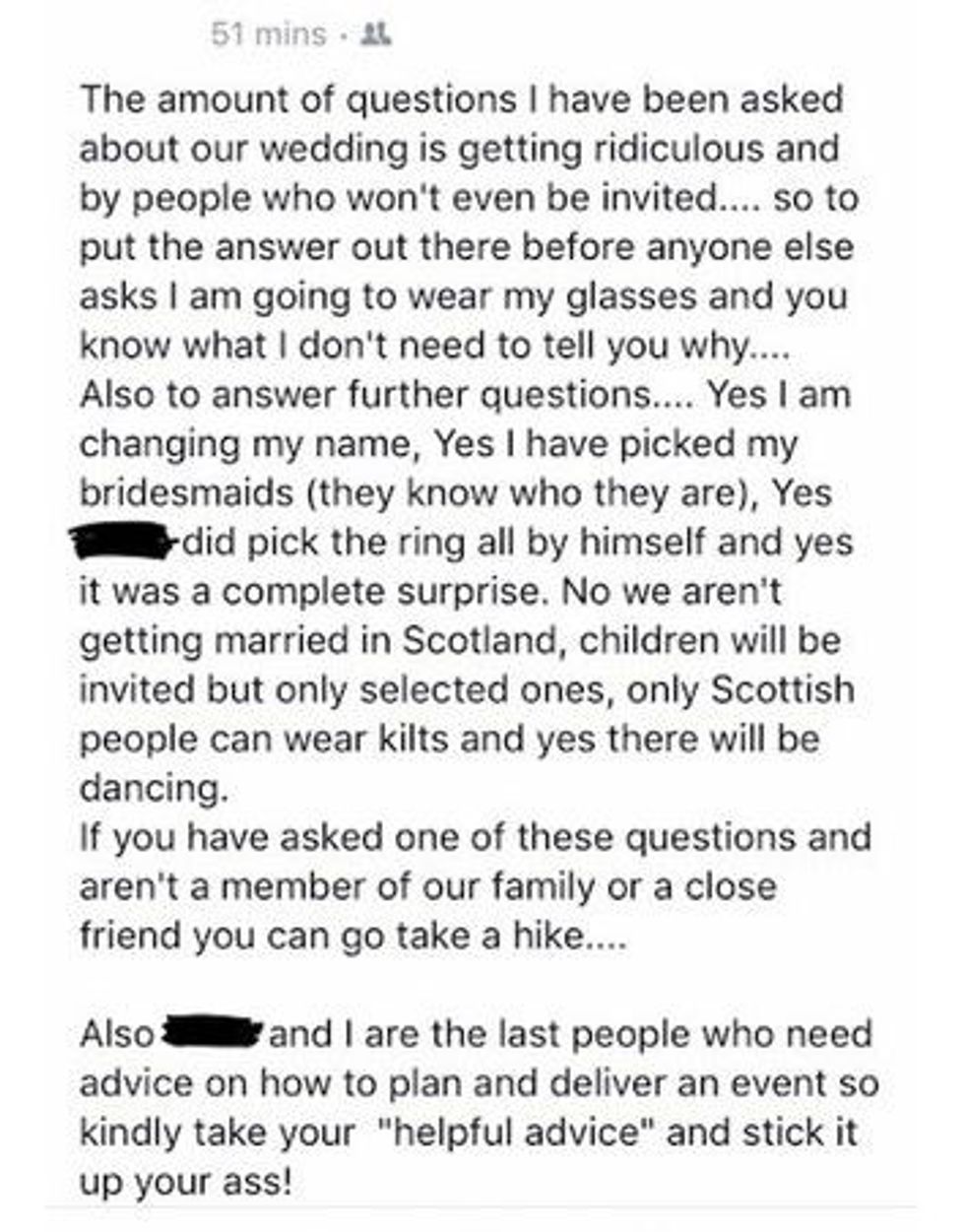 Screenshot Insider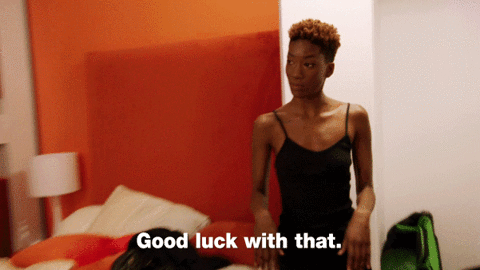 media.giphy.com
For the most part people felt the woman was being pretty rude.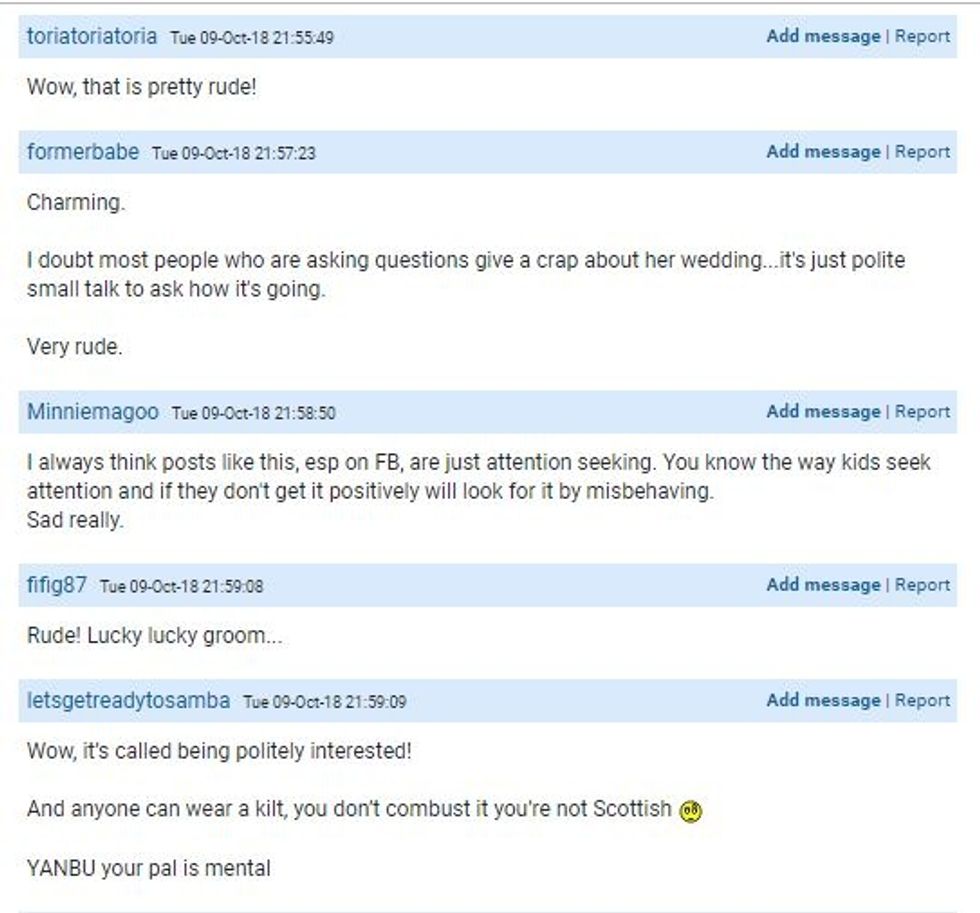 Mumsnet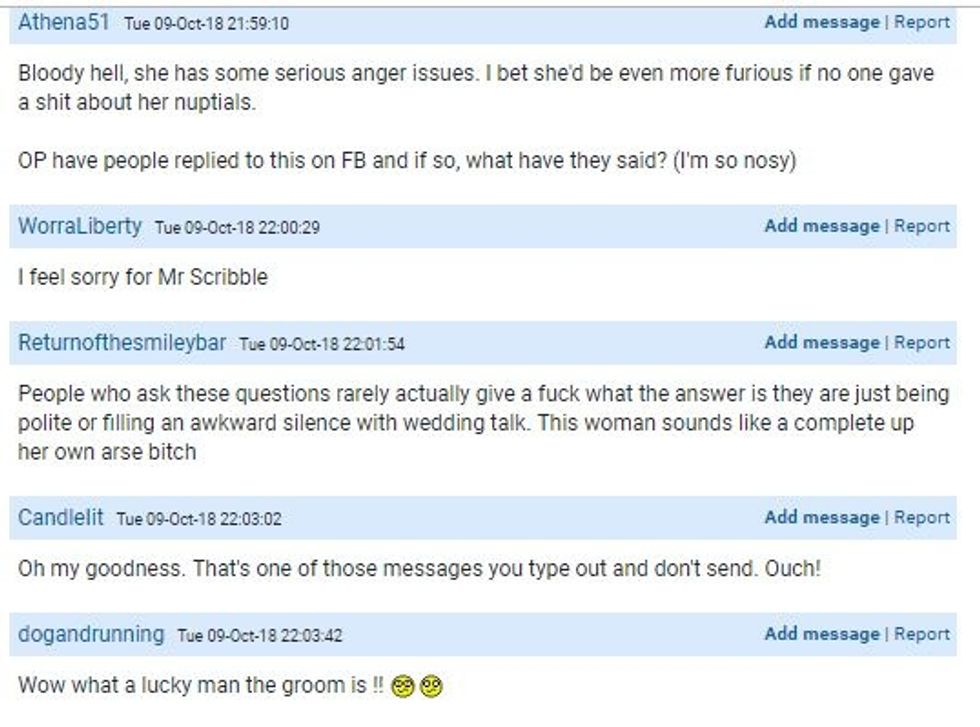 Mumsnet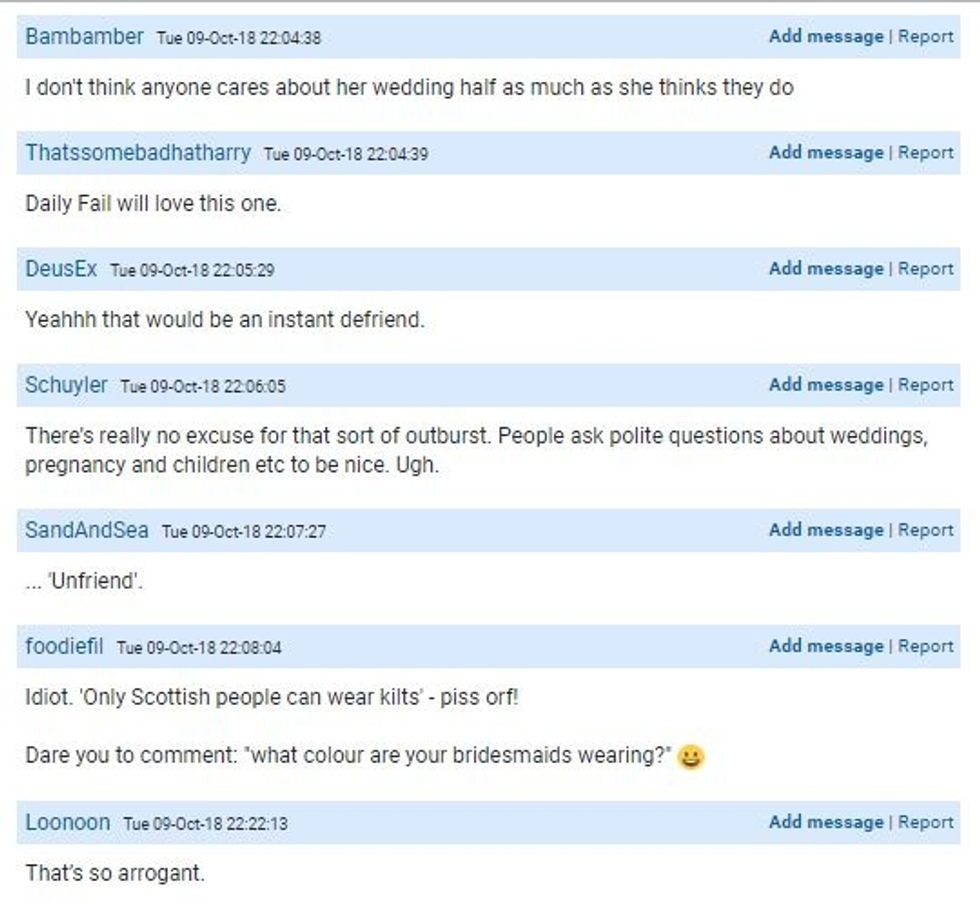 Mumsnet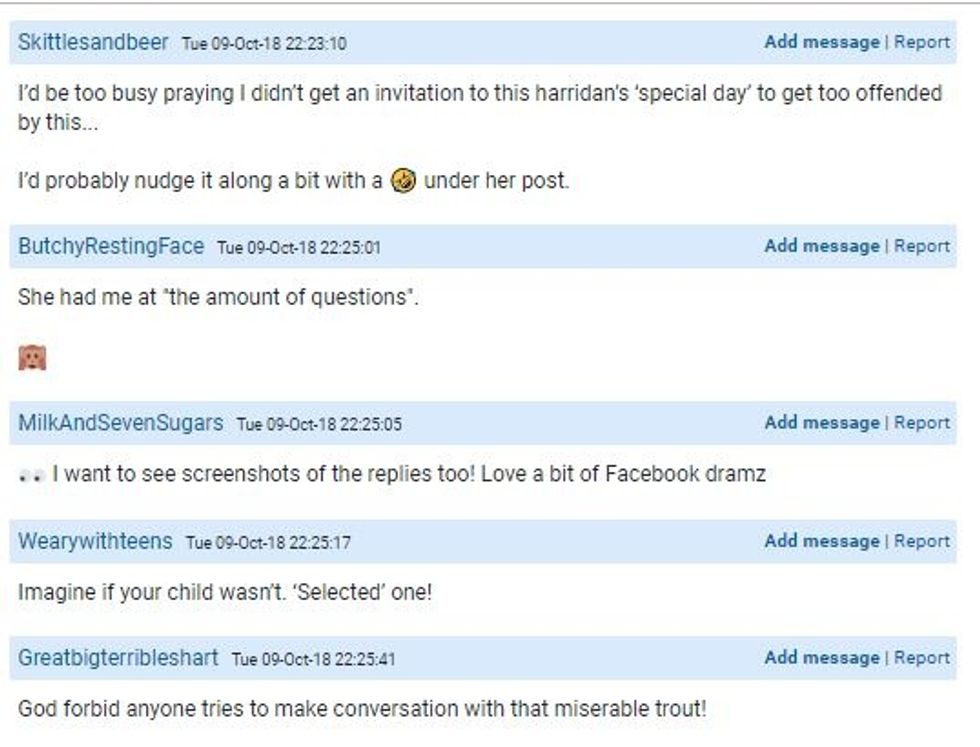 Mumsnet
A few people tried to see her point and, by a few, we mean two. Two people tried to see her point.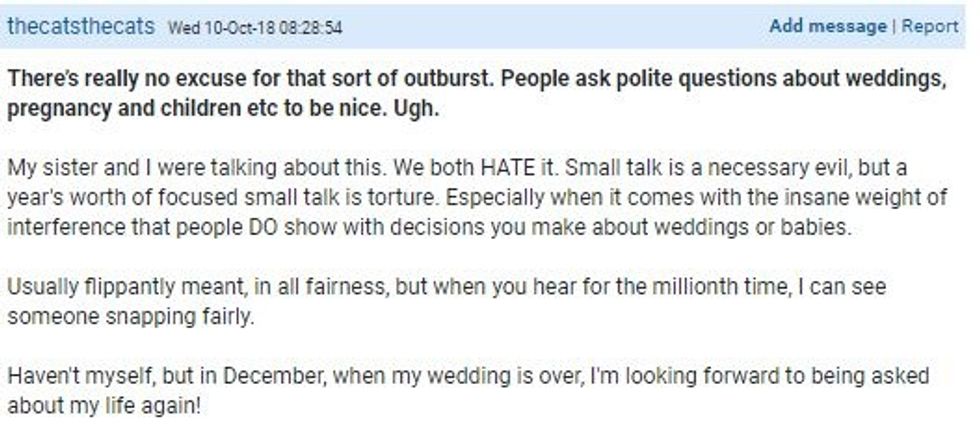 Mumsnet

Mumsnet
Whoever she is, we wish the bride all the happiness on her blessed day.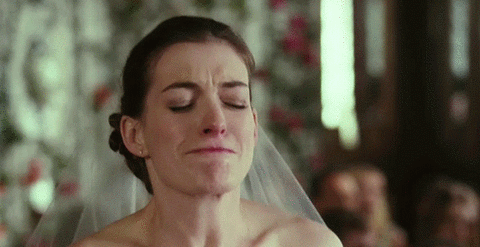 media.giphy.com