People Reveal What Makes Them Uncomfortable At Weddings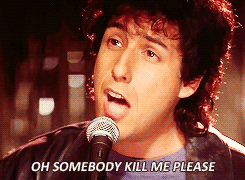 Ah, weddings - they are always so interesting. And showing up solo always adds a, uh, another level to the experience. Here we have some real gems of awkward wedding stories, and I can't help but wonder if future newlyweds will pay them any heed. Oh, and spoiler alert: I'm a terrible wedding guest.
Alayafatima01 asked, What is something that makes you uncomfortable at weddings?
Submissions have been edited for clarity, context, and profanity.
We spent all this money on gifts and travel - the least y'all can do is start on time. Or get us drunk while we wait.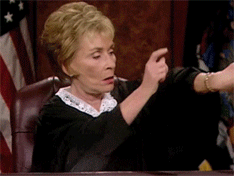 Weddings that start 45 minutes late (or more) as you sit in uncomfortable church pews - especially on hot summer days when the building doesn't have air conditioning.
They had to protect the coven from their broken bond.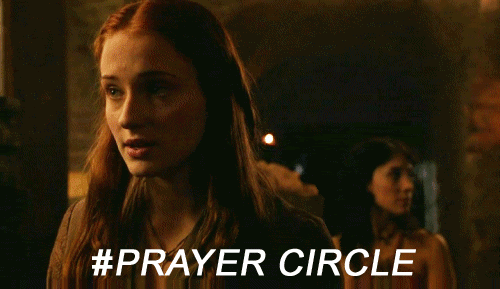 I was at a wedding where the Bride's former sorority sisters did some kneeling ritual in front of her to "release" her to her husband. It was the most awkward thing I have ever seen.
It's especially cruel when there's no open bar.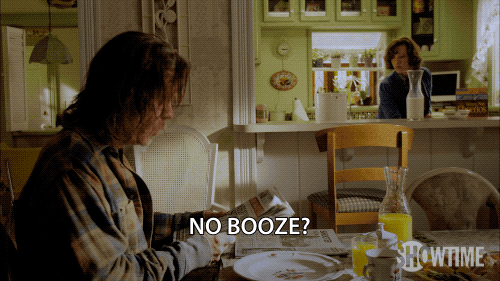 Interacting with family members you haven't seen in years because you actually hate them.
Me, every time: "I don't have a plus one." *Brings flask*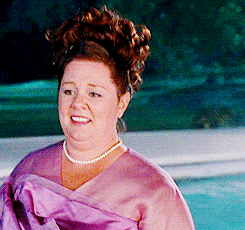 Being the only single person there, and it's glaringly obvious that I completely threw off the seating plan.
And everyone around you is a straight married couple with kids and and a mortgage. Whatever, I'm cuter.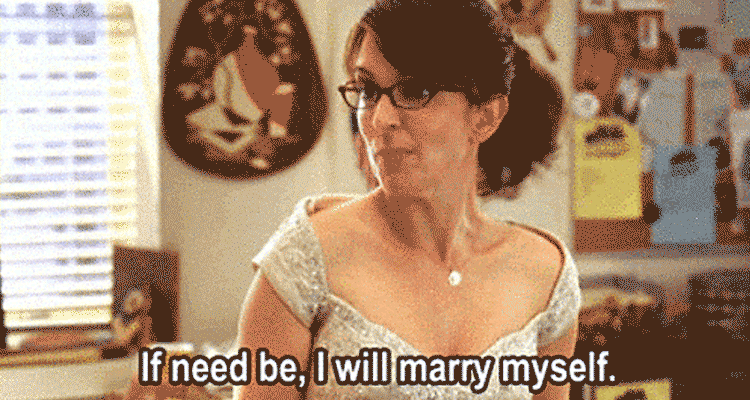 Sitting there awkwardly, trying not to look bored, wondering how long you have to stay because the only people you know are the bride and groom.
This is the tackiest of tacky attention-stealing moves.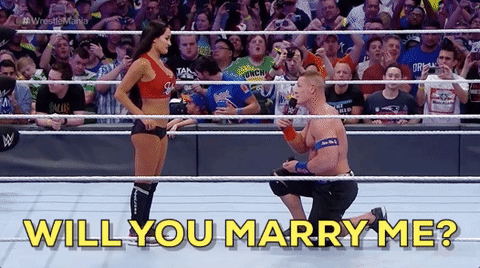 People who propose at other people's weddings.
Juicy gossip is THE BEST part of weddings.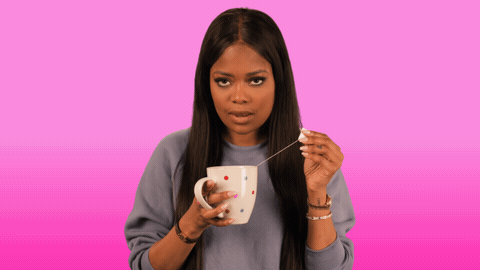 The guests who complain about and pick apart the ceremony and reception to anyone they can drag into a conversation. Would it kill them to be happy for anyone else for once?
I know you're getting married but what about meeeeeeeeeeee...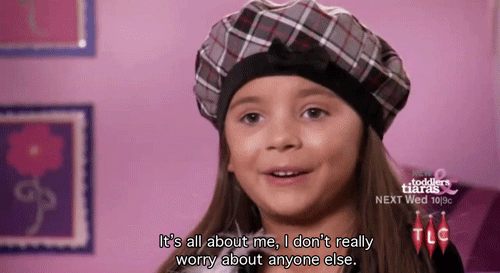 People who are not the ones who are getting married, but try to make the wedding all about them anyway, like for example a poor girl whose narcissistic mother dressed all in white and tried to focus everybody's attention on herself.
Oh, I hated that woman so much...
Video-bomb everything, but tastefully - for the most part.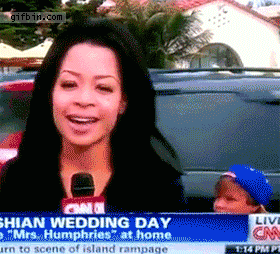 The videographer.
Yes, I am in the buffet line selflessly doing my part to ensure that the new couple has no leftovers. But they may not want this on their cherished tape.
There's always one, and it's never disappointing. "Like that time in Thailand with that stripper..."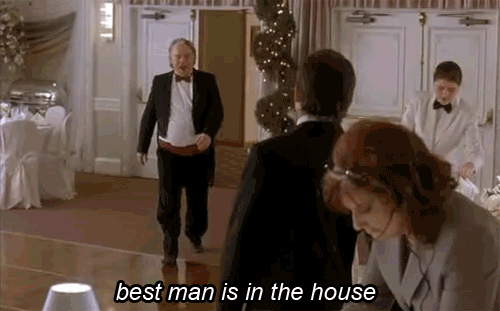 The friend of the groom who always thinks it's funny to make cringe-worthy sex jokes.
My fabulous tuxedo is all the explanation you people need.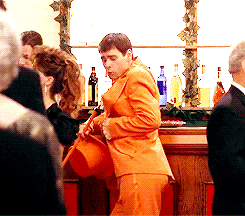 Showing up solo and getting an assigned seat at a table full of couples.
They judged me for triple-fisting but who's laughing now?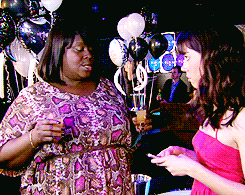 The hour during dinner where the open bar closes.
"My cats are a lot of work."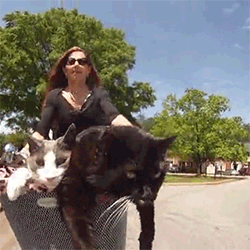 When everyone says "you're next" or "so, when are you going to get married?" I'm 21!!!!
It's like "Poetry in Motion" except the train is stuck in the tunnel and it's 97 degrees.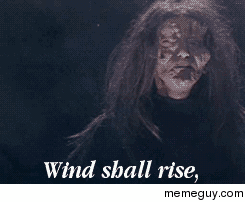 Original poems - especially when there are four of them.
Nothing like listening to inside joke after inside joke...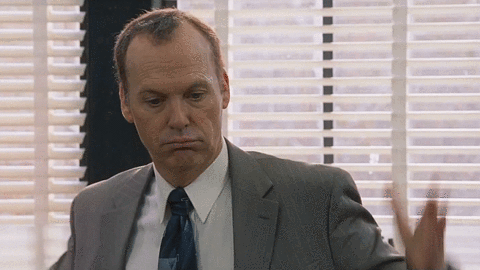 The "Toasts" to the bride and groom. They can be very cringe-worthy.
This is when the open bar comes in handy. They'll find me.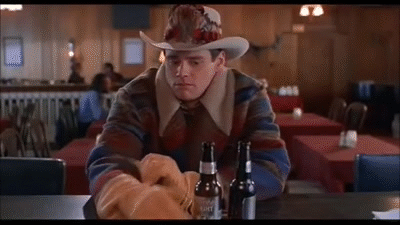 Standing around awkwardly waiting for the newlyweds to be done with a long line of well-wishers so you can do the same and possibly nab a photo with them.
Oh mister husband is going to be sorely disappointed.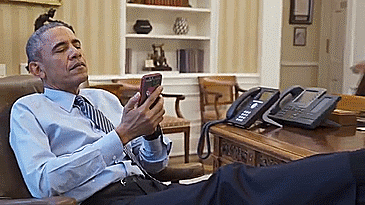 This isn't at weddings in general, but a wedding I went to.
Long-time, childhood friend was getting married about four years ago. Their friend, a pastor, was officiating the ceremony. He read passages from The Bible, spoke on love and it's connection to Christianity, how this union was blessed by God, etc.. In all that, he nonchalantly dropped a brief bit about how my friend now owned his wife. Like cattle. Then he carried on as if that wasn't weird at all. Nobody seemed to react to it except my two other buddies and I. We turned to each other and mouthed "what the f_ck?".
Sloppy drunk selfies while "Cotton-Eyed Joe" makes its third round...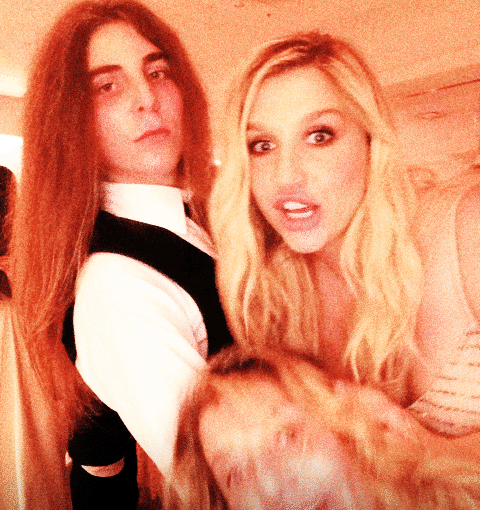 Wedding guests trying too hard to take photos of it all, especially with a flash, and ruining the professional and well-paid photographer's photo.
As a wedding DJ, kids on the dance floor completely kill the dance floor.
A wildly inappropriate Halloween wedding? Count. Me. In.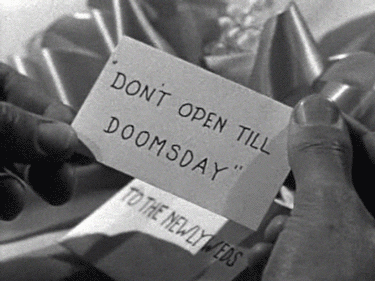 People complaining about the food. The FREE food.
Also, this may not be totally related but my best buddy had his wedding on Halloween because he and new wife are like that and some of the women's costumes were wildly inappropriate. Also open bar and free tattoos. Some people got the worst tats I've ever seen