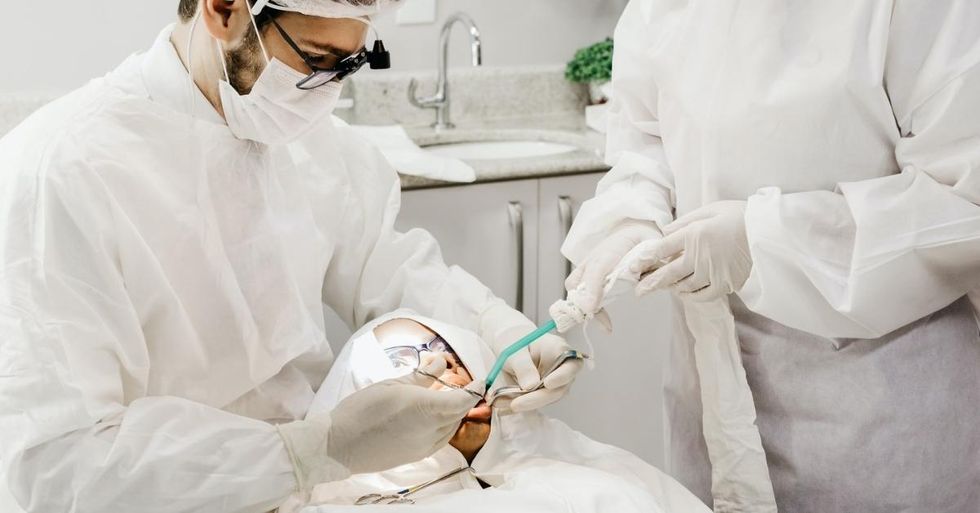 The fear of very common or necessary things in life can lead to a whole host of problems. How do you handle being afraid of someone you need to see regularly, like the dentist? Redditor Rycax's wife has this exact problem. The original poster (OP) doesn't think his wife handled the situation in the best […]
More
When marriages or relationships fall apart, infidelity is not always the cause.

Deep-rooted problems often lead spouses or significant others to cheat on the other person.
So what are these issues that drive a wedge between people who once thought they would be each other's happily ever after?

Curious to hear from strangers online, Redditor Liam_Tang asked:
"People who've divorced, aside from adultery, what were the irreconcilable differences that ended the marriage?"
You think you know a person when you walk down the aisle.
These Redditors were in for a rude awakening.
Pet Neglect
"My wife divorced her ex for many reasons, but the final straw was when she went out of town for a few days, and when she got back he had not fed or given water to the dog. The dog lived a long and happy life after that."
– StrangeCrimes

Obsessed With A Crush
"Not me, but I had an old coworker that divorced his wife for spending their entire savings on candy crush and games of the same type."
– Hexis40

Compatibility Musts
"ITT: Intimacy (sex/romance), beliefs (religion/spirituality/politics), kids, and I haven't seen it yet but it's coming: finances."
"The big four. You REALLY need to discuss these things in detail BEFORE getting married."
– rabbiskittles

Physical violence is a legit reason for people to peace out of a relationship.

The Flattening
"She threatened to hit me with a hammer."
– michaelrohansmith

Hitting The Bottle
"She became an abusive alcoholic. It was sad but I had to get out."
– diegojones4
Emotional pain is too damaging to recover from.
Truth Hurts
"She told me as we stood in front of the judge ending our 7 year marriage, 'I never loved you, I just wanted kids.'"
– Pinch_Dogs

Can't Fix Angry
"She was beautiful/smart but an angry angry person. I thought I could be sweet to her and 'fix' that. Heh. She kicked the crap out of me emotionally. Wife II has been a walk in the roses for 32 years now :)"
– lowlandr
A change of heart is worthless if comes too late.
"We Could've Had A Nice Marriage
"He could not understand that my wants and needs were as important as his wants and needs. We tried to make it work for 7 years. During that time, for things that were really important to me, I tried explaining logically, asking nicely, begging, crying, yelling, passive aggressiveness... cycled back through all of these options multiple times."
"(If I knew something was important to him, I would do that. For example, he was really into sports, so I went to all his events, even though that is not at all my thing.) When I finally threw up my hands and told him it was time to get a divorce, he suddenly panicked and said 'What can I do? Do you want me to do half the chores? I'll do it! Do you want me to get a job? I'll do it! Do you want me to buy you presents for your birthday? I'll do it!'"
"So, in other words, he could have been doing that all along, but just couldn't be bothered. That made me so angry. We could have had a nice marriage that we both enjoyed, but no, by the time he saw the light, that ship had sailed."
"We are both happily remarried now (to different people) and I joke that his new wife owes me a thank you note. It was his experience with me that taught him to listen to her and take her needs seriously."
– Bluebird-True
"What Can I Do?"
"My ex was exactly like this. I didn't marry him but when I told him let's break up, he went all like, what can I do? Let's get engaged, let's look at houses, etc. Basically all the pre-marriage topics that we should be discussing about after being together for 7 years."
"I got so angry and straight up told him it's too late... I don't need you anymore."
– gudetarako
As much as a couple wants to stay together, unforeseen circumstances can eventually tear people apart.
Very few people can maintain healthy long-distance relationships.
When a new job opportunity takes a significant other away, would you begrudge them for wanting a better position to earn more money? Or is it better for them to reluctantly turn down the opportunity so they could stay with you? Do either scenarios breed resentment?
These were questions I've often asked myself with past relationships, and my answers varied depending on the person I was with.

Want to "know" more?
Sign up for the Knowable newsletter here.

Never miss another big, odd, funny or heartbreaking moment again.
Keep reading...
Show less
We may not like it, but getting older is pretty inevitable.
With age may come wisdom, but it also comes with lots of responsibilities.
And some days, we're just over it.
Redditor brick_layer asked:
"What tasks are you tired of doing as an adult?"
Decisions, Decisions
"Deciding what to make for dinner."
- PortiaEss
"I would eat people kibble if it tasted good. Bachelor Chow (just add beer) needs to be a real thing."
- chaos8803
Hi, Ho, Hi, Ho
"Going to work and acting like a functional person."
- ovelanimimerkki
"Yep, I hate trying to work when I'm not emotionally stable or just exhausted. And you literally can't tell anyone or they tell you to go get a coffee which just makes the week go downhill over time."
- gg_ff_42069
Manners
"Being polite to other adults who don't deserve it."
- 25_-a
"Also known as the 'I am too old for this sh*t' phase of life."
- Zintao
Cleaning
"Cleaning the fridge. 🤢 when I find something way in the back that's been forgotten."
- joydobson
"I finally cleaned out ours today because it was trash day, and the husband isn't home to argue with me about how that sauce from 2015 is 'still good!!' 🤨 Now I have an empty fridge with just the bare essentials. Worth it."
- Grizelda_Gunderson
Circle of Life
"Working. Paying bills. Getting up early. Doing stuff."
- guyfromcroswell
"Agreed. Such a mundane cycle indeed."
- Emotional_Ratio_3251
Is Naked So Bad?
"Laundry grrrrr."
- FewPizza7880
"I tend to put the laundry in, hear it beep, forget about it for 6 hours then remember it needs to dry."
- marvel_is_wow
Traffic
"Anticipating the morons on the roads that change lanes without signaling."
- Reddit
"Or merging into 70mph traffic while doing 45..."
- haveyouseenthebridge
"Or being stuck behind those people as we're merging, I get pissed. Like speed up to the flow of traffic, being behind them merging puts me in danger too."
- Nigel_IncubatorJones
Maintenance
"Buying a house is an endless list of shit that needs fixing or improving."
- muffbiscuits
"This is one of the many reasons I bought a condo. The majority of the maintenance is somebody else's problem. I haven't cut grass, raked leaves or shoveled snow in almost a decade."
‐ yogaballcactus
Teeth
​"Brushing my teeth. It's annoying."
- scottevil110"​
"I feel this deep. It's flossing for me."
- brick_layer
"Wait until you're in your 60s and all of a sudden the perfect teeth that never even had a cavity now all of a sudden have tiny cracks and need porcelain crowns and you have constant pain and Delta Dental only covers cleanings and x-rays and a single crown is like $1500 and they're telling you that you need four and you think, well, we don't really need two cars, I could sell my old Subaru."
- Nobody_Wins_13
Alarming
"Waking up to an alarm clock."
"I've been waking up to an alarm clock almost every day since 1985, and I'm fucking tired of it."
"I want to wake up when I'm done sleeping."
"I don't want to wake up and find that I've slept through/turned off my alarm(s) yet again, and have to choose between packing a lunch and taking a shower."
- thisbuttonsucks
What part of adulthood are you tired of?
Want to "know" more?

Sign up for the Knowable newsletter here.
Never miss another big, odd, funny or heartbreaking moment again.
Keep reading...
Show less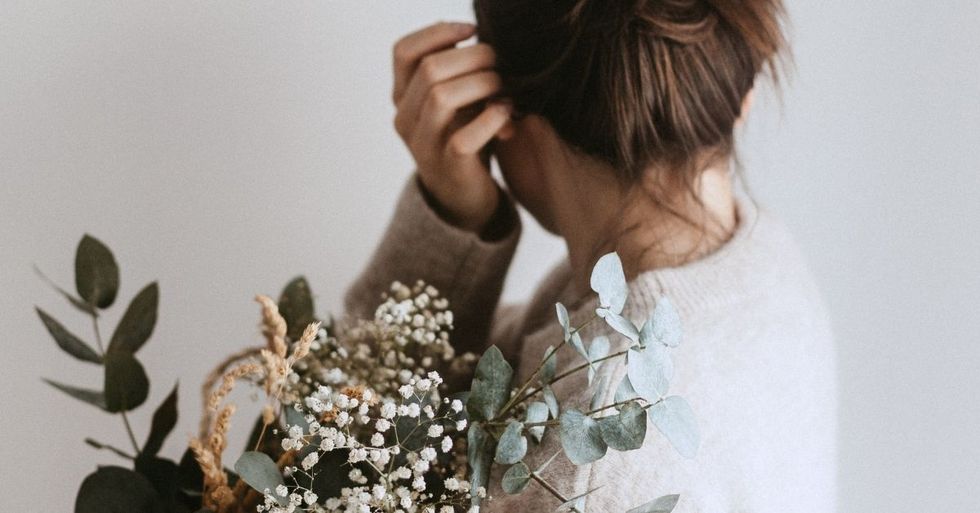 When it comes to taking criticism, everyone has their limits. Redditor Routine-Hat-4545 is a 28-year-old woman who is in a happy marriage and prides herself on having selective hearing when it comes to facing criticism. One day at work, her patience was tested and her subsequent reaction left a coworker in tears. Feeling not too […]
More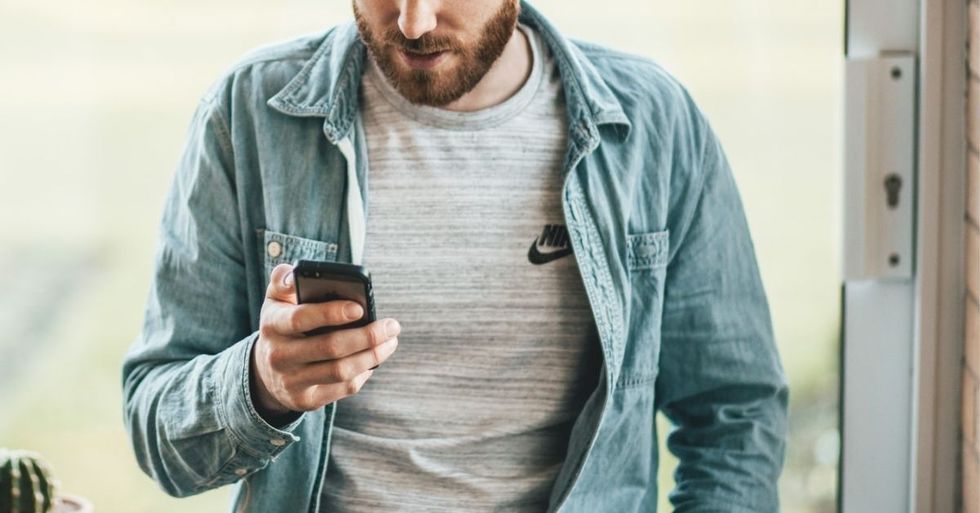 There is such a fine line in friendships. We all like to believe it's not there, but it is. That line between keeping and losing a friend. The reason it's fine is because there is always one or two unforeseen issues that have yet to be tested. Often one of those issues has to deal […]
More