Love is crazy. I've finally come to that conclusion. And marriage, you take your life in your hands and just throw caution to the wind in hopes of survival with that step.
When love falls apart, things can get real messy, real fast. And I've always been stunned by people's behavior when love subsides.
More often than not, it's like they become different people. Sometimes people are beset by tragedy and grief and sometimes people smile wide and move on. It's a coin toss.
But my favorite post divorce personality has to be the sudden super villain. Oh honey watch out for them!
Redditor u/hyperyog wanted to hear all the tea from the divorcees out there by asking:
Divorced Redditors, what is the craziest thing you or your former spouse did after divorce?
I once had a friend who burned her ex's house down when he wasn't home. He had started seeing someone almost immediately, so she thought, lemme set their sparks. Yeah, she wasn't well. Whatever happened to just a quick goodbye?
Swiped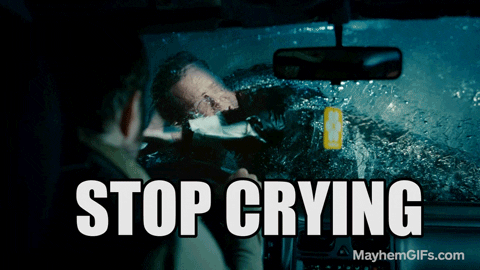 dean winters crying GIF by Mayhem
Giphy
"She removed the retaining clips for my windshield wipers, but put the wipers back on the arms. First storm after I got my car back from her, driver side wiper flew off the car on Interstate 40. Good times."
Sicko!
"He wrote suicide notes and put them in my kids backpacks for them/me to find. Then he turned off his phone and went to a coworkers house to play crib and have drinks.. all the while knowing I would be freaking out searching for him thinking he was in danger or worse. Thankfully my kids didn't see the notes and didn't know what was going on. This was just one of the many, many crazy things he did. Two years out and he just recently stopped showing up at my work and driving by my house at night."
A Sad End
"Died of a drug overdose. To be fair, her drug addiction was the reason for the divorce, so maybe that isn't too crazy."
"That's so incredibly difficult to have gone through. I unfortunately know the depths of this kind of pain, and while I'm sure the circumstances surrounding it are different, the loss that still happened is a tragedy. My condolences."
Bye Girl
"Stalked me for 5 years. Would make fake social media profiles to try to follow me (which I would block endlessly) and would try to find where I worked so she could talk to me. This lady cheated on me with 7 different men 2 months after we were married. I kicked her a** to the curb and made her sign the court papers."
"When we had our day in court she cried in the judges office while I just wanted to get this crap done. After, my dad was with me and he threw 50 dollars at her and told her to "change your freaking last name." Good guy Pops. I haven't seen or heard from her in about 5 years, thank goodness."
- Letharos
Take it All!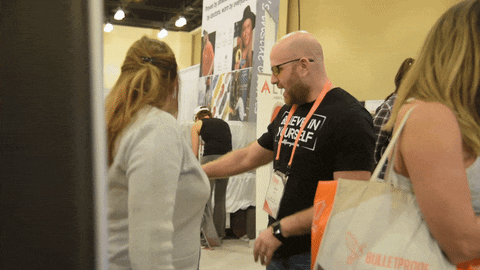 skin care spinning GIF by Primal Life Organics
Giphy
"I had an ex-boyfriend go through my apartment and take back every gift he had given me that he could find. Then he went in my bedside table and took the condoms. And the vibrator he had given me."
See now, when I'm out... I'm out! I don't want to see you, hear from you or know you. I wish you well in life, but please live it far from me. Anyone agree? Clearly not the people here. Let's continue...
For the Boy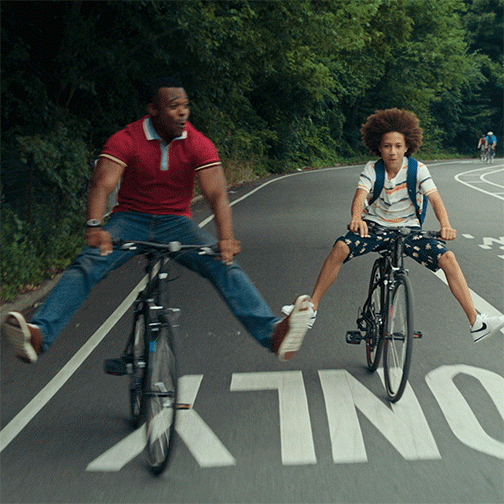 bicycling father and son GIF by NETFLIX
Giphy
"All I wanted was custody of my son, I gave her everything else except one of our cars. She fought me through 5 hearings, I won. She never came to see him again."
Dangerous Woman
"My ex cheated on me the week my mom died in the hospital. She spent a year and a half trying to get in touch with me. She would call my old work and make fake accounts trying to message me on FB. It was insane. She later sends a certified letter explaining she was sorry that she did what she did and that she aborted our child."
"Wanted me to meet her somewhere so she could apologize face to face. She already married some other guy that she had children with and was still trying to get in touch with me. I never understood her."
- orstius
Be Gone
"After years of telling me she wanted a child, that she wanted to be a mom, that her life's dream was to be a stay at home mom, she got pregnant with the first guy she slept with while we were getting divorced and put the kid up for adoption even before it was born. This was a long-standing thing with her, she always wanted something (car, house, dog, cat, marriage, etc) and the second she got it she immediately hated it."
The "Actor"!
"Called me and pretended he had been hit by a car while we were talking. He even tried to voice the crowd that had gathered around his "body." God-awful acting, but pretty funny listening to him try to mimic a woman's voice. Points for trying to be inclusive, I guess."
"I think he was trying to get me to re-live my trauma of being on the phone with a friend who actually HAD been hit by a car while we were talking. Too bad he didn't realize that hearing the real thing is worlds different than hearing a dumba** try to act it out."
Money Blues
"I was sending 600 dollars a month to support my daughter because she's the only thing I give a sh!t about. My ex texts me and tells me I need to be sending 1200 a month because she's broke and can't pay her bills and I should feel guilty about it. She left me for another guy while I was on deployment I told her to go screw herself--call my lawyer."
Pop Off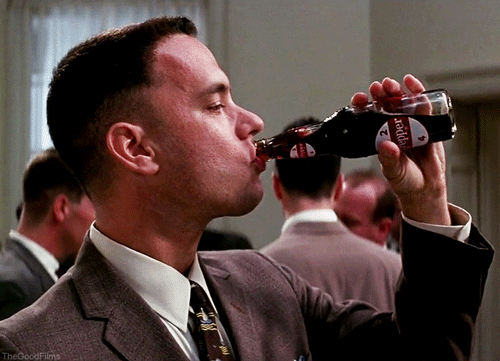 Tom Hanks Drinking GIF by The Good Films
Giphy
"Took the sodas from the fridge as he walked out the door. Dumfounded."
See, I blame Alanis Morissette and her "Jagged Little Pill" album. All I'm going to say is... the secret song. I think she gave people ideas. (I love that song) Y'all, seek therapy if you can't shake people. When it's done, let it be done.
Want to "know" more? Never miss another big, odd, funny, or heartbreaking moment again. Sign up for the Knowable newsletter here.

Keep reading...
Show less
Sometimes you just gotta walk away. Love is love and it's fabulous and all that jazz, but that doesn't mean it's meant to be... forever.
And no one wants to hurt another person's feelings, especially someone you're in a relationship with; unless they really deserve it. But more often than not, a lot of marriage proposals seem ill timed and not well thought out.
Like, you just cheated on me or stole my money, a "Will you marry me?" does NOT an "I'm sorry" make.
Redditor u/tommygunz007 wanted to chat with the ladies out there about the times they just had to say... "No!" They asked:
[Serious] Women of Reddit who were proposed to by their SO and said no, what's your story?
Want to "know" more? Never miss another big, odd, funny, or heartbreaking moment again. Sign up for the Knowable newsletter here.

Keep reading...
Show less
Marriage takes WORK. If both parties aren't willing to put in the effort things get bad pretty fast. The fairytale lie we've been fed of happily ever after has made it difficult for people to grasp what real long-term relationships look like. News flash: it gets messy!
When Redditor CrisP_bacon asked the question "Long term (10+ years) married couples of reddit, Whats was the worst low you've had and why didnt you leave?" the online marriage veterans were glad to share their struggles, and their triumphs.
Relationships take work, dedication, and self reflection from both parties. Hope these couples continue staying safe and in love.
Want to "know" more? Never miss another big, odd, funny, or heartbreaking moment again. Sign up for the Knowable newsletter here.
Keep reading...
Show less
Cheaters never win or prosper. Or do they? Those are especially pointed questions when it comes to matter of the heart. Being in a relationship is difficult. Just because you love someone doesn't mean the devil still isn't beguiling. We're not perfect. I love vodka, but I don't pretend rum isn't out there. I just have to commit to not imbibing. ;)
Redditor
u/tofuandvegantendies
wanted to see who was willing to discuss the times they've strayed from the path of righteousness in relationships by asking...
[Serious] People who had an affair and got away with it: what's your story? Do you feel any guilt?
I've had several serious relationships in my time. I've cheated on a few, I've been cheated on and I've been the person who was cheated with. And although it felt good in the moment, the aftermath always left me feeling shame. Because I knew I was better than that. Who can relate?
Sorry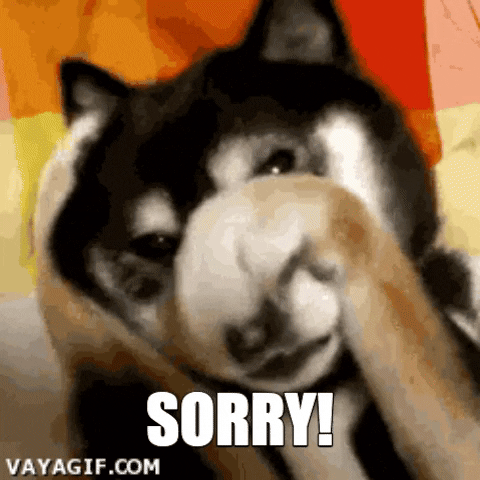 Sorry Dog GIF by swerk
Giphy
I have cheated on My now Ex-girlfriend and got away with it obviously because it was a long-distance relationship. And I did it with my now ex-best friend (M) and I was 17 and I do feel guilty because it's not fair to cheat at all under any circumstances. I'm never doing it again and it never occurred to me that I'm doing anything wrong which is horrible. My heart goes out the people who are being cheated on I'm sorry.
In the Sunken Place
I met a beautiful young(er) woman online and we immediately hit it off.
In the time leading up to our first date, she was super excited about hanging out/fooling around with a "Dilf"/"Dad" (I'm single/no kids. I just look sad, old, and defeated), whereas I was super excited that I met someone beautiful/funny and that they were crazy excited to spend time with ME! (Shock, I know).
When we finally met, our hangout essentially dissolved into an affectionate, sloppy, naked, mess, to which my new "friend" decided to share that she had long-term BF/Fiance . -_-
At that point, my feeling could only be described as the sunken place from Get Out, where my psyche felt like it was sinking into a black hole of disappointment while I was watching my body/mind interact with this person.
I couldn't enjoy our time after that, and I felt numb to her affections. So the guilt was immediate. I think the feeling that I struggled with/ate away at me the most is knowing that the entire time leading up to this, I was upfront with my interests and intent (LTR) and that I spent all this emotional energy getting exciting/happy about meeting a potential partner, and then having to reconcile how everything was pretty much bull.
Eggs in the basket...
I was in a cycle of serial cheating for the majority of my dating life. I dated many, many people, but only one boyfriend ever found out about my infidelity (and promptly dumped me).
I compartmentalized every relationship and fooled myself into thinking I was doing it to avoid "putting all my eggs in one basket." In reality, it was because I never felt satisfied with the amount of validation and attention I received. I made impulse decisions and submerged myself into relationships, because self-introspection was too scary.
When I went off prozac two years ago, the truth of what I was and had been doing to myself and others hit me smack in the face. I was consumed by guilt and self-hatred and vowed to change my ways. I've kept that vow.
I currently have a serious boyfriend, and he is my first monogamous relationship. I'm in therapy, on appropriate medication, and have cut off toxic influences. I'm working through my traumas. I no longer talk to any of the people I cheated on, but I wish them the best.

Six Months In...
The affair was with me. She was an older married woman in her early 40's, and I was single and 27. We flirted for months in person and text, but I didn't think anything would come of it. Then it did for a year and a half. She tried to break it off twice out of guilt, and I completely understood, but within a week we were back in bed together. Third time was a charm, apparently.
Guilt?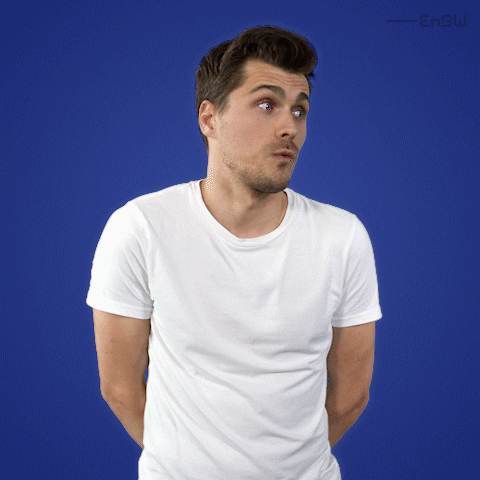 sorry ups GIF by EnBW
Giphy
I wasn't the one who had an affair. She was the one that had an affair with me.
I had broken up with her officially but remained as friends with benefits. Our affair ended for good when she went public with her boyfriend now husband. I only found out later on how bad of a situation it was. Guilt? Yes, it ate me up for several years. I was unwillingly the other guy, Not once but twice, with two different women.
So it's not just me. I have to admit, I feel pangs of guilt now because... some of those stories are hot. They just are. That's why it's important to think about the consequences that will follow. For instance...
Be Alone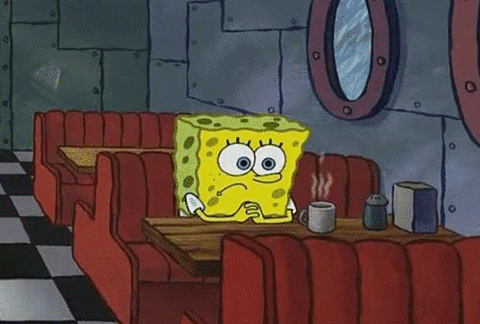 Sad Talk To Me GIF by SpongeBob SquarePants
Giphy
Yes. Cheated once in my life. Was in the end of a long relationship that was to weak to end. So I cheated.
She didn't even notice even to I started to act weird. Didn't feel fair the either my SO or the person I was cheating on. So I ended the relationship and a couple of weeks later ended it with the person I cheated with. Kinda figured I needed to be single.
Poor Guy
The guy was in a toxic relationship with a girl who pressured him to put a ring on her straight out of high school. She was an absolute witch to him and refused to get a job citing mental health issues while he was working his butt off trying to support the two of them.
I met him online and we hit it off really well. I knew enough about the situation with his fiancee to constantly pressure him to just cut it off with her.
He wouldn't cut it off but the two of us graduated to friends with benefits for awhile before toning it back down. I have 0 remorse for the affair.
Later I got married and a little after that he finally broke it off with his fiancee and moved in with a new girl who actually treats him like an equal. I'm happy with the outcome.
I Loved Her
I was 28. My girlfriend and I were long distance. She in TN, me in MA. I met a girl online and we talked. She ended up coming over 1 weekend and we had sex. I never told her I had a GF. She did have a BF. He found out and broke up with her after.
A week later I confessed to her. She stayed with me. 2 weeks later I broke up with her and broke her heart. For 8 years I was still in love with her.
I didn't want to date anyone else.
About 10 years or so ago I told her yet again that I was sorry for what happened. This was a decade after it happened. She forgave me.
I've never cheated on a relationship since.
But wait... it gets worse...
My brother in law is engaged and has three kids, he had three affairs, real messy when it came out, three times we had to take the kids to keep them safe, three times we had to support my sister, three times the police came out.
They're still together in an unhappy relationship, He had his affairs when working away from home... guess where he is now?
100% that guy doesn't feel guilty and is peed with us because we have denounced him as a family and refuse to let him into our homes after everything he's done, to my sister and his kids, and the poor girl he had the affair with.
if I told the full story, I'd have to stop thirty times to say 'but wait, it gets worse'
He had affairs during covid, one of his kids is extremely vulnerable, he wrote the girl love letters blaming my sister, he broke all his bail conditions stating he has to stay away from my sister, the affair only ended because the girl broke it off with him, he still continued to pursue, promising he can change, that he wants her... he's such a toxic person... theres so much more...
He 100% got away with it all.
Forget You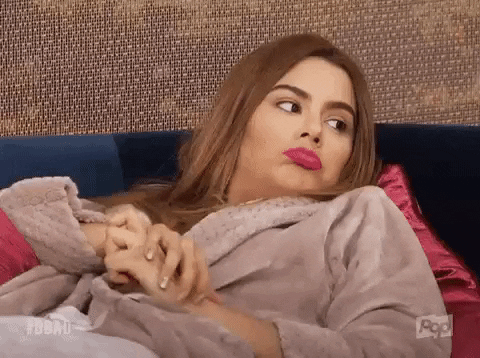 Whatever Shrug GIF by MOODMAN
Giphy
Someone I met up with was cheating on her husband with me.
I felt horrible for him as she was talking crapabout her husband. Like that's all my worth was to her was basically a "freak you" to him.
Cheaters never prosper, we've circled back. In the end, it's better to just be honest. Usually cheating is a red flag that means something bigger is wrong in the relationship. Start looking there. And remember... think first! Consequences abound.
Want to "know" more? Never miss another big, odd, funny, or heartbreaking moment again. Sign up for the Knowable newsletter here.

Keep reading...
Show less
It isn't always the case, but for many couples who go on to become married partners, there was a moment when it became clear and obvious that the other was their soulmate.
Like a lightning bolt out of a clear sky, the realization strikes and the truth feels inarguable: that person is who you want to spend your life with.
And while the epiphany is common, the specific circumstances around it are as various as the many couples who experience it.
Some Redditors shared their versions of that story.
Necochan asked, "Married people of Reddit, what was the moment that made you go, 'this is definitely the person I am going to spend the rest of my life with?' "
For some people, the moment came when they observed their partner demonstrate an act of service.
There was something about the way they couldn't help but act, that their whole essence seemed to become obvious--and something their partner never wanted to let go of.
A Gentle Soul 
"We were out swimming at the lake, and there was a ladybug in the water. He carefully picked it up and let it sit on his shoulder until it was dry enough to fly away."
"I've never met anyone who was so gentle with animals - his dog, my parents' diabetic cat who needed shots, friends' cats and dogs."
Shameless 
"We had fish at a restaurant for dinner. Didn't sit well with me and by the time we were back at his apartment my stomach and bowels were raging."
"I was so embarrassed that I was spending half the evening in his bathroom so he told me about the time he accidentally sh** himself at a 7-11. Keeper."
Supreme Kindness 
"My then-boyfriend and I had taken my wheelchair bound brother to dinner and a movie. When we got home I went to use the bathroom before going through the routine of getting my brother changed, meds, and into bed."
"I came out of the bathroom to him getting my brother out of the chair and onto the bed to change, all the while hilarious 'messing up' to make my brother laugh hysterically. I came right in to help but boyfriend shooed me away to do it all himself."
"It took triple the time but they were both in stitches, turning a usually admittedly mundane routine into a ton of fun. We'll have been married eleven years on the 22nd of this month."
Just a Look
"I had appendicitis. I had just come round from surgery and my mum, dad and now husband were there. We had been friends for years and had just started seeing each other. Both still very worried in case it went wrong."
"Well I was still groggy from the anaesthetic, but it was a womens only ward so they couldn't stay. But I didn't want him to leave. I was so afraid. No idea why, maybe the drugs idk. The look on his face as they led him out broke my heart."
"That's when I knew that man would always be there for me. I mouthed 'I love you' for the first time as he walked away. Been together 7 years now and married for 4. I love that man."
-- Daylar17
Other people experienced the epiphany when an interpersonal interaction took on a whole new weight, and they realized this was the person they wanted to always be with.
Time Passing Invisibly 
"When our first phone call lasted over 8 hours. We both had so much to share with one another."
"I flew out to see him within a month. I quit my job of 11 years and moved to his city the following month. We have been together almost 9 years now, and he's still my favorite person to talk to."
When Even the Bad is Good 
"We were at a low moment. Lots of bickering and stupid fights. I was still making her lunch every morning before she went to grad school, but it was a rough time in our relationship."
"And then I realized I never wanted to be fighting with anyone else. I wanted to work through our problems and spend my life with her. So we did, we've got two kids, and life is really good."
"All relationships have crisis moments. Find someone worth getting through those moments."
-- LiverFox
Another Side of Her 
"My wife is a 'strong independent woman who don't need no man' Which I personally love how she wants to do and think for herself. But this also means she has lots of walls and won't let anyone in and always has to be a badass at all times."
"But in private I can make her blush and smile at will. It's a side of her nobody knows about but me, and I love it."
The Only Place 
"My then-girlfriend and I were sitting on the couch one evening just talking. I don't even remember what we were talking about, probably something stupid, but I was struck by the sudden realization that there was no place I'd rather be."
"Just being with her, talking about serious topics or nothing at all, is perfect, and there's no place I'd rather be than with her."
Others, however, pushed back on the prompt.
They explained that, for them, there was no single moment. Rather, there was a slow build until they knew they were with the perfect person.
Everything Enriched 
"I realized I had found my person when I started noticing changes in myself. I was more confident, happy, relaxed, and so on." -- Mamacourtney
"My boyfriend has chronic health problems and thus has a lot of bad mood moments in relation. But other than that? He's constantly happy, smiling, confident, and it makes me happy knowing that I've given him an environment that keeps his constant emotion happiness, with his health sprinkling in the rain cloud moods." -- Tomoyo_in_Transwise
A Partner, In Every Sense of the Word 
"I hear this question a lot, and I never have an answer. Because I think one day you just come to the realization that living any part of your life without them would be awful."
"I got married not because I was madly in love but because I wanted her to experience all of life's highs and lows with me. I wanted to watch her succeed and grow as a person. I don't believe in soul mates, but I do believe in making a relationship work because it brings you joy."
For all you single people hankering for this feeling, trust that one day it will come your way. And for all those who have such a moment in their own biography, maybe today's a good day to reminisce about it with your partner.
Want to "know" more? Never miss another big, odd, funny, or heartbreaking moment again. Sign up for the Knowable newsletter here.
Keep reading...
Show less