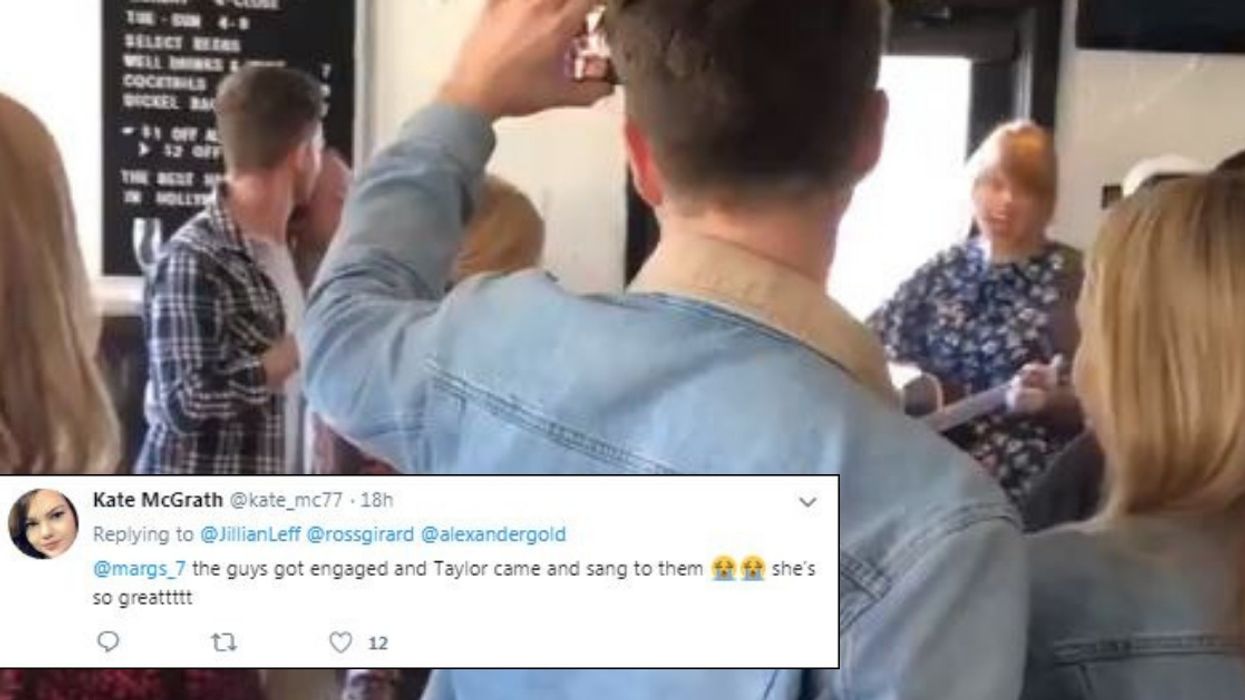 @JillianLeff, @kate_mc77/Twitter
Alexander Goldschmidt had a surprise in store when he proposed to his fiancé Ross Girard. Many would think that the engagement would be surprise enough.
---
And let's be honest, the proposal looks like it was pretty adorable.
But Alex took it one step further when he had music icon Taylor Swift deliver a surprise performance.
She delivered a rousing acoustic version of "King of My Heart," which was captured by one of the guests.
Alex thanked her for serenading them.
People were shook.
They just couldn't gather themselves.
We can't wait to see who sings at the wedding!