A Georgia woman wanted to surprise her daughter with a special Moana-themed birthday cake, but it turns out the expectation for a properly executed Disney-inspired cake was just, high.
---
Kensli Davis of Milledgeville is a huge fan of Moana – Disney's 56th animated feature film – and her mother thought it would be a good idea to get her a cake with the strong-willed Polynesian character to help celebrate.
However, the sheet cake she ordered from the local Dairy Queen had an entirely different theme that could only make one think:
"they've got to be toking."
Instead of Moana's face, the birthday cake featured a marijuana leaf and a cute horse resembling My Little Pony smoking a joint.

Even better.

The birthday girl said it was the best cake ever! https://t.co/GOVZY9FERE

— KTVU (@KTVU)1562786913.0
Davis commented on the hilarious snafu, telling WMAZ-TV that the verbal miscommunication could have been attributed to the Southern accent.

"I think they thought that she said 'marijuana' because we are from south Georgia and kind of have an accent. So, 'Moana,' marijuana?"
@lesliexaguilar @FOXLA My question is how in the flying f you confused moana with marijuana they don't sound the sa… https://t.co/wKtCJlgn7I

— Fairlady🔜@SDCC19 @EVO2k19 @ALA2020 (@Fairlady🔜@SDCC19 @EVO2k19 @ALA2020)1562790690.0
@LindaWSB @wsbtv Born and raised in Georgia so I had to laugh! It would definitely be something to happen to me lol

— Carbie 🇺🇸 ⭐️⭐️⭐️ (@Carbie 🇺🇸 ⭐️⭐️⭐️)1562854314.0
@KTVU Oh no! Still great art work.

— Larry J Gutierrez Sr. (@Larry J Gutierrez Sr.)1562787501.0
Davis continued to describe the accidental masterpiece.

"I guess when they said that I love cartoons, they were just like, 'Let's throw a little pony on there.' It had red eyes. It was smoking a joint with a tramp stamp of a pot leaf on its bottom."
Twitter laughed along with the Moana/marijuana cake.
@KTVU Next customer: "No, I said BUNDT cake. Not butt."

— Mike Smith (@Mike Smith)1562788284.0
@BuzzFeed I was gonna make a Moana cake, but then I got high

— Kaitlyn Rodriguez (@Kaitlyn Rodriguez)1562810195.0
@BuzzFeed In a funny twist, I ordered a marijuana cake for my birthday and the baker sent this... https://t.co/QWyAtEovto

— Jon Thornbrugh (@Jon Thornbrugh)1562791981.0
Davis posted a picture of the cake on her Facebook page and explained what happened.

"I haven't had a chance to tell y'all about our experience this weekend with my birthday cake. So my mama called and ordered me a cake telling them how much I loved Moana. (Because really I do)"

"Well needless to say these people thought she said marijuana. That ice cream cake was still good though."
Some got a little judge-y.
@FOXLA A 25 year old with a Moana cake? https://t.co/IQKUlIf3rQ

— leslie (@leslie)1562774539.0
But we can weed out the haters. Disney is for the young and the young at heart.
@OSV227Hex @FOXLA @Venice311 Don't judge I've been staring at the edge of the water....

— Ana Bananas (@Ana Bananas)1562778251.0
How could anyone not laugh?
The gaffe was a bonus, and Davis and her family happily consumed the cake.
"We weren't mad about it or anything. We thought it was funny so we just ate it anyway!"
Davis told CNN the baker offered a do-over, but she turned them down.
"The lady who made my cake was apologetic and offered to make another one. But the first one was so good we weren't worried about it."
Yes, the cake was baked but not laced with CBD oil, nor did it have blunt candles instead of wax.

@KTVU Spark it up birthday girl. Edibles are delicious!

— California Matthew (@California Matthew)1562791488.0
@KTVU What? No Cheetos or Funyuns?

— American First (@American First)1562787235.0
For Davis, the takeaway is to keep things simple for next year.

"It won't be Moana or marijuana. I just won't get a design at all. I'll just get a regular ice cream cake if I have to."
Happy birthday, Kensli! May the cake lift your spirits higher.
Unfortunately Dairy Queen was not as amused as the family that ordered the cake. After seeing the story go viral, Dairy Queen fired the employee that made it.
The "Moana" marijuana cake mix-up, which caused a Dairy Queen employee to get fired, highlights a dark side of vira… https://t.co/4yfeXUt1Iw

— Working Trucker (@Working Trucker)1562975082.0
@thehill Don't believe anybody should have been fired. Why is a 25 year old having "Moana" or "My Little Ponies" on… https://t.co/NNLjDt5IbA

— Rob Golf (@Rob Golf)1562974119.0
They later changed their mind and offered to reinstate the worker, but they declined citing how they had been treated.
If you're a Moana fan too, the film is available here.
But if a more "adult" My Little Pony is more your speed...
...this magnet is available here.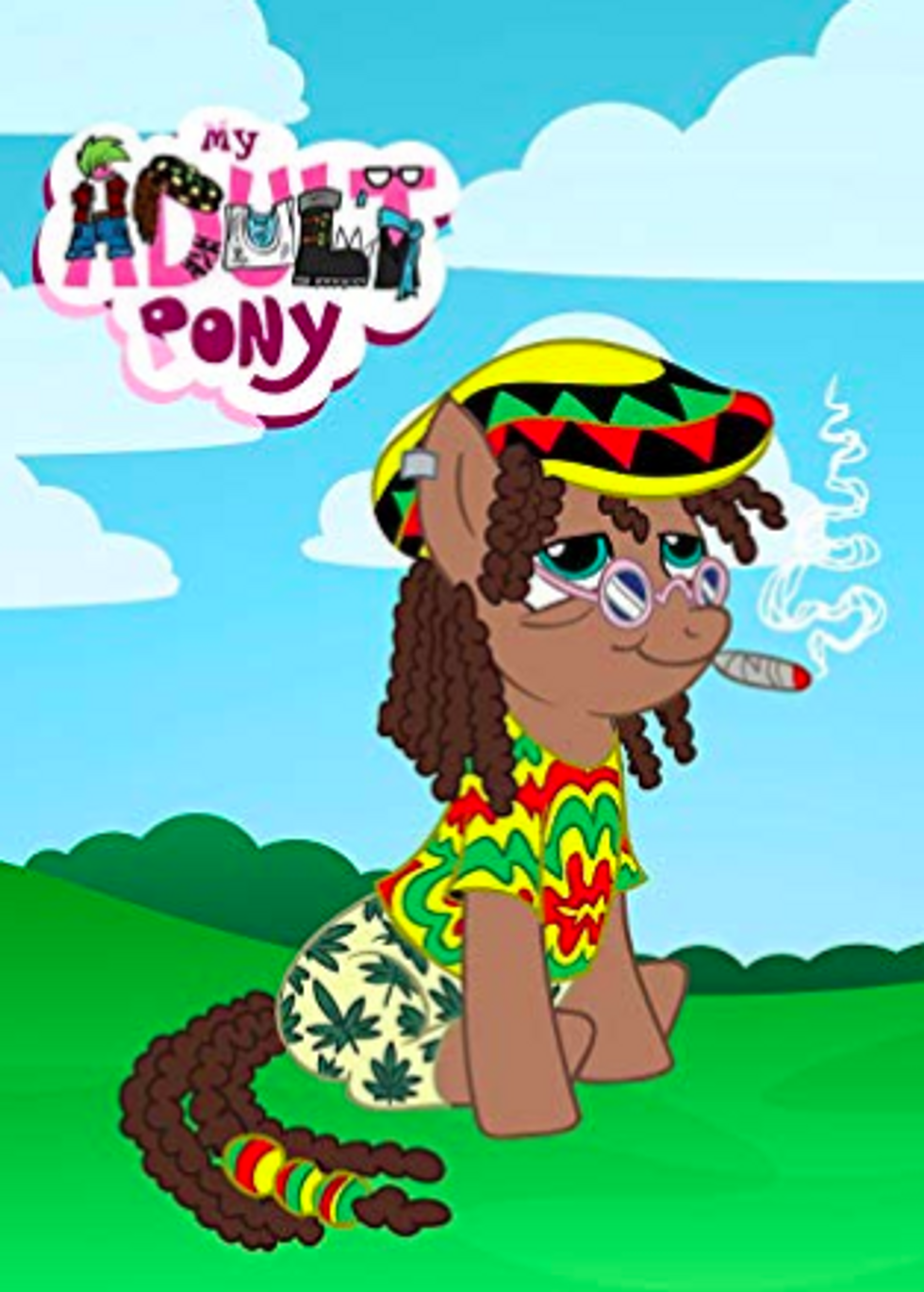 Amazon