A young woman named Julia was recently on Tinder and was swiping through people. Innocent enough, right? Not in her case.
---
Julia swiped left on one particular man who could not contain his anger at being rejected.
She posted about the experience on Twitter.

The man, whose now-deleted Instagram name was @yayipper, found her Instagram profile and decided to ream her for swiping left.
Julia posted screenshots of the end of her conversation with him.
These screenshots are from after she told him repeatedly she was not interested in him.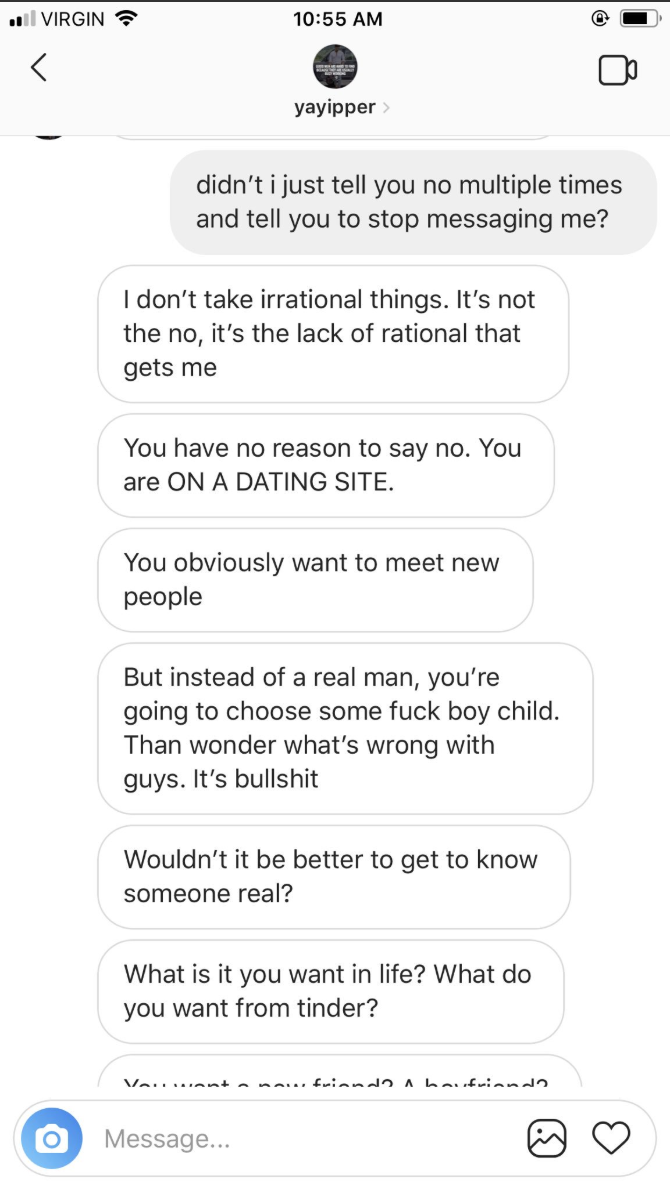 @gothhunny (Twitter)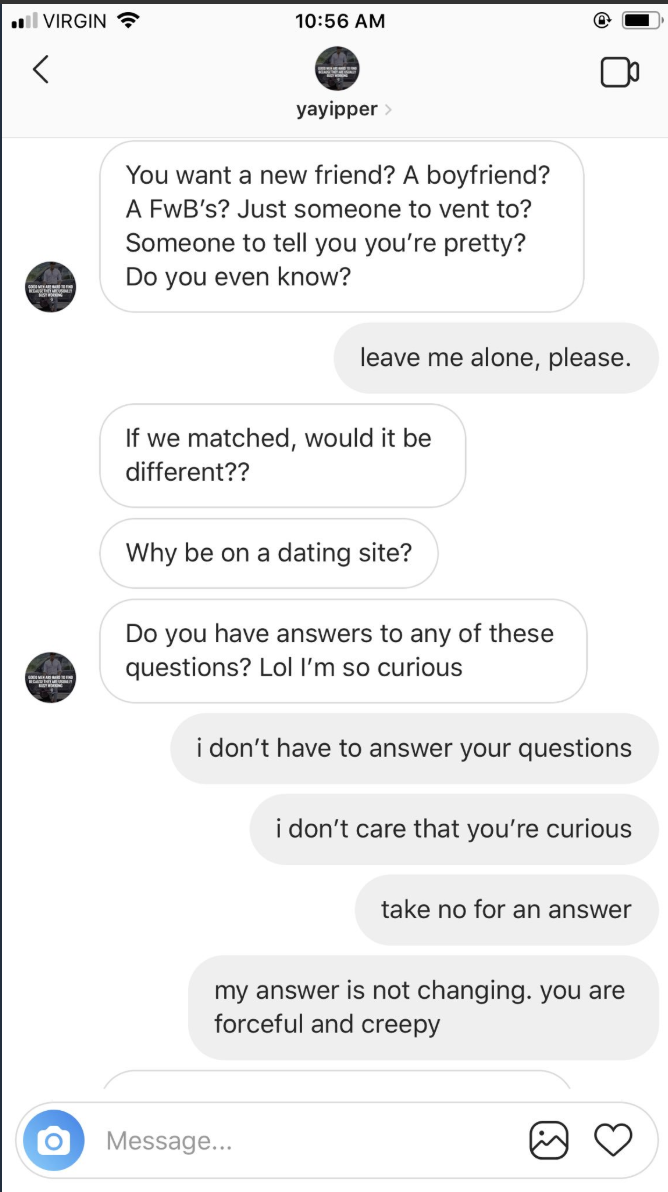 @gothhunny (Twitter)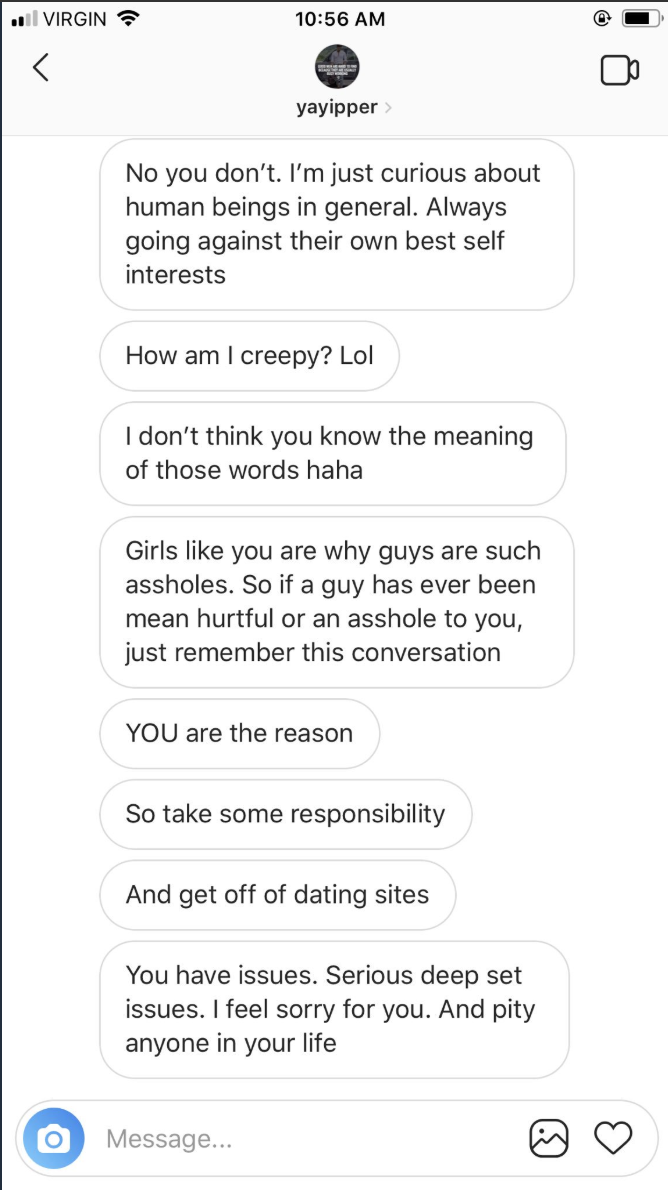 @gothhunny (Twitter)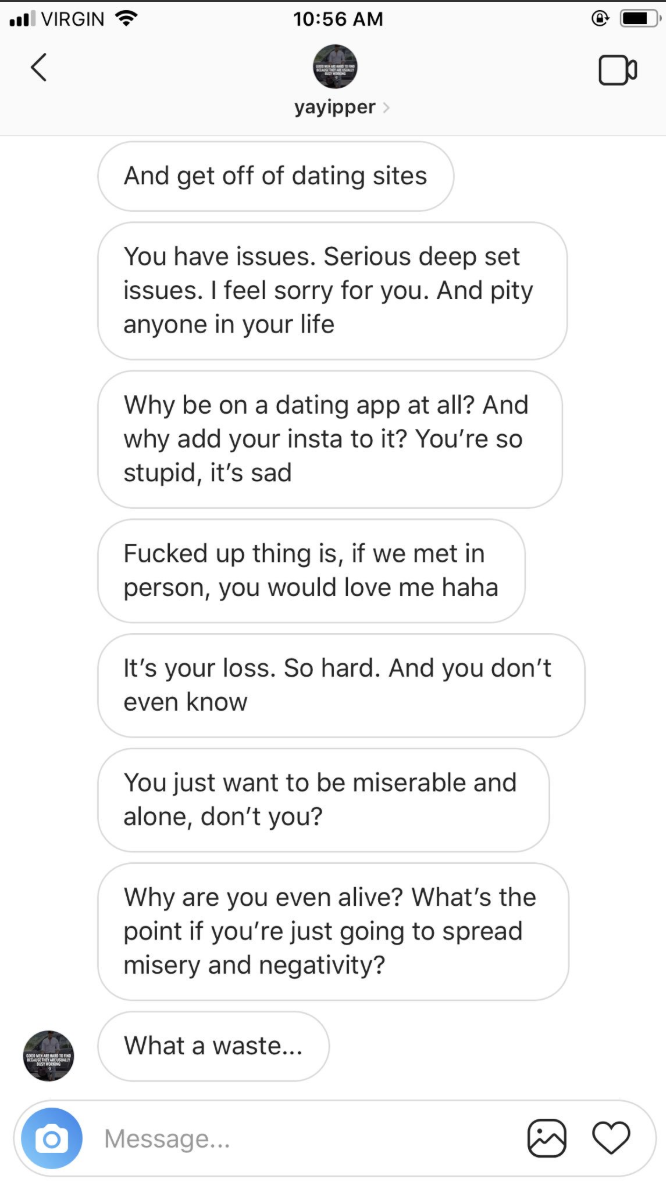 @gothhunny (Twitter)
He called Julia "irrational" and said that she had:
"no reason to say no. [She is] ON A DATING SITE."
After more back and forth, Julia told him:
"take no for an answer. my answer is not changing. you are forceful and creepy"

However, @yayipper did not stop.
He questioned her definition of "creepy" and blamed her for rude men's behavior:
"Girls like you are why guys are such assholes. So if a guy has ever been mean hurtful or an asshole to you, just remember this conversation. YOU are the reason. So take some responsibility."
He finally ended the conversation with the most disturbing bit of all:
"Why are you even alive? What's the point if you're just going to spread misery and negativity? What a waste..."
People are dumbfounded by @yayipper's behavior.
And many saw the danger behind his words.

In a Kavanaugh/Weinstein/Cosby era, this sort of behavior is all the more disturbing. Good for Julia for holding her ground.
And in case anyone was unclear, "no" means no.