Moving on after a divorce is stressful and challenging for all involved.
Although time cannot heal all wounds, some couples manage to maintain a copacetic relationship, and in this instance, a manicured lawn.
---
Codie LaChelle McPhate is fortunate to have divorced parents who continue showing respect for one another after their separation 28 years ago.
The 38-year-old from Texas contributed a blog post to Love What Matters and wrote that while her stepfather was away, McPhate's father mowed his ex-wife's lawn because she was suffering from knee problems.
The post has gone viral.

See Codie's original post here.
"My mom has bad knees, and my step-dad works out of town," McPhate wrote.
"When my younger siblings questioned, 'Why is your dad mowing mom's lawn?,' I told them, 'Because, she needed help, and he knew she couldn't get out here to do it, so he did.'"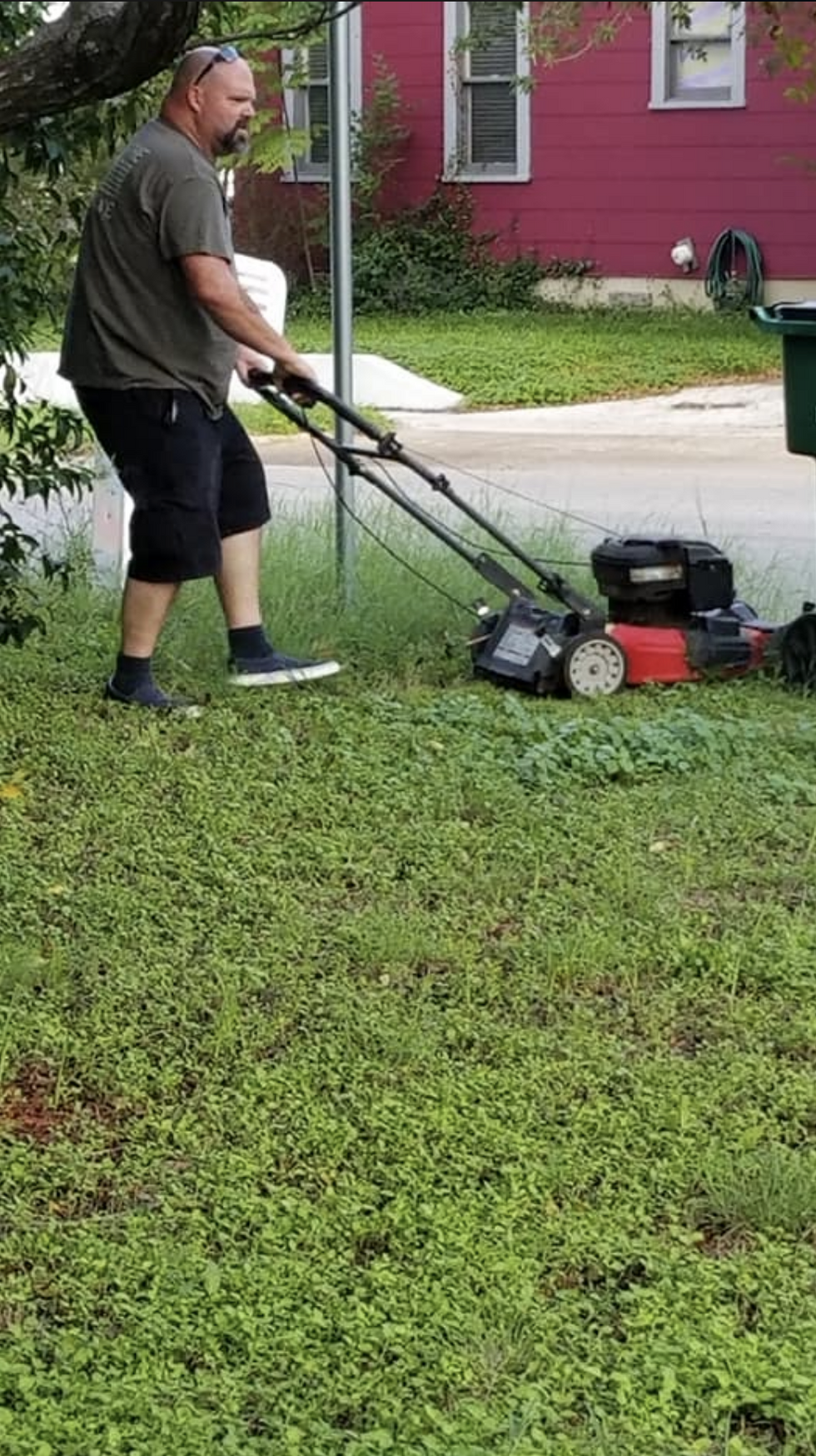 Codie LaChelle McPhate/Facebook
Her father no longer lives in Texas and happened to be visiting while on vacation at the time.
The selfless ex-husband didn't take issue with helping out.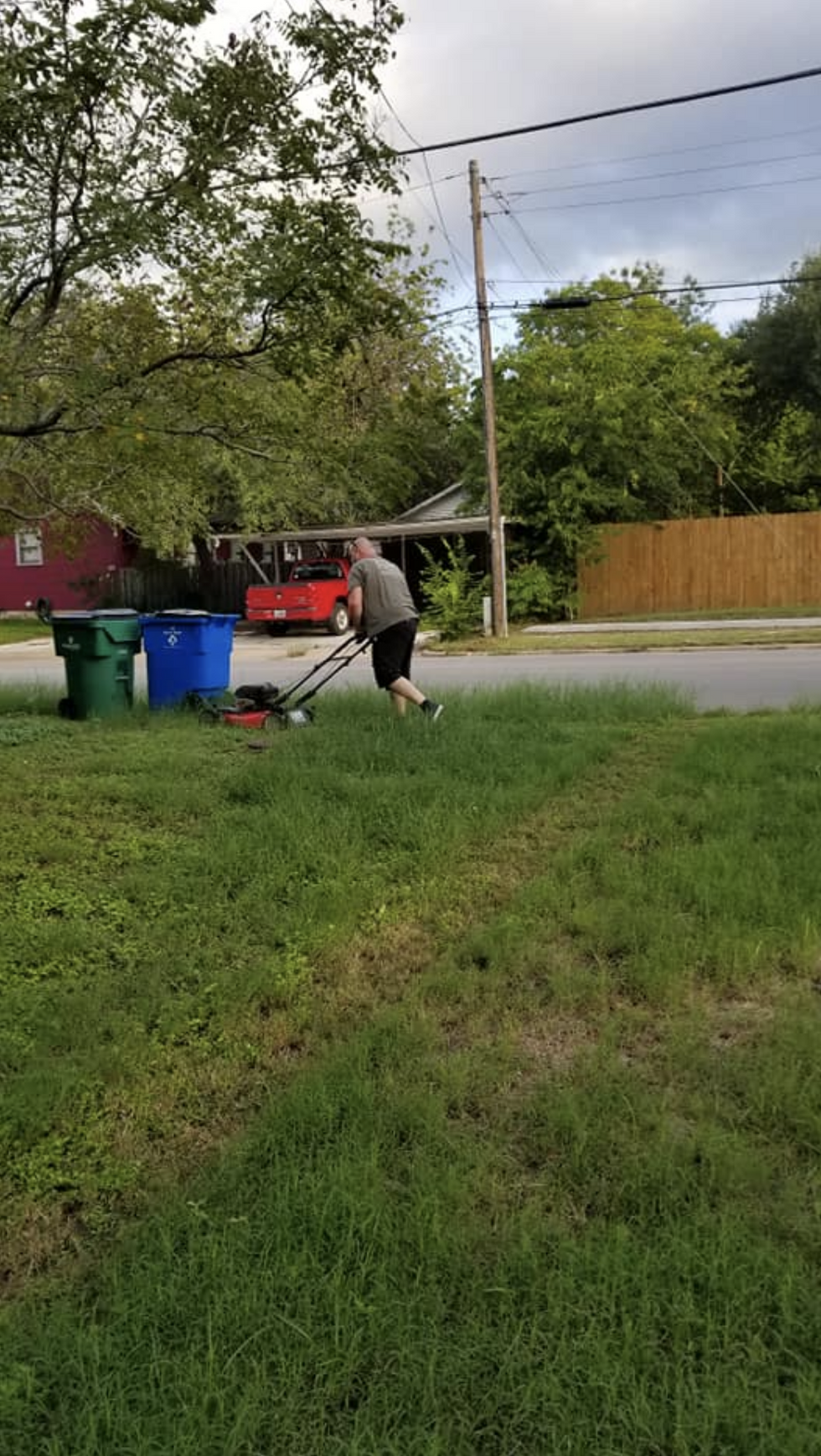 Codie LaChelle McPhate/Facebook
"I'm no saint," he told his daughter.
Kids Baffled When Mom's Ex Mows Her Lawn, But His Explanation Is Going Viral: A marriage that ends in divorce isn't… https://t.co/9NiE0bsSFw

— Aimi Amos (@Aimi Amos)1537960266.0
"This is co-parenting," McPhate continued.
"This is how lucky I am to have 4 parents who respect each other, and know that at the end of the day, the only thing that matters is showing your children (Even ones that are 32 years old) how to treat people, and how to love your family, no matter how it came together."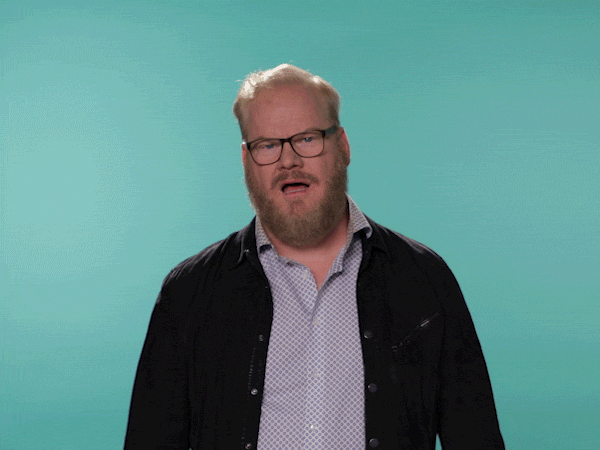 media1.giphy.com
A lovely example of great co-parenting: This Man Still Mows His Wife's Lawn After Being Divorced For 28 Years… https://t.co/rTpjDqC76j

— Rhiannon Ford (@Rhiannon Ford)1539083205.0
'This is my dad, mowing my mom's lawn. They've been divorced 28 years.' Truly a life-long lesson for anyone about… https://t.co/dfv6qrfUEB

— Liberty Alliance (@Liberty Alliance)1538010307.0
In spite of the divorce, McPhate said her parents made the decision to "treat each other with respect and compassion, because no matter how their marriage ended, they both loved each other very much at one point."
"I'm very fortunate to have such amazing parents. I know my moms and dads would do anything for each other, because we're family. I'm very fortunate to have such amazing parents."
McPhate isn't the only daughter with a caring father.
Others shared similar stories on Twitter.
My parents have been divorced for over a year and my dad still comes to my moms house and mows the lawn and fixes things😂😂😂😂

— Lex (@Lex)1468691476.0
My parents have been divorced for about 18 years and my dad still comes over and mows my moms lawn 😭

— Leticia LeClair (@Leticia LeClair)1536758708.0
GOOD referenced a similar story in which a father of two celebrated his ex-wife's birthday by bringing her a gift, flowers, and a card.
Billy Flynn posted about the birthday celebration in an October 2018 Facebook post, and the gesture was meant to set an example about love and respect for his young boys.
"I'm raising two little men," Flynn wrote.
"The example I set for how I treat their mom is going to significantly shape how they see and treat women and affect their perception of relationships."
Though their marriages did not work out, these men never forgot about the love that brought them together with their former spouses in the first place.
Why continue wallowing in resentment when that energy could be better spent on mowing your ex's lawn?

H/T - Good, Lovewhatmatters, Facebook, Twitter