A health sciences instructor at CSU Long Beach in California has become the center of controversy after one of his students shared a question from his class's in-home exam.
---
In the test, instructor Matt E. Fischer asked students:
"Which of the following gangs generally do the least graffiti? Black, Asian, Hispanic, or White?"

Twitter user Alex Rambo (@Al_RamBro) shared a picture of the question online, expressing his continued frustration with the class and its teacher.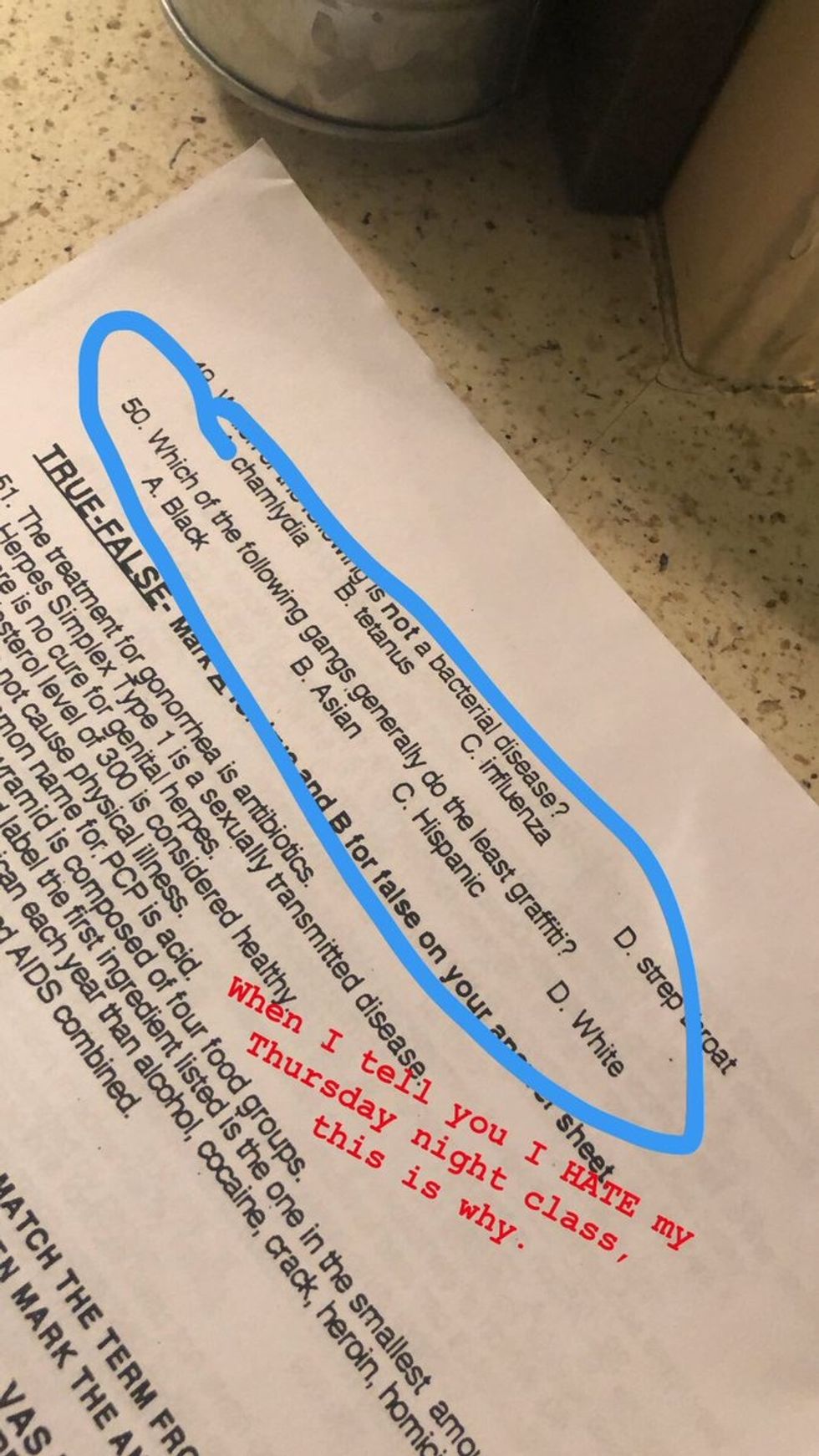 Twitter: @Al_RamBro
As if the racism wasn't enough, the subject had never been discussed in class, according to the student.
Twitter users were flabbergasted by such boldfaced bigotry.
People were eager for Twitter user @RacismWatchdog to chime in.
It's hard to see how, in 2018, any professor would find this question acceptable.
Rambo's mother, Angela Reid, commented to RawStory:
"(It was) kind of the awkward things happening in the class and he showed me the exam and asked me to read that one question and I did. And after I read, it my question was 'What does that have to do with health science?'"
CSULB spokesperson Jeff Bliss condemned the question and promised an investigation.

"The campus takes these allegations seriously. We will provide additional information when we have reached a resolution."
It's currently unknown whether instructor Fischer will face any disciplinary action, but his students are certainly hoping that is the case.