People With Deceased Parents Admit What They Wished They Had Done Together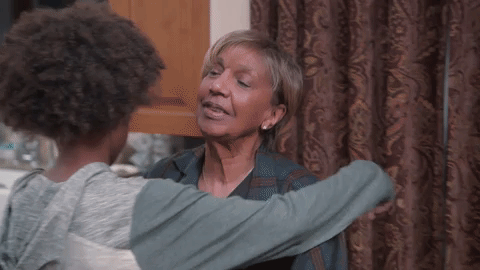 Losing anyone if life is a difficult thing to go through, especially if its a parent. When your time is cut short with those you love, you begin to feel like some things have gotten pushed aside before you had the chance to share them. Life is short and it's important to prioritize what is truly important.
IUsedToHateVeggies asks:
People who've lost a parent, what is something you wish you'd done before you ran out of time?
This might inspire you to seize the moment and connect with those you love.
Time is so precious that every moment matters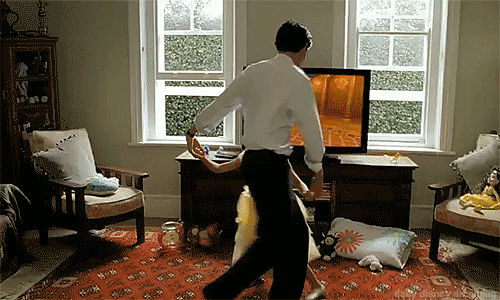 Honestly. Everything.
Even with what I did manage to do before my daddy passed, it still wasn't enough.
I was 28 when my dad was diagnosed with cancer. He passed October 31, 2002, 1 year and 8 days after his diagnosis.
We knew it was terminal. So we did everything he wanted. Everything we wanted.
We had time to say goodbye. And time to be at peace with it.
But even now, 16 years later, not a day goes by where I don't have a moment where I wish I could call my daddy and tell him about something that is entirely mundane.
I miss him dearly.
Make time for mom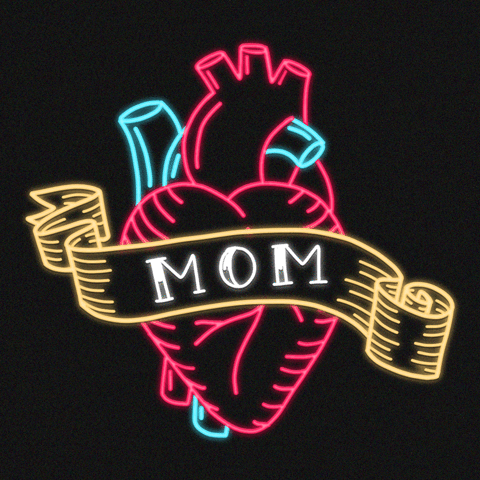 My Mom died suddenly while I was away at college. I thought I was a pretty good daughter to her but now that I am an adult I wish I had done more. I really wish I had spent more quality time with her . As a teenager I loved going out with friends and boyfriends but she adored when I wanted to do something, anything with her. I wish I had chosen her more frequently. I never truly appreciated her and all she tried to do for us until I had my own children. I miss you Mom!
Grudges are a waste of your precious time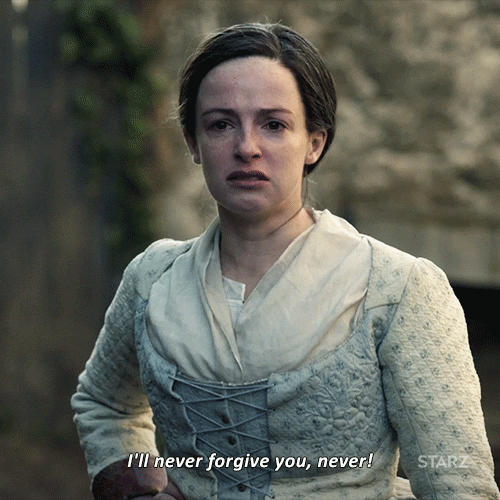 Really the best advice I can give is to not take any time for granted. You wouldn't believe how suddenly they can be gone. Love easily and don't hold grudges.
Tell them how you feel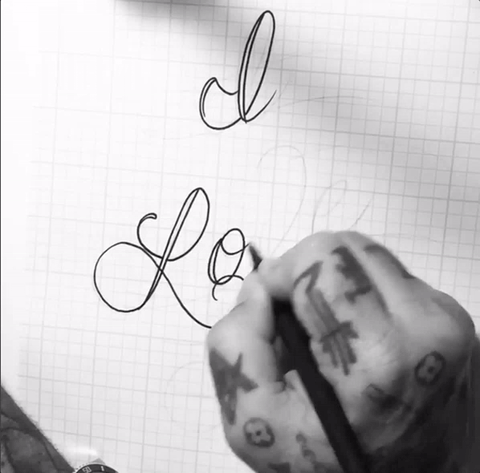 My dad died suddenly in a car crash.
I wish I could have said "I love you" a lot more. It's true, we don't say it enough, but most importantly we don't say it like we mean it.
The last time I saw him he dropped me off at the bus station and in the hurry of the moment we hugged and he said "I love you my darling princess" and I quickly said "yeah, me too" I closed the car door and something in me said "say it like you mean it" I looked back again and said "Dad, I love you" It took me less than 10 seconds, but it came from the heart, and he knew it, he smiled and said "thank you" that was the last time I saw him.
I wish I would have spend more time with him instead of with my friends, that I would have listened to him more instead of ignoring his parental advice, and I wish I would have said "I love you" more, coming from the heart.
Play cards and ask about views on life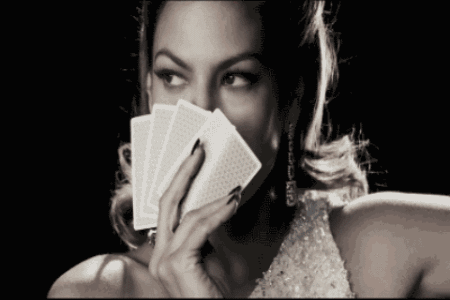 My mom died when I was 16. So I always knew her as a mom, she was so loving and caring towards us kids
I just wish I had gotten to know her as a person. I never got to know her views on the world because I wasn't smart enough to wonder about those things when I was younger.
That and just played cards with her when she asked.
Some never get to say goodbye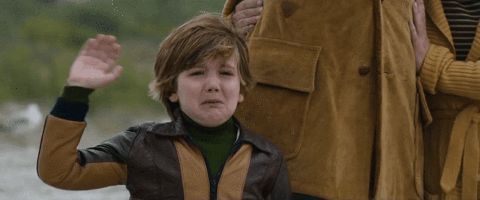 My Father and Mother both passed within two weeks of each other in October. My father passed in his sleep, I had just talked to him that day. My mother was being put on hospice the morning my father passed, two weeks and she followed him.
If there was anything I wish, it would of been to say goodbye to my father. I did get to spend many nights with my Mother just before she passed talking and saying goodbye.
Keep in touch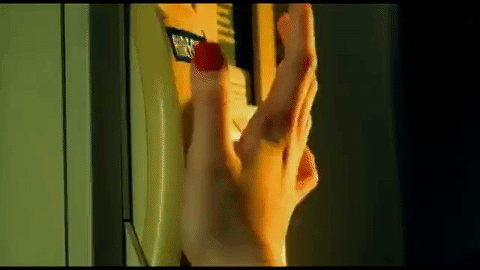 my dad passed away suddenly a couple years ago.
don't fall out of touch with your parents. even if you don't speak to them, know where they are and how to reach them if possible. the day my dad died I couldn't have called him if I wanted to.
Reflect on the past with them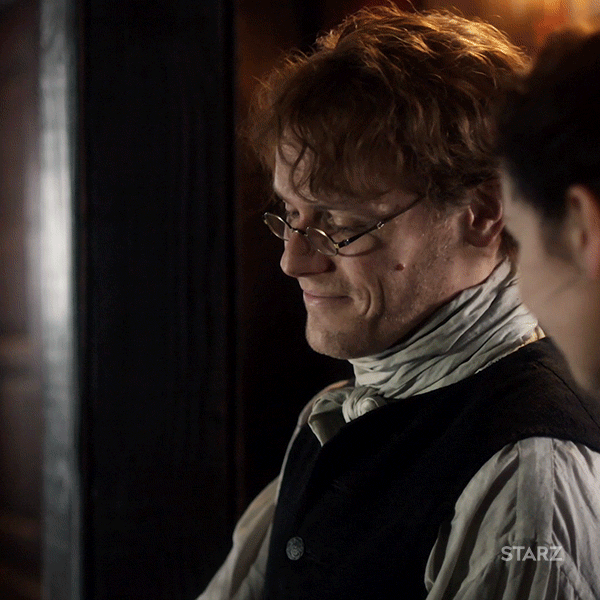 Spent the time digitizing all dad's USAF photos, and getting stories to go with them. 30 years active duty and another 12 civil service... Lots of imagery on 8mm, 35mm slides, and 35mm film.
Get to know them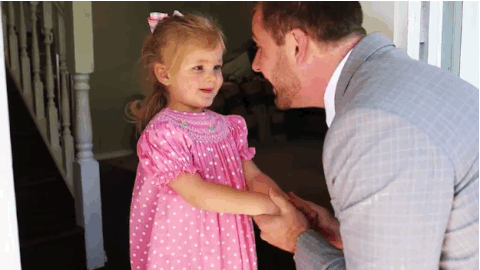 almost ten years since my dad passed, and it wasn't til after he was gone that I realized I didn't know the first real thing about him. hell, I used to buy him shaving cream for father's day cause I didn't know what else he'd want and it seemed like a 'dad' thing.
Hold onto the good memories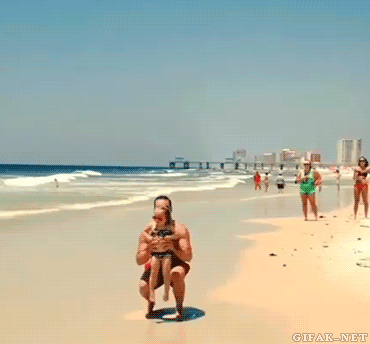 I was 13 (22 Now) My dad was diagnosed with liver cancer and a month later December 9 2009 I believe was supposed to be his chemo start, he passed away that night. He was in a coma for about a week before that, and even his brain became damaged, I wish I could have told him I loved him, and that I'd take care of my mom and younger brother before he was unable to even recognize me anymore.
He was an amazing human being, sometimes he was too perfect, he did everything to get his family settled in Canada. I guess it's my turn to carry on and hopefully he can see that I'm trying. But even til this day, it's hard to move past the thought of him, I recently went though some old videos on a camcorder, I had almost forgot how he smiled and even how he sounded. It was nice to be able to see and hear him.
Gratitude is the best thing to share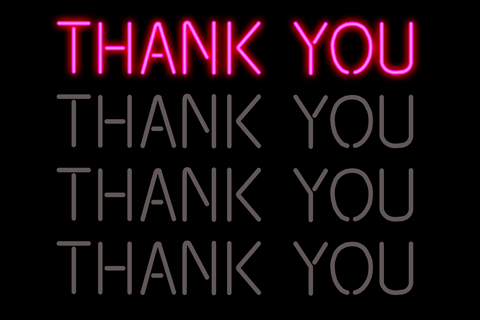 My grandmother was my parental figure she adopted myself and my siblings when we were young, she was diagnosed with terminal cancer in November of 2016 and passed January of 2017 and I just wish I had been able to tell her how truly grateful I am and how blessed I was for all the things she did for me growing up and how proud I was that she molded me into the strong minded and kind hearted person I am, there's not a day goes by where I don't recall one of her many pearls of wisdom she taught me or a fond memory we shared, I wear her gold Celtic band every day and refuse to take it off
Learn from their stories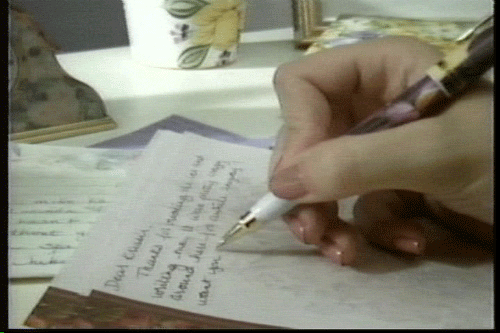 He wasn't my biological father, but he was the closest thing I had, so I'm counting it.
I wish I would have listened to his stories more. He had one about delivering sound equipment to the Grateful Dead and I barely remember what he said. He had terminal brain cancer, so he wasn't totally able to communicate in his last few months, but he was able to listen and understand what was happening for the most part. Unfortunately, I wasn't able to visit him due to him living eight hours away, but I did send a letter basically pouring my guts out and his wife read it to him. At least I got that stuff off my chest before he went.
Learning as much as possible before it's too late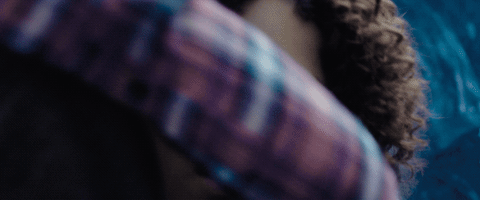 I wish I could have interviewed my dad, or literally spend a whole weekend with him or something, just having him tell me the entire story of hisnlife to the best of his knowledge. He died at 53 when I was 27, and I barely knew anything about his life before he had me. After his death, I gradually found out through his friends and family that he was basically me. We essentially made all the same life choices and mistakes. I wish i could have known more about him, now that I view myself as his "reboot"
It goes both ways. Now is the time to express your love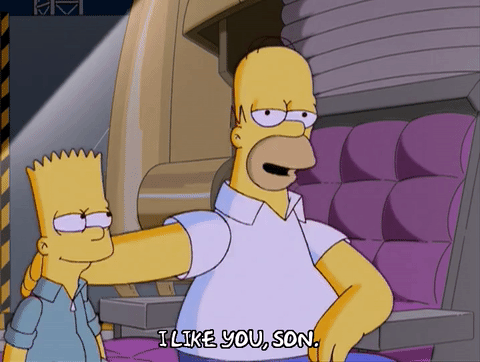 I lost my mom when I was 9 so basically everything. My dad is a damn a superhero for raising me solo but there's really no replacing a mother in a daughters life... it's been almost 20 years and I'm still coming up with stuff where I think "sure wish I had a mom to bounce this idea off of". We'll never get to go get our nails done together, gossip about family drama over mimosas, talk about men or life things... I'll never be able to call and announce my engagement, have a mom at my bridal shower, complain about my future husband.... I don't get the mothers wisdom, advice or nurturing.
Mamas, show your daughters how much you love them every single day. Daddies (especially you superstar single daddies), try to remember every girl, no matter how tough, is a sensitive flower sometimes.
Your parents are individuals too!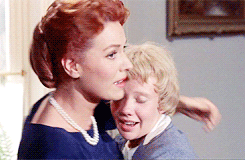 Get to know them.
Like, really know them.
Also do all the dumb shit kids do with parents. But that's basic. Lost my ma at 14, three years ago - way too often there's a parent's meeting that just saddens me thinking about it.
Mom went through chemo for two years, and I just honestly wish I would have asked her how she felt about it all. Let her cry. What she loved during when she was younger, what her favourite food was, color, favourite way to shuffle cards. Stupid shit my dad can't possible remember all himself.
Nothing is more important than relationships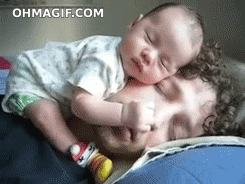 My Father, my girlfriend, and I all lived together splitting bills for awhile. Had some personal issues and ended up moving to our own place. Dad ends up moving out of state. Three months later he dies in a car wreck with a BAC of .43. I know it's illogical but I can't stop thinking I could have changed something. Maybe if I had stuck out the personal s*** that made us part ways. That was three years ago. I was 20.
Learn about where you come from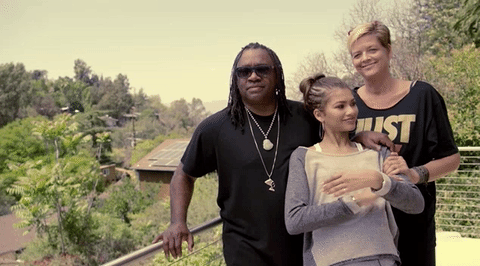 Learned more about the family history. Had more time to revisit places/people together. Resolved petty differences/habits that blocked deeper connection/understanding.
More hugging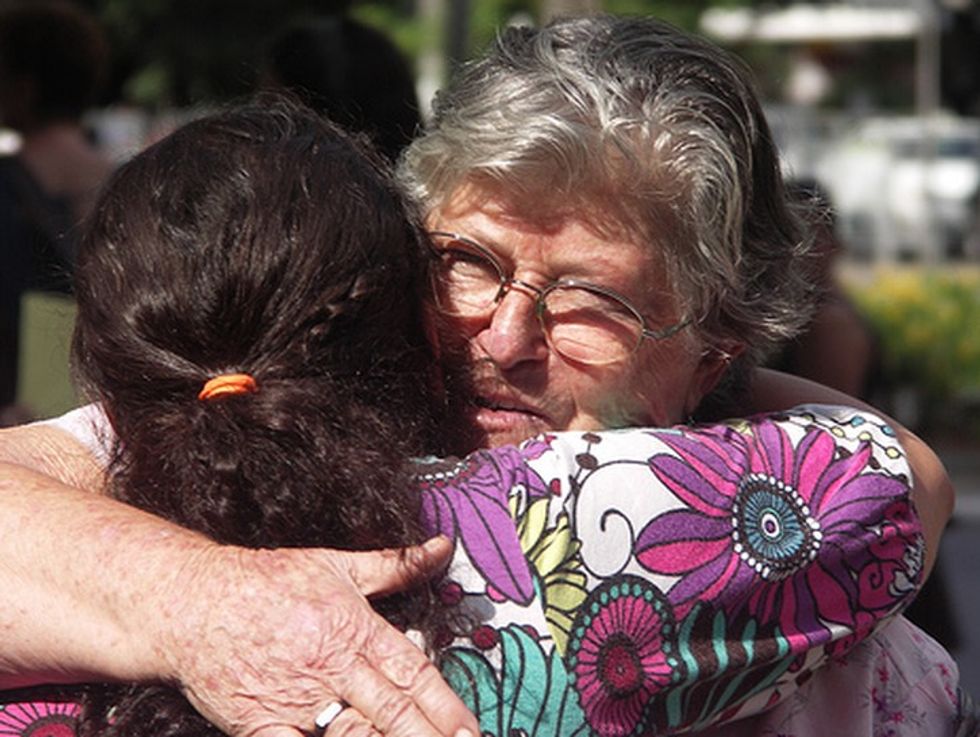 not a blood parent but he pretty much raised me.
I wish I'd hugged him more... the last time I saw him, it was soooooo obvious he was planning to kill himself but I was only 12 and I didn't know.
Maybe if I had hugged him tighter, he'd still be here :(
Don't pass up the little moments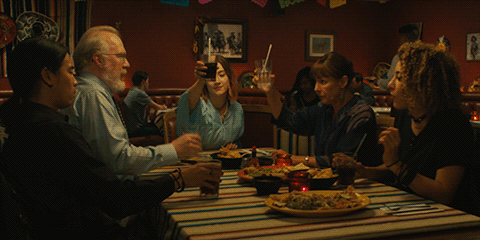 My dad passed away days before my 18th Birthday, no warnings or indication. He asked me to pick him a few films to watch and pick a pizza for him. Kingdom of Heaven, the Running Man and Ghost and a Spicy Mexican deeppan. I was staying at a friend's house that night and woke up in the night at threeish with an overwhelming feeling of dread. I woke later at 6 to find a voicemail from my mum saying he was dead in between sobs.
I wish that I'd stayed home and joined him for movie night. I wish he was going to see me graduate graduate in two months. I wish my last words had been "I love you Dad." rather than "your pizza will be half an hour, I'll see you in the morning."
Sometimes I really envy people who get a chance to say goodbye properly. Other times I feel that that might be worse as they can have to watch their loved ones wither or suffer.
It's the small things you miss the most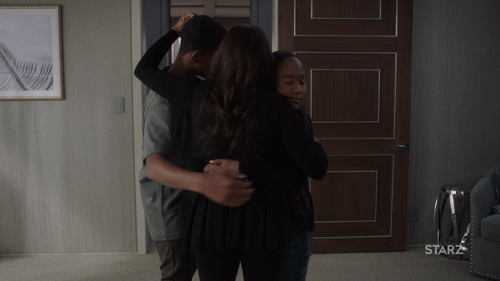 My dad was real ill for a long time before he passed and because of his mental state deteriorating due to his illness, he developed habits and routines that got irritating to be around. We all tried our best and besides the occasional explosion of frustration we knew it was his illness. Anyway, looking back now it all seems so insignificant compared to not having him. I know he's at peace and he's better off, but God what would I do to go back and make him feel appreciated for the younger years when he was a full time dad and a damn good one at that. I wish I'd spent more time around him in his last few months and spent more time talking to him and just communicating.
The sucky thing is with this stuff is that you always think you have more time and finish up taking the small things for granted, but it's always the small things you miss most.