In the last several months people have been flooding the internet flaunting all they've accomplished while trapped in quarantine. Everyone seems to have either acquired a new hobby or become proficient in the one they had. And its always fascinating to find out how people fall into their time fillers. Heck, maybe we should all start something new and take notes, a ton of the people started with a small hobby to just steady their nerves and turned it into a million dollar business. Someone bring me some knitting needles.
Redditor
u/lesothoqueen
was fascinated by the ways everyone was inspired to fulfill their empty hours by asking aloud....
What got you interested in your hobby?
---
Caliente...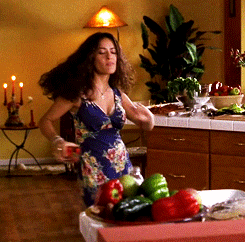 salma hayek dancing GIF
Giphy
I started r/SalsaSnobs , which began from a trip to Mexico. I realized that most salsa in the USA is inferior. I was going to have to learn how to make my own.
Pretty much all the time the food is better at the source, the thing is making salsa isn't much of a regular or traditional thing in most western/English speaking nations. If you go to where it originated, its always better.
All the Buzzzz.....
I was teaching my daughter how to make jam from fresh fruits and was dismayed at how much sugar I was using. Did a little research and found out I can cut my sweetener in half by using honey.
Did a little more research into honey and realized keeping bees complimented by "mini homestead" and suddenly... I am a beekeeper!
Through the Music....
I was a weirdo through elementary and middle school and got treated like crap by all my classmates. Found punk rock in 7th grade and realized there were a bunch of other weirdos out there who found a home, so I started a band and discovered I didn't need anyone else's approval for who I was. That was 20 years ago and now I play in bands and write songs and don't suffer these insecurities of not being cool enough anymore.
Yeehaw!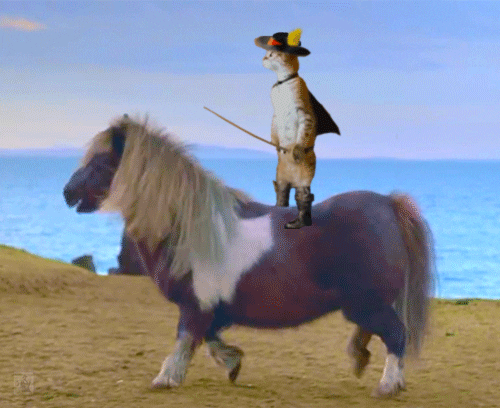 cat horse GIF
Giphy
My bad knee. I love going fast and feeling the wind in my hair, however i could never run safely. So I started riding horses. Been doing it for over half my life now.
staying masculine....
My wife recently got into quilting. After watching her work, there's something extremely satisfying about making precise straight cuts and fitting pieces together to create something larger.
That said, I am far too macho to start quilting so instead I picked up leather craft. That way I can satisfy my need for creating something while also not jeopardizing my fragile masculinity.
A Whole New World.....
I started world building (writing a world and a story around it) after two small events.
First, I had this really cool dream where I was playing as this grey, horned character who held two enchanted swords fighting against people who looked like this man. Just a sea of grey horned soldiers fighting a war and attacking me.
Second I began to think about what my "ideal," Hell would be. I recalled the stories of Hell being a disorderly place and having seven princes that each ruled over a sin. Put two and two together and I'm thinking about people who are forced into kingdoms with unending wars for supreme power over all.
The Midnight Sky....
I went to the dark sky reserve in Idaho and was flabbergasted at the number of stars, the infinite depth, and the visibility for the Milky Way (I'm a city girl). When I got home, I started searching for pictures and was exposed to night sky photography. I couldn't believe how people were able to capture the majesty, and I knew I had to take those pictures myself. I just went back to Idaho this summer to take my first Milky Way photos!
the scroll....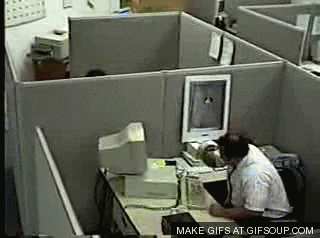 computer GIF
Giphy
Scrolling through reddit, and posting random comments on random posts, so strangers can read them and go "well that was strange" and then move on with their day.
All the Colors....
I had a party at my house and some artists showed up with some supplies. During the party they sat outside and would occasionally corral guests into painting a few lines. At the end of the party I had an interesting bit of art, which I still have to this day. I thought that it would be relaxing to paint. Turns out I was right. Eight years later and I've developed an adult hobby that will hopefully improve with time... plus, I REALLY enjoy it.
Wish I knew who those people were so I could thank them.
Amazing....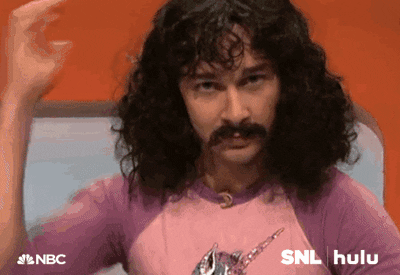 shia labeouf flirting GIF by HULU
Giphy
I liked the art on Magic: The Gathering cards as a kid and just kept collecting them. Then, in high school, I saw some people playing and I was like "I have some of those!" So I got them to teach me. Been playing ever since.
Want to "know" more? Never miss another big, odd, funny, or heartbreaking moment again. Sign up for the Knowable newsletter here.