Despite the advancement of technology rendering people left to their own devices–literally–to entertain them, there are some leisurely activities that will never go out of style.
Or so you would think.
Do people still knit to pass the time? Are people actively collecting stamps?
It depends on who's asking.

Curious to hear about hobby trends, Redditor gizehgizeh asked:

"What are once popular hobbies that are slowly dying these days?"
Before we've become conditioned to living on our phones, these activities used to keep people occupied.
Before Texting, There Was This
"Letter writing."
– littlekingMT

Literal And Tangible Joy
"Well the internet killed pen pals for sure. I do remember I had a Japanese girl for a penpal maybe back in 2007 or so. I honestly don't remember how it started, pretty sure some website, but that was a fun experience. But now I can just straight up talk to foreign people real time, lol. But yea getting a physical letter that someone took the time to write and mail still is hard to beat feelings wise."
– skyburnsred

Model Trains
"When I was growing up, every town had a model train store in it. Now I have one in region and everything else has to be bought online."
– Hairy_Effective1172
Pretty Rocks
"Don't see anyone playing marbles anymore, I had an awesome collection in school."
– sheeple85
"I had some marbles as a kid in the 90s. My grandma got them for me and I had no idea what I was supposed to do with them. I always imagined them as a thing kids in the 40s played with."
– Ryoukugan

People Were Moving Canvases
"Paintball has been dying a slow death since 2006. Sad, really."
– hobo_recycler

Before the general population began hating clutter, collecting was once a "thing."
Precious Coins
"Coin collecting... I'm a silver/gold nut and I'm always hunting for precious metal coins. whenever I go into a shop they get all excited because 'no one under 70 collects coins anymore.'"
– ThatFishySmell99

Post It
"Stamp collecting."
– spooky_scully_mulder
"Collecting in general, really. Of course there are still prominent collectors but it's slipped more into enthusiast and niche territory than being a popular hobby that you might expect anyone to have."
– iuytrefdgh436yujhe2

What A Gem
"Rockhounding was immensely popular back in the 1950's and 1960's. Personally, I think it's a fascinating and fulfilling hobby, but when I go to a meeting at a rock and gem club, I'm usually the youngest one in the room by several decades."
– filthy_lucre

People once enjoyed making things.
Admiring The View

"Stained glass. I learned how to make it from my old man, and my junior high art class teacher also taught it. Very few artisans are still around."
– brobeanzhitler

Metal Vocation

"Black smithing."
– kenworth117
"I bought a forge to try. It's insanely hard work, and crazy expensive. I still haven't finished a piece."
– DSentvalue

Scrapbooking
"Yeah. I'm watching the arts and crafts stores around me completely uninstalling their racks for specialty paper. Now the only thing they have is mega packs of repeating colors/images. To boot all the inclusions like papercraft/die-cut things, washi tape, scissors, stickers, etc have gotten so expensive I would rather go buy $5 bags at value village to get an assortment of things versus buying anything new. I really, really miss yard sales for the same reasons."
– Phantasmai

I envy people who have jobs that are basically their hobbies.
Not everyone gets paid doing what they actually enjoy and have a profound level of passion for.
If they do, kudos to them.
Want to "know" more?
Sign up for the Knowable newsletter here.

Never miss another big, odd, funny or heartbreaking moment again.
Keep reading...
Show less
Getting older is inevitable.
Like everything else on the planet, over time the human body suffers the effects of wear and tear.
Joints, muscles, ligaments, tendons, teeth, etc... are put through the ringer and eventually it begins to show.
Things we used to do with ease suddenly aren't so simple.
Redditor iamalsopizza asked:

"What did your body tell you that you had to absolutely stop doing?"
That 24/7 Life
"Pulling all nighters for any reason. My body will not tolerate it anymore."
- Eccentric_Mermaid
"I used to do it every weekend as a teenager, with help from Monster, my PC, and some of the fine programming on Adult Swim."
"Last time I tried as an early 20s adult, I passed out sitting straight up. I'm pretty sure now Monster just puts me to sleep."
"Last successful all-nighter I survived until 6 AM. I still woke up at 8:00 on the dot, on my day off. Thanks work."
- EvilDarkCow
"Oh my sweet, honey-glazed christ...I turned 40 last year and I swear it was like someone flipped a light switch."
"I used to pull all-nighters and get 4 hours sleep and be ready to go like a wild hog the next morning."
"Now I get 8 hours of sleep and I could frankly use a nap. Aging sucks."
- Cats-Steal-Things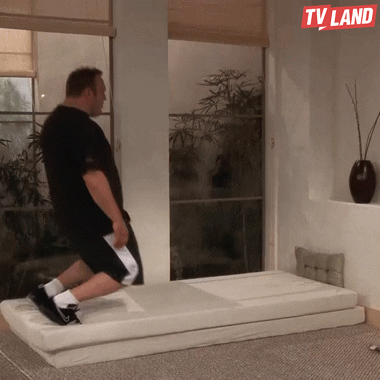 Giphy
No More
"Got seizures from drinking more or less a liter of vodka a day."
"Took a few years, but I'm now standing at 648 days alcohol free."
- FroggiJoy87
"Currently in the hospital. Came off a hangover caused by 14 shots of Altos and my body was like 'you know what? We're gonna figure all this shit out'."
"I had diarrhea so bad, I was almost in starvation mode when I got to the ER. Turns out, there's a tiny hole in my something and it was leaking waste into my body which gave me an infection."
"Been here 5 days, now. I have a straw in my belly which is draining the infection so the antibiotics can work better."
"Every time I look at it, I'm grossed out and wanna slap myself. I'm never touching a drink again in my life. F'k that."
"I just liked to have a good time and binge drink."
"Well, I'm gonna have to get some new hobbies or something because this sh*t here, ain't it."
- IreallEwannasay
"I use to take pills all the time to get high when I was going through some sh*t in my early 20's that I didn't really know how to handle at the time."
"Well one day while doing the pills, my body just said 'no more' and I projectile vomited everywhere in my room and bathroom. It got on the walls and floor. I was living with my parents at the time and blamed it on food poisoning or something like that."
"I tried again every day for like a week and each time I just threw them back up."
"And that's how I got clean off these pills. Drug free to this day!"
- Necrodotexe
Your Pancreas Says "No!"
"I just checked my blood sugar today and it is outrageous, so it looks like my food shenanigans are over."
"I made homemade bread last night and my blood sugar was 195 this morning. F'k my life."
- KayBeaux
"Yeah. When eating a piece of French bread becomes food shenanigans you know you're effed. Stuff most folks consider fine is now off limits."
"It's not like pork rinds or similar junk food, either. Potatoes, French fries, chips, etc... are absolutely not happening. OJ, cider, milk....all gone."
- jpr_jpr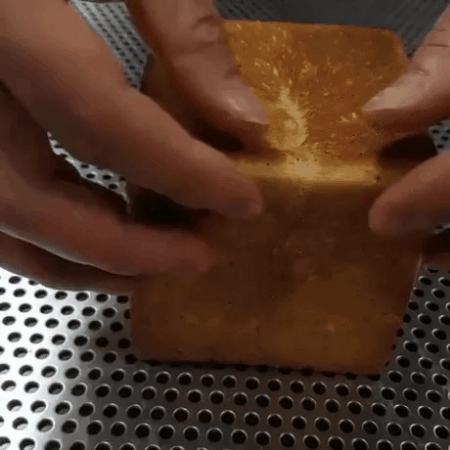 Giphy
Energy With A Side Of Palpitations
"Drinking Bang energy drinks, last one I had turned me into a panicking rage monster, whole time I thought I was going to die my heart was beating so fast and irregular."
- CaptnRiggen
"I used to work a day job till 6p M-F then work security at bars Thur-Sat from 10p-3am."
"One night I drank two of those 4-Hour Energy drinks. The second one was more of a 'Wonder what would happen?' more than I needed it."
"Holy f'k was that a bad idea. My heart was going so fast."
"I never touched that stuff again. That was before I really looked closely at the nutrition labels. Now I always look at them."
‐ lipp79
"I had this with Redbull—my first time drinking it and I never touched it again."
"Coca Cola also gives me heart palpitations so I rarely drink it but not to the 'omg, I'm going to die' level of Red Bull."
- QuendaQuoll
"I used to work overnights at a store that sold 4-Hour Energy at the counter. My coworkers and I would guzzle them to get through the night shift."
"I always felt that same sensation of irregular heartbeat for hours and the crash afterward was unbelievable."
- jellyrat24
Calm Down
"Being stressed."
"I'm at the age now where I realize that controlling my stress level is an actual physical health issue."
"I started getting bald patches on my facial hair, and terrible neck pain, and elevated heart rate. I'm definitely more mindful.
"I used to think stress was just about what I was feeling emotionally in a given moment, but no it's very physical."
- mjzim9022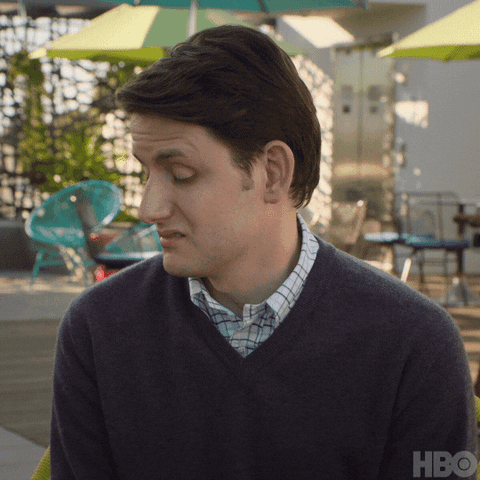 Giphy
"Yep this one right here! During the summer of 2020 I realize that if I didn't start working on calming down, I was gonna drop dead of a heart attack or something."
"About six months later I noticed that I had six months growth worth of pure white hairs on the top of my head. I didn't even have gray hairs before Covid."
"I'm pretty sure that if I hadn't have started calming myself down, I really would've had a heart attack."
- Drealjas
Sleeping Wrong Is A Thing
"Camping without an air mattress. The last time I did it using only a pallet of blankets I PAID for it the next morning."
"My entire body hurt. Getting old sucks."
- 2gecko1983
"Went to visit my grandmother 3 years ago and the air mattress had a hole in it, so I just said 'Ah its fine I'll sleep ona pallet on the floor'."
"I woke up the next morning with my left shoulder sore and stiff. It hurt all day, and every day after that."
"I finally broke down and went to the Dr about it this year. He said, 'You take anything for that?' I said, no. He said 'You probably should'."
"I was hoping maybe he was gonna fix me. Refer me to a joint specialist. Possibly see about surgery."
"Apparently after a certain age they dont really do that anymore and I now see why Aleve commercials are mostly targeted toward older people. Cause some disinterested Dr said 'You should probably start taking something for that'."
- IGotNoStringsOnMe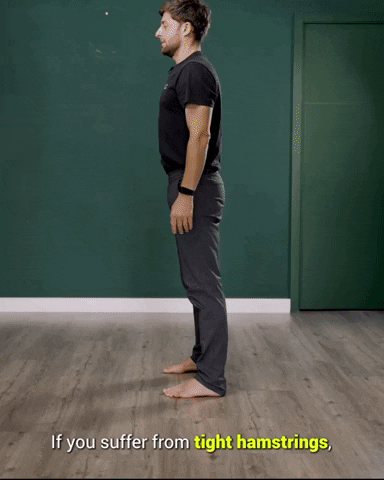 Giphy
What activities has your body put a stop to?
Want to "know" more?

Sign up for the Knowable newsletter here.
Never miss another big, odd, funny or heartbreaking moment again.
Keep reading...
Show less
Everyone needs hobbies. And side hustles and interests beyond work and family.
But hobbies can get pricey.
Just ask any parent with a kid who had a million activities.
We all want to experience as much as possible.
And we should.
But all that fun and experience adds up.
Nothing is free, especially a side hustle.
Redditor DeepFriedAnxiety218 wanted to chat about the activities that cost a pretty penny the more you get into them. They asked:
"What hobby gets more expensive as you go?"
I tried fencing for a bit. You don't want to know a weekly payment plan.
Too Late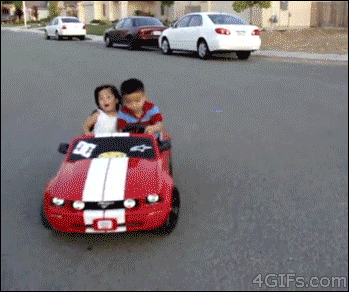 driving fast and furious GIF
Giphy
"Cars. After you've bought a classic car, it's too late."
GuyWithVolga
"Not just classic cars, all cars."
Rronde
Snapshot...
"Photography. A camera body is one thing, but then you start piling on lenses and lights. Oh boy..."
dontgoforthe1
"And monthly subscriptions to software editing too. That adds up."
"Though I'll throw out depending on where you are, look to see if you've got state parks. Texas has some wonderful dark sky parks and an annual membership you can get that get you in the park for free and gets discounts on camp sites. And at least precovid they would host dark park viewing nights for people to come out with cameras and telescopes."
misoranomegami
Wild
"Horses. Oh good lord. Buying the horse is the cheap part."
MorbidMunchkin
"Man, I live in an area now with a lot of horses, and was always a horse girl growing up (took lessons, dragged my dad to the races all the time), and my inner child is SO MAD at me that I don't have a horse. I literally pass a wild horse adoption place every single day. But they are just so damn expensive and adult me can't justify it."
ribbons_undone
Pricey Sounds
"Definitely music the amount I've spent on instruments is wild."
Defnoturneighbor
"Yep. I just now did my best to estimate how much I've spent in the last 22 years (ever since I started playing guitar or anything else), just on guitars (not including too many accessories, like capos, cables or what ever), I estimated $6,250."
"I've never had a very good, high income, so always having to save for the next thing, which now I've got my mind set on a Fender Jaguar in the future (custom or special order; I do not want the current Kurt Cobain model or the p-90 ones). I also spent $500 on drums and cymbals some years back."
"I actually never use them, so wanting to sell, but no idea what price to ask and what they're worth, or HOW I would ship them (older, possibly 1992 to 1993 era Tama rockstar kit, refurbished, and cheap $300 box of Zildjian cymbals; my uncle sold me the drums and only asked for $100, but I gave him $200)."
RhoadsOfRock
Addictive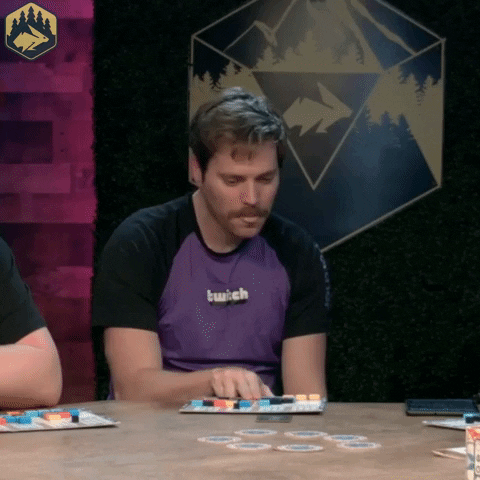 Hissy Fit Reaction GIF by Hyper RPG
Giphy
"You perhaps wouldn't believe it, but modern board games can add up so quickly, and the fact that most modern games come out via crowdfunding, FOMO can really kick in. Addictive and expensive hobby."
dabruuzer
Cars are fun. Cars are expensive. And that's before gas.
In a Bowl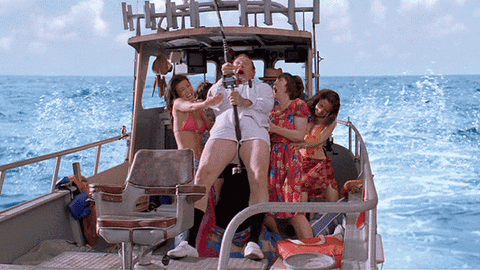 fun fishing GIF
Giphy
"Fishkeeping. One day you get your kid's a betta and stick it in a bowl, the next day you find out that's not proper husbandry and correct it, and then one day you wake up with 7 aquariums in your house. It all happens so fast."
Fair_Warning19
$15
"Washi tape collecting during the pandemic was fun. At first, it was all about finding deals- how many tapes could I get for a dollar, three dollars... what does this set of twelve tapes go for? One day I scoured the internet to find the most expensive washi tape. How expensive could this get? A whopping $15 for a single roll was what I found. And it was a nice roll. Less than the price of a movie ticket. Not bad."
-Firestar-
Plastics
"My brother and I got back into building plastic model kits (primarily sci-fi subjects). Getting all the right paints, glues and accessories to have good results can really put a black hole in your wallet."
TonyDP2128
"All of my Mr Color and Hataka Orange paints 'disappeared' during my last move. I'm not destitute, but it's been six months and I've still not been able to replace the ones I use most often let alone all. Then there's buying my son all of his crap as well... yeah. And you really need a spare bedroom to use and it goes on and on."
daviepancakes
Listen
"High end audio."
turnstiles
"I'm just starting to go down that slippery slope. Good thing I stopped collecting watches and cameras. No time to take pictures and develop film all day, and no need for more watches, but there's always time to sit down and listen to a record."
Rob_V
"You can put together a great audio setup without spending a stupidly large sum. Beyond a certain price range you're just another sucker spending money for prestige."
BrianOllocks
How Much?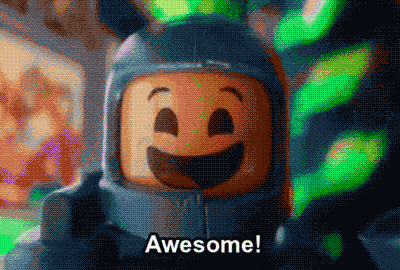 Awesome The Lego Movie GIF by Trolli
Giphy
"Lego."
sorryforbeingac*nt
"I was going to buy a Lego kit until I had a heart attack looking at the price! It's insane!"
Crashgirl4243
Good luck on the fun for all of us.
Want to "know" more?
Sign up for the Knowable newsletter here.
Never miss another big, odd, funny or heartbreaking moment again.
Keep reading...
Show less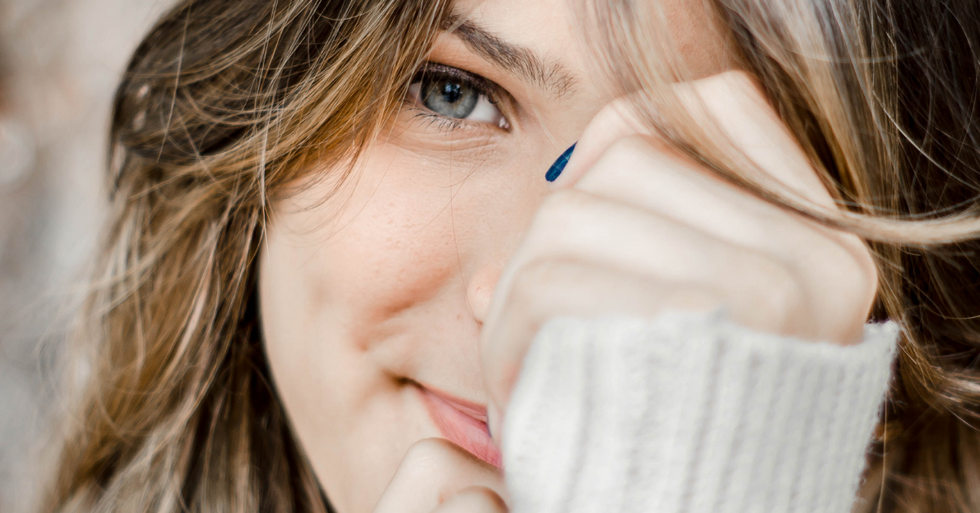 There isn't a parent in the world who would want to see their child fail in making friends. But if they are struggling, there are ways in which a parent shouldn't approach the situation unless they want to make things worse, according to the "Am I the A**hole?" (AITA) subReddit. Redditor msladyjune901 couldn't quite figure […]
More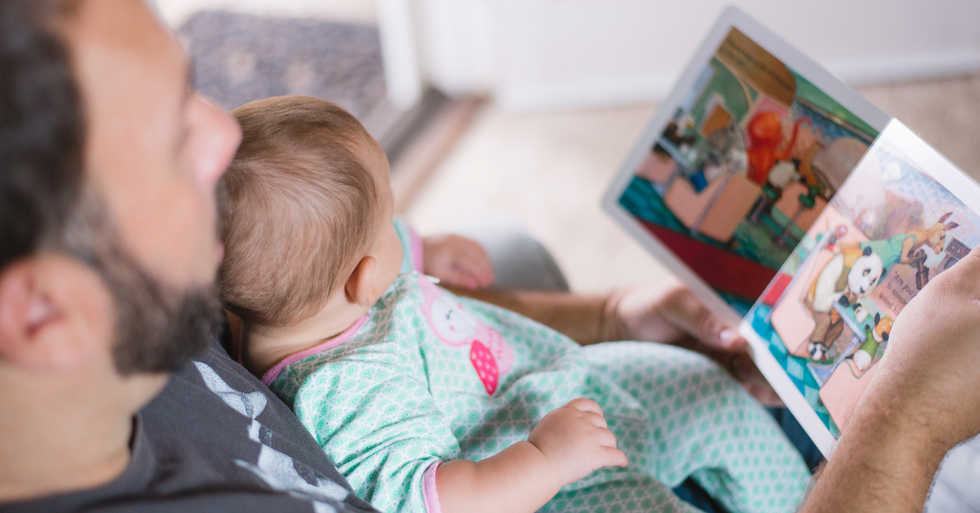 The word "parenting" is not enough to describe the actual demands of parenting, as there are so many sub-tasks that fall under that term. It can be really hard when partners aren't equally on board with performing those tasks, confided the "Am I the A**hole?" (AITA) subReddit. Redditor shortchubbydino wasn't sure what else to do when […]
More