Brain teasers, Sudoku, crossword puzzles, the classic Rubik's Cube.... all ways created to entertain and keep our minds agile. Sometimes a twisted riddle will keep you busy for days
. There are so many great riddles that keep us guessing, they make you love words again. Redditor u/mmajamm wanted to get all our brains together to see if we could.... riddle us this.... by asking.... PERSONS OF REDDIT, what is the best RIDDLE you know, that would make someone loose their minds over it?

---
Treading....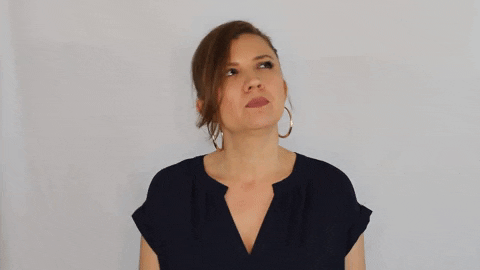 real life wow GIF by Amanda Cee Media
Giphy
Tread on the living, they make not a mumble.
Tread on the dead, they mutter and grumble.
This is such a good D&D riddle.
Leaves.
All the Men
One night four men sat down to play;
They played all night 'til break of day.
They played for gold and not for fun
With separate scores for everyone.
When it came time to square accounts,
All men had made quite fair amounts.
Can you the paradox explain,
If no man lost, how could all gain?
They're musicians, playing instruments, reading different scores (sheet music). They were all paid by either listeners or whoever had them play.
the best 3
Ooh, I heard a good one.
With pointed fangs and in plain sight, my bloodless victims are bound by my bite. What am I?
EDIT: Anyone wanna try this for a spell?
I am heavy forward, I weigh a lot. But when I am backwards I'm certainly not. What am I?
EDIT: Can do a third and final to stroke your spinal?
For some I cause joy, for some I cause strife. Treat me well and I last for life. What am I?
Ton.
Wife.
All the teas....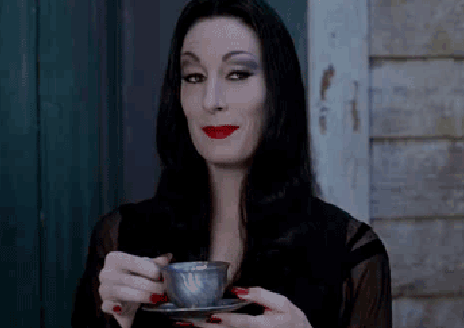 tea GIF
Giphy
Two girls went to dinner together and both ordered iced tea. One girl pounded down five of them in about a minute, and the other took her time drinking one.
The girl who drank one died, while the girl who drank five survived. However, all of the drinks that were served turned out to contain poison.
Why did the girl that drank more iced tea survive?
The poison was in the ice.
Windowless....
There is a windowless room with only a single door. Inside the room is a lamp, when the lamp is on no light escapes the room. Outside the room are 3 switches one of which operates the lamp. You can use the switches in any order any number of times. The door can only be opened once and after you enter the room you can immediately know which switch turns on the light. How is it possible?
Turn on the first switch, wait a few minutes.
Turn the first off and the second on.
Go into the room. If the light is on, it's the second switch. If it's off, touch it. If it's hot, it's the first switch, and if it's cold, it's the third.
To Sleep
The maker doesn't want it.
The buyer doesn't use it.
The user doesn't know it.
Not the 'best' but a fun one: A coffin.
boys on the floor
Andre and Leo are dead on the floor, naked, and surrounded by water and broken glass. If foul play isn't at work here, then what happened?
Their tank ruptured.... they're fish.
Leaving Home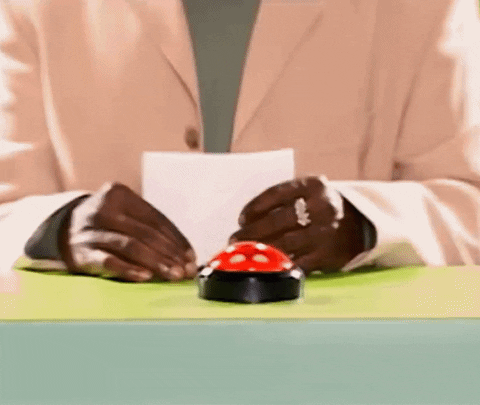 Game Win GIF by VPRO
Giphy
You leave home, take three left turns, and return home. Who are the two masked men waiting for you?
The ump and the catcher.
What is it?
It is the beginning of eternity, the end of time and space.
It is the start of every end, the end of every place.
What is it?
I love this one because it is so simple but some people have struggled with it for days lol. It works best when spoken out loud rather then written out. Seeing it written makes it easier to solve because the answer to the riddle, is contained within the riddle itself.
Letter E
#s & Letters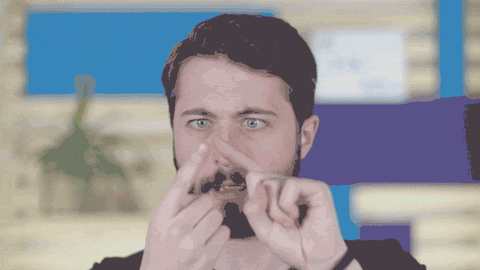 Calculate Figure It Out GIF by funk
Giphy
What has 4 letters, sometimes has 9, but never has 5?
The words What, Sometimes and Never in your riddle.
Want to "know" more? Never miss another big, odd, funny, or heartbreaking moment again. Sign up for the Knowable newsletter here.