Oprah is many things to many people. A powerful media mogul. A philanthropist of the highest caliber. Auntie.
What Oprah is not, is here for anyone calling her out for supposedly not doing enough. A commenter learned this the hard way when they tried to give her advice on her own Instagram page.
---
It started with Oprah sharing a great photo with a recent Colorado College graduate.
She wrote:
"I don't know who this guy is but he sure is happy to graduate! I shook hands with all 571 members of @coloradocollege's Class of 2019 and gave them a copy of The Path Made Clear. 📸: Jerilee Bennett/The Gazette"

At the commencement, she gave a speech to the new graduates, telling them to build on smaller steps to change the world. She also gave the entire graduating class copies of her latest book The Path Made Clear.
This, however, didn't appear to be enough for one commenter.
Instagram user spiritualceo1111 tried making a joke about what Oprah could have done.

Oprah/Instagram
They say:
"Should have paid off their student debt"

Oprah was ready for it.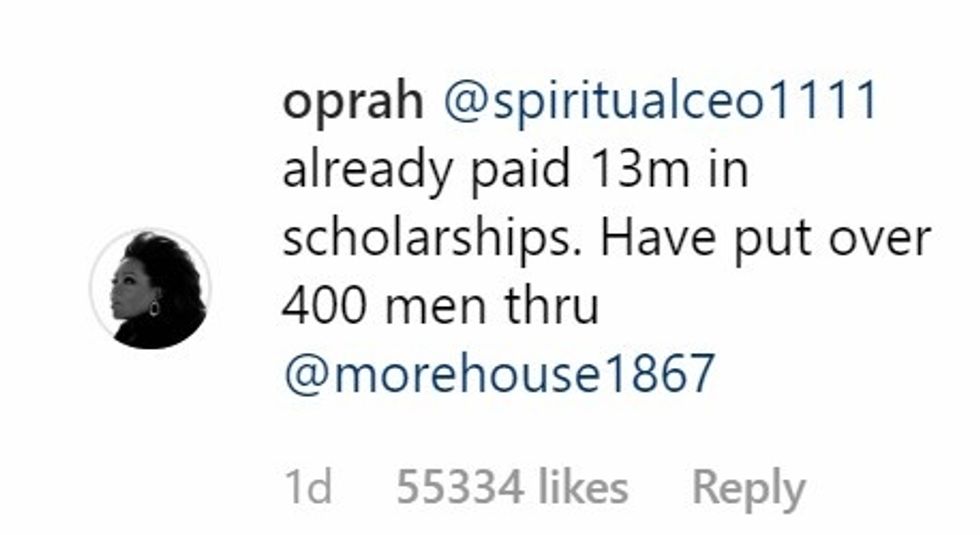 Oprah/Instagram
"Already paid 13m in scholarships. Have put over 400 men thru @morehouse1867"

People were ready to defend the queen.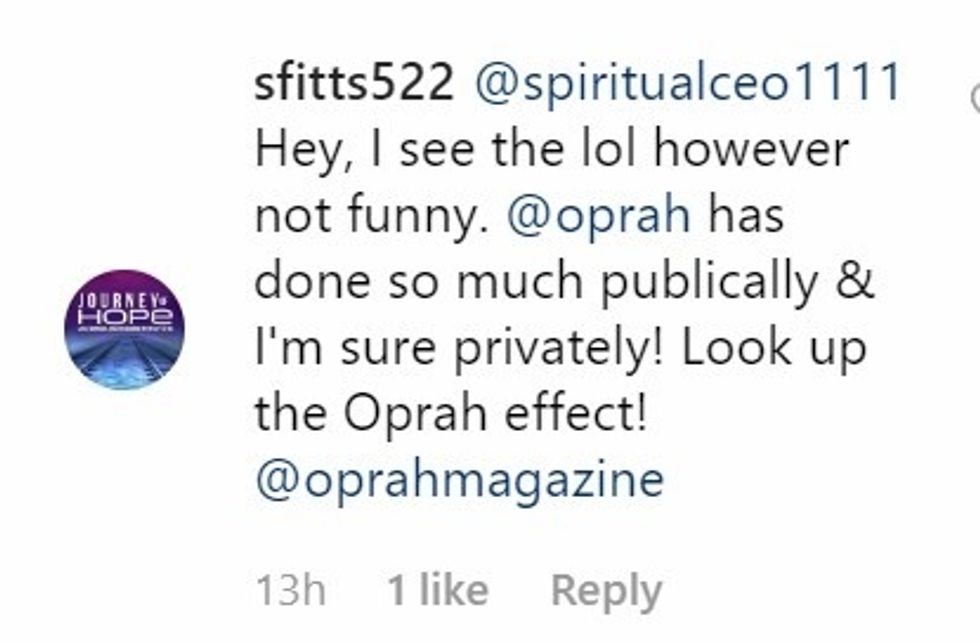 Oprah/Instagram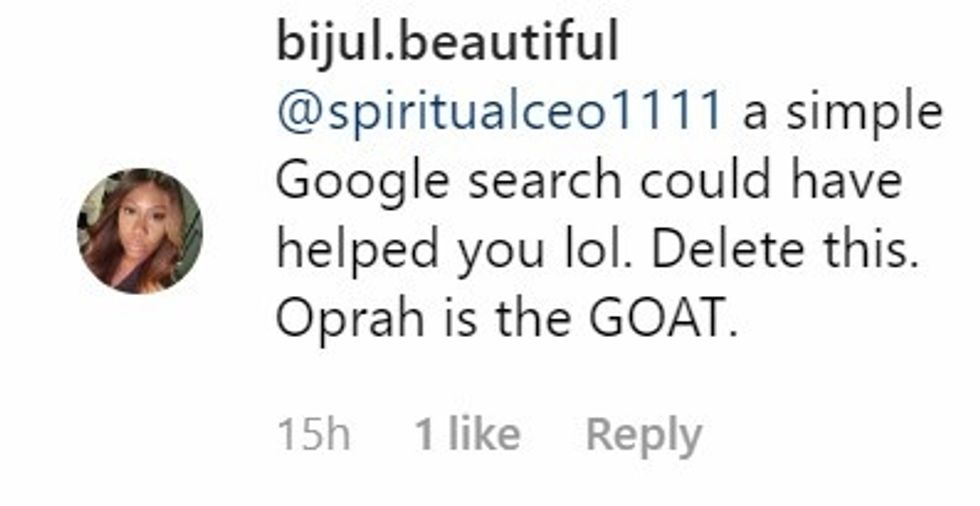 Oprah/Instagram
As her tweet says, Oprah Winfrey has given $13 million to scholarships for Morehouse students, helping over 400 young men get a quality education.
Morehouse is an all-male, private historically black college in Atlanta, Georgia. It is often compared to Ivy League schools in terms of the high-performing students accepted.
Not that you need to know all that to cheer on Oprah.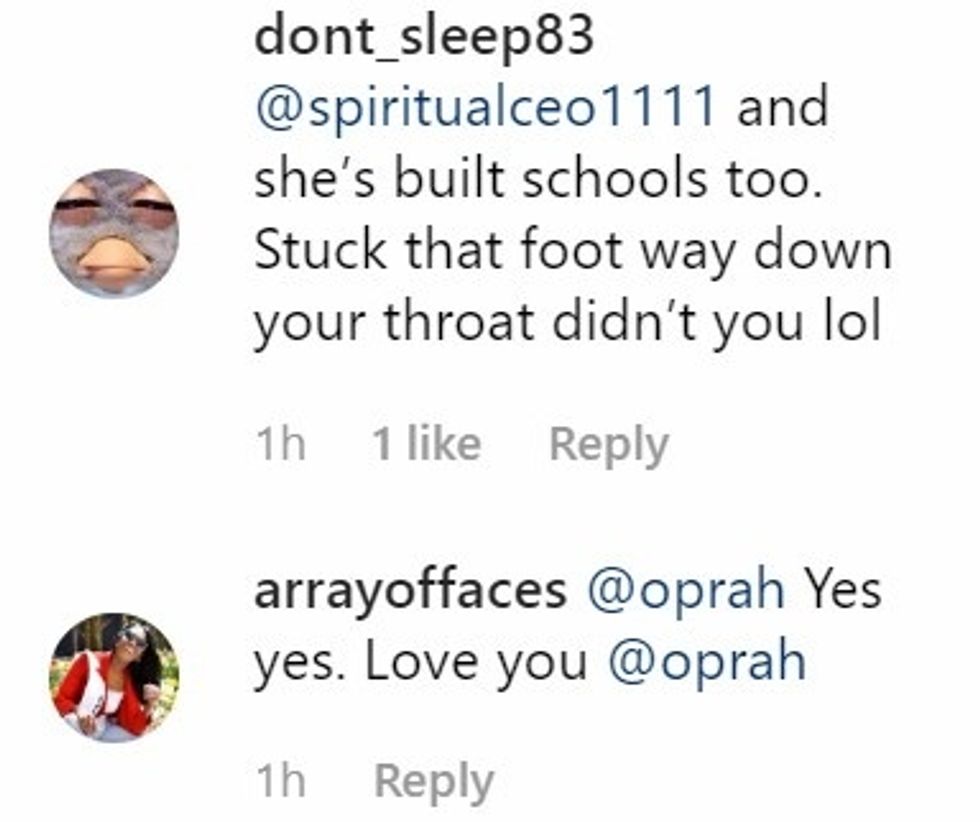 Oprah/Instagram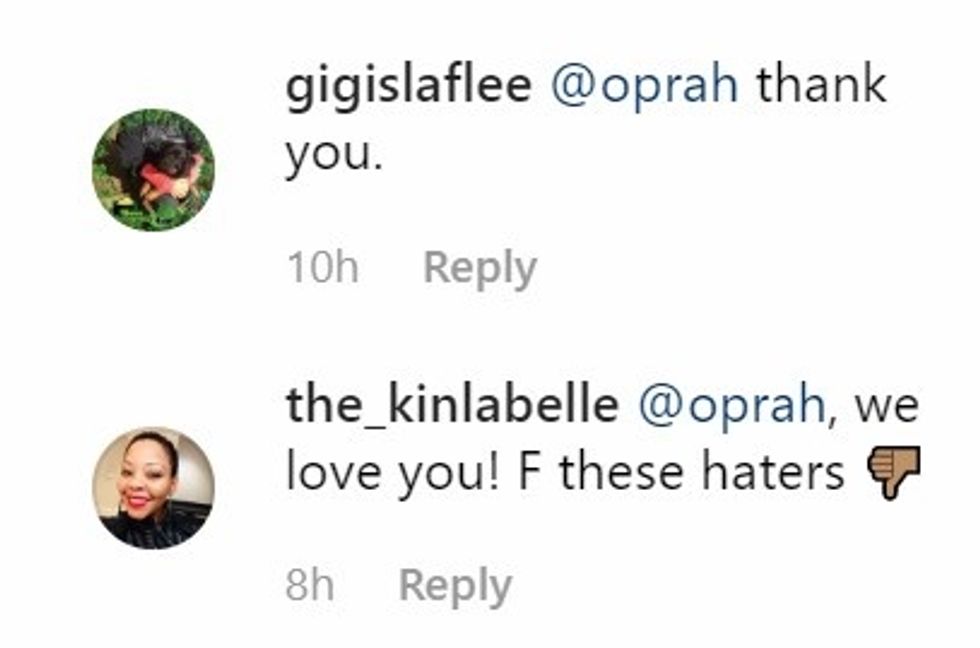 Oprah/Instagram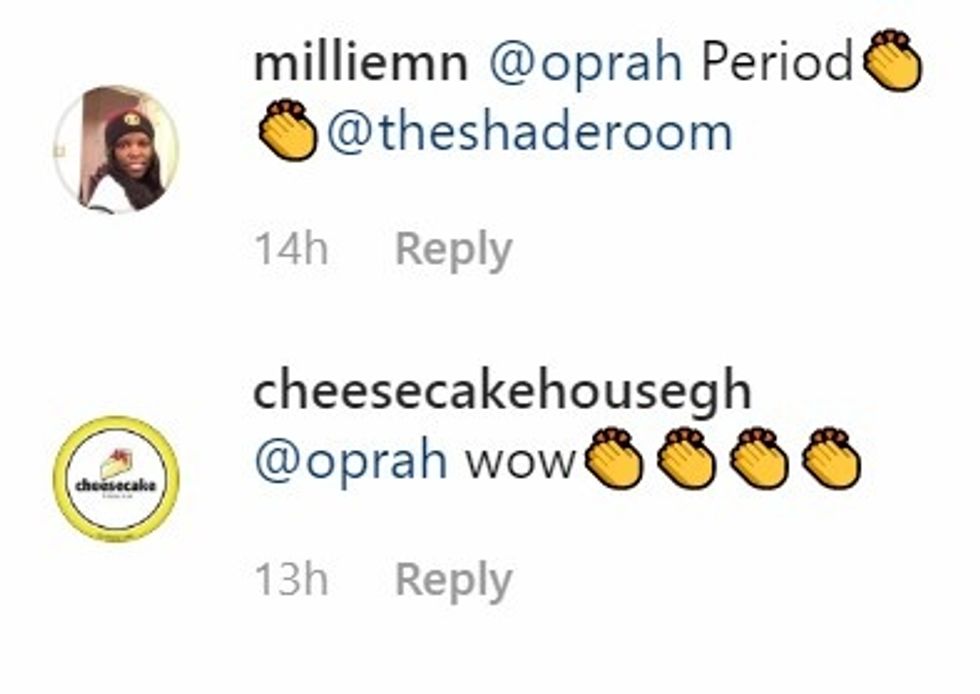 Oprah/Instagram
In their defense, the original commenter explained themselves, stating it was a joke in reference to billionaire Robert F. Smith pledging this past weekend to pay off all the student loans of Morehouse graduates for 2019.
They also brought up the crushing weight of student loans and how proud they are of Winfrey for everything she does.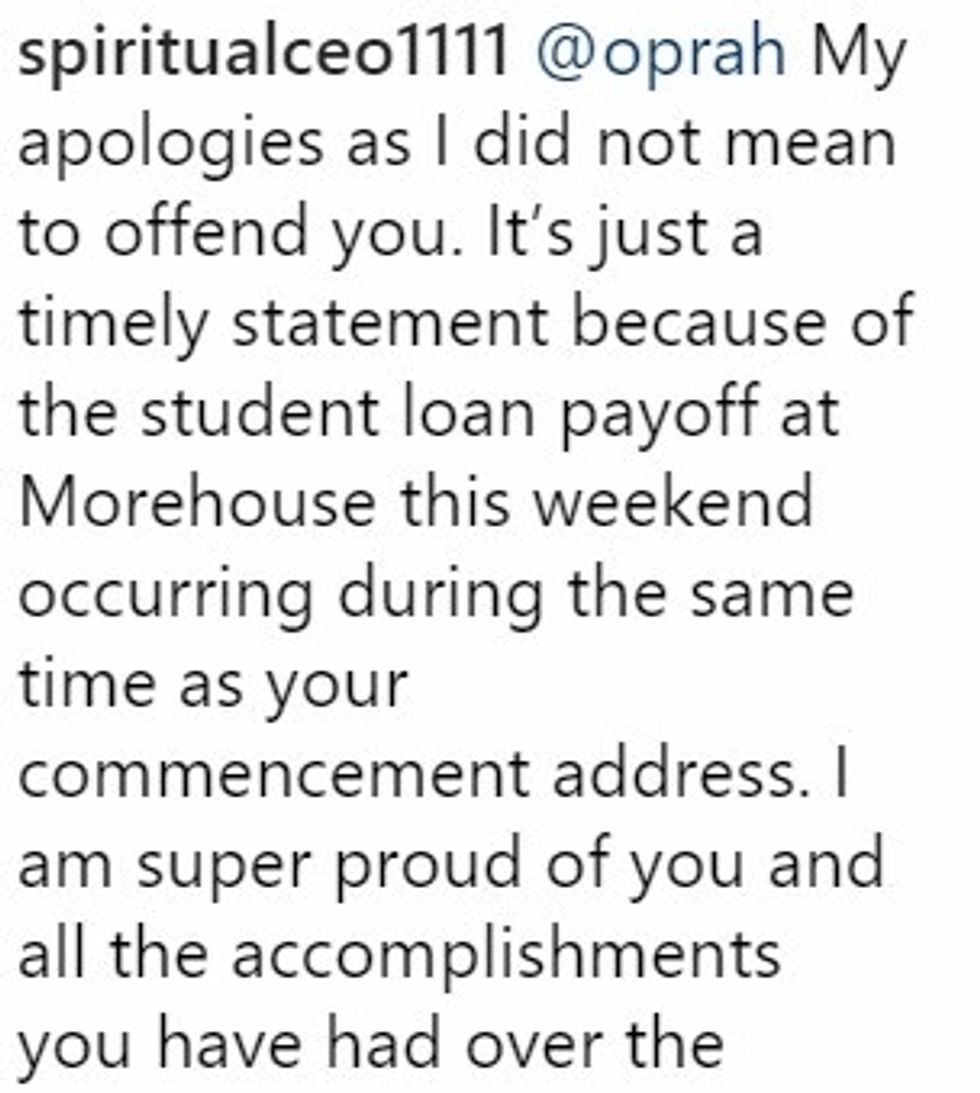 Oprah/Instagram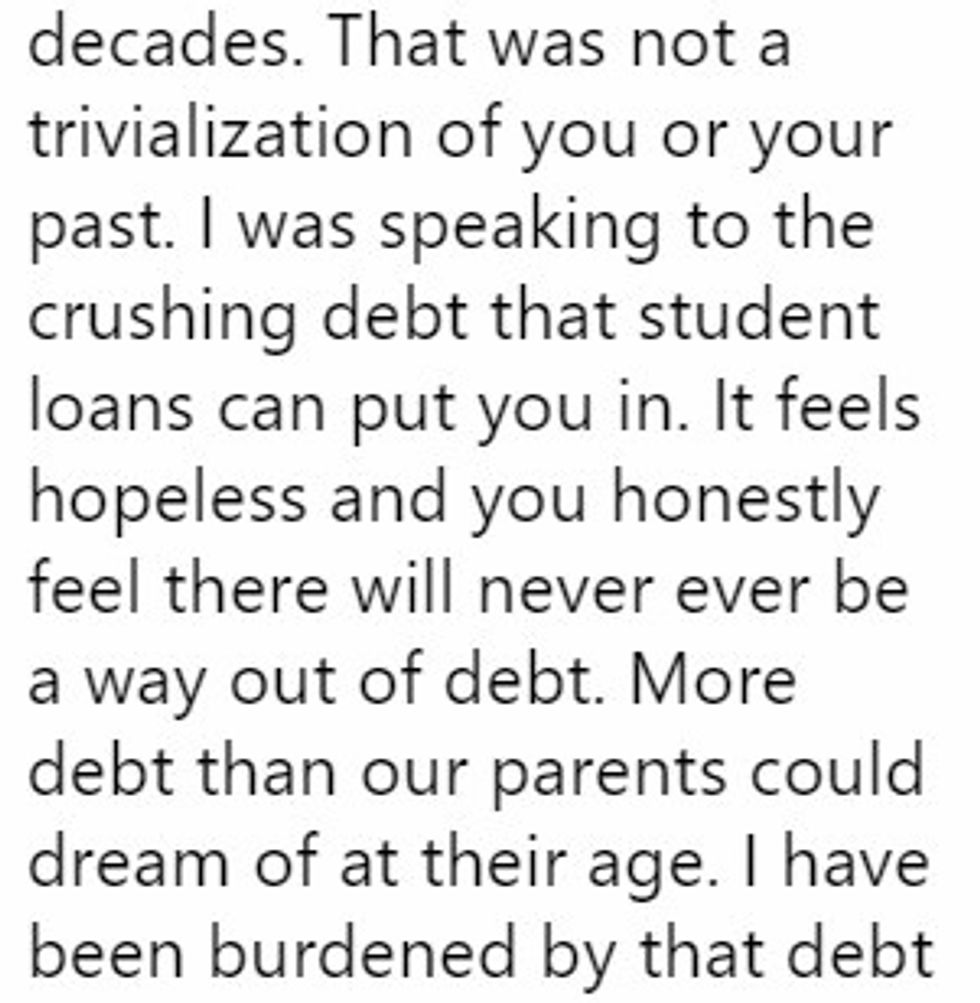 Oprah/Instagram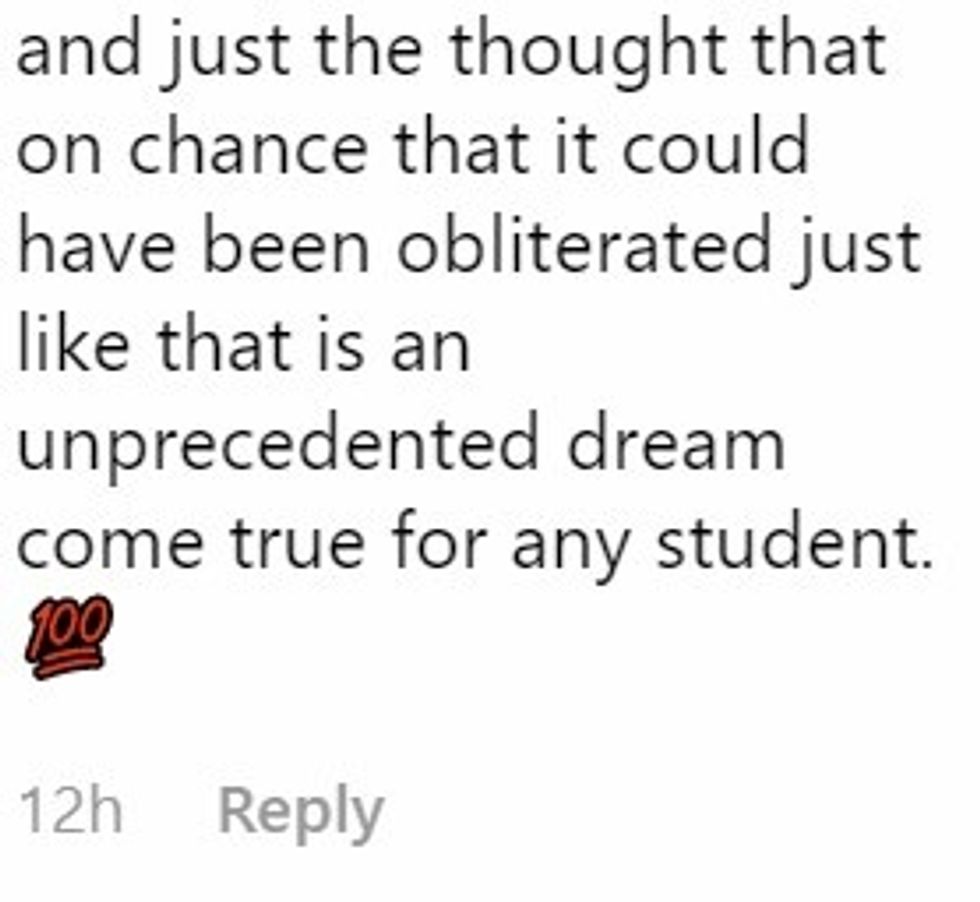 Oprah/Instagram
Student loans are a big topic lately. While many Americans feel the crushing debt of loans every day, people are trying to find solutions.
Elizabeth Warren, a presidential hopeful, has outlined a plan to cancel 95% of student loan debt. Meanwhile, the late stage capitalism solution involves selling your vacation days to try and help pay it down.