Being an insomniac or one who lives at night, aka, a vampire, can be an exhausting life or it can be exciting. The world doesn't stop turning in the wee hours, in fact the things that go bump in the night can lead to some fascinating or horrifying stories. While others are shut-eyed and dreaming nightmares at sundown, some of us are living through them. Now none of us will ever get to sleep now so we might as well share stories.
Redditor u/isolatedpsychopath wanted to know what sort of craziness is happening when everyone's eyes are shut by asking.... Night owls, what is the creepiest/scariest thing you have ever seen or heard whilst everyone was asleep?
---
Face Off.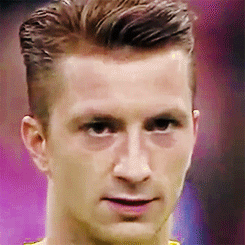 Giphy
I was staying at an Airbnb on the first floor and I heard noises outside of my window late at night, so I drew back the window curtains to find myself face to face with some man who I assume was trying to break in. He ran away, but that moment was straight out of a horror movie. personreddits
On Camera. 
I had put a surveillance camera in front of my apartment door for various security reasons. As I passed the monitor one night, I noticed that my neighbor fell down the stairs right in front of my door. If no one had noticed it, he probably wouldn't have survived. He had a severe head injury afterwards, but at least he survived. I_am__the_GOLDEN_GOD
HEDGEHOG!
I was smoking in the backyard when i heard footsteps on the stones we have around the garden. It was moving around and i could only hear the stones popping like someone was walking on it.
Then i heard a sneeze.
I thought "crap now someone will jump out the bushes to mug me or beat me up." I was creeped out but thought the only good thing to do is approach the firs which are planted in the ground where the small stones lay. Because despite all the sounds, i could see no one, which isnt' that hard. The firs are not too bushy and far enough apart so you would definitely see someone if he was walking there.
So i came nearer and the stone popping got more intense, like something was running away from me. I switched the light from my smartphone on and theres nothing. Then i look down and see a HEDGEHOG! A real sweet and kind of big one, like he looks a bit fat. Has been eating good as it seems.
I started to call him Sonic and he comes visiting nearly every day. Nowadays he even brings a small hedgehog with him which i think is his kid, or at least a good friend. Sometimes i even leave a bit of food for them, but as it seems they don't really need it as they rarely take something from it.
10/10 would poop my pants again if it turns out to be a hedgehog. loreng94
WOOF! 
My dog spontaneously barking at 3 am with no reason other than to yell.
I was home alone while my dad was out of town in a new townhome. Had to open the front door and show her nothing was there.
She still barked. Rabid_Pokemon_Girl
Knock. Knock.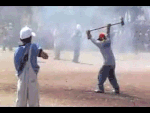 Giphy
I heard a knocking on my door, looked on the space under it and there was no shadow or feet, that's why I keep a hammer beside me from now on. Max_189
If it had no legs or shadow, I don't think hammers work on revenants. 927comewhatmay
Satan?
The sound of foxes yiffing is literally the screams of Satan himself. SpringyFredbearSuit
Rabbits sometimes sound like infants that were abandoned in the woods. Then you mix in the foxes, and the rabbits screaming bloody murder as they get eaten, and you might need to go find a different pair of pants because this one's got too much crap in it. Outrageous_Disk
The Graveyard Shift. 
I'm a security guard, and I occasionally pull the graveyard shift.
During one such occasion, I was working at a warehouse where they make tractors, where my job was to sit in my car in their parking lot over night, and occasionally walk around the outside of the building to make sure everything was good, and no one had fooled with the tractors that were parked outside.
Now one particular night was foggy as hell. I might have had 10, maybe 15 feet of visibility.
I'm walking through the fog, doing my best to see everything I can, when it starts sounding like there's someone walking behind me.
I spin around, nothing. No one there. I start walking, and after a minute I hear the footsteps again. I stop, and the other footsteps stop. Then I hear what sounds like a tractor door slam.
By this point I'm nearly pissing myself. Procedure is not to confront anyone; call the cops from a point of safety. But the nearest safe point is my car, which is on the other side of the warehouse, which is basically half a mile away since I can't cut through the warehouse itself.
But I can't see the fool making the noise. So I decide to continue heading to my car, and hope like hell I make it there safe.
I go on at a pretty good clip; not out right running, but not taking my time anymore. I make my way around a tower of tractor parts, and come face to face with a man in a KKK hood glaring at me from inside a tractor.
Or at least that's what my mind initially conjured up. After standing there a minute in shocked terror, I realize what I'm seeing is a seat cover put on wrong, causing the cover to take on that iconic shape.
After that I book it back to my car, call the local police, and once they get there they patrol the area. Nothing was missing, broken, or out of place. Best guess on the footsteps was my own echoing back at me, and the slamming door was from another warehouse nearby.
Oh, then there was that time at another site where I was by myself, saw someone walk across the lot, but they didn't appear on camera. Ghost_of_Askreddit
Unplugged. 
I'm female and live alone, I was sleeping and my radio which was turned off picked up a passing taxi drivers radio, it's gone 3am and all I can hear is some blokes voice accepting a new job/pickup in my bedroom! Needless to say the radio was unplugged and booted out and I had an extremely early start to my day. Joey-Pope
Go Away. 
A knock on my apartment door about 10pm.
Look through the peephole, see nobody through it, on the second chain pop it open an inch. Fat at the ready to slam it shut I say stand where I can see you some sketchy woman looking like she needs a fix. She asks to see someone who doesn't live there I say wrong place slam the door and deadbolt.
The next day outside my apartment is a pile of used cigarettes butts. She had stuck around waiting for someone to come out. Phenoix512
Meow....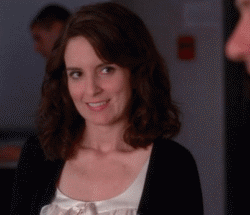 Giphy
Horny feral cats outside my window. Angelicbeeing
Male cats defending territory is worse. famousamos84