I am very much a night owl. I quite like being up at night.
For one thing, it's quiet.
There's no one to bother me. If I want to watch television and vegetate, I can just do that.
If I want to do some work, I can get my work done without interruptions. It's pretty sweet.
Nothing particularly scary has ever happened either... yet. My fingers are crossed.
But others haven't exactly been so lucky.
They told us their stories after Redditor citric_acid asked the online community:
"What is the scariest thing you've witnessed in the middle of the night?"
"Driving through an abandoned section..."
"Driving through an abandoned section of Baltimore at 3 in the morning, my CB radio turned itself on and crackled for a bit. Out of nowhere some voice over the radio said in a deep southern drawl, 'I ain't got no panties on.'"
"I could see up and down the interstate for miles and saw not one set of headlights..."
THREEkoalas
What in the world?
No, thank you.
"It was a bright moonlit night..."
"I stepped in and fell over a cow carcass on a night hike. It was a bright moonlit night but I didn't see it in the shadows. Thankfully it was mostly dry."
Phantomtastic
I would not want to stumble into that late at night!
No thanks.
"Turns out..."
"When I was around 8 I woke up to hear my parents whisper yelling. Turns out someone was beating on the back sliding glass door with a baseball bat. Turns out he was drunk and mistook our place for his ex's."
cigarmanga
Imagine something like this happening to you because you're just in the wrong place at the wrong time.
"I cut down a tree..."
"I cut down a tree in my backyard one afternoon. The tree was in front of my backyard slider so at night there was a lot more light coming in from the neighbors lights and street lights."
"I get up the next morning before sunrise to make my coffee and I saw a shadowy figure down the hall. I yelled what the f**k?!"
"At the moment I didn't realize that now more light was being let in by the lack of tree it cast my shadow on the wall. So basically I was a 37 year old dude that was scared of my own shadow."
lookssharp
It happens to the best of us.
Fear of the unknown still gets us, no matter how old we are!
"Don't know who it was..."
"When I was in high school I was out late (around 2-3am) with a friend chilling in a park. We are just chatting on a bench and after about an hour there I noticed a silhouette in the distance move slightly."
"To my horror I realized there had been a person staring at us from the same spot for almost half an hour or more. As I told my friend and we started to run back to their place, they started chasing us."
"Don't know who it was or what they were planning but probably the most freaked out I've been in my life."
Skytorn7
This is horrifying.
Thankfully you got away!
"Last week..."
"Last week I saw a shooting in the middle of the street while having a pint outside a bar, probably that."
Much_Committee_9355
That is terrifying.
Hopefully you've been able to see someone after seeing something so horrific.
"She had her own nightmare..."
"I once woke up from a nightmare about a demonic little girl to my little sister hovering above my bed. I freaked out and punched her in the nose."
"My sister had her own nightmare and was standing over me because she was debating whether or not to wake me up. I have a history of waking violently so she was weighing whether it was worth it or not. We spent the rest of the night watching Disney movies."
lizzyote
You must have been sleeping very deeply!
But Disney cures all ills.
"Remind you of a movie?"
"My daughter, 4 years old, black hair, pale skin, came into our bedroom in the middle of the night. Hair in her face. Middle of the bed by our feet. And started climbing up towards me and my spouse. Remind you of a movie?"
mutalisken
I've definitely seen this movie before.
Has your daughter ever emerged from a television?
"The police banging my door..."
"The police banging my door at 3am looking for a missing teenage girl... even though I knew my daughter was safe in her room. It still freaked me out."
Wshrig
Terrifying!
Thankfully she was okay and hopefully you were able to rest easy.
"Thought he was drunk..."
"My downstairs neighbour walked into my apartment at 1:30 a,m. I was only dressed in underwear and didn't have my glasses on. Thought he was drunk and managed to convince him he was in the wrong apartment. He backed his way out, closed the door and went down the hall carrying something."
"A week later I run into him downstairs and laugh about how drunk he must've been. Turned out he'd been away. That wasn't my neighbour who'd walked in."
tangcameo
This would creep me the hell out.
The last thing I want is anyone uninvited in my space.
I think I'm just going to lock my doors and never leave the house after reading these.
Or maybe not stay up so late. Not be a night owl.
What I don't know won't hurt me.
Have some stories of your own? Feel free to tell us more in the comments below!
Want to "know" more?

Sign up for the Knowable newsletter here.
Never miss another big, odd, funny, or heartbreaking moment again.
Keep reading...
Show less
I have been scared, and left breathless more times than I can count after sundown. I love the moon but sometimes the witching hours can be nerve-wracking. That's why all the serial killer movies have them killing at night under the darkness. So how can we trust the night?
I Hate Gordon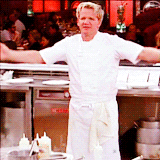 gordon ramsey GIF
Giphy
I left my laptop on and went into my bedroom to try and sleep. About 2 hours later I started hearing someone talking in the living room (next to my bedroom) and started freaking the hell out thinking someone broke in and was going to murder me.
Creeped out of my room to realize the video I had been watching unpaused itself and was playing again. It wasn't an intruder, just Gordon Ramsay screaming at someone on Hell's Kitchen.
Stay Hidden
When I was little, we used to go to the countryside where my great-grandma lived. She was 101 years old and survived two Balkan wars and two world wars, her husband was in captivity in WWI and fighting for Tito's partisans in WWII, along with my grandpa. Her other son ended up in Mauthausen concentration camp.
So, the house was old and cheeky. The only room that was heated in winter was the one my great-grandma was in, so my parents would made me sleep in the same room with her, while they were sleeping in the freezer of a bedroom.
It wasn't the squealing of the house, or the strange rhythm of an old clock, or the trains that passed by, or wild animals that talked throughout the night that kept me awake, but my great-grandma sleepwalking and talking through the night. She would sit up in her bad and have full conversations with long-lost friends. She would call for them or asked them for the directions, or tell them she missed them so much. But the worst was wailing for killed or mutilated ones. She would say things like "oh, look what they did to your beautiful eyes" or "why didn't you stay hidden? Where could I find a doctor to stitch your stomach up?"
I should have been more vocal about my great-grandma and claw my way in that cold room, in hindsight.
When I was Homeless...
One of the first nights I was homeless, I walked a distance along the bike trail that circles the lake in Madison Wisconsin to sleep. Woke up for no immediately obvious reason at what must have been a very late hour, as the sleep began to dissipate I realized I was lying down looking at a sideways view of someone crouched motionless on approach about eight feet away.
I kept from opening my eyes completely and tried to seem to be still sleeping. The stranger began to slowly take another step toward me. I made a deliberate cough/might-be-waking-up noise and they retreated quickly. Carried a knife for several years after this.
@ 3Am
I was up into the wee hours, trying to get past a level in Dishonored without being seen by any bad guys. Suddenly there is a flash of light across my screen and then a lot of noise at the front door. It's 3 AM. I go stock-still for about 2 minutes, trying to remember where the bat is, and if I locked the door.
I creep slowly to the bat, and then to the door. Check the peep hole, but I see nothing.
Look out for a few minutes, then I get the courage up to open the door and turn on the light (bat still in hand.) There is a dark spot on the porch. And that was the night I learned the the milk is delivered at 3 AM, with a bunch of ice to keep is fresh, and by a dude wearing a headlamp. The last part I learned when I remembered that we have a blink camera covering the front door.
Silent Hill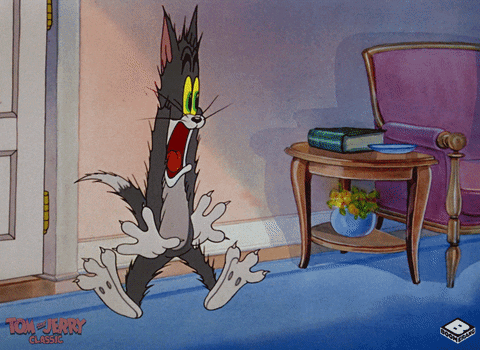 Scared Oh No GIF by Boomerang Official
Giphy
Staying up late playing Silent Hill: The Room. I was in the hospital part which is pretty tense by itself, its close to midnight and out of the corner of my eye I see a woman in a flowing white gown crossing the yard.
I just about crapped myself.
It was my neighbor going home after visiting my landlord. But good lord did I almost crap myself.
See, now I'm reaching for a Bible to pray. And a phone to call my therapist and some vodka. Those are moments I'd be writing about as well. Try to sleep before 3AM...
The Orbs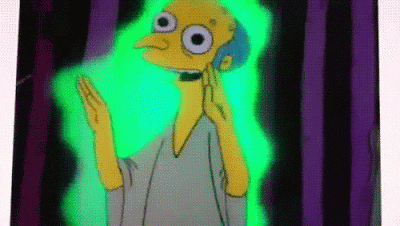 glowing mr burns GIF
Giphy
Two glowing orbs floating at the edge of the woods. Nothing was holding them up. They were legit just floating in mid-air. No idea what it was, didn't stick around to find out.
Edit: some are saying that it was an animal, but think of it more like a light bulb. It gave enough light that I could see in a 2 foot radius in all directions. I could see the ground behind it.
Edit edit: being that it was near kind of a marshy area, I think it might have actually been a Will o the wisp light. Still freaky tho.
The Shakes...
I was up at like 1 am, and I was on my phone. All of a sudden I hear this sudden boom from outside. It wasn't like explosive loud, but loud enough to be heard by those with good hearing. Afterwards, I could hear this very quiet rumble, like something was coming. In my mind I was going "That's an earthquake". Sure enough, two seconds later, the rumble got louder and everything started to shake. Instinct came in, and I ran downstairs.
On my phone, everyone was writing "Did you guys feel the earthquake?"
We had another earthquake happen a few weeks later, but I had just fallen asleep, but I had woken up right when it was happening. My instinct kicked in, and I just darted outside my bedroom and ran down like 8 flights of stairs. My house is built like a tower, and I live at the top of it. In my mind, my instinct told me "Get to more stable ground. Run downstairs".
The Chills
This was several years back when I lived out in the country. It was maybe 3am and out of nowhere I had this urge to look out the front bay window onto the porch. Sitting there was a coyote already looking into the window as if it knew I was going to look out. It locked eyes with me for a couple of seconds and then bolted into the woods. I still get chills thinking about it.
Under the Bed
So, I was about to go to bed. I think it was around 2:00 AM. I was all in my covers, and I had just put my phone on my nightstand after watching some YouTube. I laid awake for maybe 10 minutes, in the dark. Out of the corner of my eye, I saw something move in my room, and dart under my bed. Whatever it was, it was small.
I know it went under my bed because as it did, I felt a kick of sorts from under me. Some kind of force came from under the bed, strong enough to feel it through a mattress and various other layers. It was so bizarre. I couldn't sleep for an hour after that.
"you, are not, alone"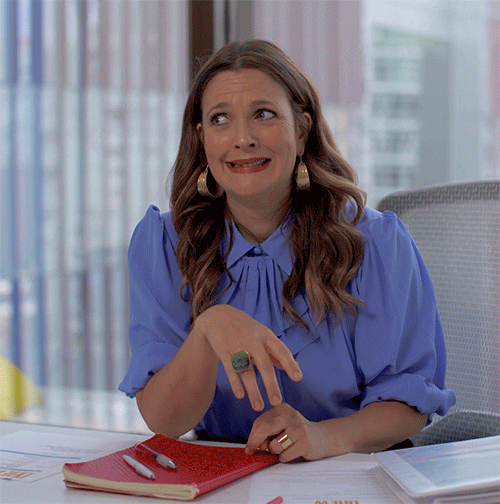 Work Omg GIF by The Drew Barrymore Show
Giphy
Once in my teens, i had a dozen tabs open on my laptop and just chilling around 2 am in the dark in the living room. Suddenly i hear a low, raspy, electronic voice repeating: "you, are not, alone". Honestly almost had a heart attack until i realized, after a moment of freaked out searching, that i had my headphones on and a YouTube video i had in another tab had ended and in it, the new Superman trailer was playing.
I wish I could fall asleep in daylight. I can't. It would be so peaceful, I assume. I wish I could erase some of the jump in the night moments of my life but, alas. We should all get together and make "In the Night" anthology horror stories. Paging Ryan Murphy...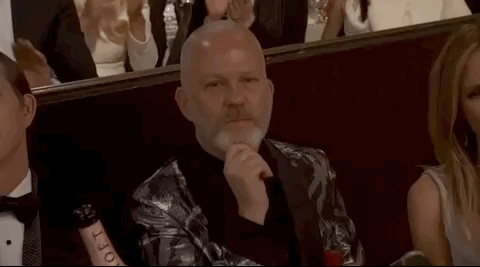 ryan murphy GIF by Golden Globes
Giphy
Want to "know" more? Never miss another big, odd, funny, or heartbreaking moment again. Sign up for the Knowable newsletter here.

Keep reading...
Show less
Raise your hand if you're a night owl too.
I feel more energetic at night. Even after a long day, the later I can stay up, the happier I feel. With the rest of the world fast asleep, I'm able to enjoy alone time, late night television, and deep dives into the internet. Ever walk through a city in the dead of night? Magical. But with the dark comes some mystery and things too unusual for the daylight crowd to see. That's why Redditor u/dum-*** called out to the
night owls of the world to describe the most horrifying things they've seen at night.
Do you have something to confess to George? Text "Secrets" or "
" to +1 (310) 299-9390 to talk him about it.
Keep reading...
Show less
Being an insomniac or one who lives at night, aka, a vampire, can be an exhausting life or it can be exciting. The world doesn't stop turning in the wee hours, in fact the things that go bump in the night can lead to some fascinating or horrifying stories. While others are shut-eyed and dreaming nightmares at sundown, some of us are living through them. Now none of us will ever get to sleep now so we might as well share stories.
Redditor u/isolatedpsychopath wanted to know what sort of craziness is happening when everyone's eyes are shut by asking.... Night owls, what is the creepiest/scariest thing you have ever seen or heard whilst everyone was asleep?
Face Off.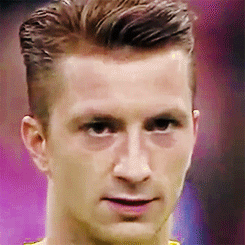 Giphy
I was staying at an Airbnb on the first floor and I heard noises outside of my window late at night, so I drew back the window curtains to find myself face to face with some man who I assume was trying to break in. He ran away, but that moment was straight out of a horror movie. personreddits
On Camera. 
I had put a surveillance camera in front of my apartment door for various security reasons. As I passed the monitor one night, I noticed that my neighbor fell down the stairs right in front of my door. If no one had noticed it, he probably wouldn't have survived. He had a severe head injury afterwards, but at least he survived. I_am__the_GOLDEN_GOD
HEDGEHOG!
I was smoking in the backyard when i heard footsteps on the stones we have around the garden. It was moving around and i could only hear the stones popping like someone was walking on it.
Then i heard a sneeze.
I thought "crap now someone will jump out the bushes to mug me or beat me up." I was creeped out but thought the only good thing to do is approach the firs which are planted in the ground where the small stones lay. Because despite all the sounds, i could see no one, which isnt' that hard. The firs are not too bushy and far enough apart so you would definitely see someone if he was walking there.
So i came nearer and the stone popping got more intense, like something was running away from me. I switched the light from my smartphone on and theres nothing. Then i look down and see a HEDGEHOG! A real sweet and kind of big one, like he looks a bit fat. Has been eating good as it seems.
I started to call him Sonic and he comes visiting nearly every day. Nowadays he even brings a small hedgehog with him which i think is his kid, or at least a good friend. Sometimes i even leave a bit of food for them, but as it seems they don't really need it as they rarely take something from it.
10/10 would poop my pants again if it turns out to be a hedgehog. loreng94
WOOF! 
My dog spontaneously barking at 3 am with no reason other than to yell.
I was home alone while my dad was out of town in a new townhome. Had to open the front door and show her nothing was there.
She still barked. Rabid_Pokemon_Girl
Knock. Knock.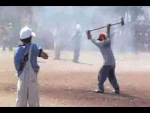 Giphy
I heard a knocking on my door, looked on the space under it and there was no shadow or feet, that's why I keep a hammer beside me from now on. Max_189
If it had no legs or shadow, I don't think hammers work on revenants. 927comewhatmay
Satan?
The sound of foxes yiffing is literally the screams of Satan himself. SpringyFredbearSuit
Rabbits sometimes sound like infants that were abandoned in the woods. Then you mix in the foxes, and the rabbits screaming bloody murder as they get eaten, and you might need to go find a different pair of pants because this one's got too much crap in it. Outrageous_Disk
People Explain Which Expensive Purchases Paid For Itself In The Long Run | George Takei's Oh Myyy
The Graveyard Shift. 
I'm a security guard, and I occasionally pull the graveyard shift.
During one such occasion, I was working at a warehouse where they make tractors, where my job was to sit in my car in their parking lot over night, and occasionally walk around the outside of the building to make sure everything was good, and no one had fooled with the tractors that were parked outside.
Now one particular night was foggy as hell. I might have had 10, maybe 15 feet of visibility.
I'm walking through the fog, doing my best to see everything I can, when it starts sounding like there's someone walking behind me.
I spin around, nothing. No one there. I start walking, and after a minute I hear the footsteps again. I stop, and the other footsteps stop. Then I hear what sounds like a tractor door slam.
By this point I'm nearly pissing myself. Procedure is not to confront anyone; call the cops from a point of safety. But the nearest safe point is my car, which is on the other side of the warehouse, which is basically half a mile away since I can't cut through the warehouse itself.
But I can't see the fool making the noise. So I decide to continue heading to my car, and hope like hell I make it there safe.
I go on at a pretty good clip; not out right running, but not taking my time anymore. I make my way around a tower of tractor parts, and come face to face with a man in a KKK hood glaring at me from inside a tractor.
Or at least that's what my mind initially conjured up. After standing there a minute in shocked terror, I realize what I'm seeing is a seat cover put on wrong, causing the cover to take on that iconic shape.
After that I book it back to my car, call the local police, and once they get there they patrol the area. Nothing was missing, broken, or out of place. Best guess on the footsteps was my own echoing back at me, and the slamming door was from another warehouse nearby.
Oh, then there was that time at another site where I was by myself, saw someone walk across the lot, but they didn't appear on camera. Ghost_of_Askreddit
Unplugged. 
I'm female and live alone, I was sleeping and my radio which was turned off picked up a passing taxi drivers radio, it's gone 3am and all I can hear is some blokes voice accepting a new job/pickup in my bedroom! Needless to say the radio was unplugged and booted out and I had an extremely early start to my day. Joey-Pope
Go Away. 
A knock on my apartment door about 10pm.
Look through the peephole, see nobody through it, on the second chain pop it open an inch. Fat at the ready to slam it shut I say stand where I can see you some sketchy woman looking like she needs a fix. She asks to see someone who doesn't live there I say wrong place slam the door and deadbolt.
The next day outside my apartment is a pile of used cigarettes butts. She had stuck around waiting for someone to come out. Phenoix512
Meow....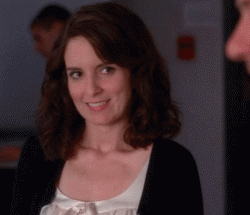 Giphy
Horny feral cats outside my window. Angelicbeeing
Male cats defending territory is worse. famousamos84
Keep reading...
Show less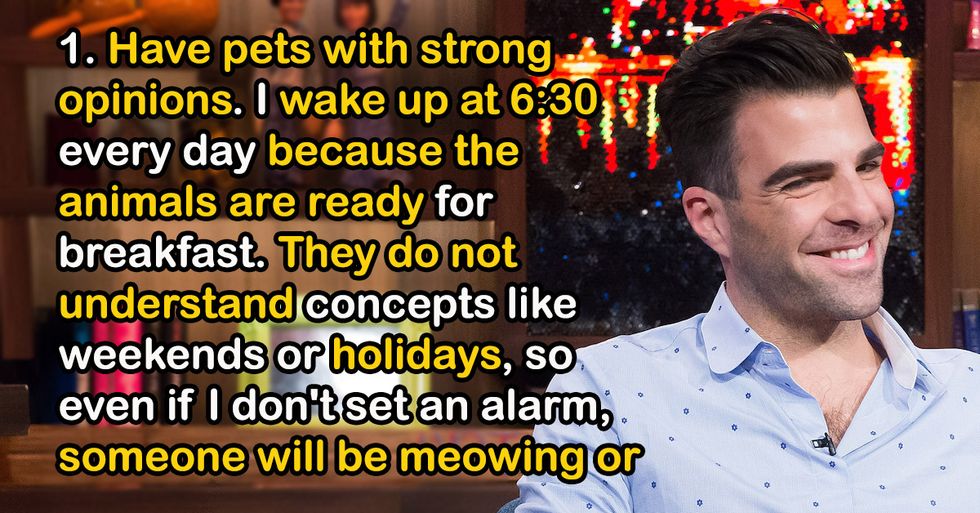 Former Night Owls Offer Tips For Becoming A Morning Person
[rebelmouse-image 18349719 is_animated_gif=
dam=1 expand=1]

A healthy sleep schedule can be paramount to success and is essential for maintaining overall well-being. Many people, however, find themselves trapped in erratic cycles, resulting in lost productivity and constant exhaustion. If you're a night owl looking for ways to improve your sleep, this thread is for you.

thissideup124 asked, Night owls of Reddit who became morning people, what tips and tricks would you recommend for making the adjustment?

Submissions have been edited for clarity, context, and profanity.
Great advice. Also, keep your alarm across the room.
[rebelmouse-image 18349720 is_animated_gif=
dam=1 expand=1]

I've been both, and still can be both depending on what I need to accomplish.

Never hit the snooze button ever again. Never. As soon as that alarm goes off sit up and get moving. Drink a glass of water (or orange juice) and have a shower.

If you wake up 5 minutes before the alarm goes off, get up. This ties in with the snooze button but anything less than 30 minutes of sleep is useless and makes it harder to get up.
Dogs have owners, cats have staff. Either way, you can't sleep in.
[rebelmouse-image 18349721 is_animated_gif=
dam=1 expand=1]

Have pets with strong opinions.

I wake up at 6:30 every day because the animals are ready for breakfast. They do not understand concepts like weekends or holidays, so even if I don't set an alarm, someone will be meowing or licking me awake.
Expend calories during the day. Lots of calories.
[rebelmouse-image 18349722 is_animated_gif=
dam=1 expand=1]

Exercise twice as much as you use to. This will make you tired and want to sleep earlier. Then keep track of when you sleep and when you wake up. Keep sleeping ten to fifteen minutes earlier until the problem is solved.
Yeah... no. Do people really get up before noon?
[rebelmouse-image 18347135 is_animated_gif=
dam=1 expand=1]

Go to bed early. Do not consume any caffeine past noon, including chocolate or tea. Do this every day, regardless of whether or not you have obligations in the morning or not.
I've done this, it works.
[rebelmouse-image 18349723 is_animated_gif=
dam=1 expand=1]

My bedroom window faces east. In order to wake up with enough time to properly get ready for work, I stopped sleeping with the curtains closed. Now that they're open, I wake up with the sun. At first, it was a difficult transition but now I find myself walking up naturally early on weekends, even if the curtains are closed.
Sleeping pills au naturale.
[rebelmouse-image 18349724 is_animated_gif=
dam=1 expand=1]

Melatonin supplements are great for getting to bed a reasonable time.
Like a Bandaid, make it quick.
[rebelmouse-image 18349725 is_animated_gif=
dam=1 expand=1]

I used to get up every single morning at 5:30 in the morning to work out before school, so I can speak to this. I think an important thing to note is that "morning" people (especially people getting up before 7:00 am) are not skipping out of bed alert and chipper. Months into waking up at 5:30 am, you will STILL be miserable getting up, and it will feel like hell and you want to go back to bed desperately EVERY SINGLE TIME. The difference is that the momentum and power of your habit overcome that dread and longing to stay in your bed and hit the snooze button and you rise out of bed like a machine to go splash some cold water on your face. It is not easy, and it likely will never be! But habits are a powerful thing, so if you want to be a morning person you just have to do it. Don't ever expect that getting out of bed really early in the morning to be a fun thing to do.
Your work schedule can determine your sleeping habits.
[rebelmouse-image 18349726 is_animated_gif=
dam=1 expand=1]

Until I got myself a job where I had to be at work at 4 in the morning, I was a total night owl. I'd go to bed at 2 or 3 and sleep until noon. Now, I'm just the opposite. It's rare I'm up past midnight and always awake before 8 in the morning. I was forced into it and now if I stay up too late, I get blinding headaches.
This seems so... tranquil.
[rebelmouse-image 18349728 is_animated_gif=
dam=1 expand=1]

I have to wake up at 5:30 to get ready for work, I used to go to sleep at 3/4am.

I set my alarm for 5. I get up, I turn the heating on for a shower, I make a cup of tea and I get back in bed to drink the tea and browse the internet. Once I finish my tea, the boiler has heated the water so I can shower and get ready. Then I eat breakfast.
The desire to stay up late never goes away.
[rebelmouse-image 18349729 is_animated_gif=
dam=1 expand=1]

I was a night owl and then got a 9-5 job. I had the motivation to do it and just started getting up earlier. It was definitely a tough adjustment because I generally wasn't tired when I knew I had to go to bed but you gradually get used to it. The most important thing was to just set a time to go to sleep and stick to it. After a couple of months, as long as I had gotten enough sleep I was wide awake in the morning. Now I actually get more work done before lunch than after on most days! I still want to just stay up until 3 am and play video games sometimes though.
Being a night owl could be genetic, says science.
[rebelmouse-image 18349730 is_animated_gif=
dam=1 expand=1]

Some scientists believe that people are genetically set to be night or morning people or something in between.

This makes sense if you think about the way different peoples lived way back in the day. Some people were agrarian, meaning they generally stay in one place, have a regular schedule for eating and sleeping and tend to crops/livestock. I imagine these would be early risers.

Then you had nomadic tribes, whose diet and sleep schedule depended on resources in whatever area they were in. Being constantly on the move, one can imagine that they'd need to be on high alert to guard against theft or predators at night. It would serve someone well back then to be able to stay up well past dark for these reasons. Warriors would have this type of schedule as well. Perhaps they'd take turns taking naps etc. Sleep habits like these form epigenetic traits that are passed down from your ancestors.

Anyway, to answer your question (i'm an extreme night owl) whenever I've had to set myself an early schedule I set my alarm for the target time and keep an orange or something refreshing to eat right as the alarm rings. After a couple of days, you'll start waking up at this time more easily as your stomach signals food intake to your brain as the start of a new day. Or so I've read. Works for me.
Having a kid means NO sleep.
[rebelmouse-image 18349731 is_animated_gif=
dam=1 expand=1]

Honestly, for me, having a kid was the ultimate switch. But seriously, take a shower as soon as you get up and don't hesitate to get out of bed as soon as you open your eyes.
Goals. Single af.
[rebelmouse-image 18349732 is_animated_gif=
dam=1 expand=1]

I made the switch only when I had something I really looked forward to every morning. I met someone who was an early bird and was giddy looking forward to texts from him when he woke up. It just stuck after that.
This method of self-torture is actually quite effective.
[rebelmouse-image 18349733 is_animated_gif=
dam=1 expand=1]

I have two alarms, one is set for an hour before I actually need to get up. It breaks me out of my deep sleep and leaves me with another hour to rest. It takes a bit of getting used to in the beginning, but nowadays I actually wake up feeling good and not groggy!
We night owls do have routines... of bad habits.
[rebelmouse-image 18349734 is_animated_gif=
dam=1 expand=1]

Routine routine routine. I can not stress this enough. People get into bad habits sleep wise because they do not have a routine. Doesn't matter if you go to bed at 4 am or 10 pm. You need to do it consistently. You're impacting your health of you vary your sleep time every other day.
Daylight Saving Time for sleep? How novel.
[rebelmouse-image 18349736 is_animated_gif=
dam=1 expand=1]

I switched from night owl to morning person because I wanted to be able to work on some of my hobbies before work because I was always too tired/cranky afterward. So my no. 1 tip would be:
Have a reason to get up early. Literally, something to get you out of bed. For me, it's drawing while listening to music and enjoying a cup of coffee or tea.
Do some light reading before your new bedtime. Try to avoid your TV, computer, and phone. Even just 30 minutes of reading can make a big difference and helps quiet down your brain. Music works too, or something like meditation.
As for the actual process, I made the switch the weekend DST ended. It gives you that extra hour to help with the adjustment.
I need to buy some blue lights.
[rebelmouse-image 18349738 is_animated_gif=
dam=1 expand=1]

I'll assume you already know about basic sleep hygiene.

Some seriously effective way for shifting your sleep cycle is through light therapy. You'll need a bit of equipment or the opportunity to be outside in clear weather in the morning.

The recommended protocol is:

Day 1. Wake up and rise at your natural time. Immediately get as much light exposure as you can through a 10000 lux lamp or sunlight. Get to bed at a reasonable time with good sleep hygiene.

Day 2 wake up one hour earlier than day 1. Immediately get as much light exposure as you can through a 10000 lux lamp or sunlight. Get to bed at a reasonable time with good sleep hygiene.

Day 3 wake up one hour earlier than day 2. Immediately get as much light exposure as you can through a 10000 lux lamp or sunlight. Get to bed at a reasonable time with good sleep hygiene.

In addition, you might use glasses blocking blue light in the evening before sleep. They will stimulate melatonin production and help shift your sleep cycle. There are some medically certified brands, but the orange Uvex Skyper glasses are a cheaper option that does work just as well. Wear them from about 12 hours prior to waking up.

(Sources: I'm a resident doctor with special interest in sleep, have worked with leading sleep researchers and dated younger sleep researchers. To lazy to paste any links right now)
Well, that's one way to be woken up early.
[rebelmouse-image 18349739 is_animated_gif=
dam=1 expand=1]

I joined the military, that did the trick.
Spoiler alert: some of us kids are always needy.
[rebelmouse-image 18349741 is_animated_gif=
dam=1 expand=1]

Having small children. By the time you're able to sleep in again, they've trained you out of it.
This is great advice. Naps are amazing, but they'll keep you up at night.
[rebelmouse-image 18347426 is_animated_gif=
dam=1 expand=1]

Do not take naps during the day. Ever. You'll have trouble sleeping that night, then getting up the following morning.