The trope of mail carriers being afraid of dogs, and dogs chasing or barking at them, is pretty common in media. There's even plenty of funny clothing and toys commemorating that strained relationship.
The reality can be often quite different, though.

One mail carrier's daughter shared a text she got from her father, Fernando, about one of the dogs on his route, and it's getting a lot of attention on Twitter.
---
@amorningsting said that her father likes to give treats to the dogs on his route. Apparently the dogs eagerly await his deliveries, and he enjoys making them happy.
She then shared a text that she received from her father, and it's breaking people's hearts.
He said:
"Awww just found out one of my buddies passed away yesterday. Gretchen was a huge German Shepherd but she was a teddy bear 🐻"
Fernando included a photo of the note Gretchen's family left, along with a bag of dog treats.
The note read:
"Gretchen passed away yesterday. She asked me to ask you if you would share her treats that she never got to finish with the other dogs on your route."
"She always enjoyed seeing you come to the door and was always happy to get a snack from you. Thank you, The Cimino Family."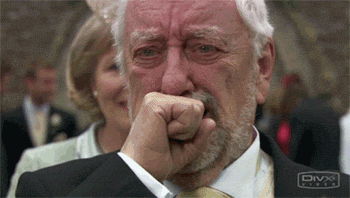 media1.giphy.com
The tweet now has over 869,000 likes, and almost 5,300 replies.

The story seems to have hit most people squarely in the feels.
Gretchen's family found out about the note being shared on Twitter and commented, sharing a video of Gretchen waiting eagerly for Fernando to deliver the mail.

It is great to know that one mail carrier is doing his best to make the dogs on his route happy. Dogs touch our hearts and make our lives better by just existing.