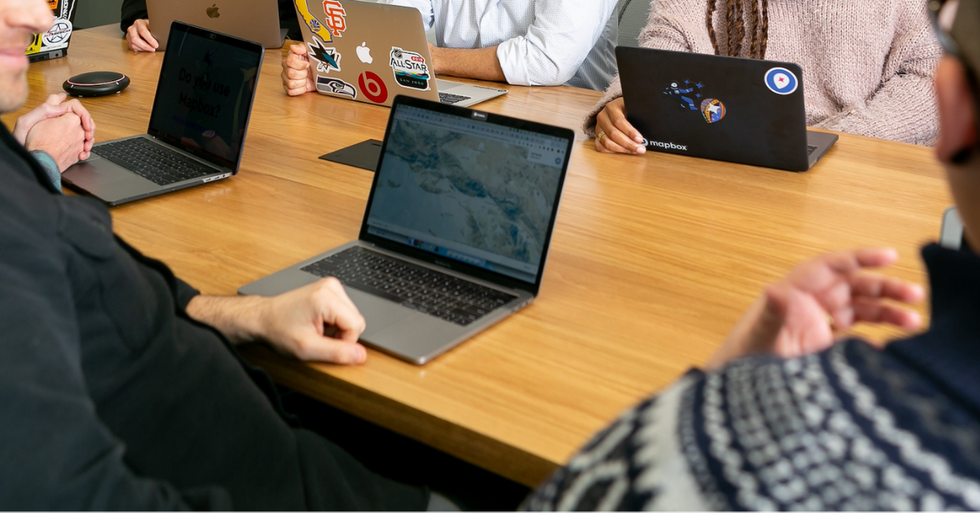 It's not unreasonable to expect loyalty. Particularly at your place of work. After dedicating years to the same company and proving your worth it's understandable to expect that all your hard work and dedication will likely result in a promotion at some point. Sadly, however, this isn't always the case. Something Redditor watashiwaikiru was sad […]
More
Have you ever heard of a certain job that people call a career and thought... "PEOPLE PAY YOU FOR THAT?!?!"
All hard, honest work is good work.
And then there is just trash work.
And I don't mean garbage collection, that is honest work.
I don't know how some people live with themselves.
Redditor MrTuxedo1 wanted to discuss the careers they don't believe people should chase. They asked:
"What job do you have no respect for?"
Ticket scalpers. How do you the audacity to say that's a job?
Actual burglars have more empathy.
Disrespectful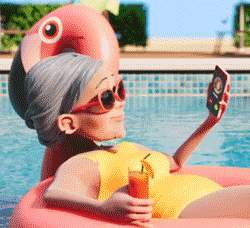 Out Of Office Summer GIF by Merge Mansion
Giphy
"There are debt collectors who call relatives of the deceased to pay off their debts when they are not legally obligated to."
Top_Gun_2021
Shady. Shady.
"Australian Real Estate Agents. Laws don't seem to apply to them. Just as dodgy in sales and rentals alike. Never seen anything like it overseas."
snave_
"I'm in the US, it can vary state by state but my state is pretty strict on realtor laws. Some states require attorney review and there are definitely penalties for being reported for shady sh*t. It does require consumer reporting though."
ilostmytaco
Etransfer
"Where I live, tax info was leaked and now scammers are targeting low income individuals/families (people earning under 30,000 per year) with etransfer scams. I got one the other day that was an etransfer warning that 240$ 'a family member sent me' was about to expire."
SnowyInuk
"That's disgusting. The scammers know what they're doing, they know the harm they cause people and yet they don't care."
surelysandwitch
Should be illegal...
"MLM managers. Not the low level idiots that get suckered into it, they suck too for trying to bring new people into that sh*tshow, but the people who create them know exactly what they are doing and are pretty much the only ones who profit off of it. Should be illegal. Pyramid schemes are illegal. None of them ever get the just desserts except occasionally by vigilantes I assume."
Wereno
I hate debt collectors. Yeah, you calling me one hundred times a week is going to miraculously make money appear.
Animals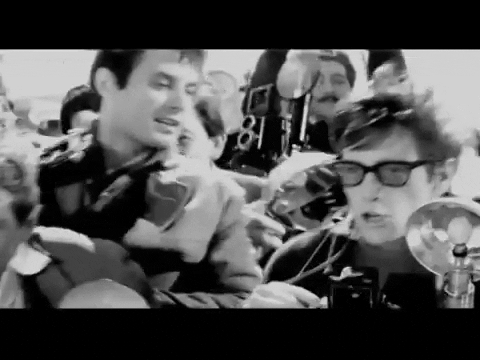 Giphy
"Paparazzi."
VictorBlimpmuscle
"I met Jack Gleeson (King Joffrey from Game of Thrones) at a bus stop in Dublin. Really nice guy but he said he quit acting due to people being nasty online and constant hounding from paparrazi. He's happier now but it sucks that he was pushed away from a career he was quite good at."
goobi94
Scumbags
"The pastors at mega churches whom ask their followers for money for private jets. Absolute scum to abuse others faith for your own greed."
ichancho
"Brian Tamaki is a greedy freaking pig, he takes advantage of so many people who are already struggling. Every time he's in the local news (which btw is often) I get more and more pissed off at him and his wife. https://en.m.wikipedia.org/wiki/Brian_Tamaki "
surelysandwitch
it's a thing???
"'Dating Expert.' Sadly it's a thing. It's basically a self appointed title that requires no training or qualifications. What's worse, is that I have a female friend who uses one. It's very much a blind leading the blind situation."
Mean_Manufacturer_61
"Most of the self proclaimed "dating coaches" I know are women in their late 30s or early 40s who have never been married or had a longer relationship."
ipozgaj
EVIL
"Poachers. Especially big game poachers who purposefully hunt nearly extinct animals from species they know they are on the brink."
"I know there are poachers that come from rural villages who are trying to just put food on the table, which has my sympathy but poachers who come from money and hunt down animals minding their business in most shelters or restricted areas just to put a head on their wall as a trophy are absolutely heinous."
GetterdoneObiwan
I See It All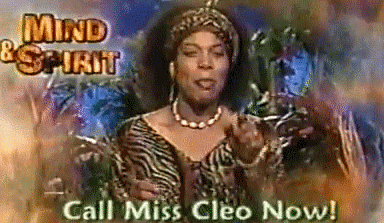 miss cleo fraud GIF
Giphy
"Psychic Mediums. Specifically those who prey on the grieving."
JamesDeadite
"I've always found it interesting how many magicians go after people like this. I think it's because they know what it takes to trick people for the art. The slight of hand and mentalism. And they abhor people who use these tactics for such sh*tty purposes."
34HoldOn
I want so bad to believe in psychics and mediums. What say we on that topic?
Want to "know" more?
Sign up for the Knowable newsletter here.
Never miss another big, odd, funny or heartbreaking moment again.
Keep reading...
Show less
Working in the dark hours of the night has never been appealing to me.
Those are the club's best hours.
But also, things do go bump in the night.
And in this timeframe is when workers are most alone.
If you're having to work those hours though, try to be in a cheery place.
You know, a location with living bodies, not dead ones.
Redditor give-orange-houses wanted to hear from the people who work while we're asleep. What scares you? They asked:
"Night shift workers of reddit, what is your scariest experience while working?"
So why should we avoid working in the wee hours? I think I already know.
Frozen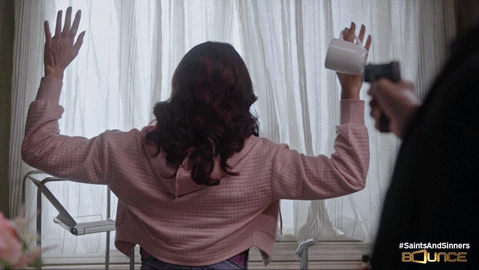 Turning Around GIF by Bounce
Giphy
"When I was 18 I worked closing shift at BK and we got robbed. Had a gun shoved in my face and they put us in the walk in freezer. They got away with over 10k but the morons stole the managers car and left a gun in it that was registered to one of them. Then he turned on the others."
mrsmith2929
The Morgue
"Taking my first deceased patient to the hospital morgue in the middle of the night. It's in the basement and getting to the morgue wasn't straightforward. There's a lot of turns and dimly lit hallways. At the time the morgue was being renovated. I was freaking out bc there was no room left in the morgue and there was an unattended, OCCUPIED stretcher in the doorway."
tae_unnie
Allsups
"I was working night shift in a gas station/truck stop in Tucumcari, NM back in the mid 90's. I had another guy working with me who ran the diesel side while I worked the gas side. We had a guy come in around 1 or 2 am and just looked at stuff in the aisles for a while before he left. Didn't really think twice about him."
"Later, about 6 AM, when I got off, I drove home past a convenience store named Allsups, they're big in the southwest. There had to have been 30 cop cars in the parking lot. There aren't even 30 cop cars in Tucumcari so where they came from I have no idea."
"Come to find out that some time during the night the Allsups had been robbed and the clerk had been taken into the cooler, tied up, and beheaded. I found that out when I (day sleeper) was awoken by the state police a few hours later and asked if I had seen anything suspicious during the night. That guy who came in and left was the only thing I could think of."
"The police took a copy of our security footage which led them to a suspect who was later convicted for the murder. I can't even begin to tell you how hard it was to go to work the next day. We kind of assumed that the guy was going to rob us first, but didn't want to deal with two clerks, so he left and hit Allsups instead."
eruditeimbecile
He still died...
"Trauma nights on general surgery. We had a teen who was shot 9 times. Ran the code, did all the things including thoracotomy (so we had opened his chest to access his heart). He still died. I was sitting outside the trauma bay writing the note, janitorial staff cleaning the trauma bay (lots of blood and debris), and about 9 minutes after the end of the code and calling it... he sits up on the table, full situp under the tarp, and belts out a gutteral groan."
"Janitor staff pretty much all died and/or pooped their pants. we all ran in and restarted the code, even got some pulseless electrical activity, but ya, story still ends with him dying. Lots of theories about what it actually was, lazerus effect or just spontaneous diaphragmatic spasm. But ya, was absolutely crazy."
SkippyBojangle
Falling Out
"Charter bus driver: Picked a group of drunk people up from night-life central around 3am. We were going around 50 km/hr on a main road at the time and one passenger opened the sliding door to throw up. Had to get the other passengers to hold him back from falling out the bus before I could safely stop and let him out."
Morrigan_Ondarian078
People are crazy! When you're drunk, sit still!
JOHN!!!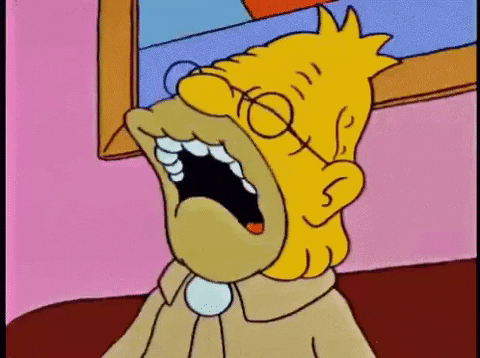 Grandpa Boomer GIF by MOODMAN
Giphy
"I used to be a caregiver for my grandfather."
"I had just started the night shift with him when he jumped up in his bed, nearly pulled his catheter out, and yelled 'THEY'RE BANGING ON THE WALLS! JOHN (not my name) GO GET THE GUN! THE NEIGHBORS ARE TRYING TO KNOCK THE HOUSE DOWN!!' He had a UTI and it made him hallucinate. Still scary."
WriterReborn2
Behind Me
"I was an overnight valet at a hotel and our overflow lot was a couple blocks away. I was walking back from that lot after parking a car around 1am and I started to get this really uncomfortable gut feeling. I looked around and noticed a guy in a hoodie about 50 ft behind me."
"This was in a business district so it's unusual to see people walking around there late at night and it was also summer so a hoodie is a little out of place, but I didn't want to jump to assuming this guy was some kind of murderer. I picked up my pace anyway just in case, and he picked up his. When I turned at the next block, he turned."
"He was also gaining on me pretty quick. I was REAL freaked out at this point so I pulled out my pocket knife and ran as fast as I could back to the hotel. I don't know at what point he stopped following me but I refused to park anymore cars in the overflow lot that night and ended up finding a new job not long after."
Hanz_VonManstrom
WTF?!
"I was delivering some food once on a college campus and my wife was asleep in the car. When I started back towards the car I saw a college student looking in the window and taking pictures of my sleeping wife. I yelled at him as soon as I saw (something like, "what the f**k are you doing? get away from there!")"
"And instead of running away or apologizing straight up this motherf**ker said, "oh, I didn't realize she was with somebody. do you need help carrying her somewhere?" I chased him away but was dumbfounded... like... what the actual f**k?!"
golden_death
Jumper
"I'm a security guy at a paper plant. Night shifts are slow, it's mostly watching Netflix if there isn't any emergency or fire on the site. One night will dozing off I was woken up by a loud and near sound. Got up off the chair in panic. Right in front of me in the parking: a big freaking moose. He just jumped the fence and wandered around the lot for a bit and took off by swimming down the river."
TheObnixiousGoat
Check Out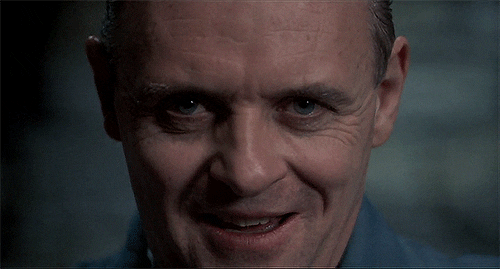 Hannibal Lecter Killer GIF
Giphy
"Once had a lady check out, and pull me and my coworker (both women) aside and tell us the guy wandering around the gas station had a gun and was paying way too much attention to women walking out."
LeatherHog
This why I'll only work in daytime hours or from home.
Want to "know" more?
Sign up for the Knowable newsletter here.
Never miss another big, odd, funny or heartbreaking moment again.
Keep reading...
Show less
How in the "richest" country in the world, do people still make pennies on the dollar for hard, often extraordinary work?
It was exposed during the pandemic just how little some are compensated.

What happened to giving people their worth?
Something has to be done. It's a travesty.
Redditor DarlaPA wanted to discuss the careers that need a raise... ASAP! So they asked:

"Which profession is criminally underpaid?"
So what do we do? First... let's make a list...
Objection!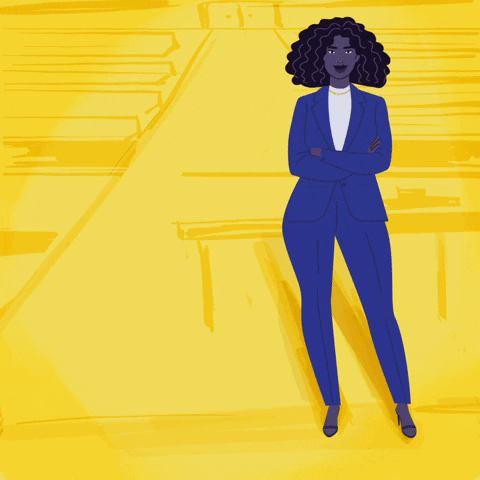 Law Lawyer GIF by GIPHY Studios Originals
Giphy
"Public Defenders. I have a private law practice. The public defenders make a fraction of what guys like me make, know criminal law inside and out, and carry obscene caseloads. The system would break down immediately if they went on strike. Which honestly they should."
The_Wyzard
Medicine Stress
"I made 9.50 an hour as an EMT. Never ask 'why is there an EMS shortage' around me I will go OFF."
Lost-Speech6674
"I'm working on getting my EMT license right now and the main reason I'm doing it is as a stepping stone toward a different career in medicine. I've heard lots of people in the medical field say that working as an EMT/Paramedic is great field experience and makes getting into med school much easier and it's just generally very valuable experience to have."
YaYaYeeet
for the vulnerable...
"Basically any profession that requires you to work with vulnerable people."
Raven123x
"Social workers. High dollar educational costs with licensure for case loads that are not humanely manageable safely and not enough money to eek out a living."
pointsettia1
"My wife is a social worker, the expectations are ridiculous and the definitely don't pay enough."
DanielDoingwell
I'll go to Walmart
"Worked as a direct support professional for adults with disabilities in a long term care home. Cooked, cleaned, dispensed meds, bathed, worked on skills goals, drove, shopped, planned enrichment activities, and more. I loved the job most of the time. I really enjoyed helping the people live a decent life. Was paid $9.79 an hour in 2015. I left when I realized I could be a cashier at Walmart for that kind of money and I was putting my future career in jeopardy when some negligent stuff was happening."
soularbowered
Cleaners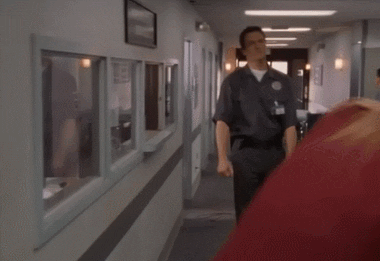 Scrubs Fist GIF
Giphy
"Janitors. They clean up all our crap, get no respect, and are sometimes some of the chillest people I've ever met. We should pay them more."
Lord0fHats
Janitors. They are essential and saviors. That was proven during COVID.
In the Wild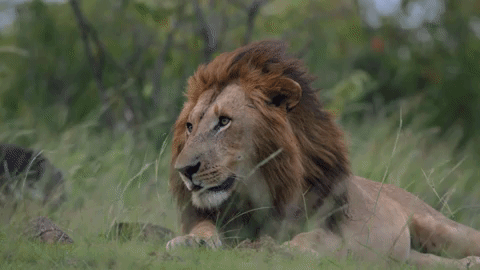 Big Cat Love GIF by BBC Earth
Giphy
"People in wildlife/conservation."
jcarbolynn
"This is why I f**king hate disaster type movies. Always show the rich scientist in their top tier lab driving a tesla. Irl is more like broke phds trying to find the protocol for a donated piece of equipment and its corresponding software from 1998 that can only run on win95. Would be rad if we could get 1/1000th the funding of a mid size biotech to save the elephants and penguins."
89fruits89
It's sad...
"Used to work in childcare. Can confirm the pay is garbage. I make more as a receptionist at a law firm where I mostly just sit there and occasionally answer a phone than I did doing actual work. It's sad. And children need stable people for them at schools, but turnover at schools is high because the pay is so bad."
Lunabell21
Soul Sucking
"I'm a therapist at a non-profit. I have a master's degree and most of the time I'm getting paid $15/hr to fill out tons of paperwork that only someone with a master's degree can fill out. It sucks. I also only get paid hourly. If I only have 3 clients that day, I get paid for those three hours only. If someone cancels on me, no pay for that time wasted, even though I structured my whole day around seeing them."
"I thank my higher power every day that I have no student debt because my paychecks wouldn't be paying back crap. At this point I'm basically working for dirt cheap so I can get licensed and go about my own business. I didn't get into this field for the money, but it'd be nice if I could at least live off my paycheck, ya know."
SadAlgae2157
On the phone...
"911 dispatchers. We literally have to listen to people die on our phone lines, and in some states, are still classified as secretarial personnel. Over ten years of experience, certifications coming out my ears, and I don't break 40k a year unless I pull massive amounts of overtime."
"We lost three of our people to COVID last year and are running at less than half capacity for the whole place, can't hire anyone to stay because they see what we have to deal with and nope tf out, or they're just ill-suited for the position so they're cut from training and sent packing. I love my job, I love what I do. I wish I could say I loved my paychecks."
SouthernBelleInACage
The Brilliant!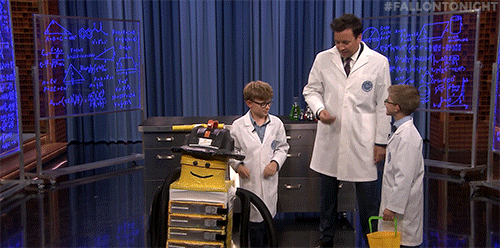 High Five Jimmy Fallon GIF by The Tonight Show Starring Jimmy Fallon
Giphy
"Scientists, imagine studying 10 plus years, holding the highest academic title possible and earning less than most common 9 to 5s that require little to no education. But hey, its honorable right."
One-Light
So now we know better. How do we get these people what they're worth?
Want to "know" more?
Sign up for the Knowable newsletter here.
Never miss another big, odd, funny or heartbreaking moment again.
Keep reading...
Show less
When you have no money, you have no other choice than finding ways to survive.
It can be sort of like a club.
Only people who understand being poor will recognize other poor people.
There are things you learn about stretching every penny that some will never be able to comprehend.
Of course right now in the throws of this ridiculous inflation problem, pennies are useless.
But that is a different conversation.
Let's make some notes about lacking funds.
Redditor cannonstotheleftofus wanted to hear from people who have struggled with the coin. They asked:
"What's something people don't know unless they've been poor?"
Rewashing clothes and reusing the same clothes for months. You ignore the fade.
Noodle Away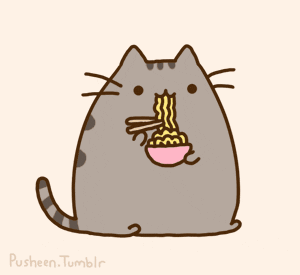 noodles GIF by Pusheen
Giphy
"How to make $20 last a week."
whattayagonnadew
"The magic word is Ramen."
cannonstotheleftofus
"pay us now"
"You have a couple of months from when you get those 'pay us now' letters until they actually care enough to get bailiffs involved."

Nitrosquid212
"I am currently in that stage and boy if that doesn't just make the next payment even worse. It's and endless cycle of higher and higher catch-up payments till you die or someone finally helps you."
AnnBelleBot
Reading is Fundamental
"Poor people know the importance of a good library. They are one of the few remaining public places where you can simply exist without the expectation of buying something. Books are free to check out and provided entertainment when my family couldn't afford internet/cable. The library in my town is a safe, well-lit, air conditioned/heated space that has clean water, free access to bathrooms, and free wifi."
"Not everyone has all those resources at home. Some people have no home at all. It's a valuable resource for homeless people and it's a safe space for poor kids to do homework or hang around while parents are busy working. Nowadays libraries even offer free passes to museums and zoos, free adult education classes, and have tools or sewing machines you can borrow. Libraries are great."
aimlessly_scrolling
Transportation
"That everything takes twice as long to do because you have to take public transportation, and have to go to the laundromat; many things are a huge hassle like limiting how many things you can get at the store because you have to lug it all on the bus; basically things that many take for granted require a load of planning and time."
EspressoBooksCats
Good Night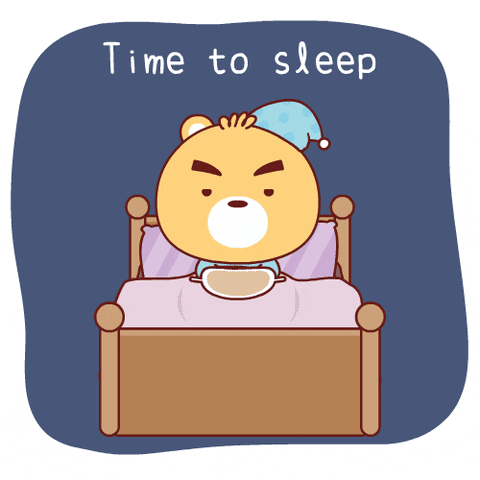 Tired Go To Sleep GIF by bluesbear
Giphy
"Sleeping not because you're tired but because you're hungry and can't grab a bite because whatever might be left in the fridge gotta last till the 15th."
VtecKickedInYooo
Food is always the biggest issue. Making food last is a skill.
Budgets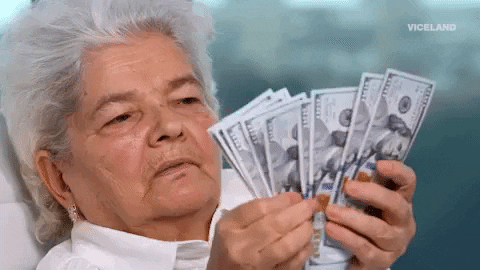 Pay Day Money GIF by MOST EXPENSIVEST
Giphy
"How expensive being poor can be. When you're living paycheck-to-paycheck, you can't often plan/save/budget as well as you could if you had some money to fall back on."
NoCelery1168
The taste...
"How a black bean and rice burrito tastes when it's all you've been able to afford for the better part of the past year. No cheese, just beans and rice and tortilla, sometimes with Lowry's Seasoned Salt or peanut butter when available. Cheese is the most expensive part of a burrito."
CedarWolf
Cheap parts...
"Being poor is expensive. You're forced to buy low quality s**t that needs to be replaced constantly, which in the long run causes you to spend more money. This is why poverty is so hard to escape. For example, when I was poor as s**t, I was forced to learn how to fix my own old a** car and buy cheap parts, because I just couldn't afford to take it in, buy quality parts, and/or get something more reliable."
"Because of this, sometimes I didn't know what I was doing and created other issues therefore causing me to spend more money. Cheap parts need to replaced way more often causing me to spend more money in the long run as opposed to buying a quality, long lasting part initially. And the car itself just broke down way more frequently, causing me to spend money more than I would with a more reliable vehicle."
"But the problem is when you're poor, you don't have the option to buy that quality starter that will last years. You have to buy the cheap piece of s**t one and replace it yearly because you literally don't have the money for the quality one as a one time expense. Although I do love working on cars now as a result of this, so in a weird way I'm grateful, but the point still stands."
Mirraco323
Pain in the A...
"Medicaid is a pain in the a** to understand and sign up for. It's like the state actively fights you trying to sign up."
MrPuzzleMan
"I remember the one time I was briefly on Medicaid. It was such a pain in the a** to get going and the end result was that there was no point in having bothered because nobody took Medicaid and Medicaid didn't cover any of my diabetic supplies. The healthcare system needs a major overhaul and anybody who says otherwise can go suck a lemon."
BeneejSpoor
reuse...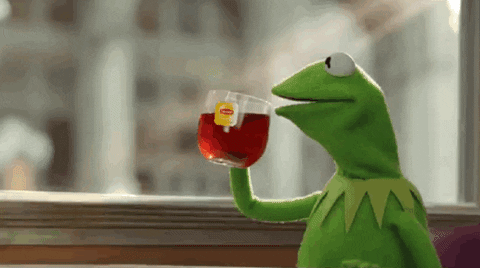 Sipping Tea Time GIF
Giphy
"You can infuse your tea more than once. It goes well with two times and it's acceptable with three. More than that... You can't afford tea."
25_-a
"My grandma wasn't poor by a long shot, but she made those teabags last at least 5 times!!! They would be standing in the kitchen, all dried up on a little plate, ready to be reused!"
Th3_Accountant
How do you use tea that many times? I love it anyway.
Want to "know" more?

Sign up for the Knowable newsletter here.
Never miss another big, odd, funny or heartbreaking moment again.
Keep reading...
Show less