Being the boss can really suck.
I've done it a few times.
One of the worst things is terminating people.
It might sound glamorous and it can be a slight power trip.
But in the end it sucks.
Even when people deserve it, being the messenger is stressful.
Nobody wants to ruin another person's day or life.
Let's see who else agrees.
Redditor sirdigbykittencaesar wanted to hear from the bosses of the world about the terminations they wish they could take back, so they asked:
"Bosses of Reddit, have you ever seriously regretted firing someone, and if so why?"
It must suck when you're duped into firing the wrong person and then you find out too late.
That Day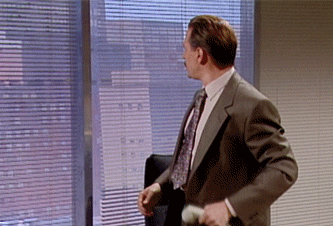 Kids In The Hall Comedy GIF by CBC
Giphy
"A long time ago I was asked to fire a salesman. He was kind, but not good at selling. It was a week before Christmas. I told my boss I would fire him on Jan 3. The boss said no and fired him that day. I regretted not giving him the holiday."
Tootalllewis
The Picker
"I had an assistant for about a year, who was a pretty good assistant for a difficult working situation. My boss, the district manager, hated him, though. She kept trying to catch him screwing up when I wasn't around. The trouble was, the company paid poorly, so talent was hard to come by, training was difficult, and the hours were 48 a week MINIMUM. This guy was the only assistant I had who didn't quit in less than a year."
"My stores were so undermanned, if this guy left, I'd be working 80-hour weeks like before I got him. The only reason it wasn't more than 80 hours was because the store's malls or shopping centers actually closed at night."
"Finally, one day, she wrote him up because she said 'a secret shopper' said he was picking his nose. This guy, who at least had SOME dignity, refused to sign the disciplinary paperwork. 'I want proof: I am not sitting in the showroom, picking my nose.' My boss said, 'he won't sign it, insubordination.'"
"'Fire him.' I really tried to reason with her, but she wanted him gone one way or another. 'Either you fire him, or I'll come in and fire both of you.'"
"I had to fire a man for picking his nose. I quit shortly after that because I knew this was just the lowest I had ever sunk in management. I still feel bad about all that."
punkwalrus
This Guy
"Years ago I got a call from a competing engineering company. They screwed up a job and rather than own up, decided to blame a senior technologist as the scapegoat. His immediate boss was against it but the partners demanded it. He phoned us and said 'You should hire this guy.'"
"We did and he was an excellent employee until he retired 20 years later. Our gain, their loss."
"The best part is that the guy who called me (who was a senior engineer) quit shortly thereafter and the company closed down a couple of years later - Karma I guess."
somewhat_random
The Team Member
"Someone else hired someone with no experience after I voted 'no.' I knew he would be in over his head and he had a good job already. They didn't train him or coach him. And then after about 6 months my boss's boss comes to me and tells me to build a case against him... my team member... and to fire him."
"I quit within the next two months. F them... I'm not doing their dirty work to solve a problem they caused and enable them to keep their hands clean in the process."
AdUnfair3836
It's just a puff...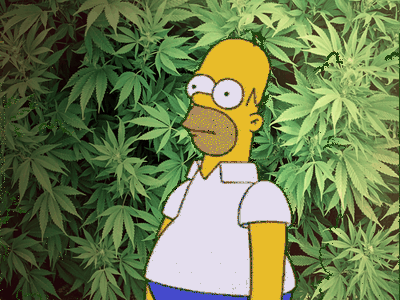 4-20 Weed GIF
Giphy
"I was once forced to fire an awesome employee for failing a drug test (weed). And just a few years later it was legalized."
PsiOryx
When will we just let people smoke freely?
Bad Vibes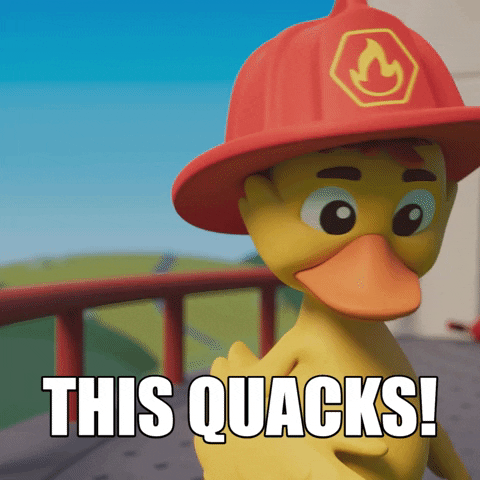 Duck Reaction GIF by PLAYMOBIL
Giphy
"I had to fire someone on my actual last day once. And right beforehand, everyone was making a joke about the person I fired getting fired. That sucked. Not a good vibes last day at all."
​backyardvegas
Terror
"I had an employee about 4 years ago now who had chronic attendance issues. I kept her MUCH longer than my boss was happy with because she was decent and very genuine. But eventually, I just couldn't put it off anymore. When we were in the room talking she burst into tears and looked terrified and told me her husband was NOT going to be happy with her. She said he wouldn't hurt her and she didn't need me to call the police for her, but even still I'm worried he was physically abusive. The level of terror was up there."
AlisonChained
Merry Christmas
"About 20 years ago I was running a bar Christmas Eve - chaotic night as we were incredibly short-staffed due to heavy snow and a lot of our workers being from a different area. Bar downstairs was closing up and the staff was being moved to the upstairs. We were £200 short in the bar and the main manager interrogated three out of the four - conveniently not the supervisor he was having an affair with."
"That supervisor was also in charge of the float and was generally sh*t at her job. That float for one until was convenient £200."
"Main boss wouldn't consider his fling could do wrong (a common occurrence) and he didn't want to deal with it. So it became me (the lowest of four managers) to sack three people for suspected theft. On Christmas Eve knowing I wasn't in any position financially or in terms of job security to say no."
"Only joy was that his wife finally caught him in the affair and his whole life went to sh*t soon after."
geekhalla
Regrets
"I was forced to fire a junior person on my team, my boss gave me no choice, because she had used a competitor's idea as inspiration (working in design). But it was our intermediary boss who told her to use the idea. I wish I would have taken a harder stand but I was afraid of being fired myself, I was only a few months on the job. I still regret it to this day but the other woman has had a good career so that's a plus at least."
Keyspam102
Awful
"Had an underperforming employee, tried a pip, coaching, moving to a different job role with the team. Eventually came to terms with not being the right person for the job/team terminated employee. A week later her child dies in a house fire where they lost everything. I donated 1000 to the go find me but still can't help but wonder if my termination set off the events that caused this."
smallboxofcrayons
Phony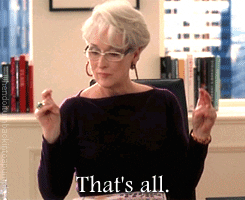 That Is All Meryl Streep GIF
Giphy
"Nope. There's a long process before it gets to that point and almost nobody does get to that point. Except for the guy who got the job using fake identity papers. There was no long process to fire him, it went very, very fast once we found out."
AdmiralBofa
I hated firing people.
There is never a great time.
One must really hate their job in order for them to get fired.
Depending on the actual job, it's not that difficult to follow established rules and work protocols. Deviating from them just to get terminated can take more effort.
That is, of course, the employees are completely inept or severely disgruntled and have no problem going on a self-sabotaging mission to be let go.
Why can't they just quit, you ask? Well, that'll be less dramatic.

Strangers online shared what they've witnessed at the workplace when Redditor ImaginaryBank9587 asked:

"How did that one coworker get fired?"
These former employees would do anything for a meal deal.
Egg Thief
"We had an employee cafeteria at a Fortune 500 company. You'd get your food at a counter and bring it, in one of those white foam clamshell containers, to the register where you'd just tell the cashier what you got. This one fellow regularly ordered 3-egg scrambles and told the cashier he had just one egg. He got caught once and told never to do it again. He did it again, and lost a $100k+ job for stealing eggs."
– Yossarian147

Costly Stand-Off
"Similar thing happened at my work, Fortune 500 company, VP of some department, company cafeteria but it was a salad. Would order a salad in line, the kind that they charge by weight and would loiter around until the cashier line got busy and then slip out the exit."
"Cafe worker noticed, told her boss …her boss told corporate security, they start watching for him and due to the guy's position they watch for a few weeks. 2-3x's a week he does this for close to a month. Finally they decide ok now it's ironclad and we can fire him so they walk him out."
"Turns out he thought charging for salad was a ripoff and decided he wasn't playing the game with the cafe. Well over 300k a year and lost it over a 5.00 salad."
– Due-Pineapple6831

Clumsy Ninja
"He was stealing Klondie Bars from the company freezer."
"One of the managers brought in a hidden camera to catch the thief. We all knew the camera was there so he crawled over to the freezer all ninja style to stay under the camera's field of vision."
"It would have worked, except, when he stood back up he tried to do it all fancy, and fell backward back into the camera's view."
– pirateteaparty

He May Have Fooled The GPS Tracker

"Dude would drive to the site, park his work van, then have his GF pick him up and take off for 8 hours, come back and pick up the van, thereby cleverly fooling the GPS tracker in the vehicle..."
"But not the camera pointing directly at the spot where he parked, got picked up, and dropped off. Cost the company a substantial contract. And himself a job."
– Dylsnick

Keep an eye on your baby wherever you go.
Free Baby
"She picked up a customer's baby without permission and walked off with her, the customer was beside herself thinking she'd been kidnapped. Co-worker didn't think she had done anything wrong because she's also a mother...."
– miss_demean0r
Up For Grabs
"My girlfriend had a coworker who did something similar, customer came in with a baby and she just grabbed the baby out of mum's arms and starts rocking it as this was a normal thing in her culture and her fellow co-workers freaked out about it but the mum was actually totally fine with it for some reason. She did not get fired though, they actually gave her a full time contract soon after which was a rare thing where she worked."
– Bubblez4
The Cart Pusher
"We had a cart pusher at target who did the same thing. He def have some mental disabilities, but I wasn't privy to that info. I just know there were very few tasks he could do and he wasn't very verbal."
"He was instructed to return carts, so he picked the child up from the child seat in the cart and held it out for the mom to grab after she finished loading the trunk. Mom was mortified, came in to raise hell at guest services. He wasn't fired, but he also wasn't allowed to push carts anymore."
– thisisntmyOGaccount
Alcohol and work don't mix.
Workplace Blackout
"Showed up drunk on the job, passed out on a chair in the lobby, then pissed his pants."
– SheZowRaisedByWolves

Sad Story

"At a prior company, we had a programmer who was brilliant. He actually built their computer systems from scratch and was able to update and maintain them. Only problem was, he was a total alcoholic. He was married and his wife did a damn good job getting him to work each day and keeping him reasonably coherent during business hours, probably because he was earning over $300K/year and it was worth her effort."
"Well, I guess she finally had enough of conducting his life and divorced him. He went OFF THE RAILS, like the company sent cops to his house for a wellness check. He was fine, just really drunk. The company paid for him to go to go rehab about three times, they were that invested in him. Each time, he'd stay sober for a bit, but then would be back to his old tricks in a couple of months."
"Eventually, the company hit its breaking point. I think the final straw was when he was in the parking lot, drunk, passed out in his car."
"He was fired and ended up passing from a massive heart attack about six months later, no doubt due to his addiction."
"Very sad story all around as he actually was great guy and an incredible programmer."
– Bleuet73
When I was a young performer in shows at a certain theme park, me and my coworkers got away with a lot of harmless but unprofessional behavior backstage that involved roughhousing and stupid antics out of view of visiting guests.
But when it came to showtime, we were always professional and helped create magical memories for our audiences.
The only time someone was fired was when a coworker tried to sneak a prop–in this case, a wig of a very popular princess–out of the park. Whenever we would "clock out" the security gate, they would always check our belongings for this very reason.
I guess my friend forgot about that part.
The next day, he didn't show up to work and none of us had a clue as to why. The company is so secretive when it comes to stuff like this.
We all eventually found out, and none of this played out dramatically. But one thing was made very clear.
You don't steal a mermaid's wig from this company and think you can get away with it.

While we all have to do it so that we can pay our bills, some of us would definitely not work if we didn't have to.
But that has less to do with our work ethic and more to do with some of the terrible work experiences we've had.
Redditor 7Earth7Energy asked:
"In all seriousness, what's the worst job you've ever had?"
Heartbroken Santa
"Store Santa during my college years."
"Sometimes I enjoyed being 'Santa.'"
"But many times, children were sad and asked for things that likely would never happen, like, as I once commented, 'A new boyfriend for Mommy because she was so lonely ever since Daddy died.'"
- Back2Bach
Retail Managers
"Cashier at a grocery store. The work was fine. My manager was a nightmare."
- Dwight_Bright
Fast-Paced Kitchen
"Fast food... I know everyone knows its a bad job, but nobody knows the stress that goes round in that kitchen, it's insane."
- AnnaEatBanana
Unpredictable Cleaning Schedules
"I used to work for a carpet cleaning company. You never knew what you were going to come across that day. There are basically two types of people that use carpet cleaning services:"
"Type One: Pretty much spotless clean house. Perhaps they spilled a glass of wine on the carpet, and they want the stain out. Easy job..."
"Type Two: They had four dogs and never let them out, and there is more s**t in the carpet than carpet."
- Euphoric-Beat-7206
Thankless Job
"Dishwasher. I'll go to my grave saying that it is the worst possible job you can have."
"Dishpan hands are a real thing and suck a**. You're the last to leave the restaurant, the least paid, and least respected person in the building."
- Cognitive-Shadow
Plants and Cars
"I can't decide between two, so I'll share both:"
"First, I was 19 and had just dropped out of college. I decided to take a job over the summer building scaffolding in the chemical plants around the Houston ship channel. I lasted exactly two weeks doing that work."
"12-hour days, carrying long metal posts and hammering them together in the hot Texas sun, with the smell of burning chemicals all around you, and a foreman who can't speak English so communicates to you with hand signals and whistles."
"A lot of my classmates went and had full careers working in the plants. I knew then I had no desire to chase that living. That s**t sucked. I hated the work, I hated being there, and I hated that I had no time to do anything because I was always at work or sleeping."
"Second, Car sales. When I first got out of the Navy and was looking for my first civilian IT job, I was having a hard time getting hired anywhere. I took a job selling cars because it's pretty much what I could find aside from barista work."
"Long, long days. Like 14+ hours, calling 'ups' and calling people on the phone to harass them into coming into the store for some 'once in a lifetime deal.' Having to try and get people to buy a car they won't like because that's the one that would get me the bigger spiff, or trying to f**k them on the price because I'd get a higher commission if I did."
"And it was causing so much grief at home because I was never home, and my wife and son were never seeing me, and we were still not making enough money to get by, despite me selling out my own morals every day and hating myself for it."
"And I was so busy at work, I didn't have time to apply and interview for the jobs I actually wanted. I ended up taking a loan from my gramps to help me pay the bills for a few months while I quit this job so I was able to find IT work, which finally paid off."
- SweetCosmicPope
Out in the Lumberyard
"Working on a lumber mill. I was literally the only employee with all my teeth and all my fingers. Watched a guy take a 14" splinter through his thigh. Board came off the saw and split, half of it opened the guy's leg like stabbing a balloon full of blood. The owner was on the line before medics arrived, yelling at us to get the saws working again."
"I was a medic in the Army and an EMT, so I was working on the injured man. The boss yelled at me to get back to the chain and let the injured man lay there till the medics arrived. I loudly told him to go f**k himself and stayed with the victim."
"He threatened to fire me and I told him I was calling OSHA. He shut up."
- Outlander56
World Runs On...
"Dunkin. Literally new staff each week. They don't pay their employees. And they screw you over so bad, they make you quit. Not to mention they don't even put you into the system on purpose, not expecting you to last long."
"Also, it's not Krispy Kream. They don't make their donuts fresh. They wait for a truckload and they gotta microwave them so they're not stiff and frozen."
"Don't buy from Dunkin. They overwork and severely underpay their staff."
- LueWinchesterSPN
The Family Clique
"A small town family-owned diner. It was my first job, they took advantage of me for being young and inexperienced, I was underpaid, and the family who worked there was very cliquey."
"They made jokes at my expense, excluded me from certain things, and overall just didn't treat me well."
- Lilah_Vale
Fast Food Woes
"McDonald's was a s**t show. I worked there for nearly two years back in high school. I'll never forget the cheeseburger lady."
"She would always order a cheeseburger with no cheese (hamburger, but she wouldn't take that for an answer) One day, she got cheese on her burger. Note that this wasn't an allergy thing, she just didn't like our 'fake cheese.' When she checked her burger at the window, she saw the ungodly sight of cheese staring back at her."
"She slammed the burger on her lap and screamed at the top of her lungs. She just sat there screaming. I awkwardly tried to consult her but instead, I got the burger thrown at me."
"I was 16 at the time, and I knew I wasn't getting paid enough for that psycho s**t."
- deathmetalish
Call Center Life
"Customer Service call center. No one can pay me any reasonable amount of money to go back."
"It's been six years since I left and I still hate talking on the phone for any reason whatsoever."
"Whoever invented that stupid metric where if your satisfaction is eight or lower is considered a failure, I hope you get stuck with a thousand pine needles and are set on fire."
- DJVanillaBear
Instant Karma
"This was about 25 years ago. It wasn't an actual job, but I got roped into volunteering for a St. Patrick's Day dinner at a catholic church where I lived. There were about 10 of us teenagers and our job was to serve food to the people who'd bought tickets. Corned beef, mashed potatoes, and like, steamed carrots…some s**t like that."
"Anyway, like 100 people showed up and they were the rudest sacks of s**t I'd ever encountered in my life. They treated us like dirt. Total disrespect. And I'm sure their treatment was made worse by the fact that we were kids."
"This was the moment I realized I could never ever work in the food industry. I learned a huge lesson that night and have always gone out of my way to be kind to servers and tip extra. It changed my life."
"But also, the joke's on them. The church refused to let us eat anything until all these a**holes had finished their meals (we were told we had to clean up, too), so we kids just started eating off the plates before serving them. We didn't give a s**t anymore. Had they treated us better, we wouldn't have done that. F**k those people."
- idkidc9876
Hospital Volunteer
"I volunteered at a hospital ICU, I was by myself and no one would talk to me. The nurses are pretty quiet and the doctors are major douchebags, and the patients are old and sick."
"Because I was volunteering, I got like $15 credit every day for cafeteria food, but my shift ended right when the cafeteria closed, so sometimes I'd ask if I could leave early."
"The nurses would get p**sed about that and make me stay to the very end, even though my job was literally just to sit there and draw grids for their future logbooks... which I already did all day. Jerks wouldn't even let me get some food."
- blackhistorymonthlea
Telemarketing Drama
"Telemarketer. They moved me from an outside sales position into a telephone sales one where I would be reporting to the boss's 19-year-old side piece. Part of the job was keeping it secret from his wife."
"That's the only job I didn't give two weeks' notice at."
- AdmiralBofa
Deeply Exhausting
"This is not even remotely as bad as others, but babysitting a three-year-old who was obsessed with stairs."
"The kid lived on the first floor of an apartment building and had never really gotten to play on stairs until I was looking after her at my place while her mom was working late and their regular babysitter was unavailable."
"I was 13 or 14 at the time, I think. You can only chase a kid up and down the stairs for so long before you want to curl in a ball and sleep for two days. I played several sports at the time too."
"But after literal hours of her wanting me to chase her up and down the stairs, I wanted to die. Even our dog, a hyper lab mix, had long since pooped out and went off to sleep somewhere, lol (laughing out loud)."
- KittyObsession
Everyone has their workplace horror stories, but there typically will always be that one workplace that was particularly bad with one day that served as the ultimate deal breaker. At least these experiences help us to appreciate the better opportunities that come along!
Everyone needs a job and hopefully a career down the line, but we shouldn't have to achieve these life requirements through desperation.
Too many places of employment are riddled with secrets.
There are reasons places are constantly in need of staff.
THEY CAN'T KEEP ANY!!
When we're interviewing, we have to read between the lines and do company research.
Redditor KnownNormie wanted to hear about the times when people went looking for a job, and then went running away because of a few hints that things maybe a little "off the rails," while in the interview process, so they asked:
"What's the biggest red flag during an employment interview?"
I was once in an interview and the manager cried due to the understaffing.
I didn't even leave a tissue as I ran away.
May the Odds...
"30 people in the lobby, 'Some of you will be lucky enough to be chosen.'"
gobigred3562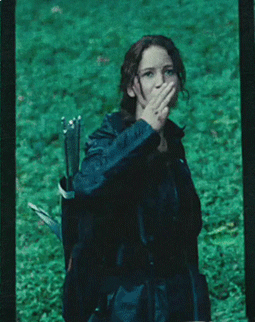 Hunger Games Student GIF
Giphy
Let's Talk
"An employee offered to walk me out of the building after my interview and took the opportunity to basically warn me (in not so many words) about what the job really entailed. He was super-friendly and diplomatic, just like he was making small-talk, shooting the sh*t with me, then 'did they mention you'd get to do X?'"
"'Because if you've got your heart set on that, you might be disappointed with the reality of the role,' that kinda thing. Especially when he heard I was fresh out of college and would have had to move country for the job."
"Basically the job ad was complete BS, and he was making sure I knew. I will be forever grateful to people like him."
ididitforcheese
Evaluations
"When I mentioned a company's dismal Glassdoor evaluations, they became so enraged that they ended the interview. Well. I suppose I escaped that danger."
Even_Beginndsasws
"On the other hand -- I've had some good luck bringing up a company's positive Glassdoor and Indeed reviews when the scores are considerably higher than expected. It's exceptionally rare for companies to post above a 4.0 without serious vote manipulation."
"And I've run across some companies with 4.8/5 and higher. Asking how the company managed to end up with such a high employee satisfaction score gets them talking about what people like about working there, and you can easily tell if they're bullshi**ing you."
Chastain86
​History Lessons
"Not being clear about why the position opened."
Earth-Rat
"Sometimes it really is a liability to discuss. I knew a guy that was fired for embezzling, in the aftermath the company really couldn't discuss it. It is very annoying to be silent on something, but it is necessary from time to time."
snowgorilla13
I conduct job interviews as part of my job. This is something that I cannot reveal to prospects due to confidentiality; two of the last three people I hired were hired to replace others who had been fired."
BobBelcher2021
Hey Lisa
"Being a nanny you get some bizarre ones. It's not HR or a business owner. It's Lisa the 27-year-old first-time mother. Who hasn't done anything in her life. The biggest red flag was probably when she asked if I'd be interested in inducing lactation to nurse her baby."
Onlyfansnanny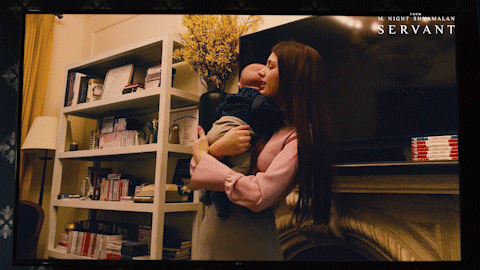 Home Video Baby GIF by Apple TV+
Giphy
I don't know how anyone likes to babysit.
Kids are stressful to care for. Then you add parents. Oof.
TMI... thank you
"My recent interview with what I thought would be a dream job went like this:"
"'You know you're the 6th person we've tried to make this position work for and we're starting to think it's us.'"
Seedinthethorns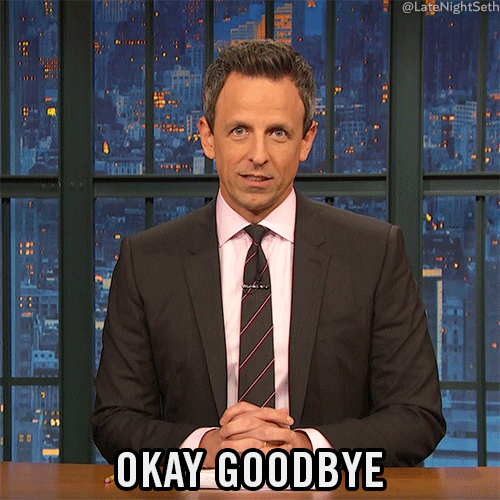 Seth Meyers Lol GIF by Late Night with Seth Meyers
Giphy
Downhill
"Group interviews are a giant red flag. I remember being recruited for a 'sales job' selling textbooks door to door and having to go to whatever state they sent you to in the summer. At first, they had 20 of us meet in a local Mexican restaurant and then when I had my one on one in college hall or somewhere, it went downhill."
JuniorsEyes90
Where's the Fun?
"The office has a break room with games, pool table, etc, that looks like no one has touched it in months."
WorriedlyFretful
"Funny thing is I work for a small family own company, we have a Ping pong table but it's because the family is obsessed with it. like they play each other at lunch or will stay after work to play a round. it's all in good fun and you better believe most days at 5pm sharp there is a mad dash to get the hell out of there by everyone."
glucoseintolerant
I See You
"I've posted on this before, but one I don't see mentioned a lot is the eyes of the interviewers. I'm not talking about do they seem shifty or whatever, I mean, do the people you're talking to seem chill and well-rested? Or are their eyes bloodshot, dark circles under them, and they seem exhausted?"
"It's harder to tell in a Zoom interview, but you can look for it once you start to notice it. I've said no to companies based on this alone. If everyone in a company looks tired, it's because they are stressed out and/or working extra hours all the time."
"Big red flag."
jseego
Not even a DVD?
"In 2017 I interviewed to teach at a small community college. It was a day-long affair and they showed me a video on the history of the school. The video was on VHS. Did I say it was in 2017?"
discostud1515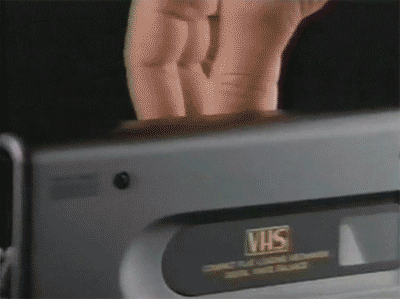 Animated GIF
Giphy
When interviewing for a job... always follow your gut.
If it says run... RUN!!
We need all kinds to make the world go round. This includes all kinds of people with all kinds of skillsets to do all kinds of jobs.
However, some jobs just aren't needed.
Sometimes it's because the occupation itself is silly. Other times, it's because the company went under or switched directions, but kept paying you for a job that no longer existed.
Whatever the case, Redditors have lots of stories about useless jobs and why they are considered useless, and are ready to share.
It all stared when Redditor Squirrelkid11 asked:
"What job is useless?"
Woof Woof
"Pet Psychic. Our Golden Retriever was getting joint therapy (shoulder injury, worked with a vet, dog did swimming three days a week in a heated pool where he could exercise without putting weight on the joint, also did some exercises, is now fine. The place also did laser therapy and acupuncture for dogs.)"
"Someone said something about 'Hudson' which is our dog's name only they were talking to another dog. 'Oh,' they said, 'That's the dog psychic's dog.' Apparently you could find out what your dog was thinking."
"I know what my dog is thinking. Most of the time he either wants what I'm eating or he wants me to throw the ball."
– LucasBN2
"I'm a pet psychic too, but unfortunately I can't speak dog. Whole lot of woofing going on in their heads though."
– Herzeleid-
Falling To The Wayside
"I once filed charges against my employer for an unethical issue that happened. Attorneys were involved and it was ugly for about 2 weeks. I had all job assignments taken away while the investigation was conducted. In the middle of the investigation is when covid took off and the world went into a tailspin."
"Everyone who was involved with my issue/charge just started exiting the company and I just never had any duties given back to me. I stayed in that role for 6 months without anyone ever questioning what I did. I would come into work, and make a lap around the site, take an hour lunch and come and go as I wanted."
"It was a fortune 500 and they just lost track of who I was or what I was doing. I was working on a project team and everyone just assumed my direction came from someone else. At one point the company slashed 20% of the salaried workforce and I never heard a word."
"When I left the company for an external opportunity they gave me a sizable exit package to resolve my charge and a wonderful review. It was the worst of times due to the anxiety of always expecting the worst, and the best of times because I was just coming and going with no direction or expectations of any kind."
– eedlez67
"I've had something similar to this happen myself. I wasn't paid, though."
"I'm an off-site subcontractor for a huge corporation. Huge, as in, not just one building at headquarters, it was an entire campus spread over 20 buildings. I work from home."
"So I'm a subcontractor, not an actual employee. And I need to go to HQ for a week of hands-on work that can't be done at home."
"The hands-on work required access to a server room. And the server room was locked, you needed a passcard to get in. So for the first day or two, I'd have to bug an employee to let me back into the server room after going to the bathroom, or to lunch."
"Plus, I had nowhere to "work". Nowhere to set up my laptop and actually get work done. There were no desks/chairs in the server room."
"So some low-level executive got the bright idea, let's get whomp a temporary badge and passcard to access the server room without bugging anyone else, and let's let whomp set up in one of those empty, unoccupied offices."

"The intent was for this to be temporary, but the corporate wheel started moving...."
"All of a sudden, overnight, that unoccupied office got all the things that a new hire would get. Staplers, monitors, file folders, pens, pencils, desk blotter. A binder showed up with company handbook, policies, maps, and so on."
"The next day, the office had MY NAME on it. A BRASS PLAQUE on the door had my name on it. And a phone was installed, and the office assistant came over to show me how to use it. I had a voicemail mailbox that now belonged to me. A laptop was issued to me. I was shown how to access the shared printer."
"My week ended, and I went back home, cross country."
"For MONTHS, "my office" was still there! I'd ask friends who worked there, to go check, and my office was still there. Others working nearby thought I was just traveling a lot. My voicemail stayed active for months too. To everyone's understanding, I was an employee who just happened to work odd hours, or something."
"About eight months later someone figured out the mistake."
– whomp1970
Ring, Ring
"Telemarketers, I don't know a single person who has actually purchased something from a telemarketer. Maybe it's something the older generation does but everyone hates them and immediately hangs up on them around me."
– Administrative_Toe96
"I don't even answer my phone when friends call."
– mscocobongo
"I worked as a telemarketer for State Farm when I got out of high school, and in 8 months I had one person actually let me give her a quote. It was my aunt."
– YoutubeRewind2024
What Did The Sign Say?
"No one is talking about those sign spinners that became popular."
"Who has ever seen someone flipping a sign and"
"been able to read it"
"went to the business to buy something because of it"
– Oshester
Privacy Please
"Bathroom attendants. I don't need somebody in there pulling paper towels out the dispenser just to hand it to me and compel me to tip them."
– Ozzy_HV
"I never saw this until I was visiting Ireland a few years back, and man, was it f*cking annoying."

"It's bad enough there's a guy standing at the sinks watching you have a leak, but then he wants a euro or two for handing you a towel to dry your hands."
– Fresh-Hedgehog1895
Ouch!
"Influencers"
– sugarkiwipie
"What's the difference between a social media influencer and a philosophy major?"
"The philosophy major needed a degree to be useless."
"(Sorry philosophy majors)"
– Actuaryba
Pressing Buttons
"An elevator attendant."
""First floor sir? I'll press button number 1 for you.""
– Carl_Clegg
"I'm so old I remember when they had these in department stores. Whilst shopping with my grandma one day we got in an elevator and the attendant asked if we wanted the second floor. My grandma replies, "why yes, how did you know?" He says, "ma'am, there's only two floors, and we're currently on the first one.""
– Penguin_Dreams
Office Matron
"The lady who walks around the office saying "Don't be on your phones, if you have time for that then you can study about the company!""
"Same lady that is pushing hard to go back in the office, because remote work pointed out how useless that position is."
– digitalmofo
"We had that lady at my old job. She would put passive aggressive laminated signs in the bathroom about cleaning up after yourself. Since she's an idiot (big surprise) most of the signs had major spelling mistakes. Some coworkers and I would edit them and give an overall grade on the signs, usually with a note that said "Subpar work. Please see me after class.""
– tallhorsemusic
Tempting Fate
"I took a job scheduling residential HVAC technicians for a mid-sized company after a few years of working in the field. A few months in, the company ended its residential program to focus on commercial."
"Thing is, they already had commercial schedulers. My boss told me she'd find me a new roll, but then she took another job elsewhere and left."
"I stayed as a scheduler with no one to schedule in a department that no longer existed. No one in the office seemed to realize this, and for over half a decade, I would show up, make friendly conversation in the breakroom while making my coffee, and then literally just did nothing the rest of the day. Having left a stressful job, it was glorious."
"Occasionally someone would ask me an hvac or system-related question over email, and that was it. I made sure everyone liked me by bringing in bagels every Monday and donuts every Friday."
"Then covid happened and now I was doing nothing at home!"
"When I learned the company was being sold, I figured I wouldn't tempt fate anymore and applied elsewhere. My department head gave a glowing recommendation, having no idea what I even did but knowing I was friendly and helped him jump his car a few times."
– Belozersk
Got A Car? You're Safe!
"We have a specific security guard we've had for 13+ years now and is pretty useless. The security guard lives there and has a tv. He watches telenovelas most of the time."
"All he does is open the gate, and doesn't even bother to even inspect though, since according to his logic 99% of people who can afford a car aren't bad/harmful people. He doesn't ask names or house numbers, just opens the gate whenever he sees a car."
"Anyone can come in if they have a car, he doesn't even inspect faces."
"And do you know the worst part?"
"When moving into the privada, you are supplied with your own control remote. The gates are also automatic."
– Chandler367
"So he only opens the gate for anyone who doesn't live there..? Yikes"
– spencerandy16
Teach Me Tonight
"My math teacher who tells me to log in to Pearson and then disappears"
– NethrixTheSecond
"21st century version of"
"here's today's packet, it's based on chapter 4 in the text book, good luck" *plays solitaire for an hour"
– TitanicMan
"I dropped a university class this term because the week 3 assignment said to 'look up how to do this on Google, Stackexchange, or ChatGPT'."
"I'm not paying 1400 dollars to be taught by an ai chat bot lmao"
– 303Devilfish
The sad thing is, teaching is one of the least useless jobs out there.
Maybe if we paid them better, they'd want to be better!