Years ago, I worked in food service and I think I'm still traumatized by it.
There's something about working for minimum wage, being denied breaks, and running around dealing with rude people all day that really gets to you.
Good thing I'm no longer in it!
These days, I'm a broke writer, and you know what, that's okay with me. It's definitely an improvement!
When I tell people about my time in food service, many respond that they don't know how I did it. I still wonder that myself.
And there are plenty of jobs out there that I won't do (or go back to).
People told us all about the crappy jobs they're avoiding like the plague after Redditor Tuesday2017 asked the online community:
"What's a job or profession you absolutely won't do?"
"Working in a call center..."
"Working in a call center is one of the most soul-destroying jobs imaginable."
ImpossibleAge4
I have thankfully never done it and I don't think I ever will.
Just the thought of working in debt collections sounds awful.
"He just couldn't stand it."
"Child welfare worker. My father did that as his third and final career and counted the days until he was eligible for retirement. He just couldn't stand it."
"He was providing a needed service for the community, but got no love from any of the other players. Kids hated him because he was removing them from their (abusive) parents. Parents hated him because he was taking their kids, however justified."
"Lawyers were endlessly attacking him, and judges liked to crap on the social worker. It's not as if the pay was any good either. That is a job I would never do."
SouthernSnowshoe
The system is in dire need of reform.
I know a few wonderful people in this field who are already burnt out.
"The job entails..."
"Crime scene cleaners. The job entails cleaning up blood, bodily fluids and other potentially infectious materials."
SeraphTalk
Nooope.
I don't have the stomach for it.
"I wasted so much of my life..."
"This might not quite answer the question because it's a job that I've held previously but I won't ever work in food service again under any circumstances."
"I wasted so much of my life grinding it out in restaurants. These last two years with the pandemic were the breaking point for a lot of food service workers including myself."
PreciousRoy
Former food service employee here.
No thank you.
I will not do it again.
And in this pandemic?
"I salute those brave men..."
"Cleaning septic tanks. I don't know who does it but Jesus f**k. I salute those brave men for being able to do that kind of s**t."
ProfessionalMess15
Everything about this job sounds so nasty and I just CANNOT.
"It was always a huge mystery..."
"Teach. It was always a huge mystery to me in school. Like, these adults chose to come back? Could never be me."
imcoolthankstho
Too bad education is full of so much red tape and bureaucracy.
There are wonderful teachers out there who leave the field because of that.
"I don't even understand..."
"Proctologist. I don't even understand why someone would consciously choose that path while interning unless it comes with benefits greater than other specialties somehow."
sumuji
Hey, there's always someone who can do that kind of job, and I truly salute them!
"So that."
"My pest removal guy crawled under my deck and then went in my scary basement. He was covered in spiders."
"So that. I do not want to do that job."
AbundenceofGus
And neither do I!
I cringed just reading this.
"I'm too bossy."
"Therapist or any sort of mental health. I'm not cut out to listen to people and help them work through things, I'm too bossy. I want to tell them how to fix it and have them do it, not deconstruct their feelings and help them work their way to their own solution."
ValhallaMama
At least you're aware of this, and it's good that you know.
There are plenty of capable people out there who can do the heavy lifting.
"Everyone deserves a fair trial..."
"Defense attorney. Everyone deserves a fair trial but by god some people and their actions are horrific. Massive props to the guys who do it."
EverestKid
I met a brilliant public defender years ago who had so much insight to share.
I still don't know how she kept it up.
Bravo to people like her!
Okay, I wouldn't do any of these, just so we're clear, so it seems like I'd get along with all the people here. Can you imagine all the great stories they'd tell over drinks?
Have some opinions of your own? Feel free to tell us more in the comments below!
Want to "know" more?
Sign up for the Knowable newsletter here.
Never miss another big, odd, funny, or heartbreaking moment again.
Keep reading...
Show less
Have you ever wondered what job people would pick if they knew they'd be financially stable?
Not rich; we're not talking "retire-in-luxury to Buenos Aires" level coin; just comfortable and with growth potential if you're smart about things.

If any job in the world put you at the precipice of stability - what would you *choose* to do?
Reddit user "talldmbfan" asked:
"If you got to pick any career/job and earned $400,000 no matter what, what career/job would you pick?"
Ya know ... a $400k salary sounds like it could be a few smart money choices away from the very serious business of picking just the right pun for my new boat's name or whatever it is rich people do with their time. So let's start there.
What WOULD Reddit do for work if people actually got to choose? Let's find out.
Ranger Danger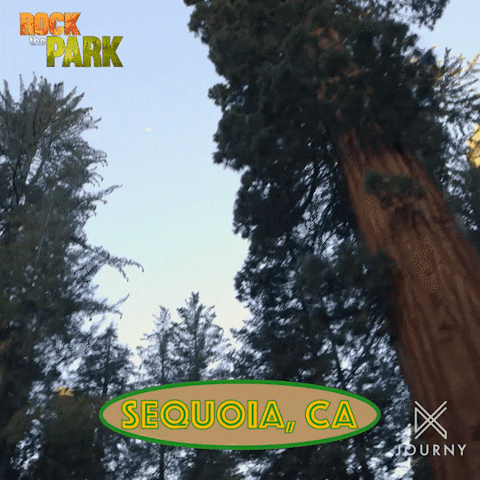 National Park California GIF by Ovation TV
Giphy
"Park ranger. Specifically at Banff National Park."
- Freshrendar
"Yeah, I was thinking the same. However, it's becoming an increasingly dangerous job these days I have heard."
"One the one hand maybe it's just misbehaved tourists who are becoming increasingly obnoxious, and on the other hand hardened, armed criminals trying to do their business in private."
- Th3_accountant
"Criminals like hiding in National Parks, feeding themselves by spotlighting game (whatever they can shoot they will shoot) and using gill nets to catch dozens and dozens of fish."
"Each ranger has a LOT of area to keep under control, it's not unheard of to pull over a truck and 5+ guys come out, fully armed and it's just you by yourself until backup arrives."
- NE55IN
"Former Ranger here. The job and positions of a Park Ranger vary widely."
"It does have its perks and I really liked it, but it also sucks in ways and has big drawbacks. Humans are the worst animal to have to manage."
- TahoeClown
Effort And Criticism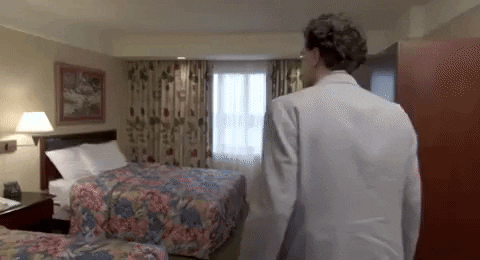 sacha baron cohen hotel GIF
Giphy
"USD 400,000 per year, right? I'd say be a hotel / resort critic."
"That way I get to travel, stay comfortably & get paid for a rather (seemingly) low effort gig."
- PuneriPerson
"I've been in travel positions before, it's pretty fun for a bit but as 'spoiled' as it sounds, hotel and restaurant living get tiring after a while."
"Sometimes it's better to just come home to your loved ones or pet or whatever."
"I did that while I was single. I don't have kids, but I can't imagine being in that type of role when you do."
"Being away from them plus putting the entire burden of raising children on your spouse? Not for me."
- peon2
"I met a girl several months ago who is a travel journalist and gets paid to do this very thing!"
"While I do get envious of all her comped trips (since I met her several months ago she's been on fully paid trips to Oaxaca, Curaçao, a couple of luxury Caribbean cruises and had to turn down a trip to the German Christmas markets) I get the impression her job is a lot more stressful than we'd all imagine."
"She says pretty much every minute of each trip is filled with activities she's expected to write about with very little down time."
"She's lived all over the world with her job but also never really put down any roots, so that's a downside. Even so - I enjoy living vicariously through her travels!"
- Fuzzy-Donkey5538
Let's Go Lego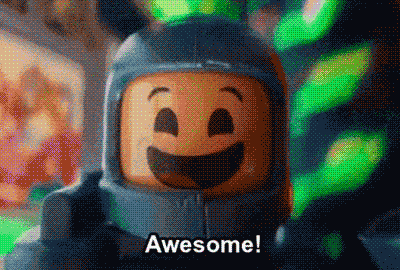 Awesome The Lego Movie GIF by Trolli
Giphy
"Lego set designer"
- JustStargazin
"A LEGOland near me just posted a position for a master builder and i was like 'f*ck yeah!' ..."
"except that it pays $12/hour."
- checkoutmyfish
"Yeees! This has been my dream job since I was a kid. Only reason I've never pursued it is because it doesnt pay well."
- bigtdgf
"I didn't even think of that!"
"My cousin and I love legos soooo much, I have that Disney castle set and we are constantly making the most random things. If I became the top set designer, there would be a lot more weird sets lol"
- The_controler
Helping Hoarders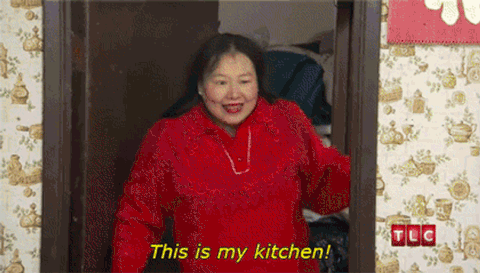 khj GIF
Giphy
"The same business I have now. I help the elderly and hoarders organize their homes. I quite a job that payed well and to do this and it is so rewarding."
"A simple tip: To maintain control over a hobby/collectables, designate a space for it. If it overflows that space, it is time to rethink the activity."
"It may mean finding a bigger space, or looking for outdated or unused items for that hobby. This helps to maintain control and keep the hobby from taking over."
- bsmknight
"This one sparks joy!"
- Zebracakes2009
"I'd love to know more about this. I worry I'm a hoarder sometimes."
- DarkAndSparkly
"I am not a psychologist so please take this with a grain of salt, but from my experience the term hoarder is often misused. Hopefully this will be helpful to you!"
"I have helped people who have ranged from perfectly normal to people with head trauma. Yes, they can all be categorized as different levels of hoarding, but I try and focus on the reason why they hoard, rather than the term itself."
"Customer 1: was a lady whose house was just a mess. Not disgusting, just nothing was organized. She had a lot going on and was feeling very overwhelmed and her place was taking a turn for the worst."
"She was a bit ashamed and kept indicating how she was a hoarder."
"In the end, over several sessions we cleared out the garage, the living room, the bedrooms, the dining room and never once did she hesitate to throw something away. She wasn't a hoarder, she was overwhelmed. So this was solely situational."
"Customer 2: Another lady, good friend of mine too, very much fit the typical hoarding situation. In her case she was just really bad at putting things away and thus everything ended up, everywhere."
"She still has this problem, but as long as I come over from time to time, stuff gets put away. She has been really good at throwing away or donating items, but she needs someone to sit down with her to help motivate her."
"Customer 3: A gentleman who was my inspiration to get into this business is probably the closest to the true nature of a hoarder."
"He received a blow to the head many years ago due to an accident. Because of that he has had difficulty staying on track. He looses focus frequently and thus things fall to the wayside."
"I go over from time to time to help him clean up. I will make him return stuff he buys when he really does not need it, because he easily becomes distracted. He forgets to return it or that he even bought it."
"I can get him to get rid of stuff, it just takes a good deal of prodding and coaxing."
"In the end, With all my customers I tell them to stop focusing on the negative. Don't worry if your a hoarder, rather spend that mental energy on what you can do to move forward."
"Tip: if you need an idea for a first step, Listen to a podcast or you tube video on organizing."
- bsmknight
A Place For Passion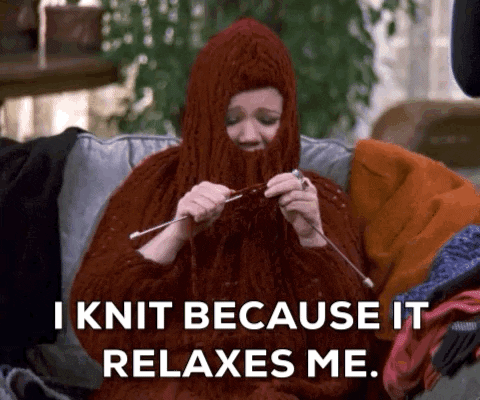 Nervous Season 6 GIF by Paramount+
Giphy
"I'd want to own studio space where people could take classes, not just art or dancing but also like general hobbies to knitting, sculpting, writing, photography."
"I want to help people find a passion and explore it. And I'd be able to support others by paying them to teach their own passion."
- resigned-unicorn
"Look into maker spaces or hacker spaces. That literally exactly what they are!"
"I've seen them have facilities and classes ranging from running a cnc machine to beer brewing to programming."
"Membership is typically expensive (50-200 a month) but most give discounts or free membership for teaching classes.
Keep in mind I don't know if they are running with covid."
- vrek86
"There's a place near me called Handmade Toledo that does this!"
"The front of the building is a storefront where local artists, makers, and crafters can sell their stuff (anything from t-shirts and cards to candles and soaps, including snarky greeting cards and patches)."
"The back of the building is an events space where they have classes a few times a week, and a big event once or twice a year where more artisans come and sell their stuff."
- RagingAardvark
Dungeons, Dragons, And Daycare?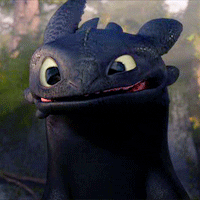 how to train your dragon smile GIF
Giphy
"I would run Dungeons and Dragons campaigns for k-6 graders to teach them about problem solving and conflict negotiation."
- snailsshouldvote
"I use D&D to teach conversation strategies and cross-cultural communication to Japanese university students and it's f*cking great."
- Lord_Dimwit_Flathead
"I think every pre-school/lower school should hire you, this is a fantastic idea to implement those values while having fun!"
- OsamaBinnDabbin
"One of our friends runs dnd campaigns for kids as a way for them to work through their trauma."
"I don't know all the ins and outs, but it seems to help them. My husband has a 3D printer so he prints their mini figs for them."
- NurseMcStuffins
OK Go Away Now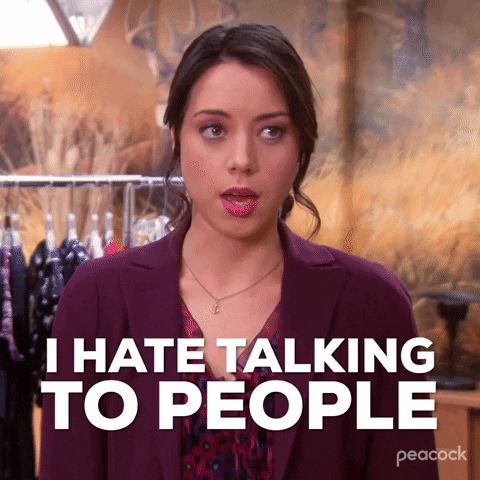 Season 5 April GIF by Parks and Recreation
Giphy
"Reclusive writer"
"I'd like people to enjoy my work, but otherwise forget about me and leave me alone."
"I went to a lecture given by Andy Weir once and he said that writing is a great way to be famous because you're famous for a few weeks when they make a movie out of your book and you get invited to parties and stuff and it's a lot of fun, but then you get to go back to civilian life rather quickly because everyone forgets about you pretty fast."
"So you get a taste of the celebrity life every now and then but you're not stuck in the spotlight all the time like someone in the film or music industries."
- Plantayne
"I second this! Reclusive writer would seriously be an awesome job to have and make $400,000 doing."
- DemonikKitten
"A mysterious person that everybody knows by what you do; but whose identity is unknown because all you put are your initials, rather than your full name? Before you know it, you're both the most famous yet unknown person that everybody is talking about."
"I'm in."
- BeltEuphoric
Here Kitty Kitty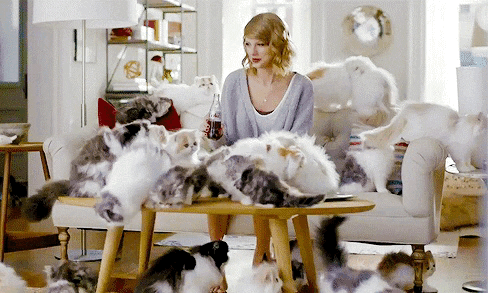 cat lady cats GIF
Giphy
"Cat rescue and rehabilitation. I do it for free when I can, so it would be awesome to be paid for it and have actual resources."
- toxinogen
"My family used to do this as well and it was so much fun growing up with up to a dozen cats in a town house at a time."
- amtapp
"Had a friend who co-owned a rescue. It's good work but man was there so much drama from cat people. Half of her energy was spent managing different crazy personalities who volunteered."
"She ended up stepping down to a smaller role and opening a cat cafe."
- bell37
Masters With No Money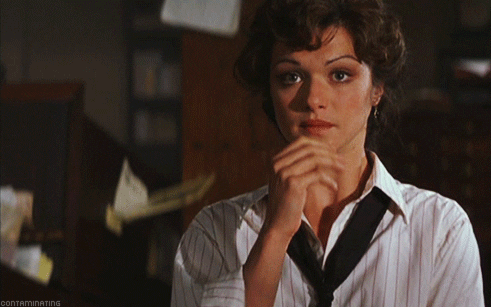 shocked oh my GIF
Giphy
"Librarian. Let me teach all about and facilitate the free borrowing of books while arranging events and services that help bind and strengthen the community."
"I would do it if librarian pay could support even myself decently. A lot of public service jobs (like librarians and teachers amongst others) do not pay very well and it can be hard to support yourself on such a salary, let alone a family if you want to have one."
"Still, if the issue of being able to live on the salary is taken out of the equation, I would choose to be a librarian every time."
- AnotherBookWyrm
"Oh man, my mom was a librarian and it is a real calling for some and I so love and respect that."
"Librarians are amazing!!!!"
- rcher87

"This was absolutely my first thought as well."
"I was halfway to a master's degree in library science when I did several shadow sessions. Everyone I talked to had gone to school for library science and was working part time shelving books and waiting for a librarian position to open up. Unless I was willing to move, it really didn't seem like a good option."
- elletastic
"It's a profession where the expectation is to have a masters degree and the pay scale for the vast majority of positions does not reflect that."
"I AM a librarian and it would still be my answer for this thread, but you'll often get that because you have to want to do this job to do it for the kinds of pay you can expect."
"I'm just lucky I'm in an academic position rather than public as that tends to set the starting pay a bit higher."
- WalkingTarget
What's Up, Wonka?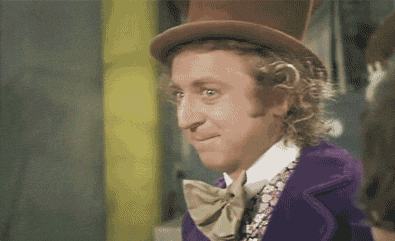 Animated GIF
Giphy
"Ice cream truck driver, but everything is $1 or less. Or maybe running a candy shop."
"While I'm at my mentally draining job, I dream of just being able to make people smile, but I just can't afford to live on the money that provides."
- fraxiiinus
"There was this man who had an ice-cream truck that went around my neighborhood (I lived near a small park) and he was so nice. He couldn't speak English well, but he just radiated a warmth around him that can never be bought or sold."
- Closet_Couch_Potato
You know what Reddit would do, but what about you? If you had enough money to be comfortable, what job would you happily get up and go do?
Is there a job you wouldn't do even if someone offered you a $400k salary?
What's your labor worth? Let's talk about it, fam.
Want to "know" more?
Sign up for the Knowable newsletter here.

Never miss another big, odd, funny or heartbreaking moment again.
Keep reading...
Show less
An astronaut. A veterinarian. A pro sports player.
These are things you hear so often as career aspirations when you're in first grade. Little by little, as time goes on, those primary dreams fade.
But even as adulthood comes and takes us by surprise, most of us know exactly what we would rather be doing at any given instance. It might not be our career now, but it could be one day.
Or else not, but it's still nice to think about it.
Redditor akotosinato asked:

"What is your dream job?"
Here were some of those answers.
PhD In Mad Science
"Mad scientist. I wanna engineer tissues for things like organ transplantation and improved cancer treatment. Giant robot can come later, but I married an ME, so that's on track."
"I'm applying for my PhD. Wish me luck, I'm terrified."-Jeru1226
The Dream Had A Price Tag
"I spent nearly two years working as a scientific diver in the Great Barrier Reef. Projects ranged from coral diversity expeditions, remote sensing and crown of thorns control."
"The people I worked with her amazing and I got paid to 'live the dream.'"
"But the big things were the time I spent away from home, the pay isn't as good as people think (welcome to the environmental industry) and after awhile it takes a toll on your body. It was some of the best times of my professional career but it does come at a cost."-newagesaltyseadog
Liminality
"Not knowing it is absolutely fine. You don't have to know. It can make you want to experiment more and gain more experience and go through different life adventurers that you would have missed out on, had you chosen a specific path."
"If you're OK with what you have, I think you're doing awesome! Keep it up."-Fahi12
Can you see yourself holding down any of these jobs?
Mama Coffee
"My dream job would be a coffee house with lots of nice books around that people can read, but I can't stand coffee and I'm terrible at reading, so it's a pretty silly dream job. There's just something about the aesthetic of it all that appeals to me."-The_Blip
"Sounds like you'd be selling the coffee and books instead of drinking and reading, so that doesn't sound very silly to me at all."-EnthusiasticWaffles
Sexy Librarian Or Just Librarian
"Being a librarian or a bookstore employee, assisting with research, and writing articles."-brkh47
"I'm a corporate librarian! I think a lot of people see it as selling your soul but the money is great, the jobs are stable, and I work with really cool materials and advise on campus museum walks :)"-mmphotos25
Ohhh *Pit Crew*
"I wanna be an F1 Engineer!"
"So far, I'm on my way to the goal by nearly finishing my degree in mechanical engineering and now I'm applying to graduate schemes at McLaren, Williams and some smaller supplier teams!"

I"'ve spent 6 years preparing for this sh*t so it better be worth it dammit!"-cannedrex2406
How Would You Dress For This Job
"Wandering hobo that parents tell their kids to avoid but they don't listen and so he guides them in saving their town from an ancient evil with awesome king fu lessons and occasionally wise yet comedic banter."
"He also can fly with his beard like ice king."-GodDamnRight-
Do you see any jobs on this list that you wish you knew about before growing up and making another choice?
Hey AI, Why?
"As a CS nerd who thoroughly enjoys playing chess, Chess.com had this job opening that looked like sooo much fun."
"Essentially, we have algorithms/models that are absolutely incredible at playing chess - world champion grand master chess players have been broadly considered inferior to the best computers since ~2006."
"The thing is these models 'learn' (improve their likelihood of winning) in such a way that, even though they make the correct decisions, they have no way of conveying (or perhaps we have no way of properly comprehending) the reason for a given decision."
"Sure, we can generally study their behavior and make inferences but those still come down to educated guesses."
"Anyways, Chess.com wanted to pay someone to mess around with their opponent AI and research ways of explaining a given decision it made. I don't have the Ph.D. that job would require but damn if it doesn't sound fun :)"-ArriePotter
I Do Not Dream Of Labor
"To be more specific for me, being financially free. It doesn't mean I wake up without a purpose. It means I don't have to keep working a job that pays well that I'm no longer interested in doing."
"I get to do things like helping people out, improving my community, etc. Like figuring out a new lease on life instead of planning to work everyday for the next 30 years just so I can retire semi comfortably."-terdferguson
The Ultimate Hangout
"Running a combo of a winery, brewery and coffeeshop at a beautiful location with easy hiking trails and fire pits outside, plus a built in movie theater with laying around room and a room for playing board games, pool, skiball, some arcade games, etc."
"Also dogs are allowed and encouraged. There'd be snacks sold and some vendors could have trucks outside."-Elliejq88
So, our dreams haven't quite left us yet, even if the world (and life in general) has truly done its best to mess us up.
Dreams always prevail.
Want to "know" more?
Sign up for the Knowable newsletter here.
Never miss another big, odd, funny, or heartbreaking moment again.
Keep reading...
Show less
You might have heard the term labor shortage used a lot this year in response to the news that employers are scrambling to find workers as the economy rebounds from the financial fallout of the COVID-19 pandemic.
But many people have confirmed that they quit their jobs as a result of low wages and hostile working environments, including the very real concern that their former jobs aren't following proper safety protocols to protect workers from contracting the virus.
So they went off in search of greener pastures.
If you're curious about why many of these people quit their jobs, look no further. Here are their testimonies, thanks to Redditor Wataru2001, who asked the online community,

"Record Number of Americans quit their jobs the last few months. If you were one of them, why did you quit and what are you doing now?"
"But I am more appreciated..."
"I wasn't get paid enough at my former job. I was working with special needs children and it was an awesome job, I really felt like it was what I should be doing. But I was only making $250 a week."
"Now I work at Costco for $17 an hour plus a ton of benefits. The work is not what I want to be doing. But I am more appreciated serving hot dogs and pizza."
Cyber_Mermaid
As someone who really loves Costco, well done! Glad to hear this.
"I quit a job where I was doing..."
"I quit a job where I was doing the work of multiple people and immediately moved to a job where I work significantly less for a 40% pay bump."
Massive-Ostrich2750
A 40% pay bump can change your quality of life overnight. Well done!
"She was gonna stay home..."
"My wife got a raise at her job. She was gonna stay at home with our new baby since there is no daycare anywhere but with her raise and benefits it made more sense for me to stay home with the kid."
yodaface
You won't regret your time with your kid–time flies by so fast.
"Because I got tired..."
"Because I got tired of slaving away in a kitchen, putting my all into every dish I made, getting paid peanuts for it, and barely surviving. I'm going to school now. Thankful for the GI bill."
No_Step_4431
Know quite a few people who've benefited from the GI bill. Good on you for going to school!
"I quit because I was contracting..."
"I quit because I was contracting and was told I would be hired after 6 months, but that didn't happen. So now I'm contracting for a different company."
SunderApps
They say things like this, they break their promises, and then they wonder why people are leaving...
"Now I stay at home..."
"Quit because teaching in a pandemic SUCKS. Now I stay at home with my toddler and my stress level is so much lower!"
rampaging_beardie
"I couldn't handle the stress of working at a clinic doing COVID testing. Most of my friends, and a decent portion of my family, are people who could literally die if they got exposed to COVID so I basically spent almost six months without seeing any people that I care about."
"And then I was being worked way more hours than I agreed to, on top of it there wasn't any overtime while I was trying to go to college, I just couldn't handle the stress."
"I ended up needing to choose between a job and my education and I choose my education. Even with everything, the clinic I worked at has a high turnover rate anyway, so it was probably better for my mental health, in the long run, to quit there."
I'm working at a local game store now where I work ~30 hours a week and can work on my school work when there are no customers in the store, my school and mental health are doing a lot better for it, and I get to talk about things I love with people all the time."
MyHoardIsALibrary
People Break Down The Nicest Celebrities They've Ever Met | George Takei's Oh Myyy
They always say, "don't meet your heroes." But here's the thing, sometimes your celebrities are actually just chill, normal people who are overjoyed to meet ...

Game store, eh? Sounds like heaven for you. I had the opportunity to work in a bookstore once, and it was heaven on earth.
"In March 2020..."

"In March 2020 I started working 10-12 hour days. Sometimes 10-13 day stretches. I was completely exhausted and burnt out by the end of 2020."
"I got pregnant in June 2021 and my husband got a new position at work that paid nearly double his previous salary. I quit in August and haven't had one moment of regret."
"I took two months off to do some self-care and mental health recovery. Now I'm a substitute teacher a few days a week."
mac_attack8968
Sounds like everything fell into place! Congrats to both of you!
"I quit my teaching job..."
"I quit my teaching job after 6 years for various reasons but primarily because of the commute and the ever-growing ridiculous demands/expectations by administrators and parents."
"I'll be starting a government job soon and I couldn't be happier."
McRibblus
A nice step up!
Teaching during a pandemic is no joke.
"I would be done with my work..."
"Low pay and I was bored out of my mind and no matter how many times I asked they wouldn't give me more work. I would be done with my work in an hour and have to stare at the screen for the next 7 hours. It was torture."
"Then they announced a full return to the office and I was done. Now in a job where I'm sufficiently challenged. And they're staying remote forever."
OrangeTree81
I had a job like this once–it was the worst. The boredom made me feel crazy. I was thankful to leave.
Hopefully, dear readers, now that you've read these, you have a greater understanding of why people have left their jobs.
These are complicated times. Will the economy right itself eventually? Will workers have their demands honored?
Have some thoughts to share? Feel free to sound off in the comments below!
Want to "know" more?
Sign up for the Knowable newsletter here.
Never miss another big, odd, funny, or heartbreaking moment again.
Keep reading...
Show less
Do you know what the most dangerous job in America is?
Logging.
The rate of fatal injury is 111 per 100,000 workers for logging workers. The fatal accident rate is 33 times the average job nationwide.
All that heavy machinery?
Yeah, dangerous.
People shared their observations and experiences after Redditor mrbadmtss asked the online community:

"What job is more dangerous than it seems?"
"They have to often..."
"Garbage collection. The rate of workplace injuries is insane in that field. You think, what's the big deal? They ride in a truck, wheel the garbage bin to a machine that unloads it."
"They have to often run on the street in traffic, so a lot of them get run over. The bins are extremely heavy too, so they often suffer sprains, pulled muscles, and damage to joints and spine."
GrammatonYHWM
I saw a horror film as a kid in which a garbage collector died in the back of their truck and I have never been the same.
"Leave the pizza drivers alone..."
"Pizza Delivery Driver."
"Can't tell you how many times people have tried to rob me when delivering pizzas. Something about them knowing you have cash on you and you're making terrible money so they know you won't fight for it."
"Leave the pizza drivers alone, we just trying to make enough to buy some weed after work."
LIMECHEETOS
I would never be a delivery driver. No thank you. They deal with some horrible stuff.
"According to..."
"Farming."
"According to the US statistics, farming is very dangerous and deadly."
apliticSigh92
It's also hard work! So, so hard.
"A guy got sucked into..."
"Tree trimmer. A guy got sucked into a wood chipper in my community not too long ago."
Brundleflyftw
Fargo ruined woodchippers for me forever. No thanks.
"Falling from high up..."
"Falling from high up or getting electrocuted by power lines. The death rate is like 10-20 times higher than other professions."
Brundleflyftw
Electricity is no joke! Always check and double check.
"I helped out..."
"Disability worker. I helped out in a place once that had day programs for people with severe disabilities. On the ads they make it seem so happy and you just help to push them, take them to the toilet."
"But a lot can be very violent."
Impressive-Baker2549
The working conditions in these places can feel very demoralizing for the people who deal with it day in and day out.
"It's not about..."
"Chemist. It's not about the explosion risk. it's about the cancer that you will get because management does not feel like paying for expensive equipment, and besides for the last 40 years they have been doing it this way in the lab so what's your problem?"
Sticky_Keyboardz
A friend of mine is a chemist. His stories of close calls have frightened me.
"I've had bottles thrown at me..."
"Bartending. I've had bottles thrown at me, had a customer pick a fight worth me when we were the only two people there, had knives pulled on me, etc. not to mention the occupational hazard of drinking too often and hating your life."
jonhasglasses
You see, I think I would enjoy bartending but customers? Customers are ridiculous.
"If the fact..."
"Veterinarian."
"If the fact that your patient constantly tries to kick/scratch/bite/kill you isn't enough, it's one of the careers with the highest suicide rates due to the pressure of the job/lack of support. Also, if you're a large animal vet your patient can literally and easily kill you."
Ayisha_abdulk
After watching Tiger King, I think I have a good idea of what a large animal vet would deal with and my answer to that is noooo.
"There's probably not a nurse out there..."
"Nurse. There's probably not a nurse out there that hasn't been hit by a patient. Also, job hazard includes exposure to biohazards, chemical inhalation (crushing and administering meds), accidental pokes with either contaminated needles or even just clean needles that expose you to whatever med is in the syringe."
bc_poop_is_funny
Well, well, well... I guess if you have dreams of entering a certain field, you should probably think twice?
Sorry to disappoint.
Have suggestions of your own? Feel free to tell us more in the comments below!
Want to "know" more?
Sign up for the Knowable newsletter here.
Never miss another big, odd, funny, or heartbreaking moment again.
Keep reading...
Show less