Dame Judi Dench was really, really excited to take on the role of Old Deuteronomy in the film adaptation of Cats.
See, she was supposed to be in it when it initially launched on stage, but an injury forced her to bow out and she's gone her whole career regretting the role that got away.
---
So when the chance to join the film cast came up, she jumped at it. Dame Judi was cast as Old Deuteronomy, the leader and elder cat of the tribe.
Up until her, the role has been played by a man. It is written as a male cat in the musical's books and materials.
Not a problem for Dame Judi, though. In a recent press junket with Out magazine she explained that, as far as she was concerned, her version of Old Deuteronomy is trans.
"I kind of call it 'trans Deuteronomy,' is the part for me, you know."
It's definitely an unexpected take on the role, as most people had no problems imagining the leader of a walking, talking, dancing clan of cats could be a cis female like Judi. There's nothing in the role that specifically requires Deuteronomy to be male.

Still, it's just another strange turn in the story of this widely-panned adaptation.
It's been a box office disaster with countless reviews about how strange, impossible to follow and overall bonkers it is. It's caused people to obsess over Jason Derulo's package.
The cgi has people creeped out. It's been such a dumpster fire that Universal Studios is re-releasing it with updated graphics to address complaints.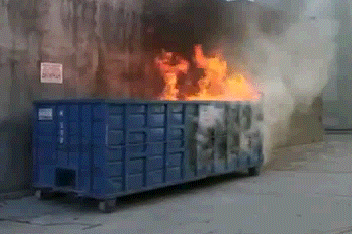 Giphy
Considering everything that's already happened, "Trans Deuteronomy" is hardly surprising people.

But that doesn't mean they're happy about it.
Nope. You stop that nonsense right now. Your movie bombed and you're not going to get us involved in this business. https://t.co/EopNLI9Avd

— Katelyn Burns (@Katelyn Burns)1577100417.0
Give a white woman an inch...I love Judi Dench but the movie tanked and you ain't finna use marginalized folks to s… https://t.co/3nl8l9pzfO

— Vibranium Bonnét (@Vibranium Bonnét)1577163705.0
'I wish we had more trans characters in film' >monkey's paw clenches into a fist https://t.co/9Jss8k01KT

— Lone (@Lone)1577116760.0
i absolutely cannot live laugh love like this anymore https://t.co/orouAR1JAh

— dilara elbir (@dilara elbir)1577110139.0
i have yet to see cats but can still say with confidence that it is the one movie which should have absolutely zero… https://t.co/YvwNcGeX8Q

— moth dad (@moth dad)1577100222.0
Hey trans person here and in think i can call it: were good on allies please stop this https://t.co/VPvNZARj0o

— megan is also hungry (@megan is also hungry)1577116340.0
Just in time to complicate any meaningful discourse at your family gatherings... https://t.co/EgEgAXFlHb

— Brown "Calling 'Yoo hoo!'" Anthony™ (@Brown "Calling 'Yoo hoo!'" Anthony™)1577114661.0
Hasn't the trans community suffered enough? 😂😂 https://t.co/S0flpHV8tn

— A.E. Radley 🏳️‍🌈 (@A.E. Radley 🏳️‍🌈)1577118936.0
The parade of absurdity surrounding this movie continues and I cannot get enough, please let it go on forever! https://t.co/OCN9ZlvECE

— 𝖙𝖗𝖆𝖕 𝖒𝖆𝖘𝖙𝖊𝖗 (@𝖙𝖗𝖆𝖕 𝖒𝖆𝖘𝖙𝖊𝖗)1577118771.0
don't drag us down with you judi https://t.co/yATCdDP6DO

— Girldick van Dyke (@Girldick van Dyke)1577101264.0
Oh god can we stop with all this claiming a character is LGBTQ after the fact bollocks, for fuck's sake? Give us p… https://t.co/NKvqktEI8s

— 🏳️‍🌈 Merry ChristMax 🏳️‍🌈 (@🏳️‍🌈 Merry ChristMax 🏳️‍🌈)1577106730.0
Nope Nope Nope. Your movie was an unfinished mess and youre not saving it with trans-baiting. Cut that out. https://t.co/pT2MyOP3JC

— ChaoticAyana (@ChaoticAyana)1577111596.0
So let's give it to you long-story-short.
Pretty much this happened.

World: "Hey so this movie is gloriously terrible for reasons we will now list."
Judi: "Well my character is trans. Please talk about that and not all that other stuff."
Trans community: "Thanks, we hate it."
Given the film's track record, we doubt this is the last weird thing we'll hear about it.
Can't wait.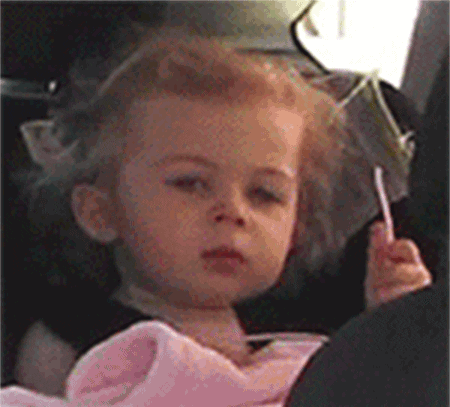 Giphy