You guys ever read a tweet or thread so astronomically bad that you start to wonder if it was actually hazardous in some way?
Like "brain cells die as you read" it kind of bad?
You're about to.
---
Twitter user trendy timic is not a public figure we know a lot about, so let's take a moment to examine their Twitter bio, shall we?
Trendy Timic describes themselves as:
"I disturb peoples TL with Jokes || Facts || Content Creator || Brand Publicist"
The account is part of the social media team of Nigerian disc jockey DJ Timic.
The woman in the profile photo for trendy timic also appears in several photos with DJ Timic who describes himself as:
"I am the mouthpiece of the Jesus. I minister in songs."
Apparently Kanye has some competition.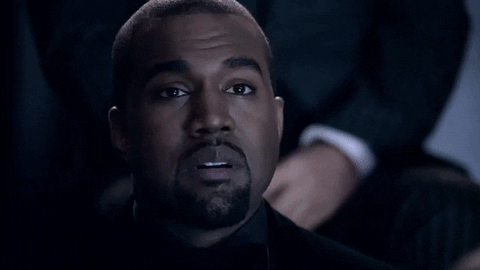 Giphy
According to the DJ Timic Facebook page:

"This Is One Of The World Famous(Disc Jockey) In Nigeria, We Do Mixtapes, Artiste Promo, Club D.Js, Birthdays Parties, Event, Video Coverage & Many More...."
Birthday party DJ or messenger of God?
Who knows?
But let's start with the Twitter posts of trendy timic.

Look, regardless of what any anti-gay sentiments might say, we feel like we need to remind you that "those Gays out there" are not just out there.
They're everywhere. They always have been.
You know why? Because they're just regular people!
They're other human beings, not some rare and endangered species you need to trek into the wilderness to behold.
Gaywatching parties aren't a thing.
Although...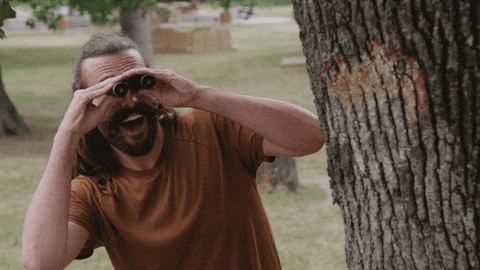 Giphy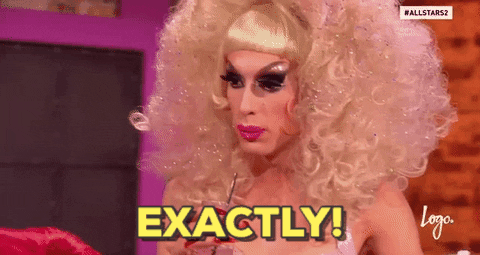 Giphy
Anyway, here are those 8 powerful signs of gayness ... which you might notice are actually not.
At all.

So, to clarify...
if you look at a man
go to church
do any self maintenance
go to the gym
dress well
have male friends
crack jokes with your friends
like anything other than totally vanilla sex
talk with your hands...
...you're gay, apparently.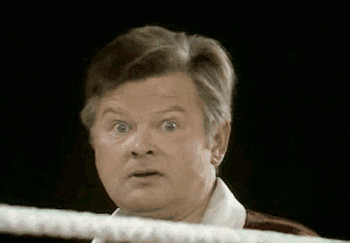 Giphy
It's unclear whether the female associated with DJ Timic in several photos online that the account is purported to belong to or DJ Timic himself created this "helpful" list for women.
However, given the laws in Nigeria regarding the LGBTQ community, the series of tweets posted under trendy timic's Twitter account seem a lot less "joking" and more menacing.
How strict are the laws regarding LGBTQ people in Nigeria?
"The new law prohibits any form of relationship, including 'domestic partnerships,' 'caring partnerships,' or 'adult independent relationships' between two individuals of the same sex. It also punishes any public show of affection, even a kiss, between two people of the same sex, with 10 years in prison."
"Anyone who speaks out in support of, meets with, or participates in a group advocating for the rights of lesbian, gay, bisexual, transgender and intersex (LGBTI) people also risks 10 years in prison."
"People of the same sex who share a room because they cannot afford anything else – which is not unusual in a country where the majority of people live on less than a dollar a day – could be accused of being in a relationship and locked up for years."
"Anyone could accuse their neighbor of being gay, or of having spoken out about LGBTI rights."
"Men and women living with HIV/AIDS will have to think twice before looking for care and treatment out of fear of falling foul of the new law."
This Twitter list isn't cute or funny for people in Nigeria.
People arrested after the law passed faced being locked away in isolation with no access to legal counsel. They were sentenced to whippings, stonings and other violent acts of punishment. Nigerians are encouraged to turn anyone they suspect of being gay in to authorities.
This thread is encouraging a witch hunt based on ridiculous stereotypes.
Twitter was SO NOT HERE FOR THIS MESS.
In conclusion, this thread is bonkers.
Please, keep your bodies and rooms clean. It's 2020.
None of us should smell like this Twitter thread's version of straight men.
To get beyond gender stereotypes, the book Parenting Beyond Pink & Blue: How to Raise Your Kids Free of Gender Stereotypes is available here. The children's book Pink Is for Boys is available here.