If it feels like you've been waiting 525,600 minutes for the next live musical theater TV special, your wait is over! And the casting line-up is stellar!
---
FOX's live musical telecast of Rent will air January 27, and the cast is packed with stars. The musical by Jonathan Larson, loosely based on the opera La Bohème, centers on a group of struggling New York City artists in the late 1980s dealing with gentrification and the HIV/AIDS crisis. Rent won not only four Tony Awards but the Pulitzer Prize for Drama in 1996, and developed a diehard fan base that followed the musical around the world throughout the '90s.
Reuniting with one of the stars of Grease Live from a few year's ago, FOX's production of Rent will star Vanessa Hudgens as Maureen Johnson, and her girlfriend Joanne will be played by Dope's Kelsey Clemons. Brennin Hunt and singer Tinashe will play Roger and Mimi, and Grammy nominee and Empire star Mario will portray Benjamin Coffin III, the yuppie landlord whose greed gives the musical its name.
Dancing With the Stars and RuPaul's Drag Race will be represented in the cast, too: DWTS winner Jordan Fisher will play Mark, while Drag Race icon Valentina will play Angel, the musical's beloved drag queen character.
And musical lovers everywhere will be thrilled to see The Greatest Showman's Keala Settle take on the musical's signature song, "Seasons of Love."
FOX announced the cast in a series of videos posted to Twitter, and the excitement was palpable!
Today for you, we have an announcement — meet the cast of #RENT! 🙌 https://t.co/i4u44CHYwi

— RENT on FOX (@RENT on FOX)1540836005.0
@RENTonFOX Vanessa Hudgens as Maureen 👌 https://t.co/5HDYQsWaV5

— Jenny (@Jenny)1540836987.0
@RENTonFOX Yessssss @Tinashe will be an INCREDIBLE Mimi! https://t.co/5brhI5K9yQ

— TINASHE USA🇺🇸 (@TINASHE USA🇺🇸)1540837958.0
@RENTonFOX CAN'T WAIT FOR VALENTINA!!! https://t.co/QTAlgwwTdT

— #StreamDINEROonSpotify (@#StreamDINEROonSpotify)1540838671.0
@stefidoo @RENTonFOX Valentina as Angel is EVERYTHING AND MORE

— AnnAAHHHH 👻🧟‍♀️🧛🏻‍♀️ (@AnnAAHHHH 👻🧟‍♀️🧛🏻‍♀️)1540839335.0
@Taylor_Ray922 @RENTonFOX We're having a movie night

— Luke Nellis (@Luke Nellis)1540841031.0
@Jkeg09 @RENTonFOX SO FREAKING PUMPED 😍😍😍

— Rachel Kegerreis (@Rachel Kegerreis)1540852511.0
@RENTonFOX Say whaaaaaaaaaaaaat!?!?!? 😍😍😍

— Ashley (@Ashley)1540914095.0
@RENTonFOX Can't wait to see this it is one of my favorite musicals

— Kim #sanvers (@Kim #sanvers)1540896503.0
@RENTonFOX I AM BEYOND EXCITED!!! I cannot waittttt!! 😱 🎶🗽

— AMELIA ☾ (@AMELIA ☾)1540889238.0
@RENTonFOX https://t.co/tRIIetkTDD

— seth 🌊 (@seth 🌊)1540871370.0
@RENTonFOX Okayyy maybe it's just me...but who else is so freakin excited for this? We got @AllOfValentina @Tinashe… https://t.co/PJ1JejX1vf

— Gaustria (@Gaustria)1540918581.0
Sounds like this group will more than do justice to every '90s kid's favorite musical. Get your popcorn ready — only 89 days to go!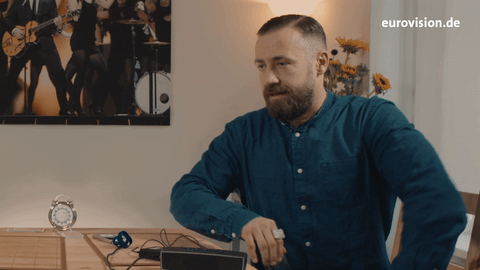 media.giphy.com