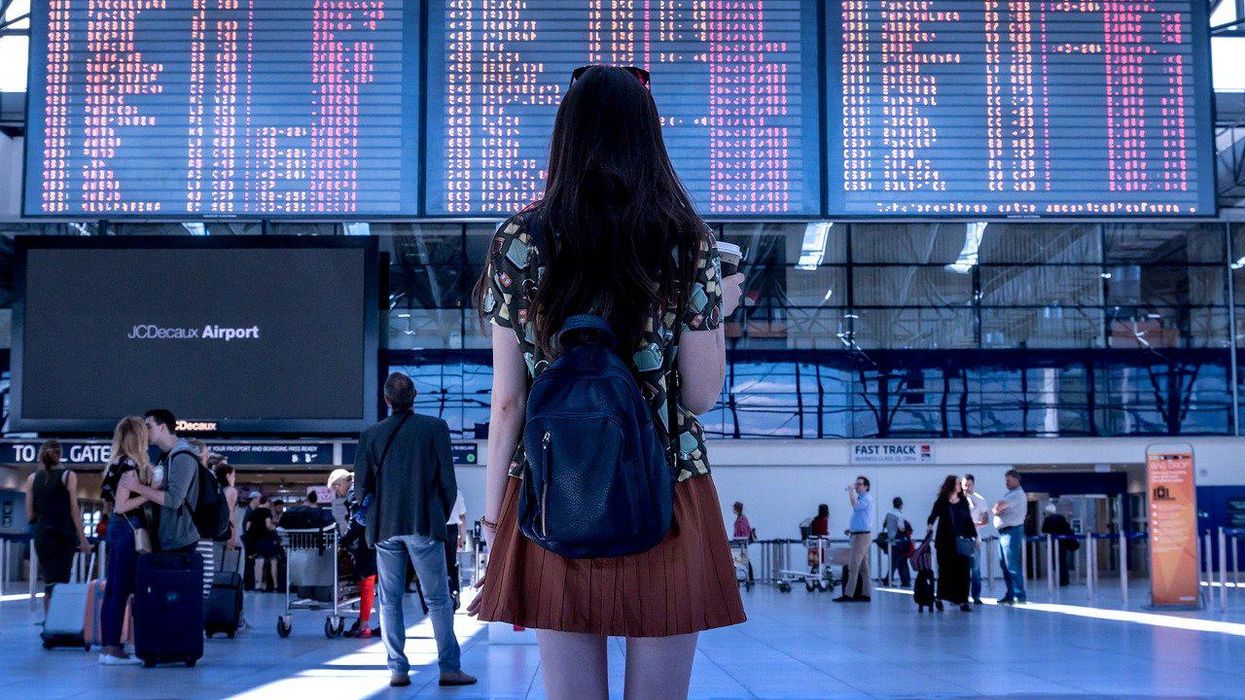 There's something really magical about traveling alone and wandering around a foreign country by yourself.
Be smart about it of course and do your research—always know what you're getting into. I guarantee you'll have some splendid experiences walking through different cities and chatting up locals at bars.
Some of my favorite memories are simply the ones where I sat somewhere, coffee or beer in hand, conversing with total strangers.
---
Redditor GigaChad26 asked the online community:
"What thing must you experience at least once?"
"It's almost a religious experience..."
Seeing the night sky without light pollution.
It's almost a religious experience to see the stars and the stripe of the Milky Way from on top of a mountain.
I second this!
When you're out in the countryside and you can see the stars shining brilliantly? There are few feelings like it.
"Obviously..."
Super corny alert!!
Helping a stranger who needs help. NO video, NO pictures, no expectation of reward. Just knowing that you did something for someone who's on the outside, you brought them in for a minute.
Obviously, if you experience this at least once then it won't be your last time so maybe it doesn't qualify, but whatever.
At a time when...
...it does seem like so many people do things just for the "likes," it's important to remember that most people do not.
"To see a black hole in the sky..."
A total solar eclipse. To see a black hole in the sky where the sun used to be, with stars all around it in the middle of the day, is an unbelievable experience.
The next solar eclipse in the United States...
...though a partial one, is scheduled for April 30, 2022. The next total eclipse should happen on April 8, 2024.
"I was held hostage..."
I was held hostage by a car bomb for about 14 hours once by a man who went AWOL from the special forces. I sat within feet of him the entire time the bomb was dismantled and then had to treat him as a medical provider.
At first, it was just terror. I had small children at home, a wife to go home to. But after the initial adrenaline wore off, it was very freeing. I could die at any moment and there was nothing I could do about it. And, while that's an almost certainty for all of us, it's usually not something so surreal and in the forefront of our minds. I wasn't worried about my student loans or the rent or my credit card payment or the car loan... none of it. I took a nap for a bit.
Everyone should get to feel like that. Maybe we would all slow down and just give each other a break.
Well...
...there's something you don't read everyday. A word to the wise.
"It was a weird day."
I lived on the top floor of an apartment building that caught fire. I got myself and my cat out (the only living things in my unit) and watched the building continue to burn from across the street in a friend's apartment. Like you said, as the initial adrenaline wore off, I came to the realization that all of my possessions were going to be toast. And just like you said, it was a freeing feeling. All the stuff that we are subconsciously so concerned about, so attached to, none of it really mattered. I could get new clothes and furniture eventually. The only thing I couldn't replace was my artwork, and so what? My life would go on just the same and I'd make more.
Then as the day went on, they got the fire out and the fire chief cleared the building structurally so that some tenants could go back into their units and salvage anything undamaged. My unit was unburnt. Some stuff was smoke damaged, but for the most part, everything was okay. I had all my stuff back. And it was kind of disappointing in a weird way. I felt the onus of all my possessions drop back onto my mind. My landlords had already set me up with a new unit a few blocks away and I could move in immediately. So now I had the task of schlepping all my crap around.
It was a weird day.
To say the least!
It's wild to know that you experienced that relief only to be dropped back into reality.
"It's freeing for some..."
Living by yourself, being single. It's freeing for some, scary for others, but I think it helps you realize who you are and what you want.
YES.
As someone who has lived on their own (and been single for a while), I can tell you that having this freedom has done wonders for my mental health.
"Learning an instrument..."
Learning an instrument to the point that you can meaningfully express yourself with it.
I concur.
This is excellent advice. Imagine how many people would feel empowered by having such an outlet.
"I talk to so many people..."
The Grand Canyon.
I talk to so many people who have never been and are seemingly uninterested...and I'm like, you know it's not just "a big hole in the ground", right?
It's literally breathtaking. It messes with your preconceived proportions of how big Earth actually is. They call it Grand for a reason. You should definitely go at least once.
I still need to go there...
...and I imagine that experiencing that must be incredible.
Those of you who have been there: What do you have to say about it?
"You'll be surprised..."
Have your heart be broken. You'll be surprised by how much you learn about yourself during this time period. Better it you realize and self-reflect on what you need to do and mature from it.
Most of us go through this.
Few things humble you more than having your heart broken.
Or don't.
Sadly, there are plenty who don't use the experience as an opportunity to reflect and fall into negative behavioral patterns.
"Whether you go alone..."
Living abroad. Whether you go alone, with a friend, with family or a partner, moving to another country with another culture teaches you so much and puts your life so far into perspective. Plus, you realise that amazing people live everywhere.
Ah, the dream!
Thanks for the reminder – best get to it.
Want to "know" more?
Sign up for the Knowable newsletter here.

Never miss another big, odd, funny, or heartbreaking moment again.