British television news channel Sky News recently featured a spirited debate about the acceptance of trans people's free expression and the use of pronouns to respect their identities.
---
Put slightly differently, Drag Queen Amrou Al-Kadhi was NOT about to patiently sit through Spiked magazine Editor Brendan O'Neill's unceasing refusal to humbly accept another person's preferred pronoun.
The debate comes on the heels of a recent announcement by the American Dialect Society.
They named the singular "They" pronoun the word of the decade, no doubt a nod to some great strides—albeit with WAY more work to go—made in that time by the Trans community, as people aim to be recognized as the person they are.
Much of the ensuing debate amounted to a repetitive back and forth as O'Neill would not give an inch to Al-Kadhi's arguments.
The drag queen kicked off the discussion by asking O'Neill why he "throws tantrums like an insecure child" when trans people ask to be called a simple pronoun.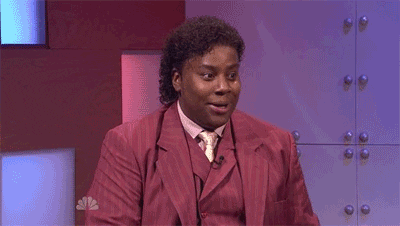 Giphy
O'Neill, after calling 'they' a "quirk of the English language," returned:

"I am very worried about the creation of this elitist new language, with words like "they," "cisgender," "nonbinary," "heteronormative."
"[Those words] are used by a new elite to signal that they are good people, that they are a part of the 'in-club."
With no hesitation whatsoever, Al-Kadhi fired back.

"Trans people are not a movement, as you say. They're not an ideology. They're not a belief system."
"Trans people are merely people trying to live their lives who don't, for whatever reason, fit into whatever binary."
Al-Kadhi made this similar point throughout the debate, reminding everyone how problematic it is that a trans person's existence is regularly moved from declared fact to debatable opinion.
Check out the entire debate for yourself below.
Shortly after the debate, Al-Kadhi posted the interview to twitter with a further take on the whole thing.
The activist's twitter followers were all in.
Keep speaking up and wigging out Amrou Al-Kadhi!