Black Friday is one of those unofficial holiday traditions that people love, hate, hate to love, and love to hate. Nobody really wants to stand in line for hours on end. Nobody really wants to wake up before dawn or forego sleep entirely to camp out in front of stores. Then again, Black Friday deals are the only way many people can afford the sorts of things that are on sale. It started with incredible sales at stores, then the stores started opening earlier and earlier, some even open on Thanksgiving day.
Starting Black Friday sales earlier and earlier lead to utter chaos this year since many items were sold out before Black Friday even started.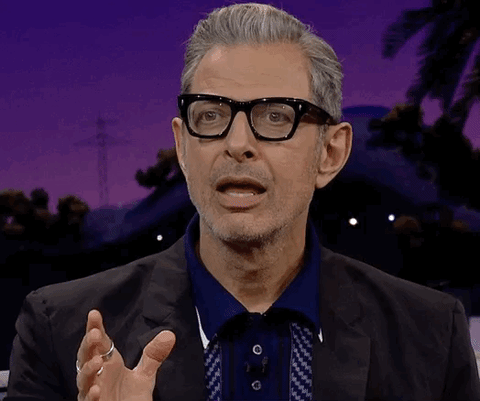 Ummm... media1.giphy.com
Yup, you read that correctly. Several large stores sold out of their Black Friday deals before Friday even happened. Game systems were, as always, a popular item. Target and Gamestop sold out of the Nintendo Switch before Thanksgiving Day was over. Target also sold out of the PS4, but don't hate on them too much. Wal-Mart, and Gamestop sold out of them, too. Don't bother checking Target or Wal-Mart for an Instant Pot. Those sold out before Friday as well.
Crowds were understandably annoyed that they waited in line and wandered through this year's Wal-Mart Maze (more on that later) only to find out that the major items they came for were never even there because they had sold out before Friday. Why call it Black Friday sales if you're not going to sell them on Black Friday?
Frustrated shoppers vented on Twitter.
Well, I went to buy the #NintendoSwitch from @GameStop (Switch plus Mario Cart plus $50 gift card) at midnight last… https://t.co/ndGDGBMSqC

— John Raizor (@John Raizor)1542892710.0
wow i'm literally waiting in walmart for a new phone and they are almost sold out so i'm hoping we get one. i never… https://t.co/cp4j6L19Pd

— imogen (@imogen)1542937727.0
Lol they sold out of PS4's in 20 mins after opening at 5pm today and it's not even Black Friday https://t.co/L6Bu5wI1zq

— Don Jon (@Don Jon)1542943082.0
@AldiUK wud be great if black friday offers were actually available on black friday !!

— leigh evans (@leigh evans)1543052095.0
In order to try and curb some of the expected chaos, many Wal-Mart stores changed their layouts with color coordinated maps and funneled customers through towards registers. Redesigning the entire store so regular shoppers now had no idea where anything was proved to be a controversial choice. Not only were layouts changed, some aisles were capped off completely and it left people trapped in place with no idea that the items they came for were long gone. The maze included arrows on the floors and swirling lines. It was like if Disney and Ikea had a terrible baby.
Again - Twitter was NOT happy.
#1 Crap Award:) "Wow Walmart really blocked most aisles creating a maze and exacerbating the capitalist craziness,… https://t.co/fwvesBqgoE

— MedicalQuack (@MedicalQuack)1542997379.0
@mpaschke13 It would be better if they were more organized. We're waiting until after the big sale is over with

— Hannah Nichole (@Hannah Nichole)1542932445.0
@Walmart Went to my local store last night to shop the Black Friday Ads. What a freaking unorganized mess. Whoever… https://t.co/NPXWiFM9je

— Tommy (@Tommy)1542980768.0
#Walmart was insane tonight. 2 fist fights employee hit with a rack all over a tv. That was all while trying to get… https://t.co/IiEwnXmIsr

— stephen pollock (@stephen pollock)1542935981.0
I just went to Walmart like some nut to look at Christmas decorations they wouldn't let people go down certain aisl… https://t.co/Eg41FNhzgs

— JANICE COMBS (@JANICE COMBS)1542928787.0
Live from Walmart herding cattle I suppose https://t.co/EU5M0dEDSN

— Slade (@Slade)1542928462.0
Wow Walmart really blocked most aisles creating a maze and exacerbating the capitalist craziness

— 👁 (@👁)1542932702.0
@BillyTolley Me and my family were in Walmart yesterday to just only get groceries and they had the isles closed of… https://t.co/XUTjyJD6Vg

— Ashley (@Ashley)1543004708.0
Are you a Black Friday shopper or does the whole thing just strike you as unnecessary? Did any of the early sell-outs change your holiday plans? If you braved your local Wal-Mart and came face to face with the maze, we want to hear about your experience with it. Sound off in the comments!
H/T: Business Insider, Twitter