Meet the new 'grumpy cat' - a moody furball that bears a striking resemblance to the internet icon.
---
Sora the small framed Ragdoll cat, known to her owner as 'MeowMeow' is 11-years-old and lives with her owner Clara Lin in Taiwan.

Clara adopted 'MeowMeow' around 10 years ago and shared adorable images of her online.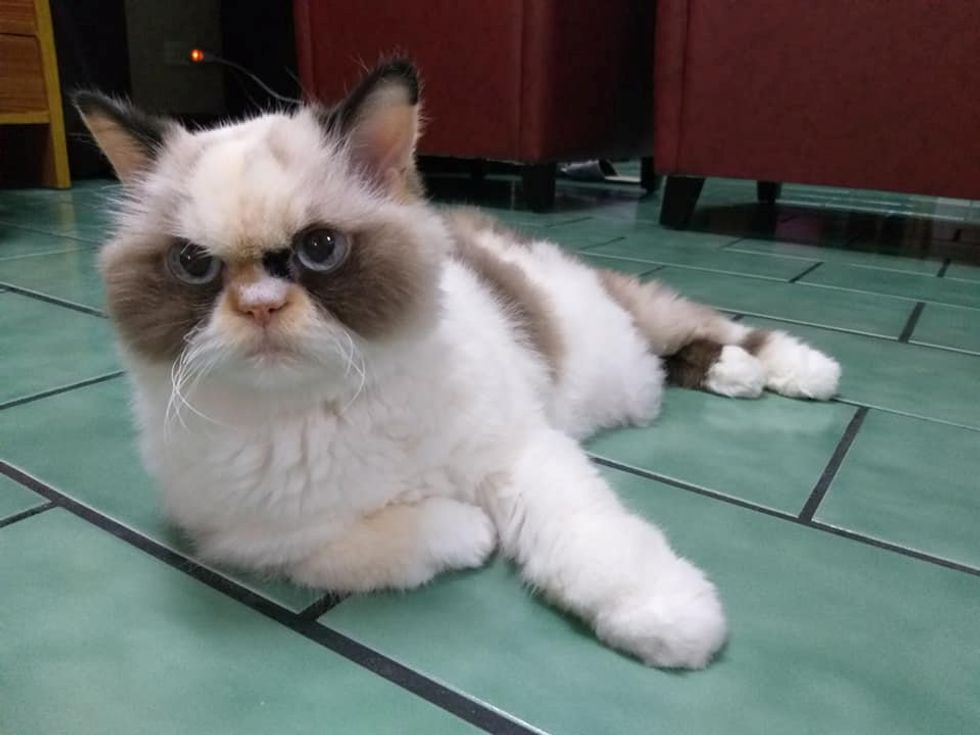 Clara Lin / SWNS
The internet was very quick to point out the feline's uncanny resemblance to the internet icon 'Grumpy Cat' who passed away in 2019.

Carla Lin, 33, said:
"MeowMeow has a Japanese name was 'Sora', means sky, because she has a beautiful blue eyes. But her grandma always call her MeowMeow. I think it's her name now."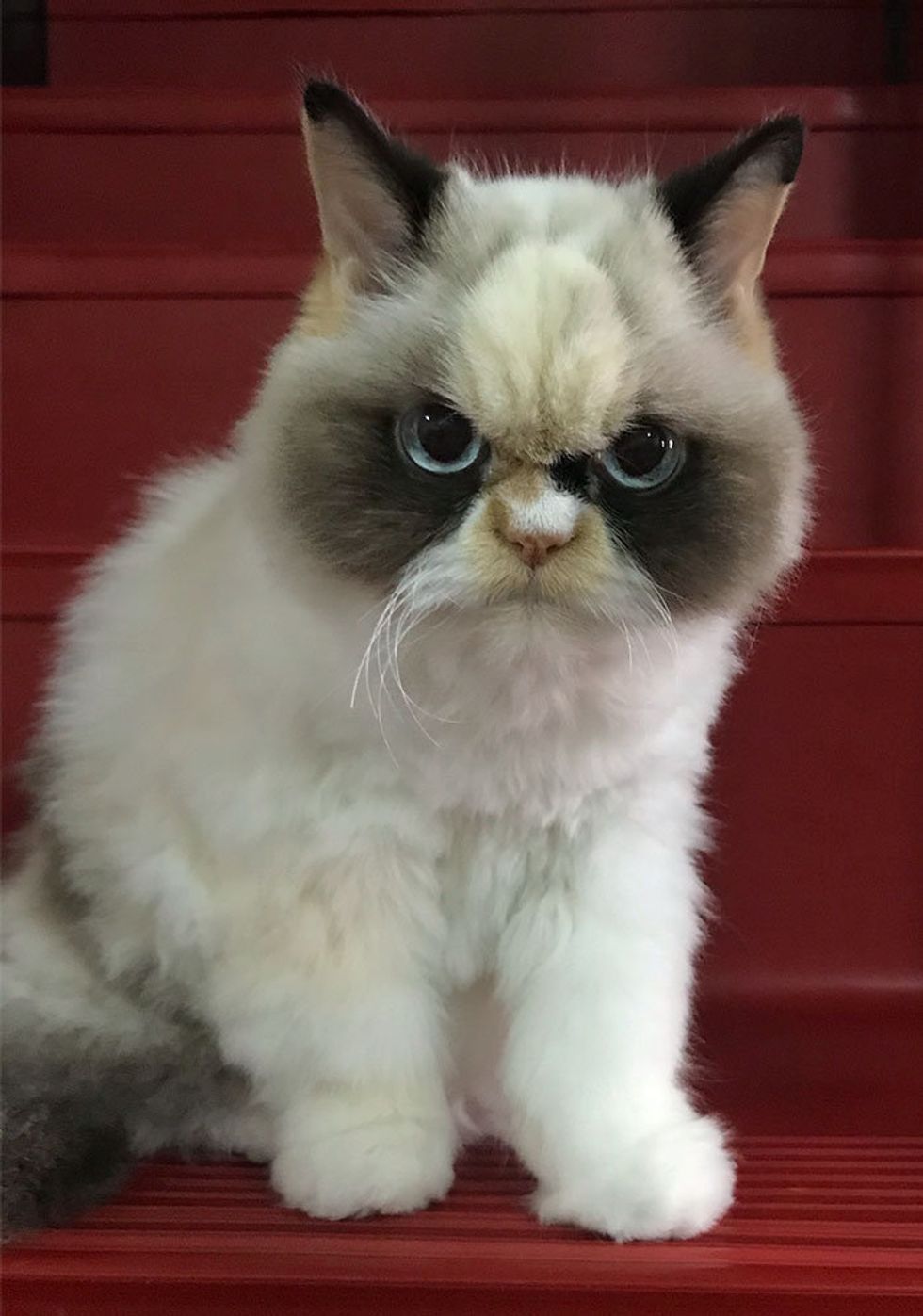 Clara Lin / SWNS
"I adopted her around 10 years ago. I support 'adopt, don't shop.' Since I have my cats, they have taught me a lot things."

"I met her in 2009 on October 10th. That day is her new birthday. She is like my child. We've lived together for a long time."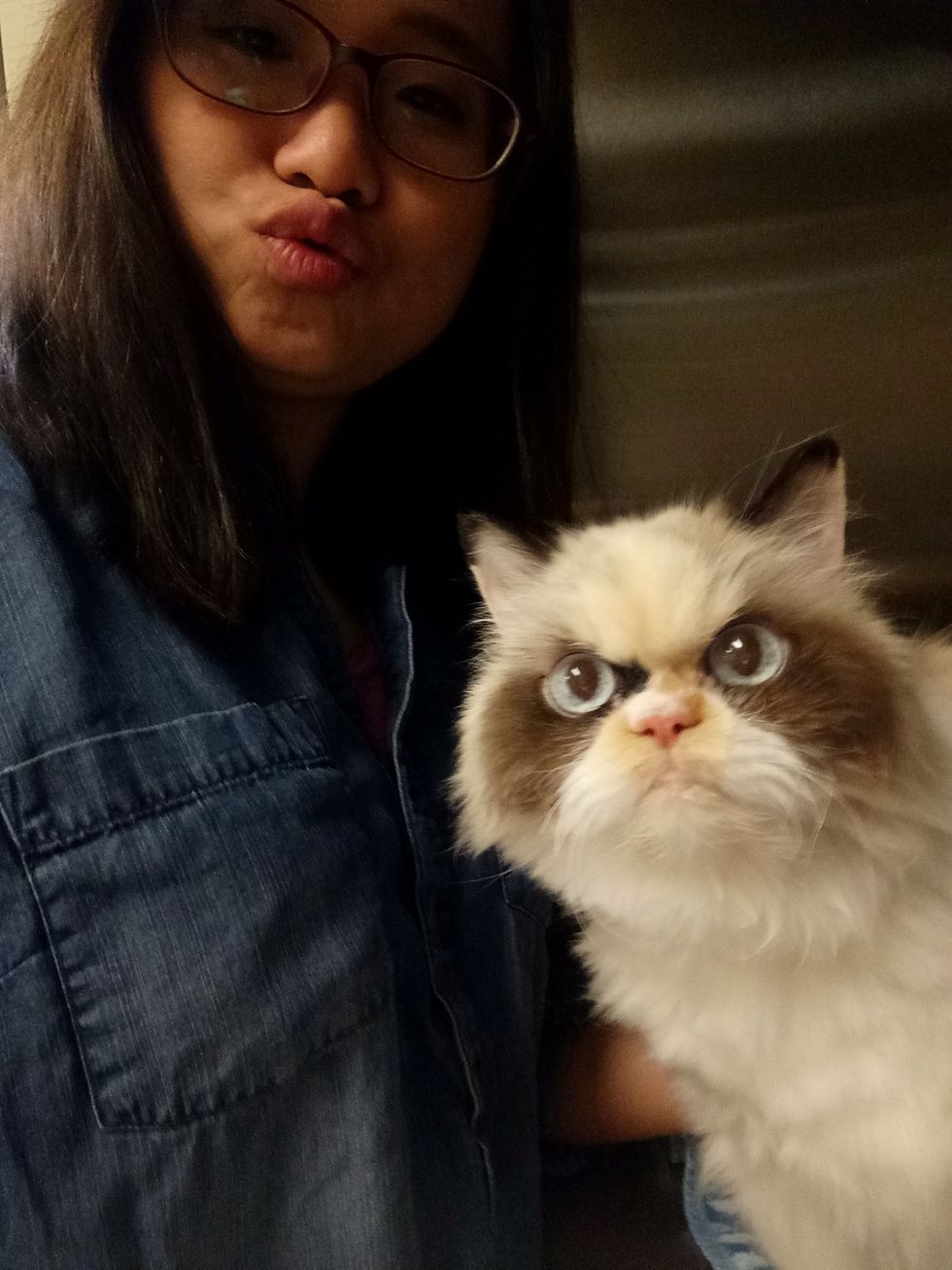 Clara Lin / SWNS
"Grumpy Cat is very cute, and does look like my cat. When my friends asked me is it your cat on TV?

"I was contradicting because I thought MeowMeow's eyes were more gentle not grumpy."
"When I posted pics of her on Imgur in just one night I had gotten so many likes and messages."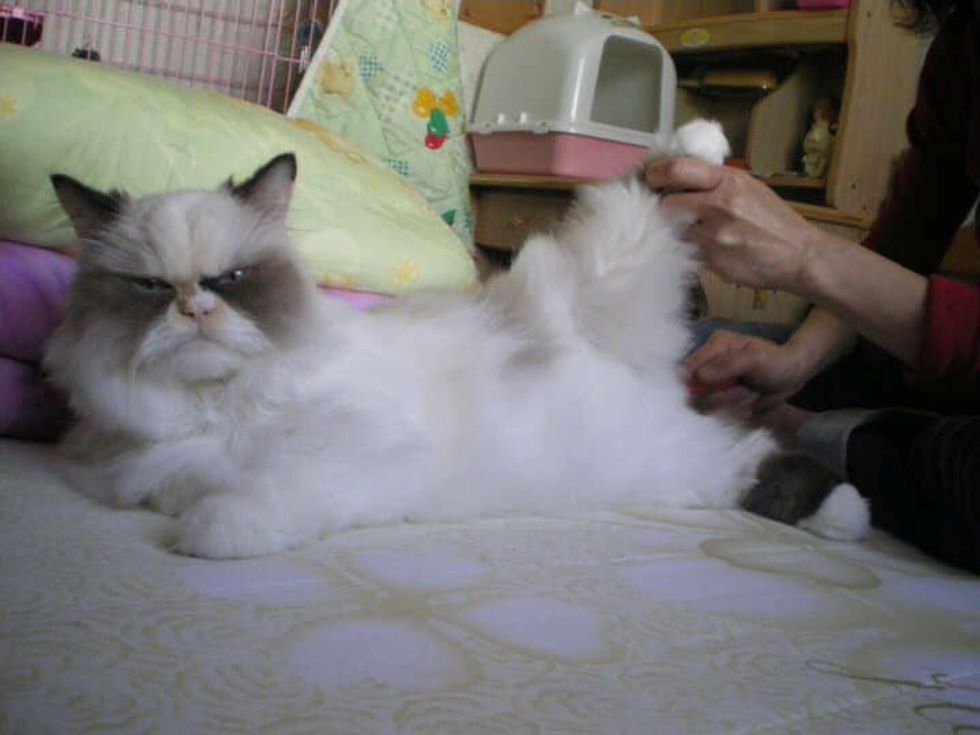 Clara Lin / SWNS
'MeowMeow' certainly seems like a legend in the making!