A video appeared on social media that has people asking two questions. One, when did cats start standing on the their back legs and, two, what has this cat so freaked out? Now, everyone knows cats have a history of going to battle with Christmas trees. So much so, one company came out with a cat safe tree. Silly humans. You'll never outsmart cats.
But this cat seems particularly freaked out and the answer may lie in the corner of the video posted by Instagram user @yayoi89.
We thought at first this little guy might be the culprit. It's not every day a stuffed reindeer comes wandering into your house.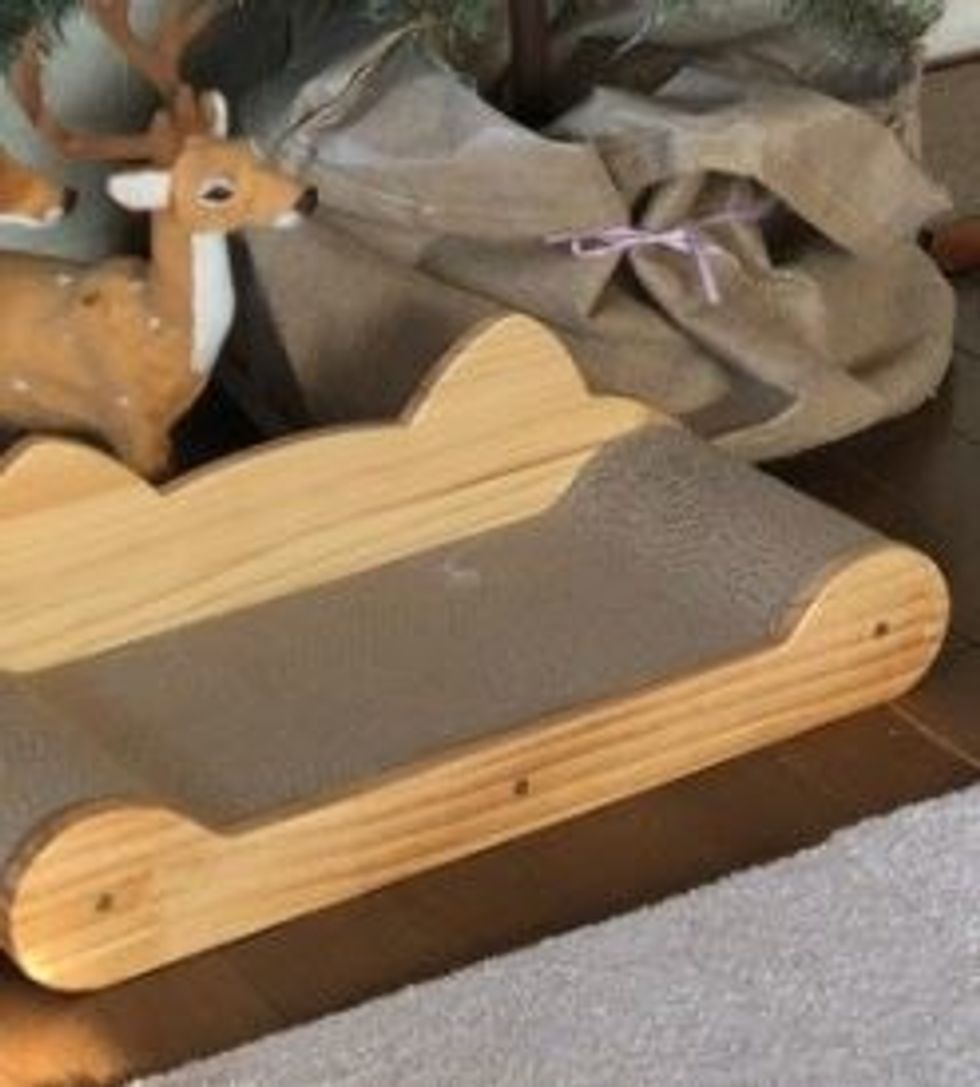 @yayoi89
Turns out we were wrong. The owner of the cat says it was looking past the tree and outside at a garden hose, which the owner guesses the cat thought was a snake. Makes sense, since snakes are scarier than one of Santa's reindeer.
Either way, people are making their own guesses as to what the cat is thinking.

Purrtacular

Purrtacular

Purrtacular

Purrtacular

Purrtacular

Purrtacular

Purrtacular
H/T: HuffPost, World Independent