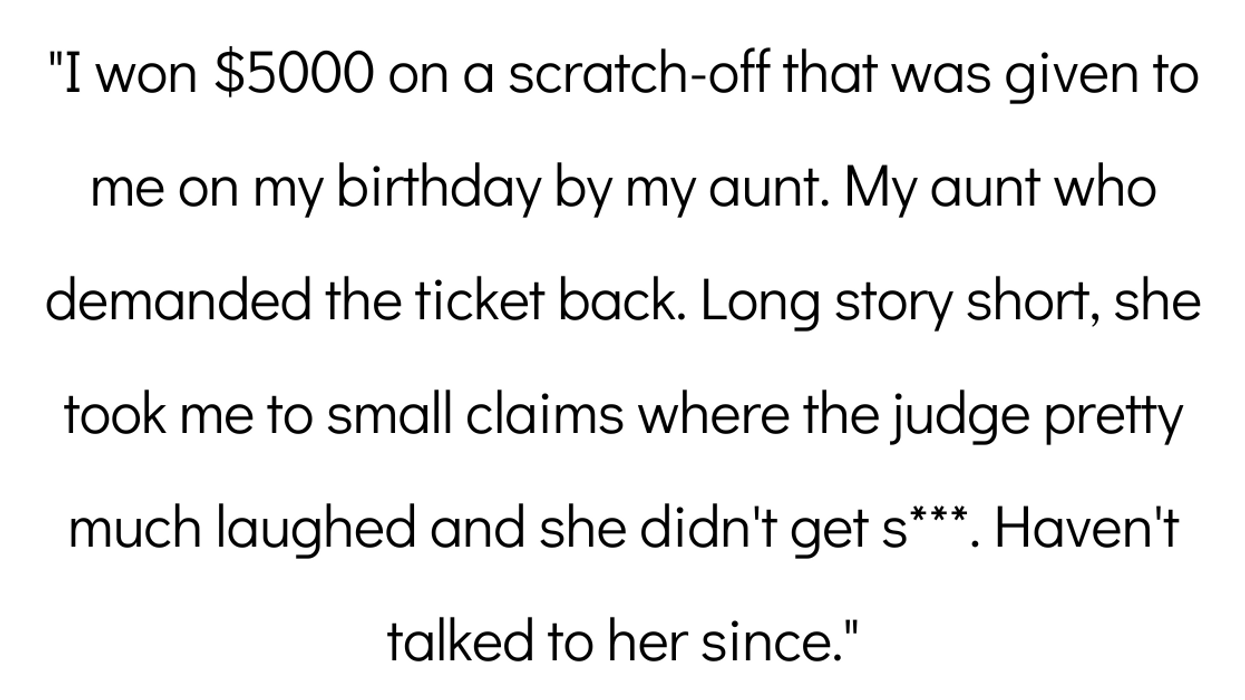 When the possibility of winning the lottery is discussed, you can count on someone sharing the fact that many winners end up broke, clinically depressed, or worse.
These Redditors shed some light on the how of that downturn.
---
u/REDxSAM asked, "Redditors who suddenly came into alot of money, what was your horror story of people begging for money?"
Only a couple of these deal with money won. Mostly, we're talking money inherited.
Regardless, it takes a mountain of emotional labor to be asked a friend--or several friends-for money, turn that friend down, and then still aim to maintain the friendship through it all.
Yes, this is inherently a problem of privilege. But it is deeply stressful nonetheless.