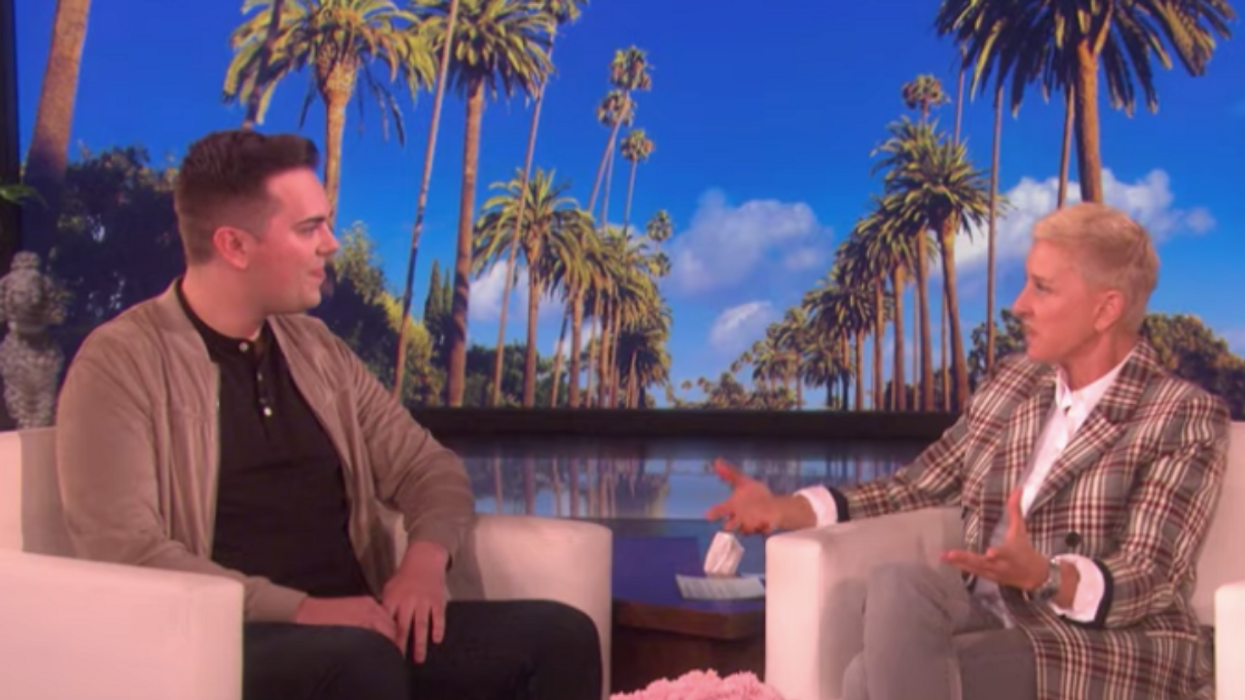 The Brigham Young University valedictorian who came out as gay in his commencement speech made headlines.

---
Matthew Easton, the young man in question, stood in open defiance of Brigham Young University's strict honor code that saw the punishment of openly LGBTQ+ students when he came out in the face of peers and faculty.
BYU 2019 FHSS Valedictorian Speechwww.youtube.com
In his speech, he dealt delicately with the pain of self-acceptance in the face of adversity:
"Four years ago it would have been impossible for me to imagine that I would come out to my entire college."
"It is a phenomenal feeling and it is a victory for me in and of itself."
Ellen wasted no time in inviting Easton to her show to speak about his brave gesture.

Ellen Meets Inspiring Mormon Valedictorianwww.youtube.com
"I'm trying to figure out my feelings, understand my faith, and on top of it...everybody is watching me," Easton said of his time at the school.
And then one single moment really brought Ellen (and the rest of us) to tears:
Easton talked about a student two years above him who came out on Facebook during his senior year, and due to the backlash from the Brigham Young University community, committed suicide.
"I saw him do that," he said.
"and I thought, 'Is that my future? Is that what I'm heading toward?' So I thought, if I came out at graduation, maybe a student like me—a freshman—gets to know that my future is something brighter. We can succeed. We can do what we want, accomplish our dreams."
Well, Easton is now setting his gaze to moving to DC eventually to put his chosen degree, political science, to work. Until then, he says he wants to "get involved" with the LGBTQ+ community in Salt Lake City.
And Ellen gave him $10,000 to start.
Don't make us cry like this, Ellen.
We wish Matty the best on this new, and hopefully much more accepting, part of his life.