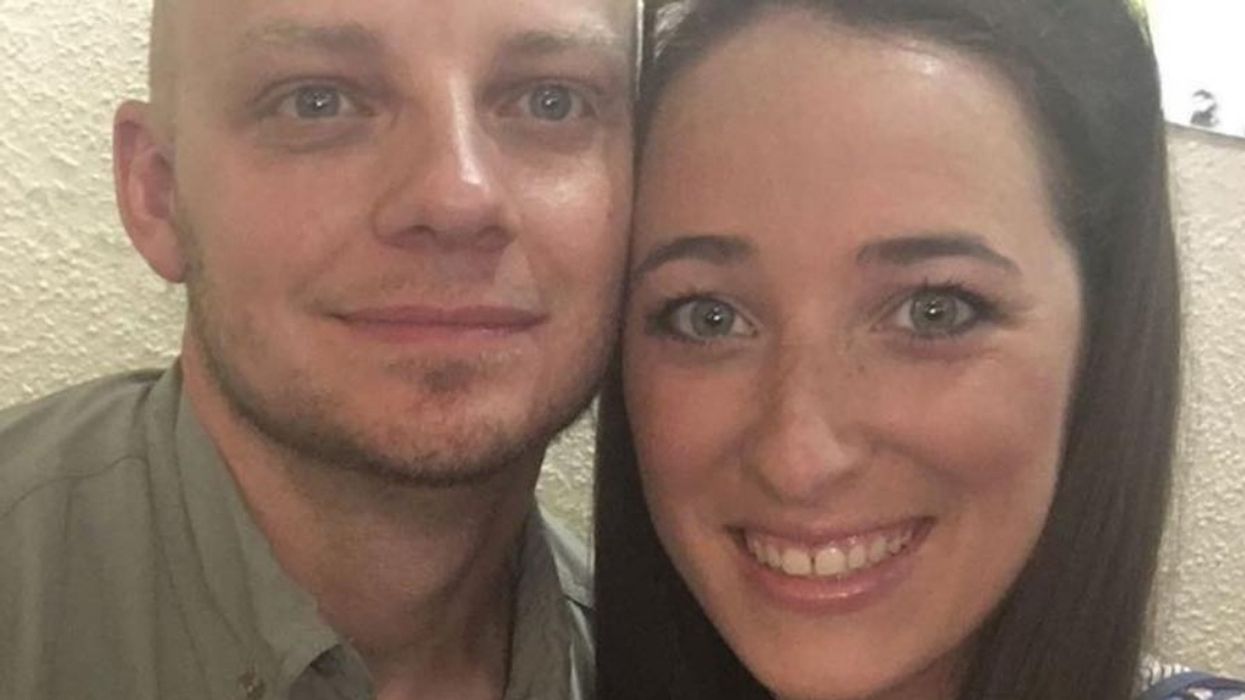 Every day teachers go the extra mile to help their students succeed, but few would go as far as Shannon Grimm did to stand by a student being teased for her short hair.
---
The first thing Shannon Grimm's son told her after she traded in her waist length hair for a short pixie cut was, "You look like a boy mom."
Shannon says that was the point.
Shannon who teaches kindergarten at Meador Elementary School, in Willis, Texas, cut her hair to teach her students a lesson about being true to yourself.
For a while, the students in her class had been teasing 5-year-old Priscilla Perez for her close cropped hair and Grimm noticed that Perez had been depressed about it for some time.
"I don't want my students to worry about the way they look, because they're there to make friends and learn," Grimm said.
So over the winter break Grimm decided to cut her hair short to show support for Priscilla.
Now Shannon and Priscilla's heartwarming story is making headlines.
Grimm talked about the the experience and why she decided to cut her hair in video posted to her Facebook.
"When my students come to school upset because of the way they look, that destroys me," said Grimm.
Shannon says her friends tried to discourage her from giving up her long locks, but Grimm was determined:

"Sometimes as a teacher you have to live through what your students are going through."
Grimm's touching act of support shows just how big an impact teachers can have on their students and many got a little choked up by the heartwarming story.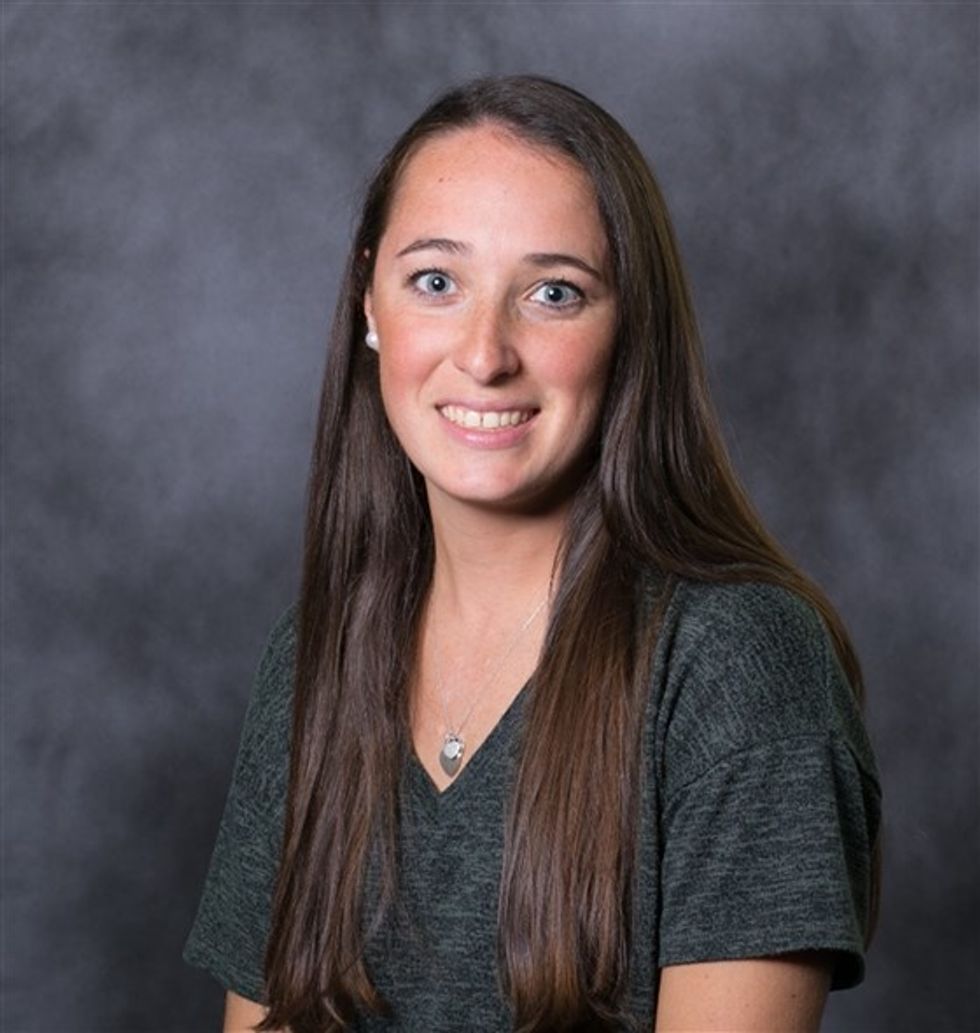 Image Willis Independent School District
When Grimm returned to school, she says her students were shocked by her new haircut.

"You can look any way and still be true to yourself and be whoever you want," she told her students.
Grimm told Today that since getting her new hairstyle she's noticed a a big change in Priscilla too:
"She was really excited. Her confidence went up."


To go with their new haircuts, Grimm also bought herself and Priscilla matching bows to wear which she keeps in the classroom.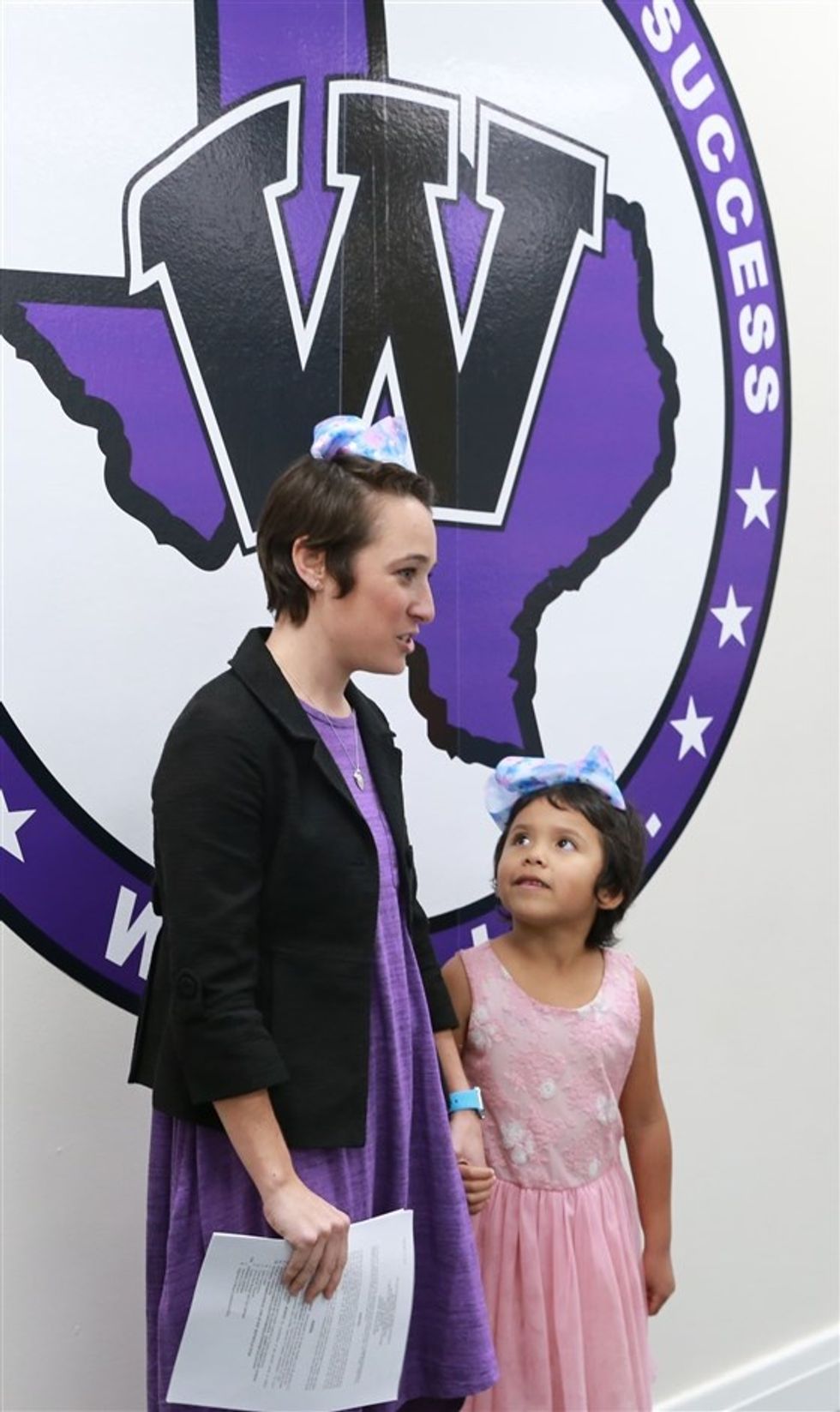 Image Willis Independent School District
Image Willis Independent School District
It takes a special kind of teacher to go that far for a student, which is probably why so many are praising her example.
"In life you're always going to have somebody who's not nice to you," Grimm says. "But it's all about what you do and how you react."
That's the lesson Grimm hopes her students take away from her example, having the confidence to be true to themselves:
"Giving them the confidence at school to get excited about going to school — knowing that they have a teacher that supports them and loves them — is something that I want to do."