No one said you had to like Christmas sweaters, but did you really have to swear your revenge?
Don't worry.
We're just being facetious.
But if you've got a bit a mean streak (or simply a thirst for drama), there's nothing stopping you from giving someone the most passive aggressive gift that comes to mind.
---
Redditor factorygrl asked:
"What are good passive aggressive xmas gifts to get for someone who has obvious beef with you?"
Oh, and some of ya'll are just evil.
"Gift card..."
Gift card with a very low amount to an extremely expensive store (like Saks Fifth Ave). Maybe $5 worth.
"A book..."
A book about being a better person.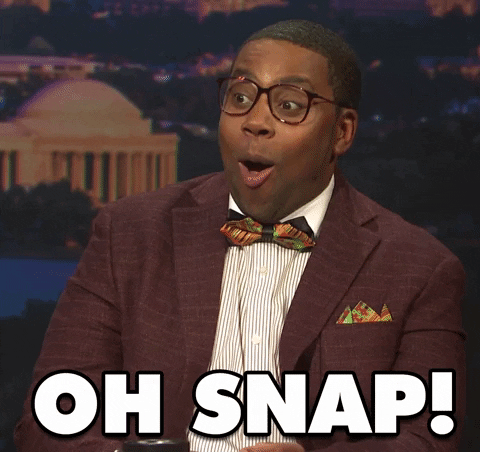 Giphy
"A puzzle..."
A puzzle but you open it first and remove a piece then glue the box back together.
"Tickets to something..."
Tickets to something that's only available during a time they can't/won't go. A massage at a place that's 2 hours away. A magazine subscription to something they definitely don't care about.
Sponsorship for an animal at a zoo/sanctuary (your money goes towards something good for a good cause and the person doesn't get anything but their name on something maybe), donate to a cause in their name towards something they don't care for or support.
A cactus, cheap socks, an obviously boring book (like statistics or the history of potato peelers) a framed picture of you and your spouse (with your spouse very happy if this is for your MIL?), something she's too old or young for.
On the "beef" theme, Tillamook is a ranch with milk cows. You can sponsor and name a cow for pretty cheap. Name one after her.
"It has a rep..."
Haribo sugar free gummy bears. It has a rep for having a laxative effect on people who eat it. For the unsuspecting it will be very surprising.
"I don't know if this..."
I don't know if this is passive... But my grandmother once got a family friend a mirror for Christmas. When he opened it up and looked puzzled, she said "It's so you can see how ugly you are." She was dead serious.
"It sends the message..."
This is specifically for nasty MILs.
Get them a self help book relating to some fault that they see in you. Do they think you are cluttered? Get them a book on how to mindfully declutter their homes. Do they think you're argumentative? Get them a book about how to talk to people constructively. Do they think you're not good enough for their child? Get them a book about how to "let go" of loved ones.
It sends the message that you understand that someone in your relationship needs to fix themselves, and *big wink* it's her.
"The best thing you can do..."
The best thing you can do is get them something extremely thoughtful and nice. It will absolutely destroy them because they either have to admit they may be wrong about you or convince themselves that they hate the gift.
"A lovely gift..."
A lovely gift basket with soap, deodorant, shampoo, conditioner, an exfoliator, hairbrush, toothbrush, mouthwash, body spray (add until you've successfully offended).
"My progressive friend..."
My progressive friend was in law school for environmental law when his (very conservative) mom got him an autobiography of Antonin Scalia for Christmas.

May all your gifts be sincere this year.