In our toxically masculine, gender-obsessed world that pigeon holes us all into a couple categories, it can be easy to make some assumptions about which items make the best gifts for certain people.
But a recent Reddit thread turned that all on its head.
Redditors--mostly guys, but some well-versed partners of dudes--discussed what they truly want to receive when the holidays roll around.
Some of the suggestions may surprise you.
magic_neems asked, "What do men actually like to receive as gifts?"
Want to "know" more? Never miss another big, odd, funny, or heartbreaking moment again. Sign up for the Knowable newsletter here.
Keep reading...
Show less
Men often get the feedback that they are impossible to buy for.
This might be because men are socialized to not reveal the things that make them the most vulnerable--so people have trouble getting to the bottom of what they like.
However, if the right people listen, they can figure it out.
They can also figure it out if they ask.
Keep reading...
Show less
The holidays are meant to be a beautiful, celebratory time. But for some, the holidays are a grim reminder of the loved ones who are no longer with us or who they may be estranged from.
Billie Lourd, Carrie Fisher's daughter, offered some poignant advice this season for anyone who may be grieving over the holidays.
Lourd has learned a great deal about grief and has openly discussed the grieving process on social media and in interviews.
Lourd's mother was Carrie Fisher, and her grandmother was Debbie Reynolds. Both icons passed away in December 2016. Carrie Fisher suffered from a heart attack on a flight from London to Los Angeles and passed away from complications on December 27, 2016. The very next day, Debbie Reynolds passed away after suffering from a stroke. The women were 60 and 84.
Losing her mother and grandmother so suddenly after Christmas took a major toll on Lourd. Since then, she's learned to look at holidays and birthdays as a way to celebrate the loved ones we've lost, and to do things on those celebratory days to keep them close, like play songs they loved or cook one of their favorite dishes.
Lourd also always takes the opportunity to reach out to her fans, as well as fans of Fisher and Reynolds who now follow her by association, over the holidays to remind them they are not alone in their grief, and they shouldn't be afraid to wear it on their sleeves.
On Christmas Day, 2019, Lourd posted on Instagram:
"Happy holidays! (But also sad/emotional/weird/stressful holidays!) Sending my love to everyone who has lost someone they loved and is missing them a little extra today."
"I see you. It's okay if everything ain't all merry and bright. It can be a mix of all of it. And it's all okay."
"Feel all the feelings - the good and the not so good. Eat something delish they used to love. Put on one of their favorite songs. Tell a story about them."
"Cry about them. Call one of their friends you haven't talked to in a while. Be kind and patient with yourself. Don't grieve in silence. You're not alone."
This is a beautiful, recurring tribute that Lourd offers to her loved ones that her fans enjoy, identify with and take solace in.
Fans and friends were commenting with their thanks for Lourd's kind words, wishing her a Merry Christmas and sharing their certainty that Fisher and Reynolds are proud of her.

@praisethelourd / Instagram

@praisethelourd / Instagram

@praisethelourd / Instagram

@praisethelourd / Instagram

@praisethelourd / Instagram

@praisethelourd / Instagram
The holidays certainly can be a difficult time when we remember the loved ones who are not in our lives anymore.
But as Billie Lourd reminds us, there are ways of taking that grief and turning it into something that's a little bit beautiful.

The book It's OK That You're Not OK: Meeting Grief and Loss in a Culture That Doesn't Understand is available here.
Keep reading...
Show less
One of the best parts of the holidays is seeing the joy on people's faces when they open the gift you gave them.
It feels especially good when they appreciate a gift that you thought out and put effort in. Some spend months, if not the whole year, studying and paying attention to their loved ones to ensure that they'll get them the perfect present for the holidays
The only down side of getting someone the perfect gift is having to wait for them to open it. Redditor u/mbowsy gave people the chance to blab about the gift they're most excited to give when they asked, "What awesome holiday gift did you get someone that you can't tell them about yet but want to brag about?"
What gift are you most excited to give this year?
Keep reading...
Show less
There are people in great need this holiday season, and all year long. The food banks are overrun with recipients who could really use humanity's help. It is especially tough during the holiday season to go without. People are missing the basics, nobody should be hungry in this world of wealth.
Redditor u/Latvian_Pete wanted everyone to know what is most needed to make the holidays bountiful for all by asking.... Redditors who work at food banks, what is best to donate, what do you always need?
Ready & Go....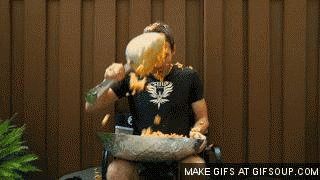 Giphy
Just volunteered last week! One item they needed more of was things ready to eat right out of the package because they send those to the schools for lunch assistance programs. I mean you could hand a kid a box of dry macaroni, but they'd have no way to cook it there. BellerophonSkydiving
In order of preference.... 
In order of preference;
Cash, since the buying power of the foodbank is greater than what you can give. Sometimes by a factor of 2-3.
Hygiene Items. Depending on what your regional food bank is, many of the regional ones only have food, so any type of hygiene items (especially feminine products) is a huge help.
Paper and cleaning products (soap, laundry detergent). These are not often considered necessary items, but not having to pay for them frees up a lot of money for someone who is having a hard time.
Your time. Most foodbanks have dedicated volunteers who are familiar with the processes and the people going to the food bank. If you are going to go once, do what you are told and otherwise keep out of the way. Becoming a regular volunteer is better. laztheinfamous
Family-size.....
I volunteer to food banks that also donate essential things.
That we always need : Pads and tampons. We always lack those. And Diapers. Both for babies, and for older people. Also cleaning products. If they have a home, they need things to clean it, if only to feel better in it.
When it comes to food what we often lack is things that can be eaten cold or don't need preparation. Too many people live in their cars or in the street. They don't have access to pans, stove, microwaves, anything you'd find in a kitchen really.
We could also do with more things for single people. Family-size is great for families. But for people who are alone, it means that once open it will either go to waste or more likely have someone eat something that had gone bad.
We do still need the usual food, family-size things etc etc. But we ran out of what I have listed more often than other stuff. Marawal
Coin. 
Cash. They can get items for cheaper than consumers.
I worked in a combo food shelf/home goods shelf and underwear, socks, and hygiene items like deodorant were very popular. Also, pet food! tomtenisse1
Year Round.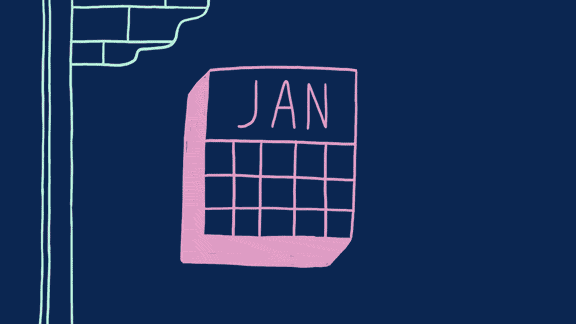 Giphy
Not exactly what OP was asking but I was a frequent volunteer at food banks. They would always tell us that whatever we donate, remember to donate during the spring and summer.
Hunger still continues beyond the holiday season. Truegold43
Fur Babies in Need. 
I could've used donated pet food a time or two. I've used food banks and gone to churches when they give out food. Saved my butt a few times.
I don't know about anyone else, but I've gotten donated people food for my animals. Just about any kind of plain meat, canned, fresh, or frozen, will feed a pet in a pinch. One place always gave out these big cans of cooked pork and beef. My people family was not fond of those meats, but my pets loved them.
I'd rinse the meat cuz it was salty af and dole it out. Wasn't the best choice (dogs and cats need more than just muscle meat) but hey, they didn't starve.
I'd ask and see if a food bank would take it. Or give them cash and maybe ask if they'd consider buying pet supplies. FelisHorriblis
Expirations. 
People have already given sufficient responses on what to give, but I just need to ask everybody to please check the dates on the stuff you're giving us. Last week I found spaghetti sauce that expired on January 7th, 2010. It's just a nuisance to give us stuff we can't use. TheProfessorOfPi
Many Things...
I've run a food pantry for 5 years.
Cash is king. Depending on the state your food pantry is located, they can get staple items relatively cheaply. When ordering for our pantry, we can get staple items incredibly cheap or even for free.
Feminine hygiene products. Tampons, pads. Anything needed like that is incredibly important.
Other cooking supplies. Butter. Olive oil. Flour. Folks that use pantries cook but don't always have these items. They're important, basic cooking tools. PezDOY
Closest Shopping Abilities. 
I am the co-director of a volunteer-run food & hygiene pantry. We can't accept cash/checks ourselves and the organization that handles monetary donations for us has a lot of hoops they like to put us through to use funds. That being said, if someone wants to do some sort of monetary donation, we always say Walmart Gift Cards. It's the closest major store and has everything we need.
For actual items, we generally accept anything non-perishable, unopened, and within expiration (or at least not too expired since we have a guide that tells us how long different food items are still good for past the printed date). sweetxsunflower
​I'm not a food bank worker but have been a recipient.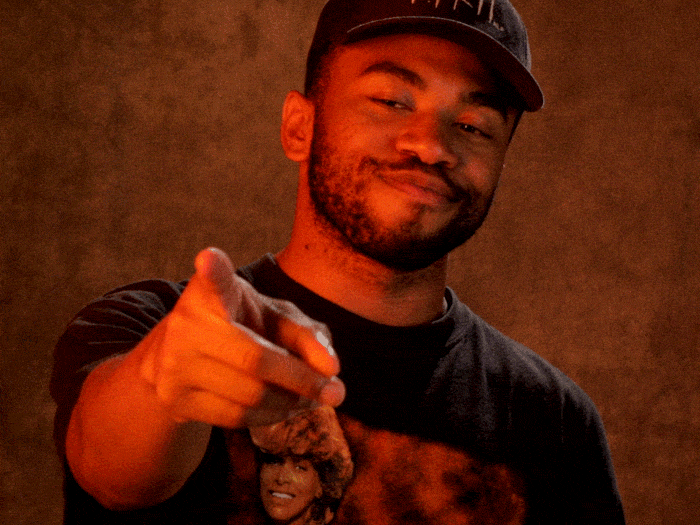 Giphy
I'm not a food bank worker but have been a recipient. The problem I would have was that I would receive dry pasta but no sauce. Or Mac n cheese but would not have the milk or butter at home to make it. I would suggest that if Mac n cheese is donated, the kind with the squeeze cheese would be better. People don't always have the items needed to make a full meal with some of the items that are donated. Another thing we rarely received was canned fruit. Since perishables were rarely donated, canned fruit was a great treat to receive. JAMM_412
Keep reading...
Show less