Oh, bros...
What a quirky group of humans you are.
Maybe we, the world, give y'all a bad rap.
We're dying to know what you share with one another.
One Redditorwanted all the 'Bros' out there to share with us.They asked:
"Men of Reddit, what's your best bro-tip?"
---
I've been dying for insight into the animal that is a bro. They're human too...
You're Awesome!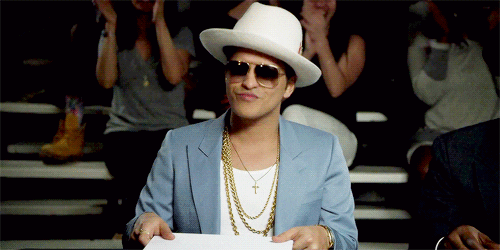 Bruno Mars GIF
Giphy
"It's okay to compliment another bro."
ryanb811
Rank
"Do not leave your home smelling musty."
EffectiveFlatworm952
"Also, tell your friends if their home, car, them etc... smells musty. there's a time and a place of course, but often we don't notice and the note to freshen up is very welcome."
gehbfuggju
You ok?
"Check on your bros. They won't necessarily tell you when they need help."
DomingoLee
"Lost a friend via overdose. He was exhibiting unhealthy behavior for years. I saw it, and said nothing. I later relocated and made very little effort to keep in touch. Destroys me to think what might have been different, had I reached out."
Johnny_mundo
"Seriously though, having been the bro who's dealing with depression knowing you have bros to lean on really helps."
Einar_47
Stop Breathing...
"Was in a residency program with a guy who had the worst breath any of us (all other bros) had ever smelt. When I say bad, I mean it smelt worse than if he had eaten human poop. The guy was completely oblivious to it. He'd have girls break up with him and come to us and be like 'I don't know what happened it was going so well,' stuff like that."
"And we'd all beat around the bush and never tell him that we knew exactly why those bro-ettes dumped him. I'm ashamed to admit, my Reddit bros, that he made it through an entire 3-year residency program without any bros stepping in and hitting him with the cold hard truth. RIP to that bro."
jirski
lift me up...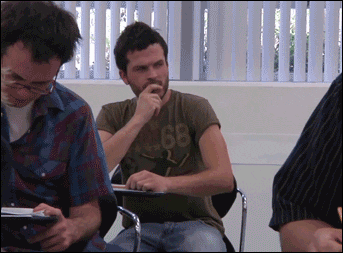 Animated GIF
Giphy
"Support your bros; don't tear them down when they are trying to achieve something."
Ruffled_Snout
Men really should embrace feelings more.
Find More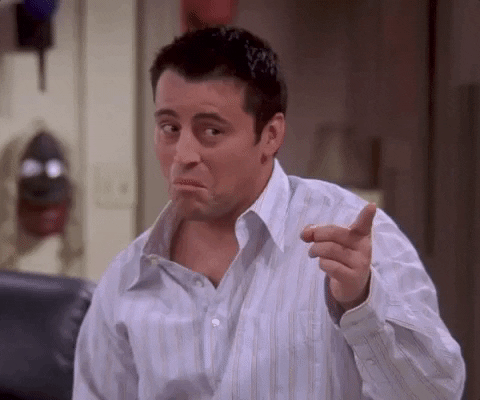 The One Where Estelle Dies Episode 15 GIF by Friends
Giphy
"Don't fall in love with potential."
CIoud__Strife
"This comment hurt me. Learned that lesson the hard way."
kerbouchard219
Extras
"Always buy more than one stick of deodorant at a time so you'll have a spare around when you run out. Finding out that you're at the end right before you have to be somewhere, preferably smelling acceptable, is the worst."
anonymousone89
"As soon as I open the last container of any toiletry, it goes on the shopping list to be purchased within a week. I haven't run out once since I started doing that, and I usually buy multipacks so I don't need to shop for those things often."
loungehead
Validation
"As a guy in his mid-50s, my number 1 advice is: When you're disagreeing with someone, no matter the relationship, always validate their point first, empathize with them second, and then, and only then, make your counter-argument. Never respond to an argument with a pushback before you've validated/empathized with them."
"If you're Machiavellian about life, you'll be more likely to get what you want from someone else if they feel respected by you. If you're not Machiavellian, it's just a nice thing to do."
stumark
The One...
"Have AT LEAST one friend you can have real conversations with about your feelings. Particularly if you're in your late teens or twenties you probably don't talk about that stuff with your mates but it makes the world of difference knowing you have someone to talk to about it, even if you don't have anything to tell them just yet."
FireyBrick
Maverick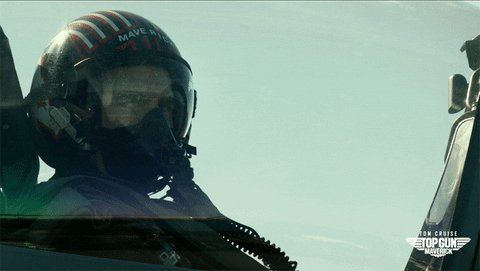 Top Gun Maverick Movie GIF by Top Gun
Giphy
"Never leave your wing man!"
coolbreezinOU812
Thanks Bros. This was all helpful.
Do you have other tips to share? Let us know in the comments below.