People Explain Which Things They've Slowly Lost All Respect For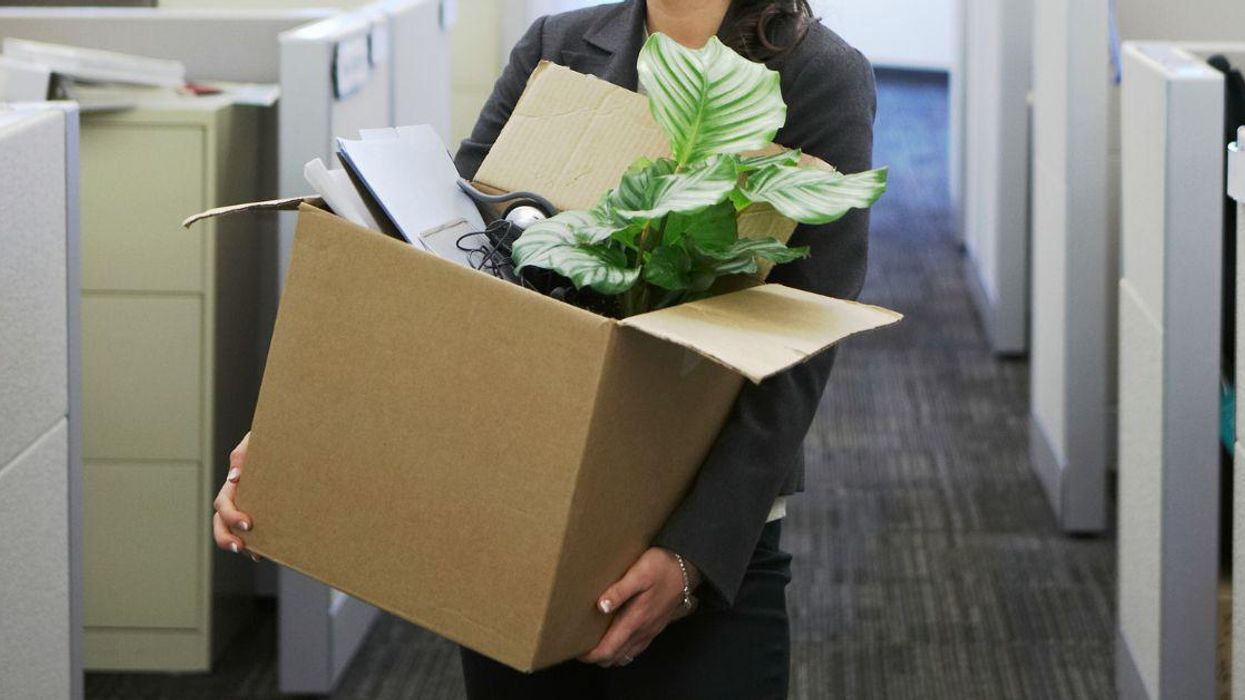 Thomas Northcut/GettyImages
When relationships go south, couples tend to overlook the fact that when they first got together, they were the best versions of themselves.
Over time, true colors are revealed and the poor character traits that reveal the incompatibility of a significant other make an individual question how they ever got together in the first place.
The same type of disappointment can be said outside of personal relationships we have with others.
---
Curious to hear examples of when people started feeling let down, Redditor zztop610 asked:

"What have you slowly lost all respect for?"
Objectionable conduct and behaviors of various organizations and groups have let people down.
No Loyalty

"Company loyalty. I had only been at my first post- college job a year when they had layoffs. But they didn't get rid of the new person, they fired my coworker who had just celebrated her 15 year work anniversary. They didn't even do it in a dignified way and the way she sobbed while packing up her things is burned into my memory."
"Now I don't think twice when a better opportunity pops up. I doubled my income when I left that place and went to the next. There's no reason to stick around a job any longer than it serves you because your job won't think twice about getting rid of you to save a few bucks."
– SloppyNachoBros

Abuse Of Power
"military forces in my country.... they are criminals in uniform."
– pedrojdm2021
"lemme guess: you live someplace in south/latin America?"
– The_ghost_of_shell

Corporate Magic And Greed
"Disney."
"The company itself, not their creators or their output."
– TheChainLink2

Unforgivable Design
"I have what I recognize to be the smallest complaint about Netflix. When I open the app on my Fire TV, the first thing I see is the Netflix logo animation and their signature 'TA-DUM'. Then it opens to the profile selection screen. And once I select a profile, what do I get next? The exact same logo animation and sound. Even after seeing it so many times, I still wonder briefly if the app just crashed and restarted. But no, eventually the home screen comes up and everything is fine. Why would you program the app to play the same transition screen twice in two different transitions? I don't know the first thing about UI theory, but I know this particular behavior is jarring enough for me to notice and be annoyed by it, which tells me it's a bad design."
– Enginerdad

Political Disaster
"American 2 Party system and the Media. It's a f'king sh*tshow."
– confusedndfrustrated

have we lost all faith in humanity?
Grown-Ups
"Adults. Now that I'm an adult I realize we're a bunch of f'kwits."
– ScottNoWhat

Curmudgeonly Customers
"Elderly people who are extreme bullies to retail workers. I understand being in pain doesn't put one in the best mood, but to personally verbally abuse someone you don't know because things are slightly inconvenient?"
– Cdk4_6i

Treatment Of Kids On The Spectrum
"Human beings. I work in foster care. I'm a behavior specialist for IDD children and adults with severe trauma and behavior disorders. You cannot imagine the things people do to children. Autistic children. And then expect you to treat them with respect and dignity when you talk to them, and think they deserve their children back or to have more."
"Somewhere after investigating your third child death in foster care due to abuse you start empathize with serial killers."
– Zonerdrone

Corruption
"People in power. It seems they all have shady sh*t going on."
– Clcooper423

Overrated Work Ethic
"Grind culture"
"I'm so over the concept of working myself to death but i still kind of do. Also yes, i'm in no way special in this regard and basic survival is a thing too."
– Teluvian0
Wiser Or Wicked?
"Adults. Now that I'm an adult I realize we're a bunch of f'kwits"
– ScottNoWhat

Displaced Siblings
"My family did foster care. We took in sibling groups. It was mind blowing to know what happened to these kids to get into the system. Very heartbreaking stuff. Thankfully a majority of the kids we took care of were able to go back to their families and be in better living conditions."
"We got super close to one sibling group. I have one living with me now at the age of 22. I just consider her a little sister now."
– alltheusernamesrtkn
Disrespectful Visitors
"Tourists."
"We welcome you with open arms into our town/region and all you do is bring sh**ty temper tantrums and litter f'king everywhere. I've even caught some pissing in the gutters out front of local shops."
"We're sick of you and because of you. Take your money and piss off."
– VagrancyHD

Some Redditors thought that in the gaming industry, no one really wins.
Gateway To Gambling Addiction

"Ea sports / fifa games."
"They just exploit children now and have found a loop hole which means children are getting hooked on gambling. They make as much money through FUT than selling the actual game and it's immoral and wrong. Especially when you see the game has coding built into it to make them buy more and more packs and the game will make them miss shots etc as they know if they lost that match they're more likely to buy more packs etc."
– FireLadcouk
High-Profile Video Gaming
"AAA gaming industry."
– Amethoran
"Yup. I never thought I'd give up AAA titles but these companies seem to WANT less customers each year lol."
– PleaseKillDanny

Wizards Of Warcraft
"Blizzard entertainment. I remember playing the original Warcraft II and III, as well as Diablo I and II. Then when WOW came out was amazing. Over the years though they have fallen from grace to become one of the worst gaming companies there is."
– pr0lifik

On a deeper level, I started losing faith in humanity.
The country has become increasingly divided–evidenced by my Facebook "friends" spreading misinformation that are direct swipes targeting my personal well-being and lifestyle.
The early part of the pandemic didn't help matters, but where are we headed as people? I'd like more examples of compassion and kindness please.
I can only rely on dog and cat TikTok videos to temporarily lift my spirits for so long.

Medicine is a difficult profession. Thanks to the wonder that is human nature, healthcare workers are subjected to incredible Darwin-award-winning scenarios daily, so it's no wonder that many of them feel the need to go home and scream into their pillows at night. From self-inflicted injuries to dangerous prescription misuses, these Redditors revealed the most facepalm-worthy patients they've ever encountered.
But be warned: They'll all leave you wondering how we've survived this long as a species.
In almost every interaction with a Karen, there will come a point where she (or he) will ask to speak to the manager. They seem to think that if they over others and just act a fool, they can get what they want—but the following managers REFUSED to let these Karens get away with their inconsiderate antics.
In the United States, it's no secret that sex education for minors is inconsistent at best.
But some people learned very unexpected stories about how babies were made, and those stories had a way of making a lasting impression.
Curious about other's stories, Redditor ILoveYourCat asked:
"How did you think babies were made when you were little?"
One Time's the Charm
​"I knew babies came from sex as a fairly young child. My parents never sugar-coated that. But for some reason, as a kid, I thought you only had to have sex once to have multiple pregnancies. I seriously didn't fix that misunderstanding until early middle school."
- Crazey1988
"At some point, when I finally accepted that you had to have sex to have a baby, I thought the only time people have sex was to make a baby, and it only took one time to get the job done."
"Then when I figured out teenagers were having sex, I thought you had to be married and have sex to make a baby, but then when my unmarried cousin got pregnant, I was just confused."
"But I was sure my parents only had sex four times, and then when my mom got pregnant with number five, I thought, 'Wow, they did it again.'"
- Raw_Combination_438
Stealing Storks
"A stork delivered them, of course. What the f**k, lol (laughing out loud)."
- Dells51
"Storks... I thought people trained them to steal babies from a factory and you would leave special treats on your doorstep as payment and encouragement for the stork to steal one for you."
"I was scared to death of birds for the longest time and would have a tantrum at the zoo when I saw a flamingo."
- No_Finish_3144
Young Conspiracy Theorist
"The government. I used to think that we lived in a totalitarian society and that the government was in complete control of everything."
- bebotak**t
"I thought the President sent people their babies when asked by mail."
- GustavoAlex7789
Scheduled Baby Delivery
"The women in my family explained to me at the age of six that a doctor calls you sometime after reaching adulthood at the age of 18 to schedule a baby delivery date."
"The husband either pays to schedule the appointment or the government does after verifying that you have been married and financially stable for quite some time."
- Lokikat00
Marital Kissing
"When two people kissed."
- Short-Reality7353
"I thought the same thing, but I understood that when my mom gave me a kiss, there was no risk. Being someone raised in a very Christian background, I assumed that when you got married, God made kissing a reproductive act."
"Since I made this assumption, I remember questioning why teenage pregnancy could possibly be an issue."
- meuserj
The Ultimate Christmas Gift
​"I thought Santa was bringing them."
- NorskoTheScorpion
"He was. I mean, Christmas comes but once a year..."
- Nouveauuuu
"I MAY NEVER ENJOY CHRISTMAS AGAIN."
- NorskoTheScorpion
A New Meaning to 'Forest Friends'
"When I used to ask my dad where I came from, he'd say he found me under a rock in the forest. Of course, I would go look for babies under rocks, too, but all I ever saw was dirt and those rolly-polly pill bug thingies."
"It was so gross thinking babies were just found THERE that I was actually relieved to find out how they were actually made!"
- melodie-artist
Pregnant By Proximity
"I thought women got pregnant by just being around a man, and I was always confused about what would happen if a woman still lived with her parents or dad after she's an adult."
- ILoveYourCat
Coming of Age Story
"I thought it was a 'just happens once you reach a certain age' sorta thing. As a woman, I was terrified because pregnancy sounds like the most awful thing, lol (laughing out loud)."
"(I know the end result is worth it but even as a 31-year-old, I'm like, nope.)"
- BansheeShriek
Sounds Plant-Based
"I thought they grew like a seed inside the mother's belly."
- maclaglen
"Technically, that's true."
- ManagementFresh4960
"Watermelon seeds."
- bravovice
"Well, not like that."
- ManagementFresh4960
The Power of Marriage
"My mum told me you couldn't have a baby if you weren't married. Note that she said 'couldn't', not 'shouldn't'."
"When my unmarried cousin was sleeping a lot my mum told my aunt 'she's having a baby'. I thought 'she can't be having a baby, she isn't married.'"
"A couple of weeks later she had an engagement party, quickly followed by a registry office wedding. She had a baby a few months later."
- MolassesInevitable53
Baby Trees
"I thought they grew on trees. True story."
- 8inchsalvatorre
"Baby trees, lol (laughing out loud)."
- ILoveYourCat
"I was surprised when I learned how it really happened, lol. I was like, 'You mean there are no trees?' And Mom just shook her head."
- 8inchsalvatorre
They Were Just There
"I don't recall a time where I gave the matter any thought without knowing the reality of it."
"Like, literally, until the day I was first introduced to the concept of birth, I don't think I cared where babies came from."
- N_Who
"Right, the little guys just EXISTED."
- Mizar97
Educated Is Best
"I asked my mom and she told me the truth."
"Educate your kids, folks. They can handle it."
- Bite_Me_23
Spontaneous Babies
"I didn't... They just showed up, honestly."
- badguywindow
"That's what I thought. I was terrified as a little kid that I'd wind up being a teenage mother because I thought it just happened spontaneously."
- dinosore
"Exactly what I thought would happen. Like one day you were just, boom, six months pregnant."
- badguywindow
While these responses might be funny, it's an important reminder of an area in the educational system that's often lacking.
But in the meantime, while the system's curriculum is getting sorted out, at least we can take comfort in the fact that we weren't alone in believing these tall tales.
What is it that makes people confess their deepest, darkest sins to millions of strangers on Reddit? While we may not know the answer, we do know that the following confessions run the gamut from funny to salacious to nasty nightmare fuel. In fact, you might want an Ouija board to send some of these skeletons back to the closets from whence they came.